Skip to main content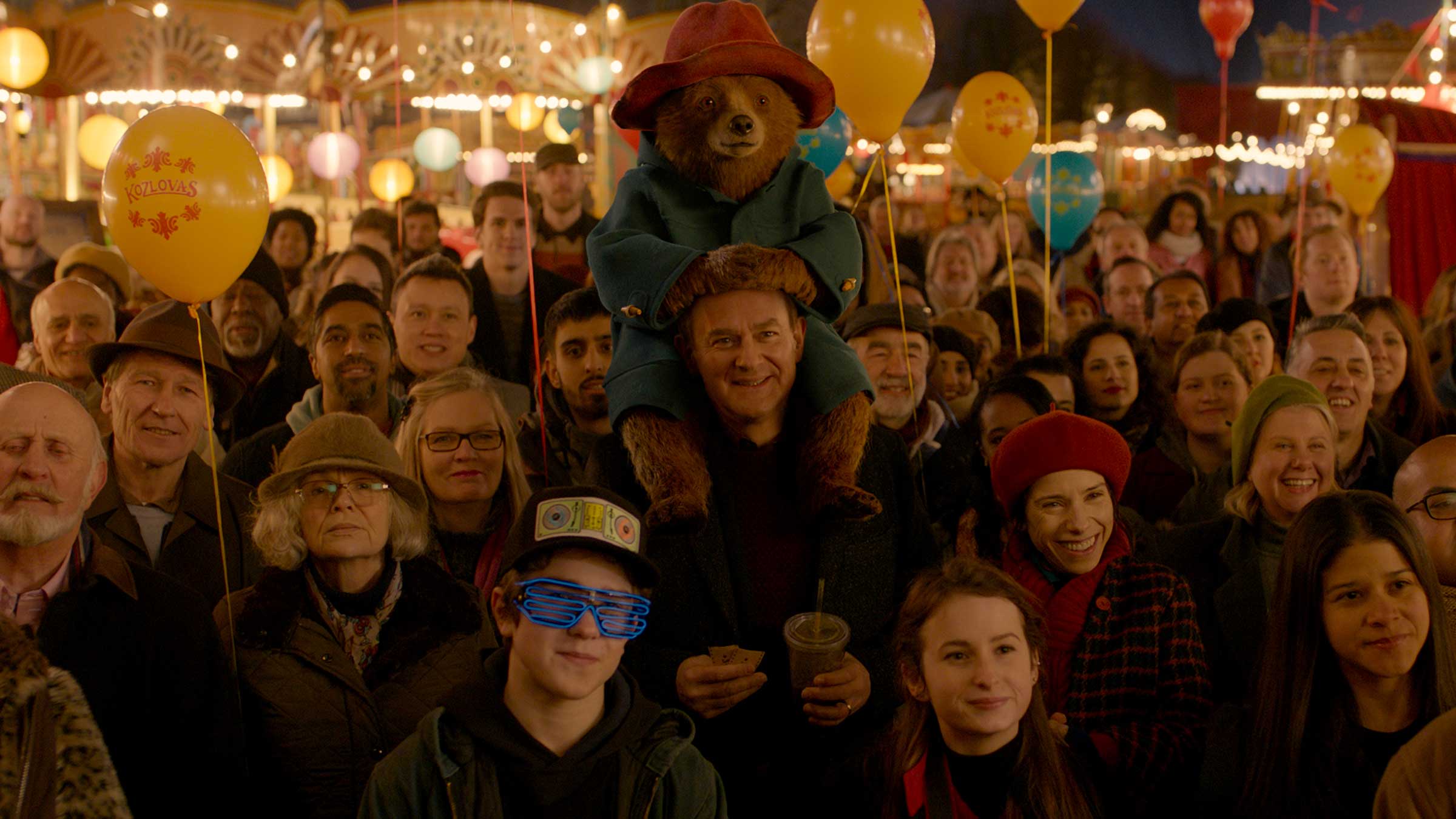 Here are all the best movies to watch over the festive season. Whether it's action and drama or kid-friendly fare, it's all here, day-by-day
By Simon Ward, Content Editor
We've spent the whole year "on", so this Christmas, it's time to finally switch "off". And what better way to lose yourself than with a rip-roaring piece of cinema in your very own living room. And this Christmas, there are a whole host of movie treats waiting to be unwrapped over the whole of the festive season.
So, we've pulled together our pick of the best films. And because your time should be entirely about relaxing this Yuletide, we've split our guide into individual days. So whatever day you find yourself on this page, we've got you covered. (Unless you've come here on 16 February, then you're fresh out of luck).
From talking bears and silent dragons to Christmas classics and legends reborn, there is something for everyone this year. And don't worry, Elf is in there, too.
Sunday 20 December
Maleficent
2.45pm, BBC One HD (CH 101/108)
Angelina Jolie plays the iconic villain in this origin story set before the events of the classic Cinderella tale. Elle Fanning and Lesley Manville also star.
The Man Who Invented Christmas
4.55pm, Channel 4 HD (CH 104/141)
"What the Dickens?" is a great way to bellow surprise, and it also neatly sums up this story starring Dan Stevens as Charles Dickens in search of A Christmas Carol.
Star Trek Into Darkness
6.25pm, Film4/HD (CH 428/429)
This sequel to the rebooted 2009 Star Trek packs a lot in. If it's big-budget action with a great screen villain in Benedict Cumberbatch you want, this is the film for you.
Elf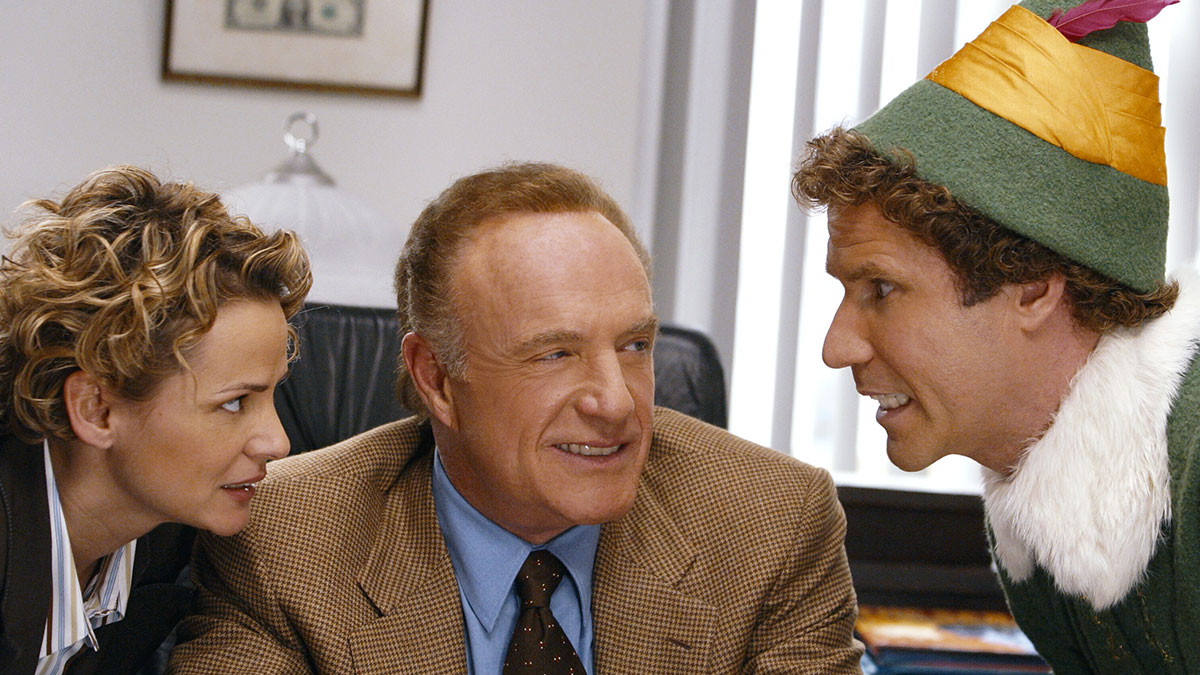 7pm, Sky One/HD (CH 110/109). Also showing at 6.15pm on Christmas Eve
Your search for "When is Elf on TV over Christmas?" is over. It's right here. 7pm. On Sky One. Now get back to searching for pictures of cats in Santa hats.
The Death Of Stalin
9.30pm, BBC Two HD (CH 102)
This darkly satirical comedy from In The Loop's Armando Iannucci is filled with his trademark wit and one-liners. Jason Isaacs steals the show.
The Big Sick
12.10am, BBC One HD (CH 101/108)
If you haven't caught this romantic comedy starring Kumail Nanjiani, then don't miss out. So funny and full of heart, and based on his real life, it's a five-star film.
Monday 21 December
The Muppets
10.25am, BBC One HD (CH 101/108)
Don't miss this fabulous reboot of everyone's favourite felt friends. Come for the songs from Flight of the Conchords' Bret McKenzie, stay for the belly laughs.
Doctor Zhivago
1.10pm, BBC Two HD (CH 102)
By now as much a part of Christmas as dry turkey and novelty socks. A three-hour epic, but an epic nonetheless, from the master of cinema, David Lean.
The Hunger Games: Catching Fire
6.15pm, Film4/HD (CH 428/429)
The gripping second chapter in the story of Katniss Everdeen (Jennifer Lawrence) sees her return to the one place she thought she had escaped forever.
The World's End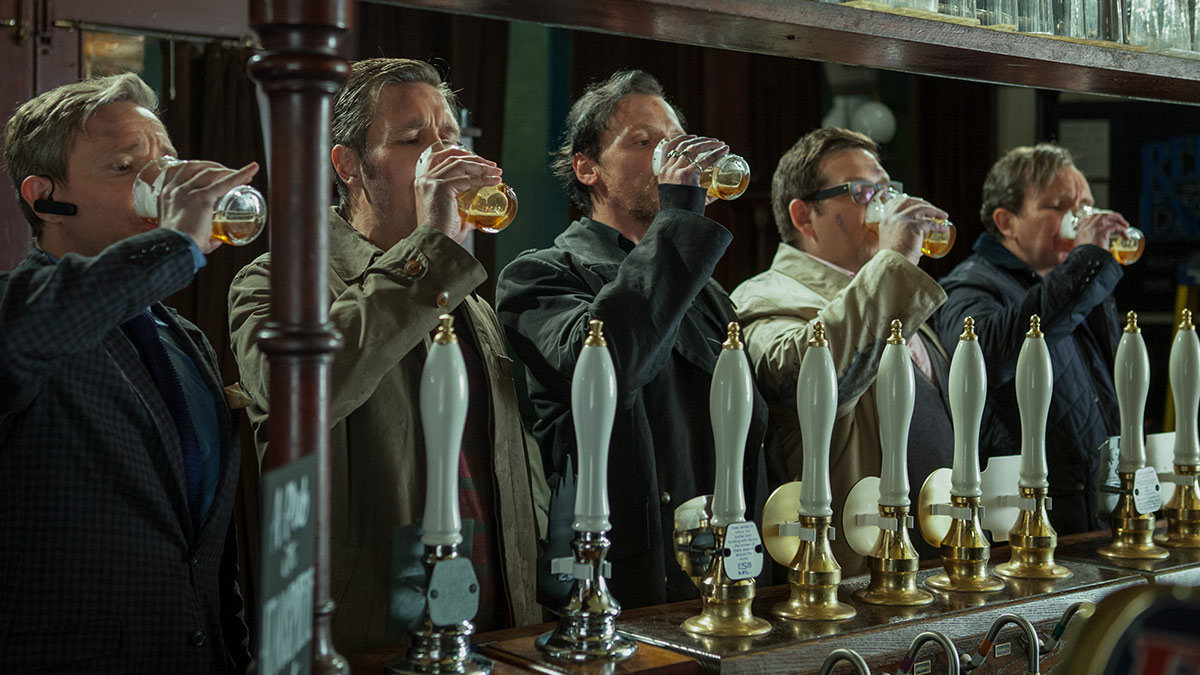 9pm, ITV4/HD (CH 118/178)
Simon Pegg and Nick Frost complete the "Cornetto Trilogy" – a series of films that started with Shaun of the Dead in 2004 – with a pub crawl-based sci-fi comedy.
Scrooged
9pm, Sky One/HD (CH 110/109)
One of the all-time classic Christmas movies, this updated (well, by 1988 standards) retelling of A Christmas Carol, starring Bill Murray, is perfection.
The Revenant
10.35pm, BBC Two HD (CH 102)
Remembered for two things – that bear scene and the fact it finally bagged Leo DiCaprio an Oscar – it shouldn't be forgotten what a superb film it is, too.
Tuesday 22 December
Matilda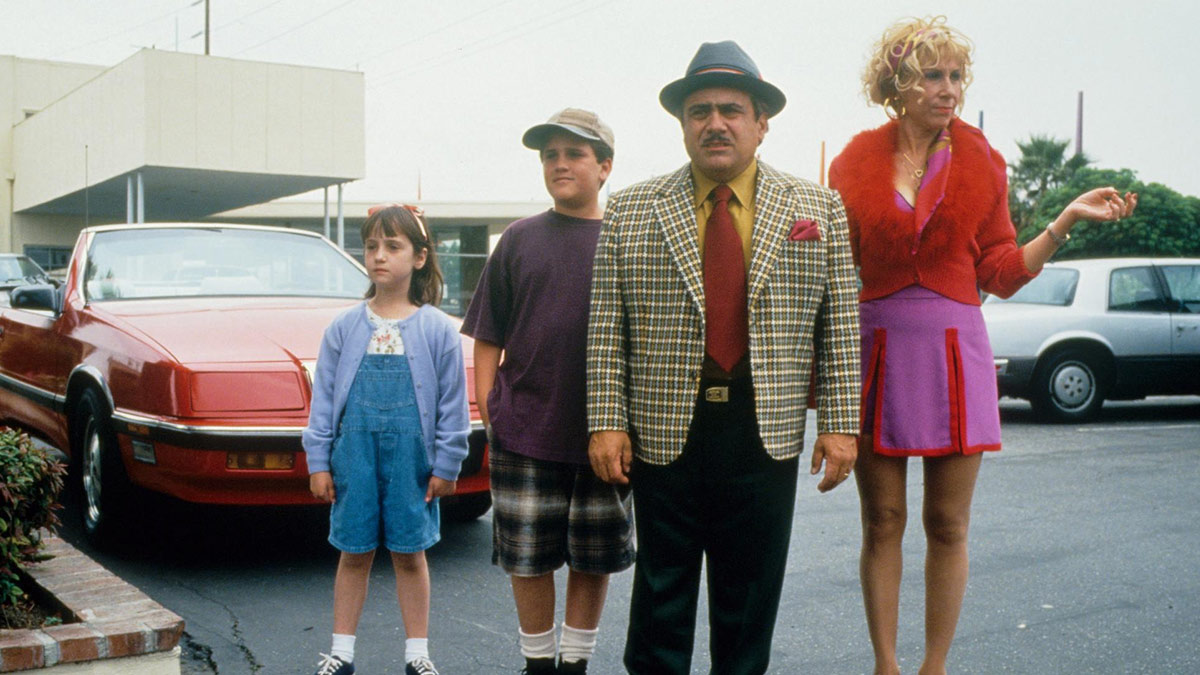 1.35pm, Channel 5/HD (CH 154/105)
Roald Dahl movies have been strangely hit and miss, but that's possibly because they're usually compared to this one. Perfect casting and darkly hilarious.
Puss In Boots
3pm, Film4/HD (CH 428/429)
Still one of Antonio Banderas' greatest on-screen roles, this spin-off from the Shrek movies is filled with swashbuckling animated action for the little ones.
Spider-Man: Homecoming
7.55pm, BBC One HD (CH 101)
In the best Spider-Man film since Spider-Man 2, Tom Holland's web-slinger faces off against Michael Keaton's winged villain Vulture. Keaton is quite, quite chilling.
Apollo 13
8pm, Sky One/HD (CH 110/109)
Ron Howard's gripping tale of Apollo 13's near-disastrous voyage is the kind of fist-pumping "USAUSAUSA!" antidote to the pre-Christmas blues.
Bridesmaids
9pm, ITV2/HD (CH 115/176)
Starring Kristen Wiig and Maya Rudolph, this sweet and – at times gross-out – comedy is still as hysterically sharp today as when it was released in 2011.
Office Christmas Party
11pm, Channel 4 HD (CH 104/141)
While office parties are on hold for 2020, live out what happens when they go off the rails in this comedy starring Jennifer Aniston and Jason Bateman.
Wednesday 23 December
The NeverEnding Story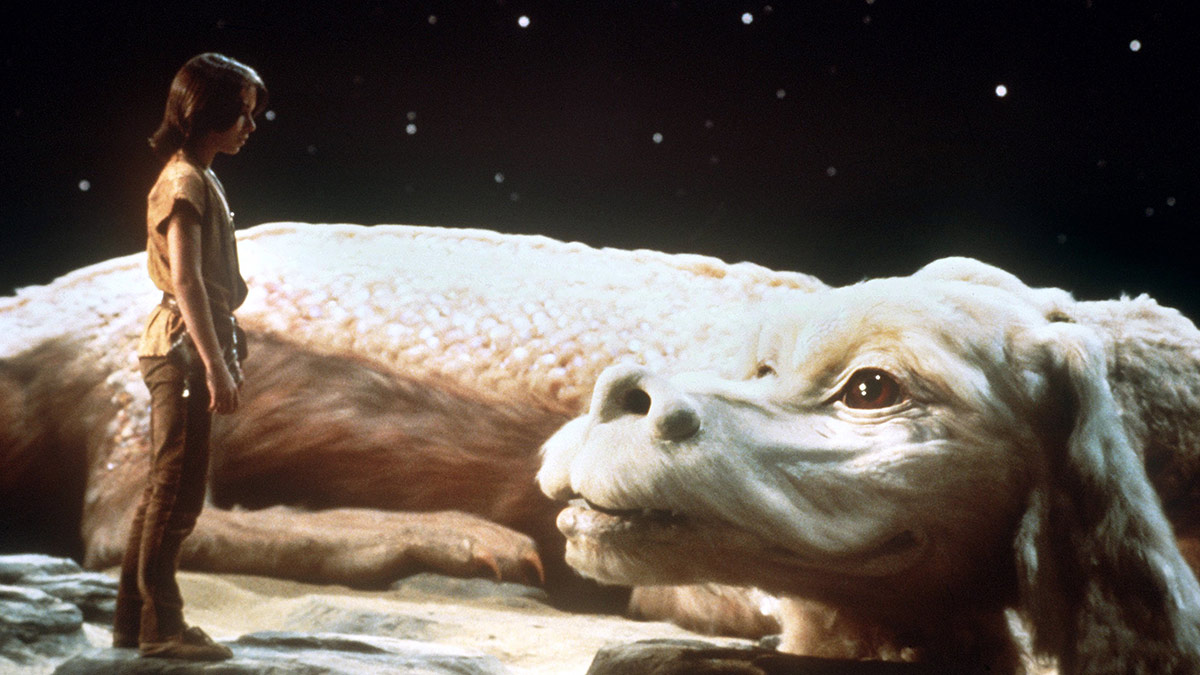 1.45pm, BBC One HD (CH 101/108)
No, this isn't a movie about the whole of 2020 (although the title is very apt). Instead, it remains one of the greatest fantasy films of all time.
Finding Dory
3.40pm, BBC One HD (CH 101/108)
Ask us what time Finding Dory starts. Wait for it… We. Can't. Remember! Once you've seen the film, that joke will be (mildly) funny. We hope.
The Polar Express
6pm, Sky One/HD (CH 110/109)
Another film that has become a Christmas classic. A young boy travels to the North Pole to find Santa Claus in this CGI animated adventure starring Tom Hanks.
Mamma Mia!
8pm, ITV Be/HD (CH 119/179)
Has there ever been a film that encapsulates a big and raucous night out at a musical as much as Mamma Mia!? With actual Meryl Streep.
Ender's Game
10pm, SYFY/HD (CH 138/137)
A big cast, including Harrison Ford, Ben Kingsley and Viola Davis, charges head-first into this exhilarating sci-fi adventure. Asa Butterfield stars as the titular Ender.
Calendar Girls
10pm, Channel 5/HD (CH 154/105)
If you're in the mood for a feel-good British film, then you can't go wrong with this 2003 one starring Helen Mirren. You'll never look at custard tarts in the same way!
Christmas Eve
Moana
12.35pm, BBC One HD (CH 101/108)
Hard to believe that if you have young children you couldn't already recite every word of dialogue and every lyric. But you will be watching it again, we guarantee.
The Grinch
4.05pm, ITV2/HD (CH 115/176)
Benedict Cumberbatch lends his gravelly tones to Dr Seuss' green and mean Christmas destroying machine in this good-looking 2018 animation.
Paddington 2
4.15pm, BBC One HD (CH 101/108)
Does the perfect film exist? Watch Paddington 2 and then judge for yourself. Sure to be one of your Christmas highlights and a much-need tonic after this year.
How To Train Your Dragon
6pm, E4/HD (CH 106/145)
All of the How to Train Your Dragon movies are on over Christmas, and if you haven't seen these animated adventures, get involved. They are brilliant films.
The Holiday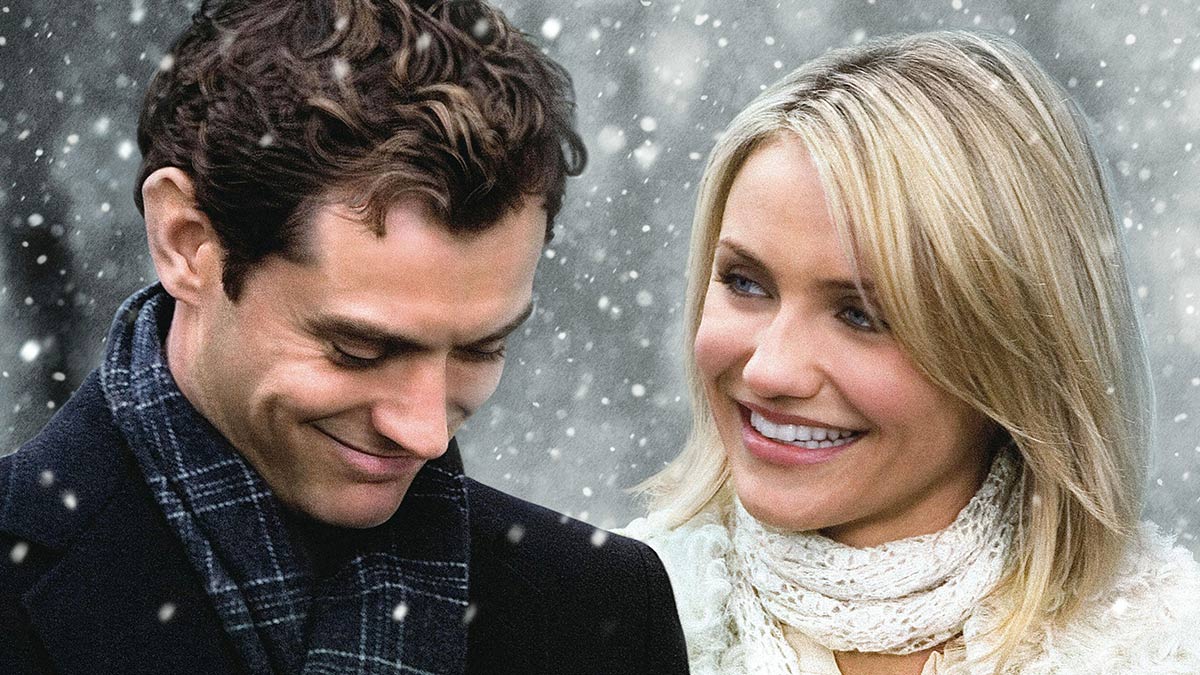 7.45pm, ITV2/HD (CH 115/176)
One of the romcom-iest romcoms of all time, it's perfect Christmas Eve viewing. Going into other people's homes also feels revolutionary in 2020.
Gremlins
6pm, Sky One/HD (CH 110/109)
Firmly in the Die Hard world of alternative Christmas movies. It brought a whole new dimension to the phrase "midnight feast". Unmissable comedy horror.
Christmas Day
Singin' In The Rain
10.10am, BBC Two HD (CH 102)
Get warmed up for Strictly Come Dancing: The Christmas Countdown with some of the most iconic dancing from the great Gene Kelly in the classic 1952 musical.
Oliver!
12.05pm, Channel 5/HD (CH 154/105)
Well, it wouldn't be Christmas without this one. Take your annual pilgrimage to Dickensian London, and – ahem – consider yourself one of the family.
Early Man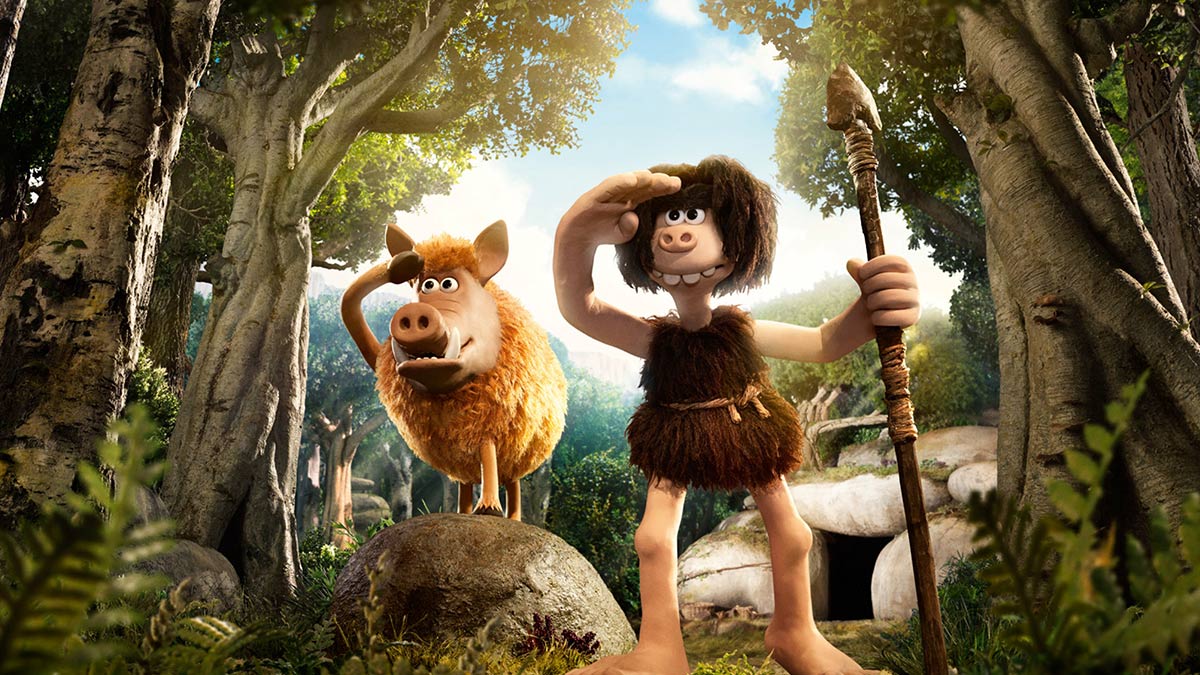 1.15pm, BBC One HD (CH 101/108)
Stop-motion animation studio Aardman are back with this light-hearted and breezy caveman adventure as the Bronze Age comes a-knocking.
Coco
3.10pm, BBC One HD (CH 101/108)
Dealing with death, culture and family, you wouldn't expect anything else from the studio behind Up. Quite beautiful and a guaranteed Christmas Day weepie.
Chitty Chitty Bang Bang
3.10pm, Channel 5/HD (CH 154/105)
Whether you're together in a Christmas bubble, or video chatting throughout the day, nothing brings the family together like this classic musical treat.
Home Alone 2: Lost In New York
5.30pm, Channel 4 HD (CH 104/141)
Some people might question the logic in Kevin McCallister going missing for the second time and facing off against the same burglars. Some people can shush.
La La Land
10.10pm, BBC Two HD (CH 102)
A musical that treads in the spotlight of Hollywood's golden age, but takes its story down different and interesting avenues. Starring Emma Stone and Ryan Gosling.
Florence Foster Jenkins
11.05pm, BBC Four HD (CH 107)
Starring Meryl Streep and Hugh Grant, this is the story of a New York heiress who dreamed of becoming an opera singer, despite being… an awful singer.
The Grand Budapest Hotel
11.15pm, Film4/HD (CH 428/429)
Wes Anderson brings together all his collaborators to Avengers: Endgame levels in this delightful story about an exceptional concierge (Ralph Fiennes).
Boxing Day
Brave
1.20pm, BBC One HD (CH 101/108)
While so many action adventures deal with fathers and sons, this Scottish-based film takes a very different route in a princess story like no other.
Cinderella
2.50pm, BBC Two HD (CH 102)
Speaking of princess stories, this is the OG princess tale brought to life in this live-action adaption starring Lily James as the eponymous Cinderella.
Jumanji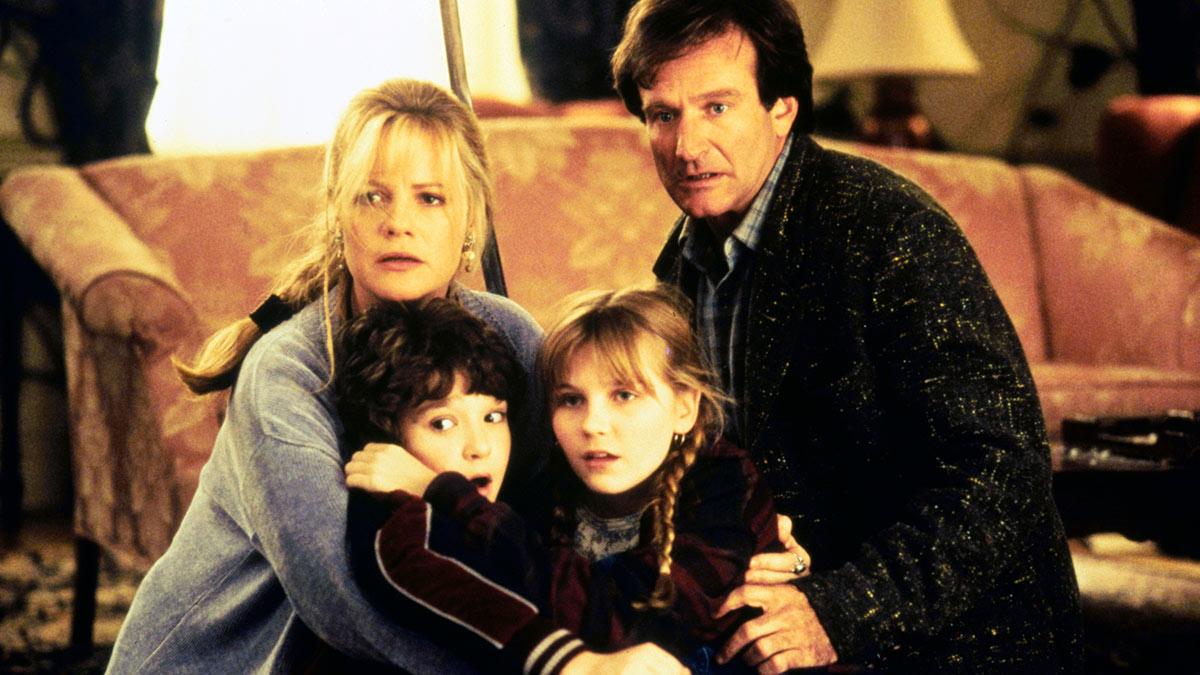 4.55pm, Channel 5/HD (CH 154/105)
Despite the brilliant reboots starring Dwayne Johnson, the original with Robin William, in which a board game unleashes the wild onto a small town, is still the best.
Grease
5pm, BBC One HD (CH 101/108)
Spend an afternoon with Olivia Newton-John and John Travolta. But after eating solidly for a week, look away when Newton-John appears in those leather trousers.
Hidden Figures
6.40pm, Channel 4 HD (CH 104/141)
Starring Taraji Henson, Octavia Spencer and Janelle Monáe, this tells how a team of African-American female mathematicians played a vital role in the US space program.
Dolittle
6pm, Sky One/HD (CH 110/109)
Based on Hugh Lofting's children's books, this cheerful tale sees Robert Downey Jr on typically winning form as the man who can talk to the animals.
Dunkirk
9.05pm, BBC One HD (CH 101/108)
If you need a Boxing Day pick-me-up, this probably isn't the film for you. But if you can stomach it, this 2017 movie about the evacuation is breathtaking cinema.
Sunday 27 December
Monsters University
1.55pm, BBC One HD (CH 101/108)
While not as loved as the flawless original, this prequel imagining Mike (Billy Crystal) and Sully (John Goodman) in a college fraternity is still a lot of fun.
The Sound Of Music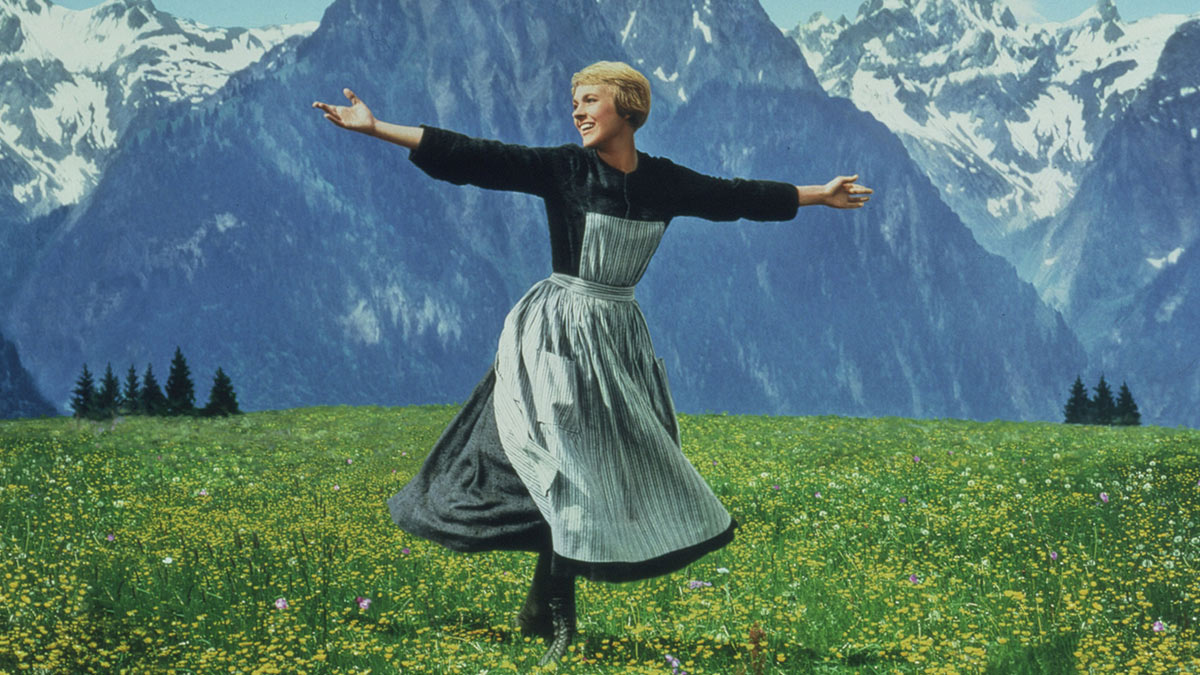 3.45pm, BBC One HD (CH 101/108)
It's time to once again climb every mountain and have some fun with the nun on the run. The timeless classic with Julie Andrews never, ever, ever gets old.
Pride & Prejudice
4.10pm, Channel 5/HD (CH 154/105)
A deeply underrated 2005 adaptation of Jane Austen's classic, starring Keira Knightley and a pre-Succession and Quiz Matthew Macfadyen.
Jurassic World
4.40pm, ITV HD (CH 103/113)
The best one since the 1993 original, imagining a world where a working dinosaur park exists. Chris Pratt stars, as things at the park go predictably out of control.
Eddie The Eagle
6pm, Channel 4 HD (CH 104/141)
Joyous biopic with Taron Egerton as the little ski jumper who could. Well, he gave it a good try. Hugh Jackman features as Eddie Edwards' off-the-rails instructor.
Billy Elliot
9pm, BBC Four HD (CH 107)
Jamie Bell headlines as the 11-year-old miner's son with the top-tapping talent at odds with his dad and community. Julie Walters also stars as Billy's dance tutor.
Pretty Woman
9pm, Sony Movies Classic (CH 424)
Would the classic scene with Julie Roberts and Richard Gere marching back into a shop still work in 2020 with a queuing system, masks and anti-vac gel? Absolutely!
Monday 28 December
Inside Out
1.20pm, BBC One HD (CH 101/109)
What if we could look inside our heads and see what our feelings thought? That's the high-concept premise of this bold and brilliant animated movie. Bring tissues!
The Dam Busters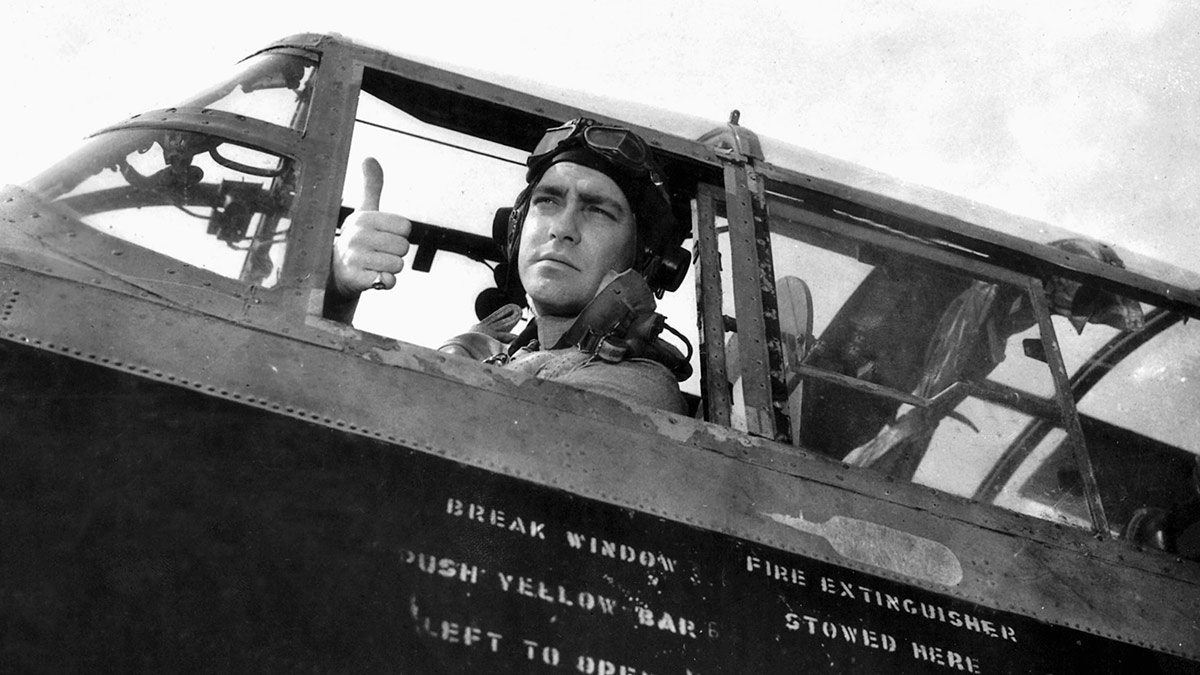 1.35pm, Channel 4 HD (CH 104/141)
It's been a rough year. But no year wouldn't be improved by watching this slice of patriotic cinema with one of the most iconic scores ever. You know the one.
Planes, Trains and Automobiles
4.05pm, Channel 4 HD (CH 104/141)
One of the truly great comedy movies. John Candy and Steve Martin are impeccably cast in this ultimate road trip. Your sides are about to split!
The Jungle Book
3pm, BBC One HD (CH 101/108)
A truly wondrous live-action reimagining by Iron Man director John Favreau. Neel Sethi as Mowgli gives an astonishing performance against the CGI trickery.
Minions
7.10pm, ITV2/HD (CH 115/176)
The little yellow fellas break out of the Despicable Me movies for their very own feature-length film. Featuring the voice of Sandra Bullock.
Minority Report
10.30pm, BBC One HD (CH 101/108)
Tom Cruise at his running-away-from-stuff best. With much of the technology in this 2002 movie now a reality, are "Precogs" the next step? We hope not…
Tuesday 29 December
Zootropolis
1.55pm, BBC One HD (CH 101/108)
Such a delight, this one. A city of animals, predators and prey, all living in harmony. That is until the top of the food chain starts attacking the bottom.
Frozen
3.35pm, BBC One HD (CH 101/108)
Another film where any parent could mouth every word in their sleep, and – deep breath – a close second to Tangled in the modern-day list of best princess films.
Hook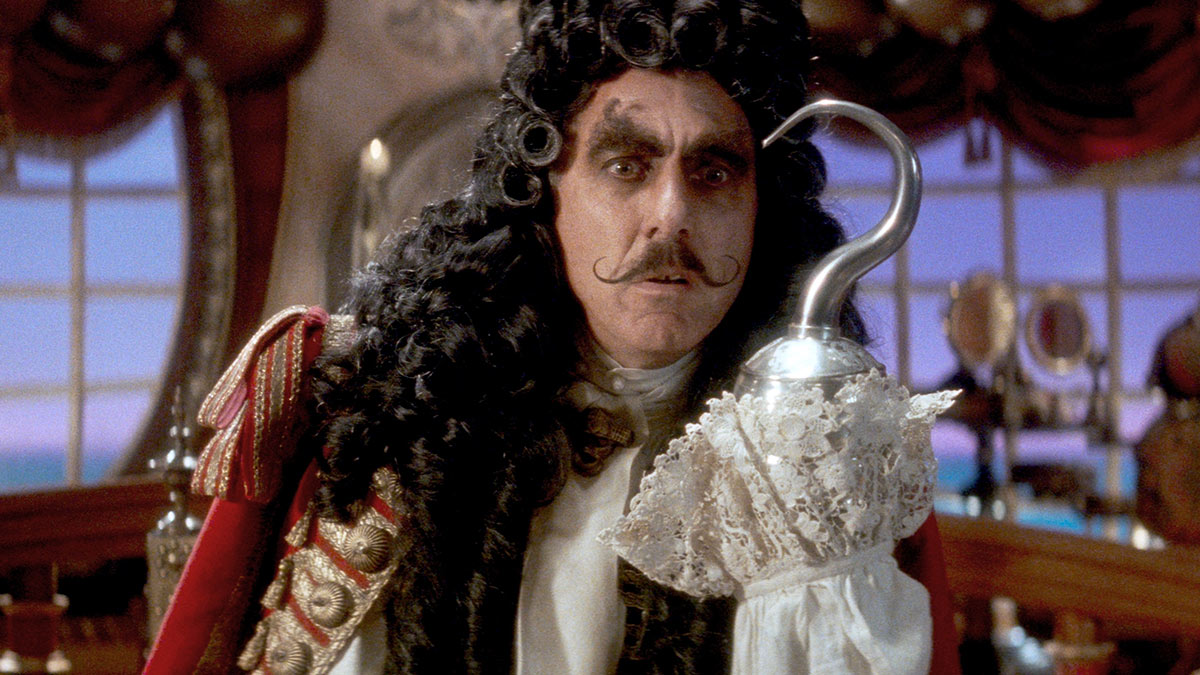 5.25pm, Sky One/HD (CH 110/109)
Robin Williams as a Peter Pan who grew up and forgot Neverland is as inspired a premise as it is casting, espeically when you throw in Dustin Hoffman as Captain Hook. A tale about responsibility and remembering who you are.
Wonder Woman
7.30pm, ITV HD (CH 103/113)
With Wonder Woman 1984 coming out, catch up with the brilliant first film here. Closer to Richard Donner's optimistic Superman than the darker hero takes in recent years.
Forest Gump
9pm, Film4/HD (CH 428/429)
While this Oscar-winning era-spanning story's lustre has faded somewhat over the years, it's still up there with the best of Tom Hanks – and that's saying something.
Chef
11.45pm, Film4/HD (CH 428/429)
As well as being a terrific director, John Favreau is also a great actor. Here he does both as an embattled chef who buys a food truck. The soundtrack is also sublime.
Wednesday 30 December
Trolls
1.50pm, BBC One HD (CH 101/108)
Not had your fill of your kids singing along to animated films? Take the first Trolls movie out for a spin. With tunes guaranteed to stay in your head until early 2021.
How To Train Your Dragon 2
3.35pm, BBC One HD (CH 101/108)
The sequel to the sublime original, this deepens the lore from the first film and takes our heroes Hiccup and Toothless on an incredible adventure.
Step Brothers
9pm, W/HD (CH 122/121)
The best Will Ferrell movie. The best John C Reilly movie. One of the great buddy movies, and one of the most quotable, meme-able films of all time. Watch it.
The Fugitive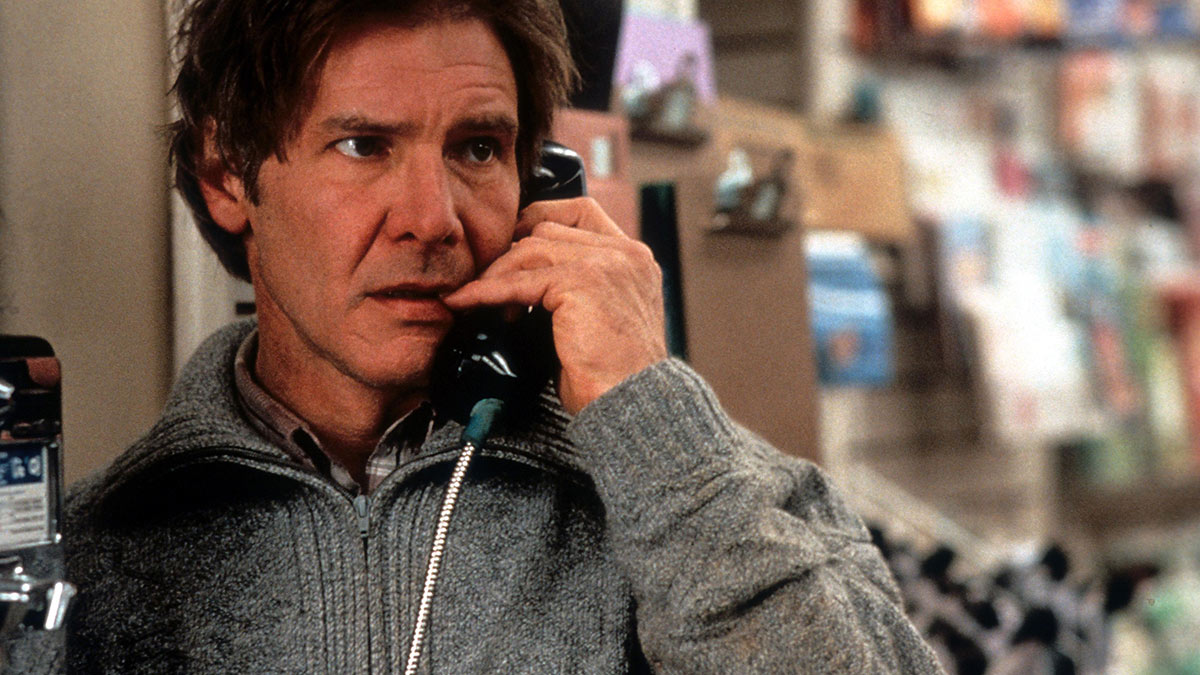 9pm, ITV4/HD (CH 118/178)
While Han, Indy and Rick Deckard are the characters who get the plaudits for Harrison Ford, Dr Richard Kimble in The Fugitive remains one of his greatest roles.
Hunt For The Wilderpeople
10.50pm, Film4/HD (CH 428/429)
Fans of Jojo Rabbit and Thor: Ragnarok will love director Taika Waititi's earlier coming-of-age story set in the New Zealand wilderness. A real treat.
New Year's Eve
Beauty And The Beast
2.20pm, BBC One HD (CH 101/108)
Emma Watson and Dan Stevens star in this tale as old as time and near-perfect reimagining of the 1991 Oscar-winning animated masterpiece.
The Best Exotic Marigold Hotel
12.20pm, Channel 5/HD (CH 154/105)
This gentle and warm comedy about a dilapidated hotel starring Bill Nighty, Judi Dench, Maggie Smith and Dev Patel is the perfect lunchtime delight
Paddington
5.15pm, Film4/HD (CH 428/429)
We'll be sending out a virtual hard stare if you don't tune into this one. Quite simply, the only sensible and proper way to see out 2020. Thank you.
Skyfall
9pm, ITV HD (CH 103/113)
Arguably the pinnacle of Daniel Craig's era as 007, filled with action and personal stakes, not to mention the greatest theme tune of the modern Bond era.
The Inbetweeners
9pm, E4/HD (CH 106/145)
If you missed out on a lads (or lasses) holiday in 2020, this is all the evidence you need that you were saved from yourself. Classic comedy spin-off from the Channel 4 series.
Groundhog Day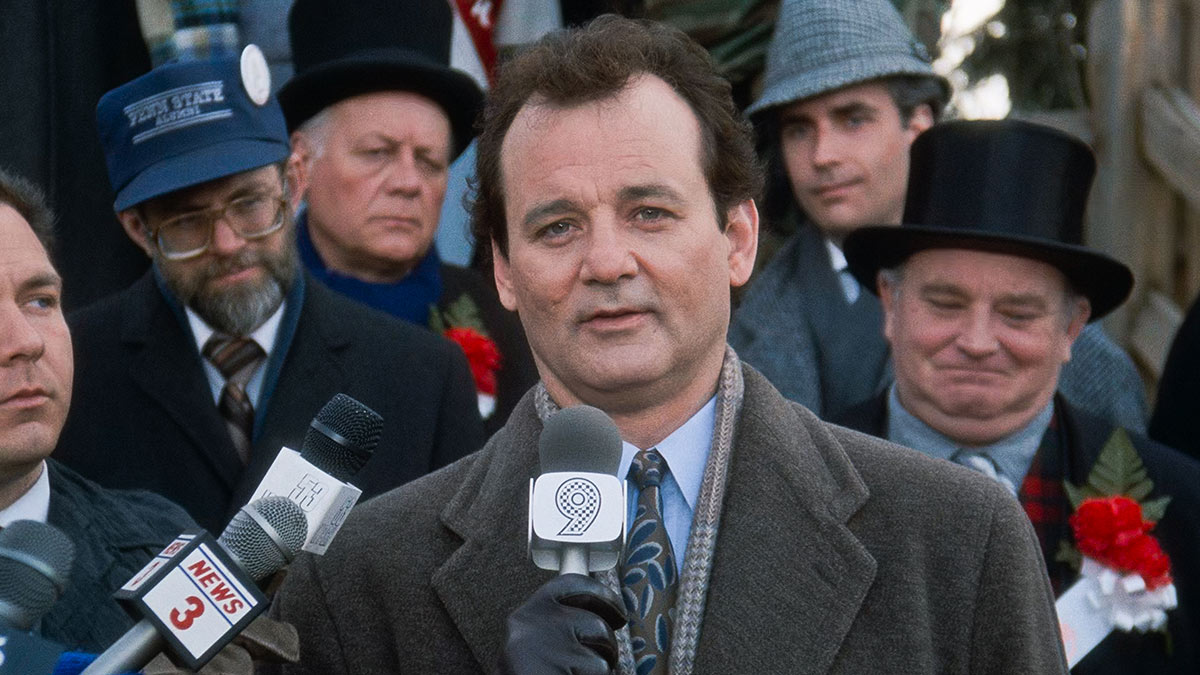 9pm, W/HD (CH 125/211)
Bill Murray finds himself reliving the same day over and over again – something you can appreciate if working from home in the same room for nearly a year.
New Year's Day
How To Train Your Dragon: The Hidden World
2pm, BBC One HD (CH 101/108)
The final chapter in this three-film series sees Hiccup and Toothless go in search of a secret Dragon Utopia. A thrilling climax to this brilliant franchise.
The Greatest Showman
12.05am, Channel 4 HD (CH 104/141)
Because why not. Yes, we've watched it a million times. And played the soundtrack as often. But we'll be watching Hugh Jackman in action again because it's that good.
Mr Holmes
6.20pm, BBC Two HD (CH 102)
Ian McKellen stars as an older Sherlock whose mind is rapidly deteriorating and seeks help to solve the one case the great detective couldn't solve.
Murder on the Orient Express
5.15pm, Film4/HD (CH 428/429)
This classy take on the Agatha Christie mystery sees a starry cast accused of foul play. Kenneth Branagh's moustache required its own dressing room.
Pitch Perfect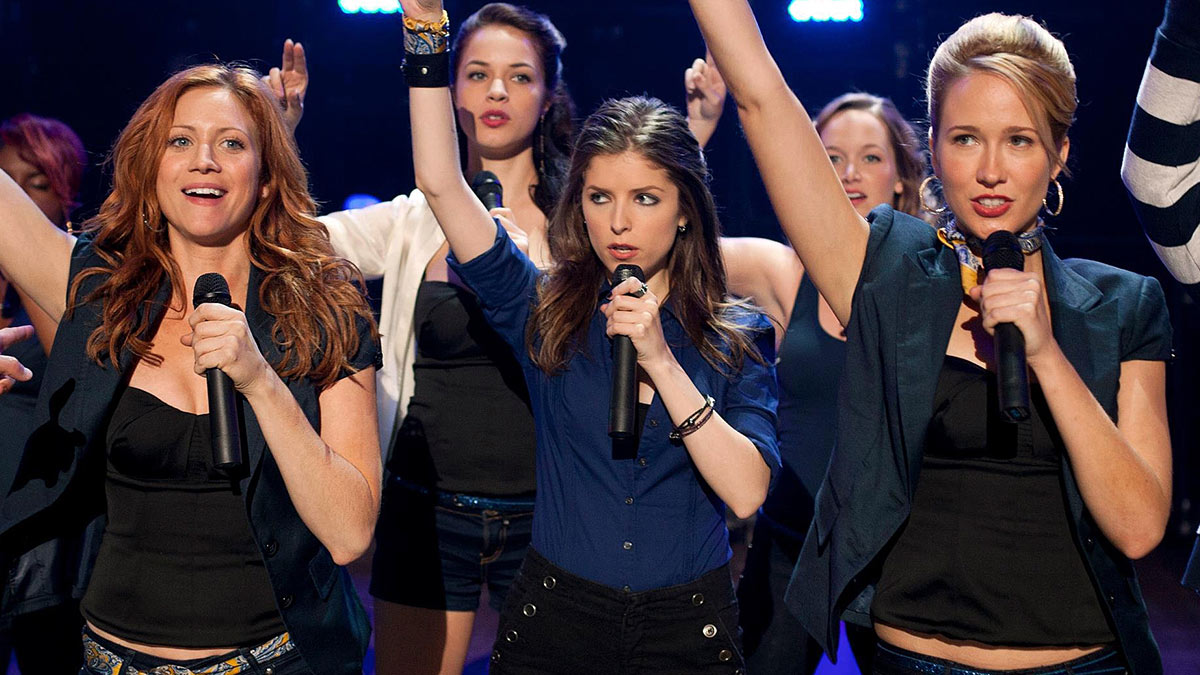 10.45pm, ITV HD (CH 103/113)
Aca-scuse me? More musical delight abounds (why not start 2021 with a song!) as Anna Kendrick joins her college's all-girls singing group, The Bellas.
Guardians Of The Galaxy
10.55pm, BBC One HD (CH 101/108)
Chris Pratt enters the MCU as Star-Lord in this hilarious galaxy-spanning quest surrounding a mysterious orb that is rather important down the line.
Let's do Christmas
Count down to Christmas with prizes to be won every day, plus all your TV listings and tips on what to watch and play!
TV channels: Channels, content and features available depend on your chosen package. Channel line-ups and content are subject to change at any time and to regional variations.
HD: HD TV set, V HD Box, TiVo box or Virgin TV V6 connected with HDMI cables required for HD channels. Number of inclusive HD channels depends on package.
Catch Up TV: Catch Up TV content available for up to 7 days or up to 30 days after broadcast, depending on content.
ITV HD is subject to regional variation. ITV HD is not available where STV HD or UTV HD is available.