Skip to main content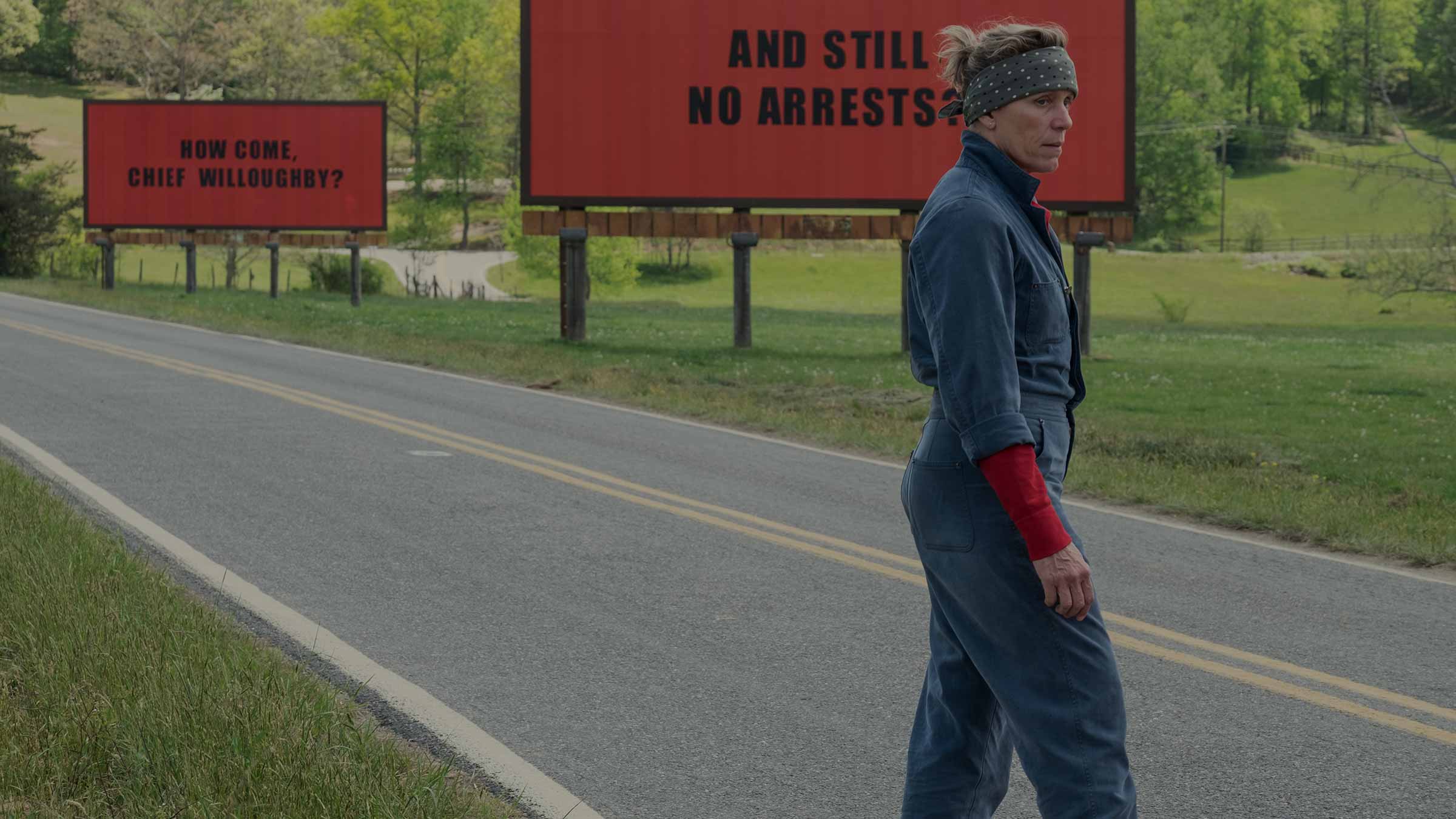 It's the stirring, multi-award winning tour de force that will make you sit up and take note
Buy Three Billboards Outside Ebbing, Missouri on Virgin Media Store from Monday 7 May or rent on Virgin Movies from Monday 21 May. Cert 15
"This time, the chick ain't losing." The line pretty much sums up Mildred (Frances McDormand, Fargo) – a mother trying to come to terms with the murder of her daughter, while ferociously fighting to get justice for her and catch the killer. We follow Mildred as she does whatever it takes – including constructing three scarlet billboards – to highlight her plight.
Along the way, she must confront the vicious, day-to-day sexism and racism in her small town of Ebbing, Missouri. She finds herself alienated from her fellow townsfolk as she goes to war with the police department, led by local hero Bill Willoughby (Woody Harrelson, True Detective).
Joining McDormand and Harrelson is a stonker of a supporting cast, including Sam Rockwell (Seven Psychopaths), John Hawkes (Everest), Peter Dinklage (Game Of Thrones), Caleb Landry Jones (Get Out) and Lucas Hedges (Lady Bird).
Still on the fence? Well, simply read our reasons to watch, and prepare to hop off…
1. Frances McDormand is her best self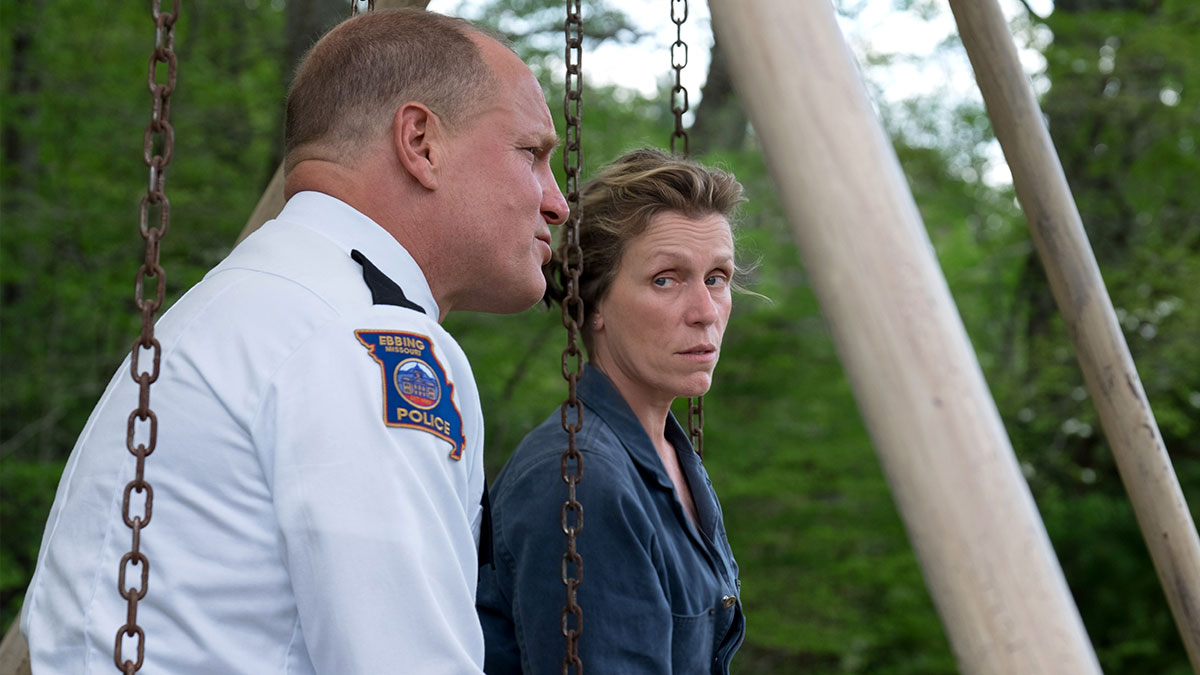 Let's not beat around the bush – Frances McDormand is amazing. She's amazing here as the indomitable mother Mildred: a role that was written with her in mind and demands she be grieving, vengeful, powerful and heartbroken, all at the same time. And she's also amazing when she's just being Frances McDormand. Case in point, her Oscar and BAFTA acceptance speeches (she won the Best Actress award at both) when she called for "power to the people" and urged those with influence in Hollywood to take practical action to tackle inequality.
It's no wonder she's in the "Triple Crown Of Acting" club, reserved for those who have won an Academy Award, an Emmy and a Tony. And she's in good company, with Maggie Smith, Vanessa Redgrave, Al Pacino and Helen Mirren all part of the gang.
2. Sam Rockwell gets his moment to shine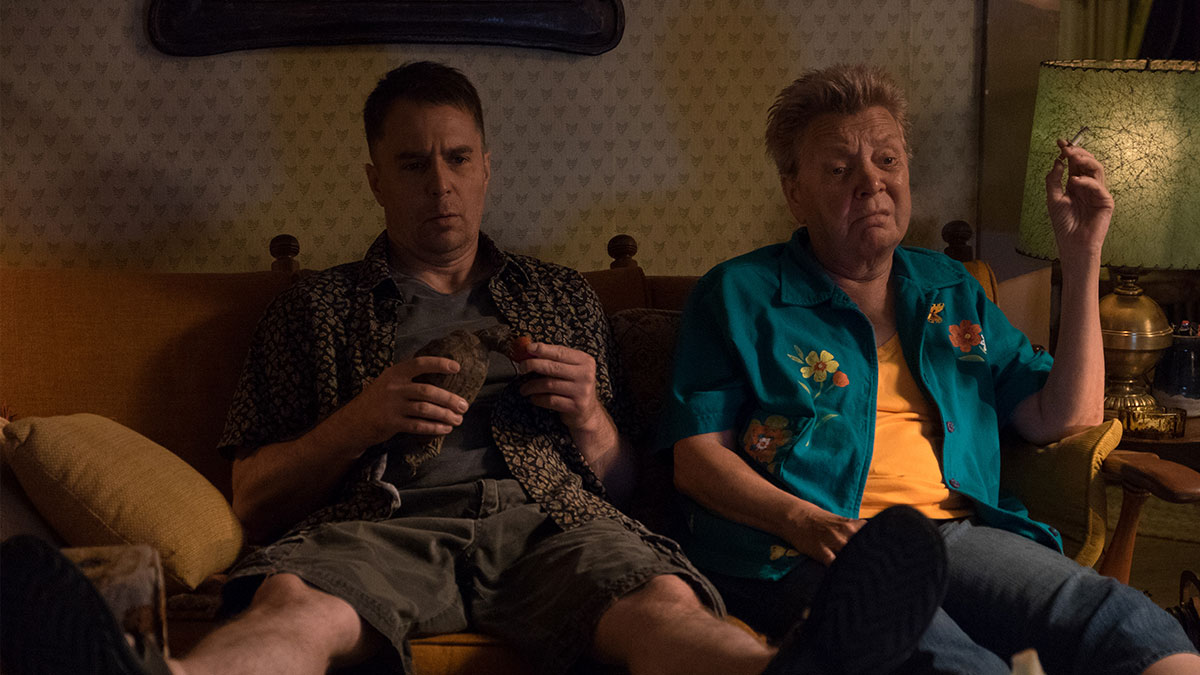 He's the indie darling who earned his stripes in the likes of Glory Daze, Moon and Lawn Dogs. He's also stolen scenes in The Green Mile, Frost/Nixon, Cowboys & Aliens, Charlie's Angels and Teenage Mutant Ninja Turtles (credit: "Head Thug"). But this is the performance that finally won him an Oscar – for Best Supporting Actor. He puts in a truly unforgettable performance as police officer Jason Dixon; a role created for him by the film's writer/director Martin McDonagh. Few characters have ignited such a kaleidoscope of emotions (Is he a good egg? Is he a bad egg? Is he a scrambled egg?), in the space of about 15 minutes. Let's just say he takes you on quite the journey. So sit back, enjoy the ride, and maybe pack a suitcase of tissues.
3. It has inspired real-life social and political movements
This isn't one of those films that washes over you and then you go back to your life and leave what you've seen on the screen. It stays with you… and it's stayed with activists from all over the world. Justice 4 Grenfell, created in response to a lack of progress in the Grenfell Tower fire investigation, constructed billboards saying "71 dead", "And still no arrests", and "How come?" that were driven around central London. Similar protests have gone on in Malta, Bristol, Kosovo and the US.
4. But, in spite of the dark subject matter, it's still funny
Like all quality films, light and shade live alongside each other and occasionally butt heads. At its darkest, it's bleak. But this film knows how to get comedy out of the tension. At its brightest, you'll be cackling. Much of this humour comes from Rockwell's character, Dixon – with a particularly memorable rendition of Abba's "Chiquitita".
5. And we have king of the dark comedy, Martin McDonagh, to thank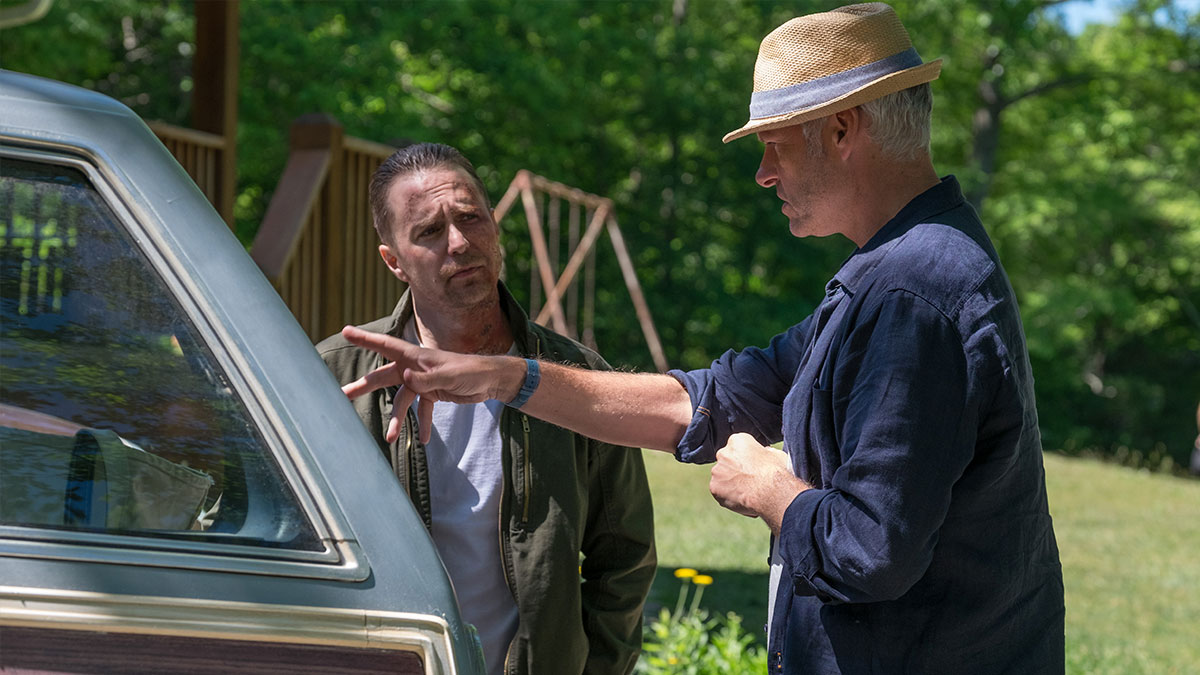 The BAFTA and Golden Globe-winning British-Irish writer/director is responsible for the brilliant but macabre In Bruges, Seven Psychopaths (also starring Sam Rockwell and Woody Harrelson), and plays such as Hangmen. He got the idea for Three Billboards Outside Ebbing, Missouri while travelling through the southern states of America, and drove past a sign about an unsolved crime. Twenty years later, here we are.
Buy Three Billboards Outside Ebbing, Missouri on the Virgin Media Store from Monday 7 May or rent on Virgin Movies from Monday 21 May. Cert 15
Not heard about the Virgin Media Store?
It's the place where you can buy hundreds of ace films and TV Box Sets. Want to know more about how to order these top movies and series? Then read our full story here.
How to use it
First, set up your account quickly and easily at virginmediastore.com. Once that's done, if you have a Virgin TV box you can buy and watch hundreds of films and TV Box Sets via the Virgin Media Store app on your box. Alternatively, if you're not a Virgin TV customer, you can buy and watch via the Virgin Media Store website and do everything through that. Simple!
Virgin Media Store: Separate terms and conditions apply to the Virgin Media Store service. DVD included for movie purchases only. Purchases must be made on the website or set top box. Compatible devices & browser required. Max 5 registered devices. Max 2 devices can stream content simultaneously. Stream and download in UK only.