Skip to main content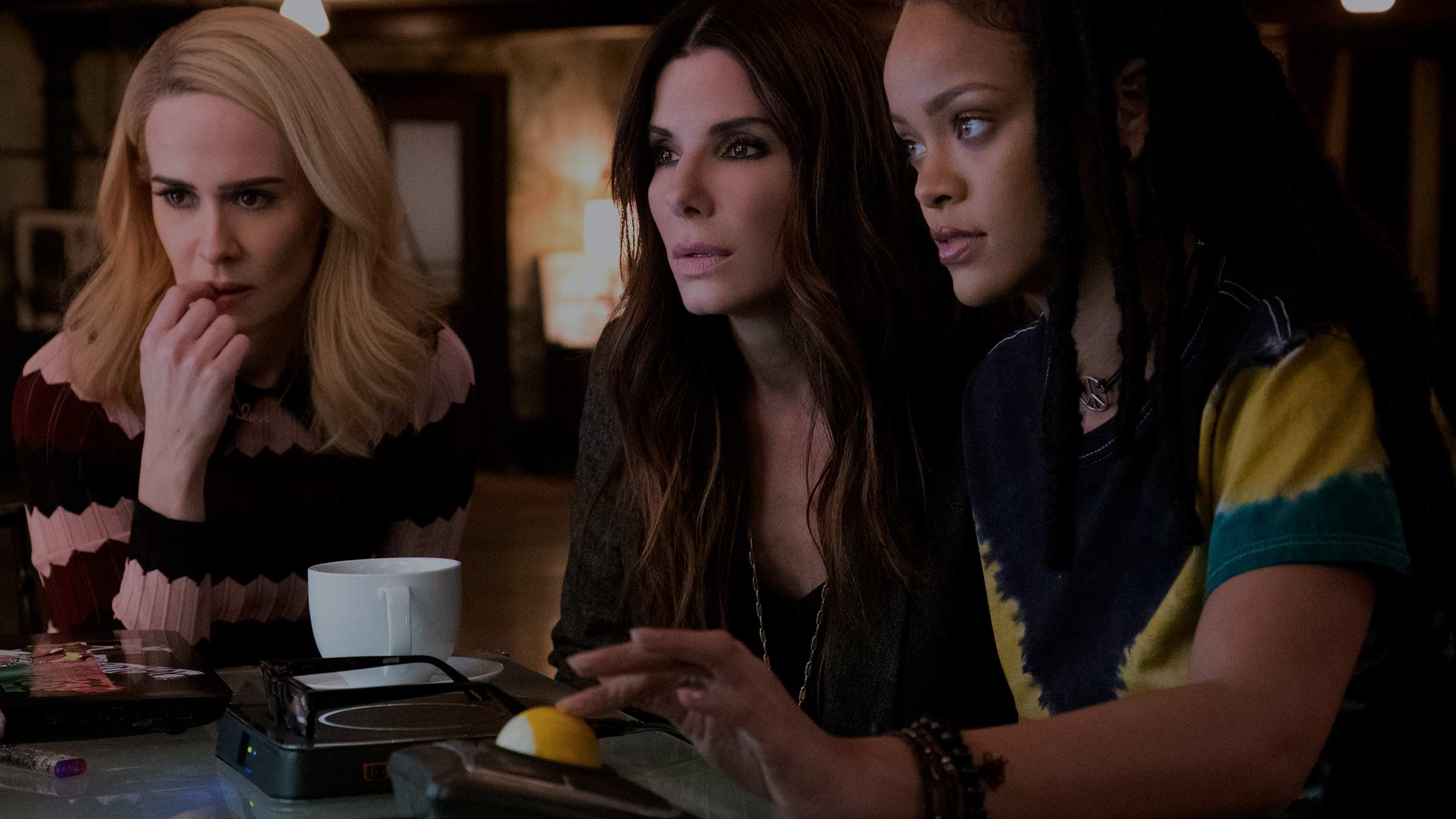 There's a new safe-cracking team in town as one of this year's biggest hits steals onto the Virgin Media Store…
Ocean's 8, available to preorder now and buy from Monday 15 October on the Virgin Media Store. Cert 12. Part of The Perfect Score collection
With a culturally diverse cast featuring some seriously talented female leads, this spin-off of Steven Soderbergh's remake of the original Ocean's 11 breathes new life into the franchise, and was a welcome win for representation in Hollywood.
Proving that whatever Clooney, Pitt and the old crew can do, they can do better, Sandra Bullock, Cate Blanchett and a host of other stars join forces to pull off the perfect crime in this suave and sexy cinematic caper, available to pre-order now and buy from Monday 15 October, on the Virgin Media Store.
And Ocean's 8 isn't the only one there for the taking, as it gets cosy in the company of thieves alongside other classic heist movies in the Perfect Score collection. Read on as we reveal five reasons why Ocean's 8 is worthy of your time, as well as recommend some of the other great movies on offer…


It's got an absolutely A-list cast
Sandra Bullock and Cate Blanchett head up the crew, because it's always nice to have two of the coolest Oscar winners on the planet anchoring your film. They've got a wealth of supporting talent around them, too, including superstar Rihanna, national treasure Helena Bonham Carter and fellow Oscar winner Anne Hathaway, who plays the planned victim of the robbery. Not to mention the so-hot-right-now Awkwafina, comedy legend Mindy Kaling, American Horror Story mainstay Sarah Paulson, The Hobbit's Richard Armitage and many more.


Want more star-filled stick-ups?
Try Michael Mann's Heat – the first film in which acting legends Robert De Niro and Al Pacino shared a screen, and arguably the best.


The heist is brilliantly planned
Here's the situation: newly paroled Debbie Ocean (Bullock), sister to George Clooney's Danny Ocean, quickly slips back into a life of crime; recruiting old buddy Lou (Blanchett) and more in a bid to rob the Met Gala. Their target? A $150 million diamond necklace worn by ditzy actress Daphne Kluger (Hathaway). They'll need to use every ounce of their ingenuity, skill and deceitfulness to be in with a change of getting away with it.


Want more multilayered masterplans?
Try Spike Lee's twist-filled Inside Man, which pits bank robber Clive Owen against Denzel Washington's cop, and gets even more complicated with the arrival of a mysterious power broker played by Jodie Foster.


It's got bags of attitude
From the soaringly high fashion pieces the team wear, to Daniel Pemberton's snappy jazz score, this is one outrageously cool film. Don't believe us? Keep your eye on Cate Blanchett, who exudes more attitude in a single scene than most people manage in a lifetime. There's something wildly entertaining about highly intelligent people running around and outwitting others – and looking super stylish while doing so. If committing crimes was a super power, these guys would be the felon version of the Avengers.
Want more stylish thrills?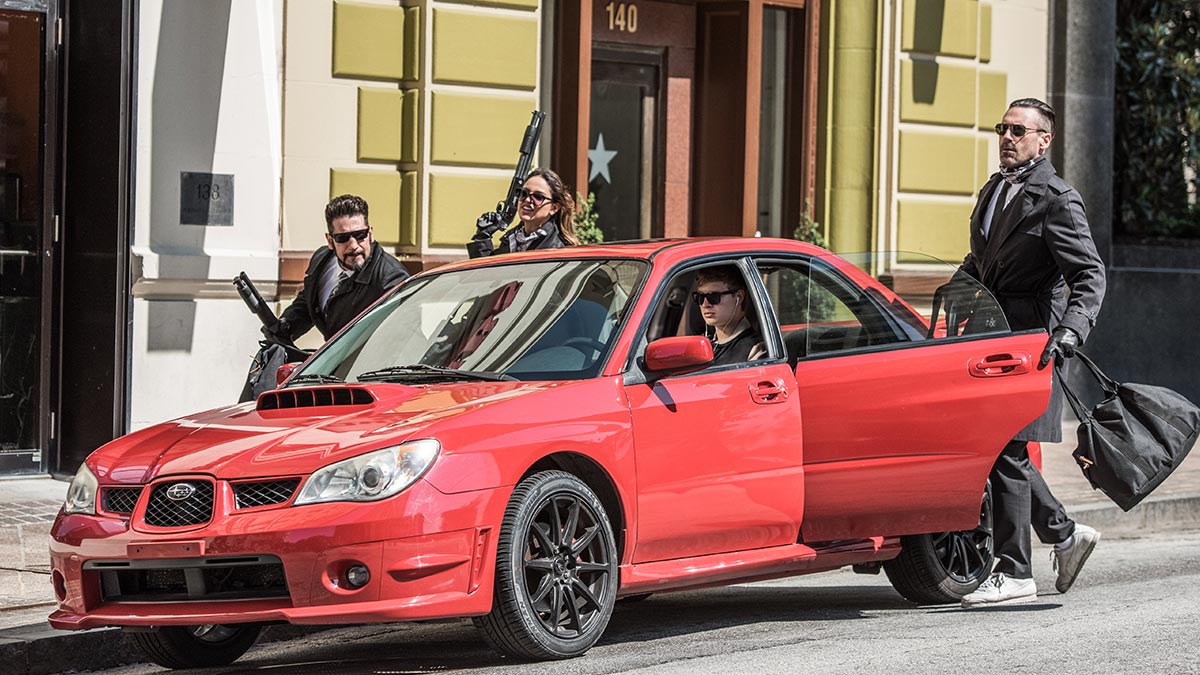 Try Edgar Wright's music-fuelled Baby Driver, starring Ansel Elgort as a preternaturally gifted getaway driver who's forced to work for a gang of mobsters.


It's safe-cracking with plenty of wise-cracking
Every film in the Ocean's franchise has its funny moments, and Ocean's 8 is no exception. Comedian and actress Awkwafina is side-splittingly hilarious as street hustler Constance, and her interactions with jewellery-maker Amita (Mindy Kaling) are so good we want to see the two of them in their own spin-off! Rihanna also proves her comedy chops, playing hacker/stoner 8-ball, who teaches the rest of the gang key technology skills like, erm, turning the machine on.

Want more laughs?
Head for Steven Soderbergh's Ocean's Eleven and lap up the breezy chemistry between lead stars George Clooney and Brad Pitt.


It's full of surprises
We won't say too much, but like the rest of the films in the franchise, this one has a few twists and turns that'll leave you guessing until the big reveal. Let's just say that James Corden's insurance investigator has one heck of a crime-ridden puzzle to unravel when he finally shows up – this is a gang that's always one step ahead.
Want more shocking revelations?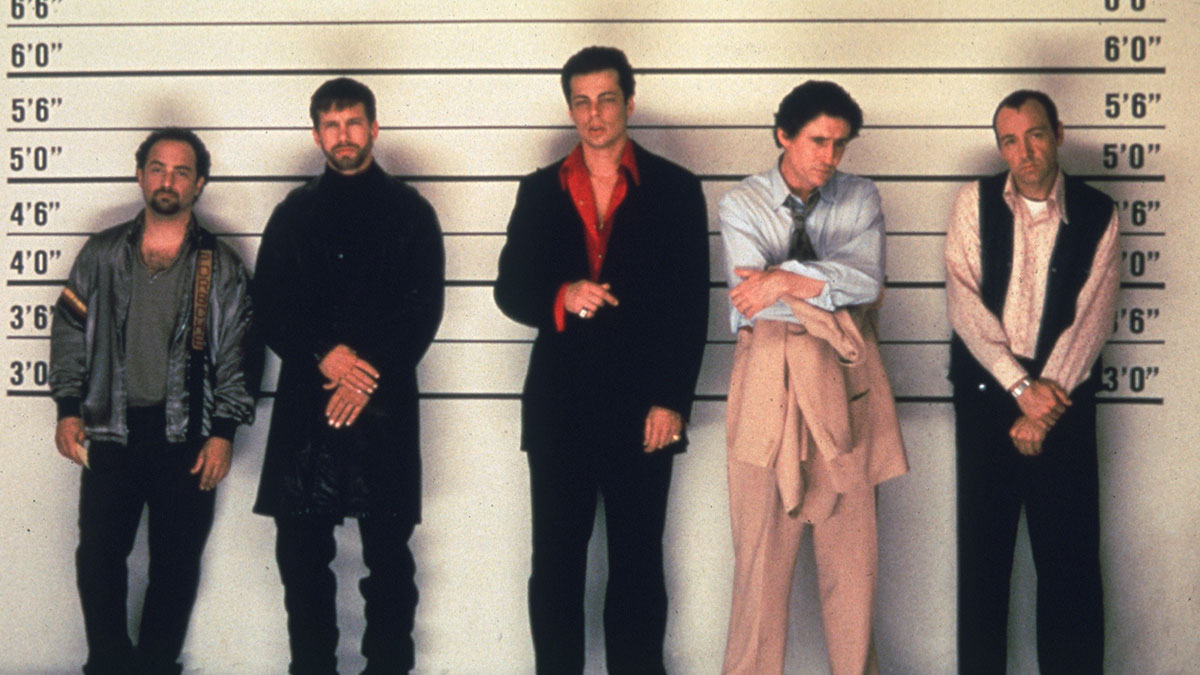 The Usual Suspects' elaborately constructed narrative provides some truly jaw-dropping moments for the uninitiated, and is a joy to unravel again for repeat viewers.


So if you like your thrills and spills with a side of high-tech, safe-cracking drills, assemble your squad on the sofa and feast your eyes on the treasure that is Ocean's 8, available on the Virgin Media Store from Monday 15 October.


Not heard about the Virgin Media Store?
It's the place where you can buy the latest and greatest movies and TV Box Sets, yours to watch again and again, at home or on the go. Sign up now at virginmediastore.com, choose from hundreds of films and TV Box Sets and start watching instantly.
Enjoy your purchases on your Virgin TV Box (TiVo®/V6), online, or on your registered iOS and Android devices with the Virgin Media Store app.
Show me the latest releases on the Virgin Media Store.
Virgin Media Store: Separate terms and conditions apply to the Virgin Media Store service. DVD included for movie purchases only. Purchases must be made on the website or set top box. Virgin TV subscription and our latest Virgin TV V6 box required to buy and watch via set top box – Store is not available on other boxes. Compatible device & browser required. Max 5 registered devices. Max 2 devices can stream content simultaneously. Stream and download in UK only (or while temporarily in the EU).