Skip to main content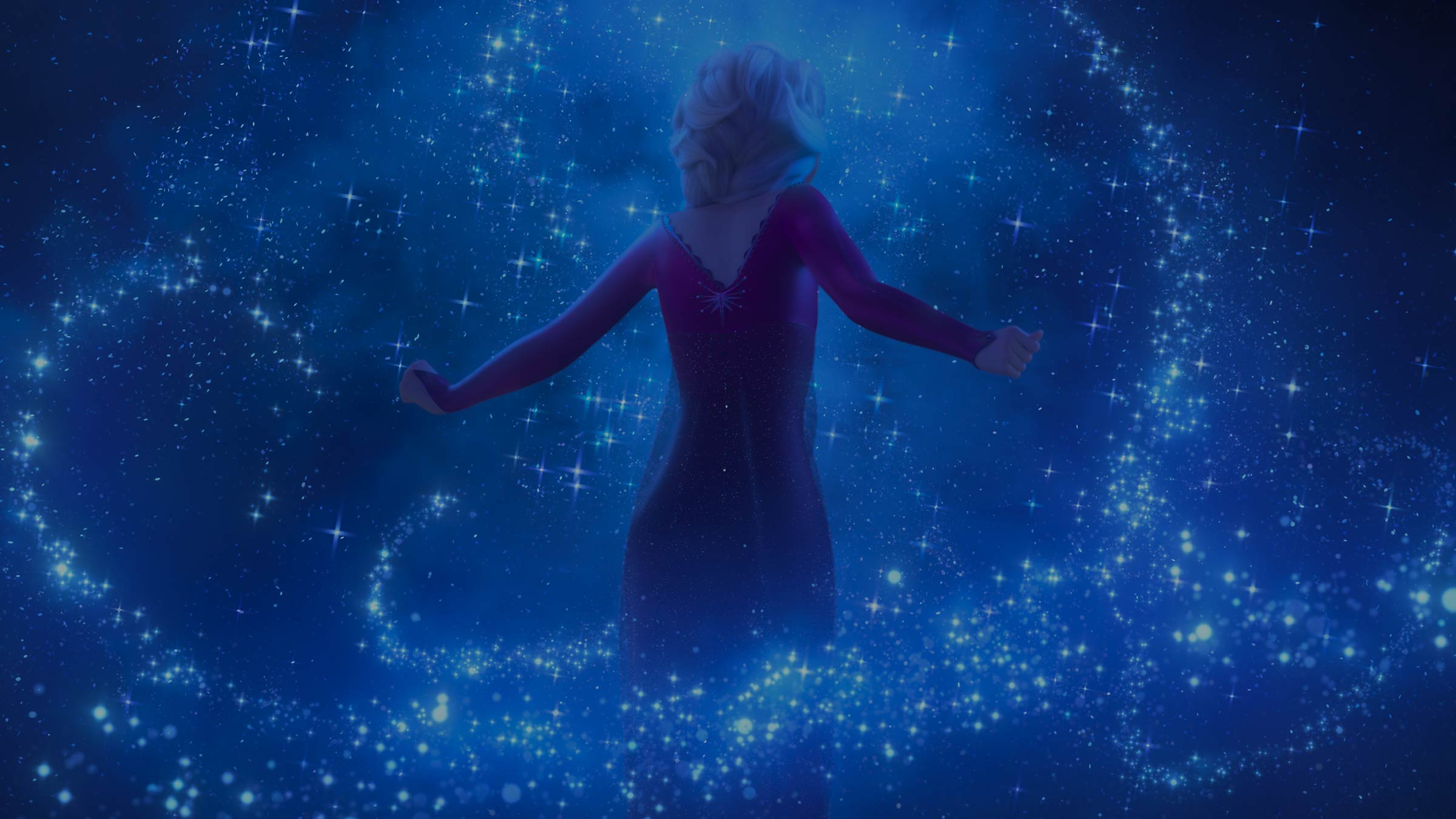 Get ready to let it go all over again…
Frozen II, available to buy on the Virgin Media Store. Rent it on Virgin Movies from Monday 30 March. Cert U
Disappointed as we were that this much-anticipated sequel to 2013's Frozen wasn't called 2 Fast 2 Frozen (which, to be fair, wouldn't have made sense), the film itself does wonders for dispelling said disappointment and delivering one of the most memorable, action-packed and ear-wormingly catchy animated musicals in cinematic history.
It's another roller coaster of a flick, and one that we're now very pleased to say is available to buy on the Virgin Media Store. Meaning now, just as the first days of spring are almost upon us, you can once again revel in all the wintry, autumnal goodness on offer in this absolute romp.

Following the first film's ma-hoo-sive success in garnering almost unprecedented levels of critical acclaim and raking in a whopping $1.2 billion at the box office, it's safe to say that there was a fair bit of hype leading up the sequel's release last November.
Plenty of questions hung over the film's closely guarded plot. And so, with the moment when you sit back, relax and enjoy this corker of a flick from the comfort of your own sofa now just minutes away, take a look at the aforementioned big questions before feasting your eyes on all of Frozen II's snow-sprinkled goodness…
Right, are there tunes?
Yes, and they're all bangers. Whether they're absolute bangers or even "massive tunes" (on the scale of 2013's "Let It Go", anyway, which we'd go as far to say was a "BIG tune") is for you to decide. Music is, after all, subjective. But rest assured – if there's a four-year old within earshot of your telly, they'll be singing along to these songs near enough the second they hear them.
Cool, next question – is there still plenty of ice (ice, baby)?
You know itttt! Ahem, sorry. Yes, there is. But, after managing to dispel Arendelle's permanent winter at the end of the first film, Queen Elsa revels in watching her kingdom shift into autumn at the beginning of Frozen II. Don't worry though, there's plenty of snowy magic and wonder when she's around. That said, a venture into a mysterious enchanted forest soon tests her powers to the limit…
Wait, what, an Enchanted Forest?
Mhmm. Keen to get to the bottom of the source of her powers, Elsa once again enlists the help of sister Anna, iceman Kristoff, his reindeer bud Sven and sentient snowman Olaf to journey into the fabled (and feared) Enchanted Forest to solve the mystery once and for all. Beasts, magical goings-on and other elementally powerful people are encountered as they venture further into its murky, misty depths.
Like all classic sequels, there's an edge and a strong sense of suspense with Frozen II. Not enough to have any little ones hiding their eyes (rest assured, they'll be as enthralled as ever), but suitable amounts to brilliantly differentiate it from its already jaw-dropping original, and make it another ridiculously good addition to Disney's rapidly mounting list of amazing animated films.
Not heard about the Virgin Media Store?
It's the place where you can buy the latest and greatest movies and TV Box Sets, yours to watch again and again, at home or on the go. Sign up now at virginmediastore.com, choose from hundreds of films and TV Box Sets and start watching instantly.
Enjoy your purchases on your Virgin TV Box (TiVo®/V6). Go to On Demand > Movies. Or you can access online and on your registered iOS and Android devices with the Virgin Media Store app.
Show me the latest releases on the Virgin Media Store.
You can also rent the latest films on Virgin Movies
Go to On Demand > Movies. Search for a title, or browse by categories such as Out This Week, Top Rentals or Box Office Hits. Once you've found the movie you want to rent, select Watch now to start watching instantly. Then, sit back and enjoy! You'll have up to 48 hours to finish watching your film.
Virgin Media Store: Separate terms and conditions apply to the Virgin Media Store service. Purchases must be made on the website or set top box. Virgin TV subscription and our latest Virgin TV V6 box required to buy and watch via set top box – Store is not available on other boxes. Compatible device & browser required. Max 5 registered devices. Max 2 devices can stream content simultaneously. Stream and download in UK only (or while temporarily in the EU).
Virgin Movies On Demand: Virgin Movies On Demand movies are pay by title. Once rented, content available for 48 hours.