Skip to main content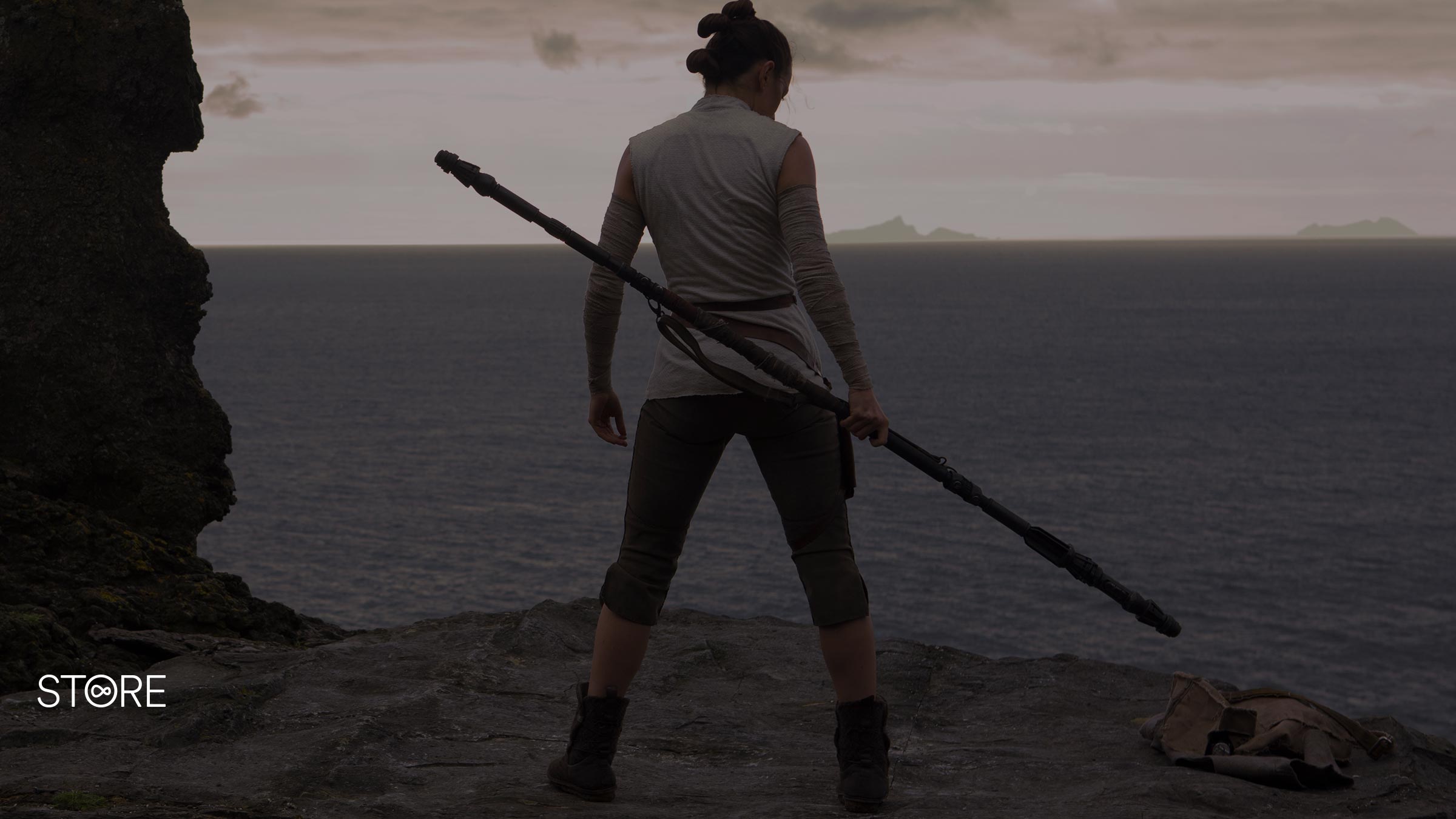 If you thought the biggest movie of 2017 couldn't get any bigger, you've got a surprise in store. In the Virgin Media Store, to be precise…

Elsewhere, Finn (Attack The Block's John Boyega) and Poe Dameron (Ex Machina's Oscar Isaac) have their hands full with their own secret mission, and Kylo Ren (Girls' Adam Driver) continues to channel Darth Vader and generally be a real headache for both Rey and his mother, Leia.
Watch the trailer...

Joining the cast are two of our favourite character actors, Laura Dern (Big Little Lies) and Benicio Del Toro (Sicario), as well as delightful newcomer Kelly Marie Tran. We won't reveal any more about who else may or may not be back. (Spoilers!)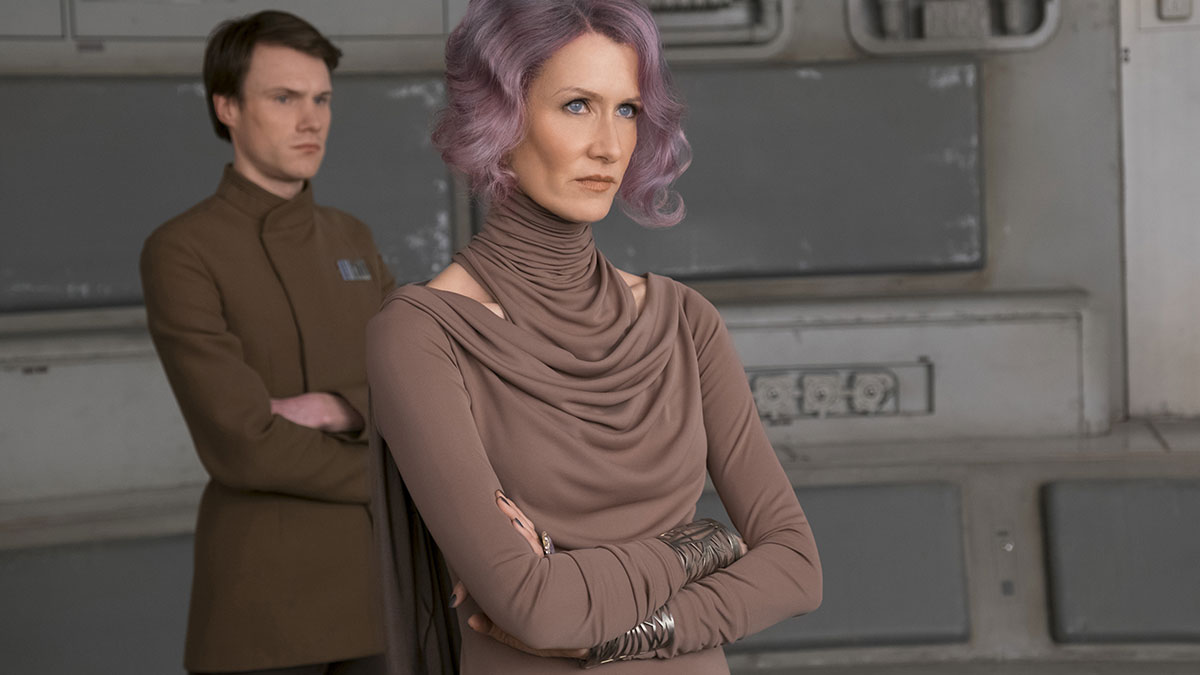 We know what you're thinking and, yes, that is W1A's Hugh Skinner behind Laura Dern.

This eighth episode in the epic saga is directed by Rian Johnson, previously best known for indie movies Brick, The Brothers Bloom and Looper. He's a massive Star Wars fan and it just goes to show what happens when you put someone who knows their Ahch-To from their R2-D2 at the helm. To the surprise of probably no-one, Star Wars: The Last Jedi became the highest-grossing movie of 2017 and, boy, did the world get its money's worth!
And to celebrate its arrival on the Virgin Media Store, we're laying on the goodies. When you buy Star Wars: The Last Jedi in out-of-this-world HD, you'll also get three blissful hours of bonus content, including behind-the-scenes clips and a full documentary featuring Johnson, as well as a load of deleted scenes. Yes, including the one with those royal cameos. But that's not all…
Chewie and a Porg. Just because

If you love Porgs (and come on now, who doesn't love Porgs?), prepare to squaaaawk with delight because we've got our hands on something extra special. Meet The Porgs is an exclusive featurette, all about the loveable creatures from Ahch-To, and it's part of our digital bonus package for Star Wars: The Last Jedi on the Virgin Media Store. Even better, this package is included in the standard £13.99 price of the film – so that's a whole bunch of goodies at no extra cost! But just so you know, this digital bonus package is not available if you rent Star Wars: The Last Jedi on Virgin Movies (also available from 9 April).
Oh, and one more thing, if you just can't get enough of all things Star Wars, you can buy all seven Star Wars episodes and Rogue One: A Star Wars Story now on the Virgin Media Store.
Buy Star Wars: The Last Jedi + bonus features and exclusive featurette on the Virgin Media Store now. Cert 12
Not heard about the Virgin Media Store?
It's the place where you can buy hundreds of ace films and TV Box Sets. Want to know more about how to order these top movies and series? Then read our full story here.
How to use it
First, set up your account quickly and easily at virginmediastore.com. Once that's done, if you have a Virgin TV box you can buy and watch hundreds of films and TV Box Sets via the Virgin Media Store app on your box. Alternatively, if you're not a Virgin TV customer you can buy and watch via the Virgin Media Store website and do everything through that. Simple!
Bonus content and exclusive featurette only included in the Digital HD version on the Virgin Media Store. This does not apply to Virgin Movies.
Virgin Media Store: Separate terms and conditions apply to the Virgin Media Store service. DVD included for movie purchases only. Purchases must be made on the website or set top box. Compatible device & browser required. Max 5 registered devices. Max 2 devices can stream content simultaneously. Stream and download in UK only.
© 2018 & ™ Lucasfilm Ltd. All rights reserved