Skip to main content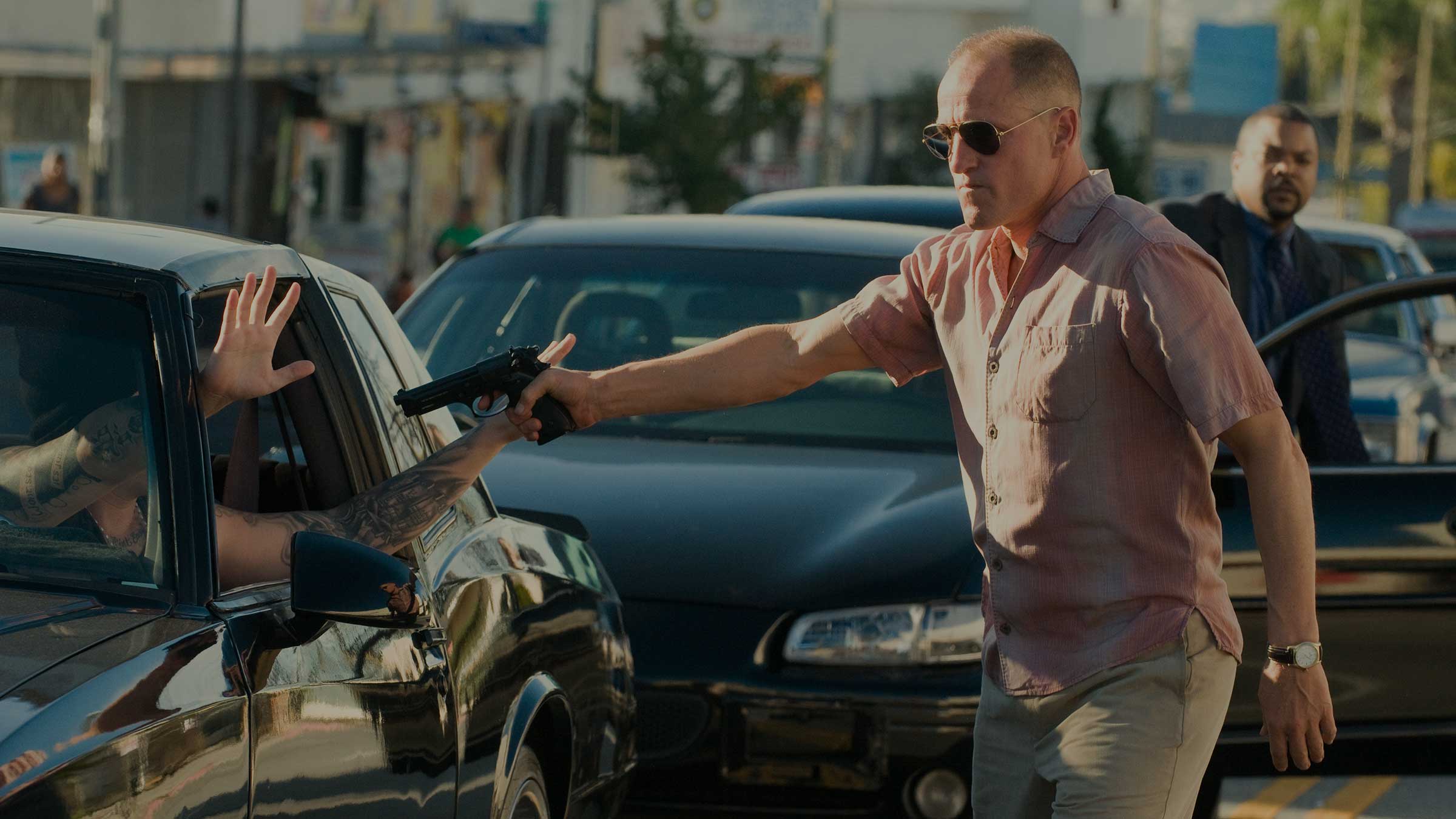 Who would have guessed, all those years ago, that Cheers' loveable barman would become a serious dramatic talent and three-time Oscar nominee? Yet that's exactly what happened…

Rampart, Tuesday 27 November, 9pm, VICE (CH 219). Cert 15
Directed by Oren Moverman (The Messenger), Rampart stars Woody Harrelson as Dave Brown, an LAPD officer with a complicated personal and professional life. He lives next door to his ex-wives, who just so happen to be sisters, and spends his days patrolling Los Angeles' notorious Rampart area.
When he's caught on camera beating up a man who crashed into his car, he finds himself under pressure to resign. Unfortunately for him, things take a turn after he kills a suspect connected to an illegal high-stakes gambling ring. Suspecting he's being framed to distract from an ongoing investigation into the actions of the Rampart division's Community Resources Against Street Hoodlums (CRASH) team, he vows to clear his name – but proving it means going up against the very system he's a part of…

This taught thriller is anchored by a terrific central performance from Harrelson, who alternates between fury and panic throughout the film. The actor won his second Oscar nomination for his work in Moverman's previous film, The Messenger, but Rampart also benefits from one heck of a supporting cast, including Sigourney Weaver, Steve Buscemi, Robin Wright, Anne Heche, Ben Foster, Jon Bernthal, Brie Larson and Ned Beatty. It's also scripted by legendary crime author James Ellroy (L.A. Confidential), who brings the seedier side of the city to life in a way that feels authentic.
Perhaps the most shocking aspect of the films is that it's based on real-life events. Rampart really did exist, and its anti-gang unit CRASH really did plant evidence, murder suspects and steal drugs. A number of officers were eventually found guilty and the city of Los Angeles was sued by the families of the victims to the tune of around $125 million. There are even rumours that CRASH officers were involved in the death of rapper The Notorious B.I.G.
It's a shameful chapter in the LAPD's history, but makes for a truly fascinating film in which the weight of the investigation closing in around Brown feels tangible. If you're looking for a study on the corrosive effects of police corruption, you'd be mad to miss this.
TV channels: Channels, content and features available depend on your chosen package. Channel line-ups and content are subject to change at any time and to regional variations.