Skip to main content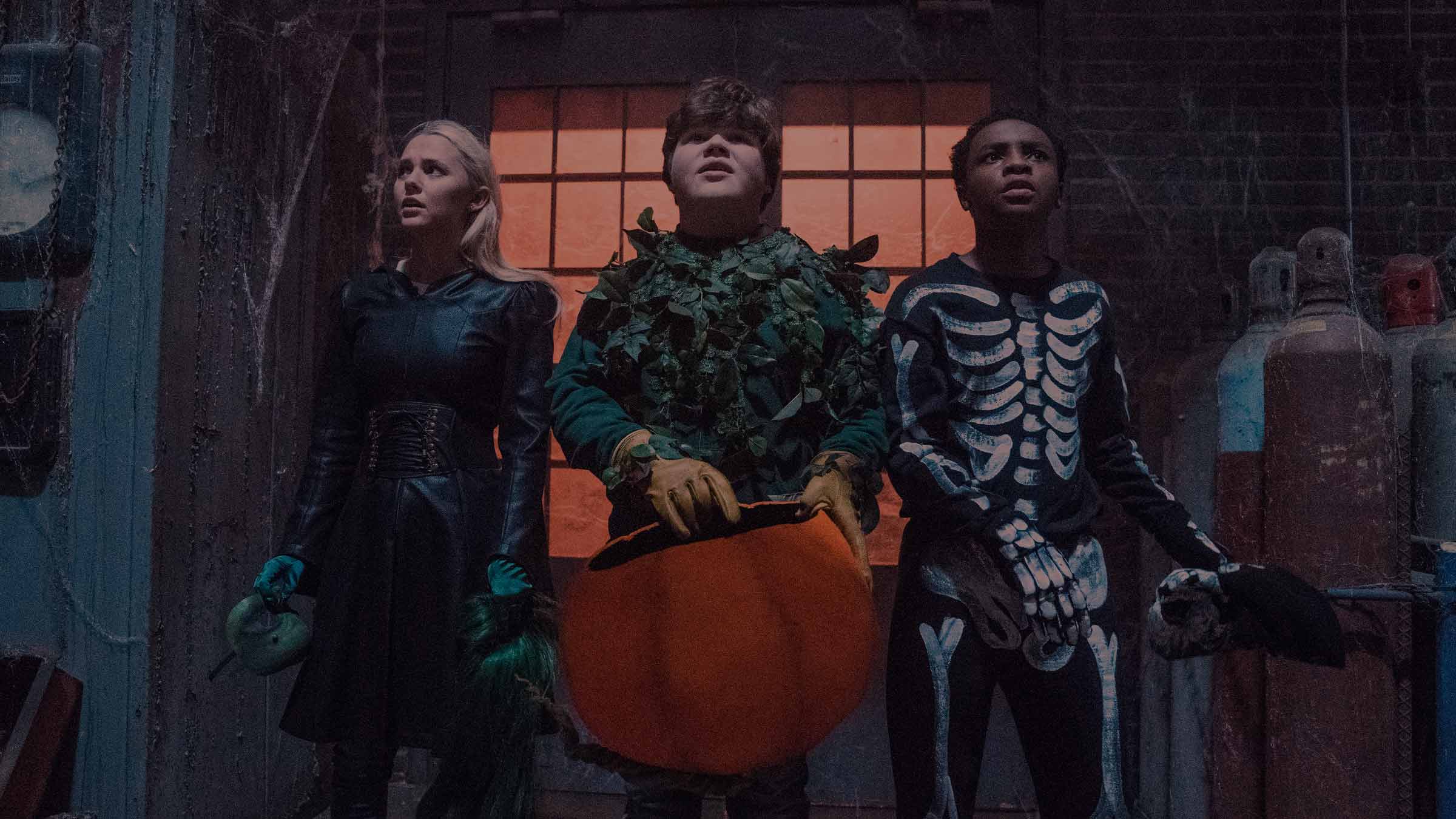 The original Goosebumps movie was a surprise hit – equal parts trick and treat, it was a whole lot of fright-filled fun. Now it's back, and it's spookier than ever!
Goosebumps 2, available to buy on the Virgin Media Store from Monday 11 February. Cert PG
Here are some things we know about children: they're smaller than most adults; fart noises always get a laugh; and it's perfectly acceptable for them to wear a full football kit (including shinpads) or a superhero costume for a trip to the supermarket. Oh, and one more thing: they love good scares – both on the big and small screen.
Seriously! Ask a kid what they loved most about a movie, and they'll invariably talk about the bits that made them jump out of their seat. That's one of the reasons why the original Goosebumps film was so well received, and why the sequel was greenlit before you could say "boo". And now that spooky sequel is available to pre-order on the Virgin Media Store!

With Halloween imminent, Sonny (Jeremy Ray Taylor), best pal Sam (Caleel Harris) and Sonny's older sister Sarah (Madison Iseman) are in for a fright. While cleaning out an abandoned house to make some extra cash, Sonny and Sam discover a mysterious book. Once opened, ventriloquist's dummy Slappy (voiced by Jack Black) is unleashed and sets about bringing Halloween costumes and decorations to life.
Turns out, it's all part of best-selling Goosebumps author's RL Stine's unpublished – and unfinished – manuscript called "Haunted Halloween". Along the way, the gang meet Goosebumps superfan Mr Chu (Ken Jeong), who is thrilled to find himself trapped in a living, breathing version of his favourite book franchise. But will the kids be able to stop Slappy and save the day?
There's enough scares and giggles to keep the kids trembling with laughter, while adults will love all the nostalgic references to the classic book series. Plus, any film that turns gummy bears into terrifying monsters with fanged teeth is alright by us. It's frighteningly good!
Not heard about the Virgin Media Store?
It's the place where you can buy the latest and greatest movies and TV Box Sets, yours to watch again and again, at home or on the go. Sign up now at virginmediastore.com, choose from hundreds of films and TV Box Sets and start watching instantly.
Enjoy your purchases on your Virgin TV Box (TiVo®/V6), online, or on your registered iOS and Android devices with the Virgin Media Store app.
Show me the latest releases on the Virgin Media Store.
Virgin Media Store: Separate terms and conditions apply to the Virgin Media Store service. DVD included for movie purchases only. Purchases must be made on the website or set top box. Virgin TV subscription and our latest Virgin TV V6 box required to buy and watch via set top box – Store is not available on other boxes. Compatible device & browser required. Max 5 registered devices. Max 2 devices can stream content simultaneously. Stream and download in UK only (or while temporarily in the EU).