Skip to main content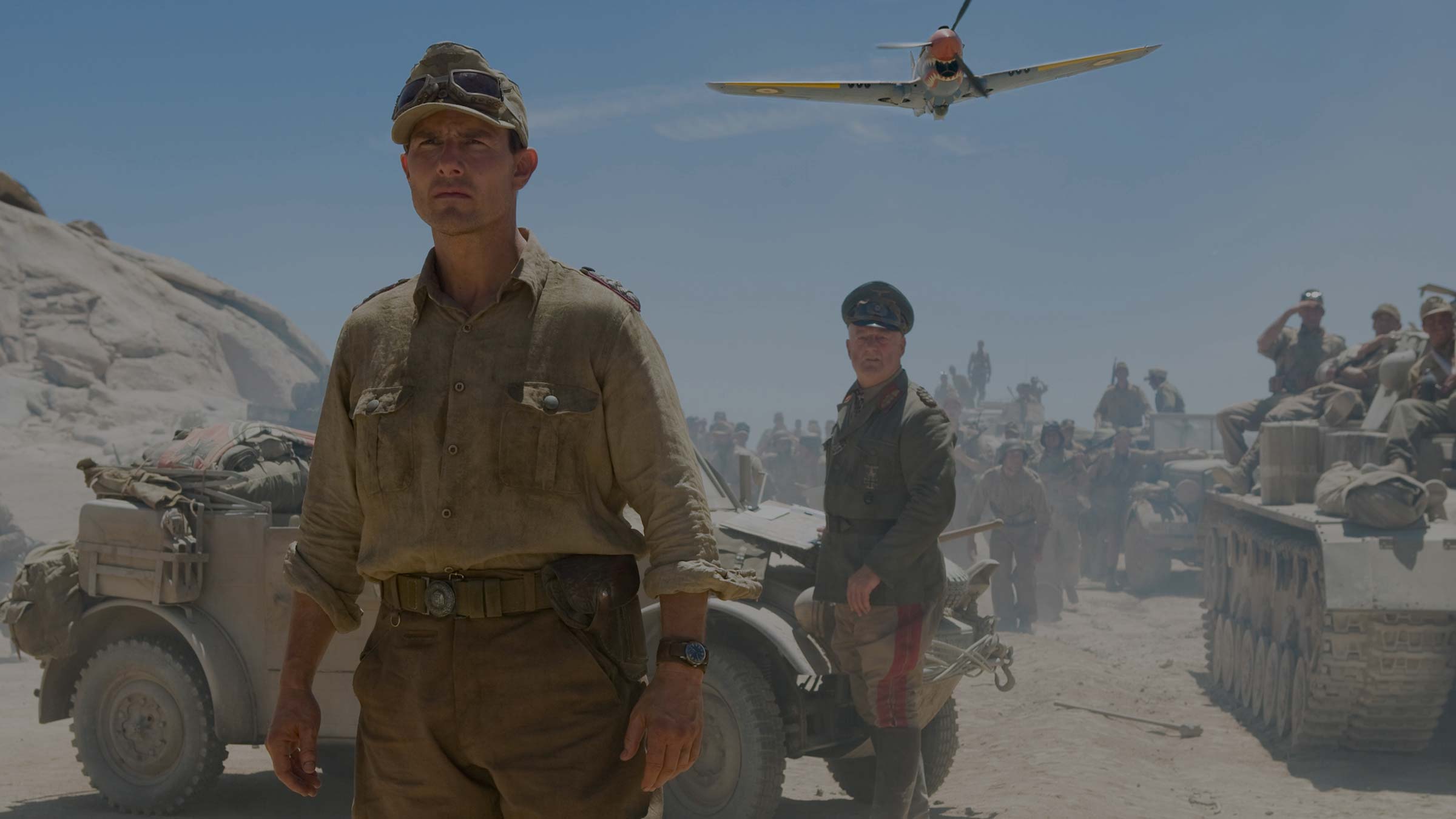 He runs really fast. He can scale a cliff. He's great in a car chase. He can hang off the side of a moving plane. And he jumps on sofas. Tom Cruise is the full Hollywood package
Sky Cinema Tom Cruise, available in Sky Cinema on demand and on Sky Cinema Greats/HD (CH 434/404) from Friday 13 July until Sunday 29 July. Also available in HD
Celebrate the career of this acting powerhouse with a pop-up channel dedicated to his finest performances – also available to watch at your leisure thanks to Sky Cinema on demand. Of course, this includes all the big names, such as Minority Report, the Mission Impossible films, Top Gun, Jerry Maguire, Risky Business and A Few Good Men. But we're not stopping there…
6 cracking Cruise classics
Here are six of Tom's lesser-known, but still utterly brilliant, hidden gems, all of which are available to watch with the Sky Cinema pop-up channel.
1. Interview With The Vampire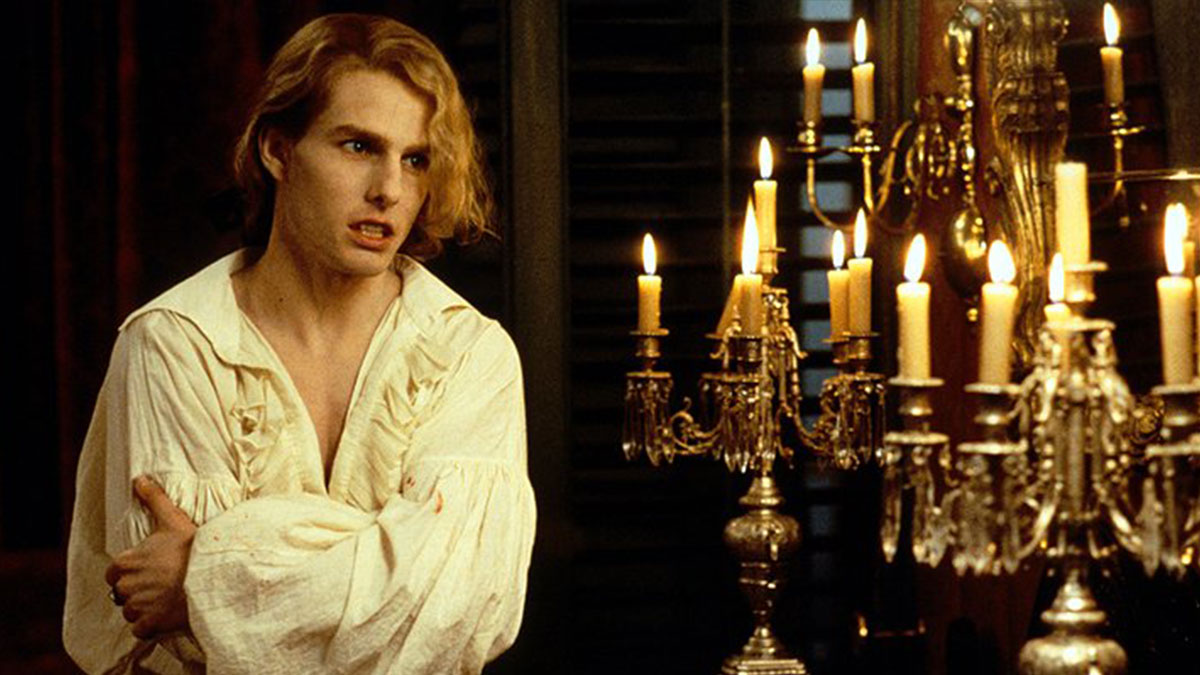 Available in Sky Cinema on demand. Cert 18. Also available in HD
Based on Anne Rice's 1976 novel, this chilling 1994 thriller sees a young reporter (Christian Slater, Mr Robot) interview – yep, you've guessed it – a vampire. The vampire in question is 200-year-old Louis, played by Brad Pitt, one of few 90s hearthrobs who can pull off eating rats while maintaining an air of desirability. Cruise portrays the debauched vampire Lestat, who is responsible for introducing Louis to the dark side. Rice was initially unhappy with the "bizarre" casting of Cruise as Lestat, but after Cruise nailed his performance she was compelled to eat some humble pie. It's also undoubtedly Cruise's greatest hair performance to date, with tresses that Farrah Fawcett would be proud of.
2. Valkyrie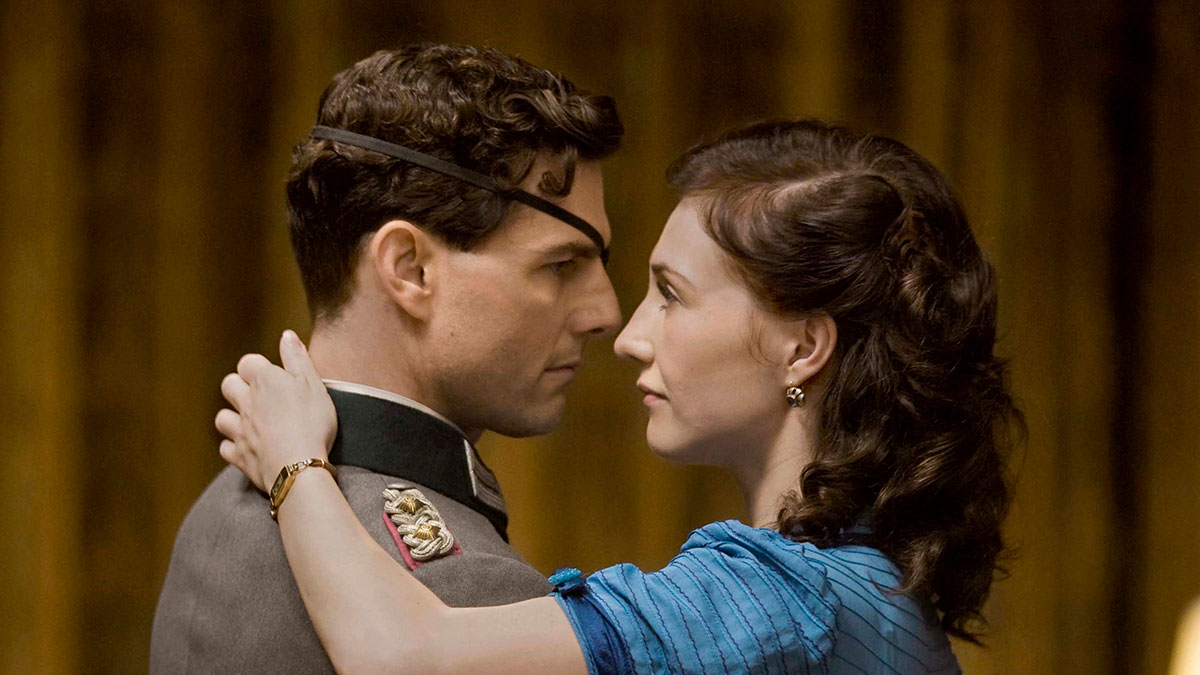 Available in Sky Cinema on demand. Cert 12. Also available in HD
Rocking an eyepatch like only he and singer/songwriter Gabrielle can, Cruise plays Claus Schenk Graf von Stauffenberg, a real-life Germany army Colonel who switched sides to join the German resistance movement. This 2008 war epic sees Cruise share a screen with British stars Kenneth Branagh (Dunkirk), Bill Nighy (Ordeal By Innocence) and comedian Eddie Izzard. It's based on the true story of Operation Valykrie, an attempted assassination and political coup against Hitler devised by German army officers during World War II.
3. The Firm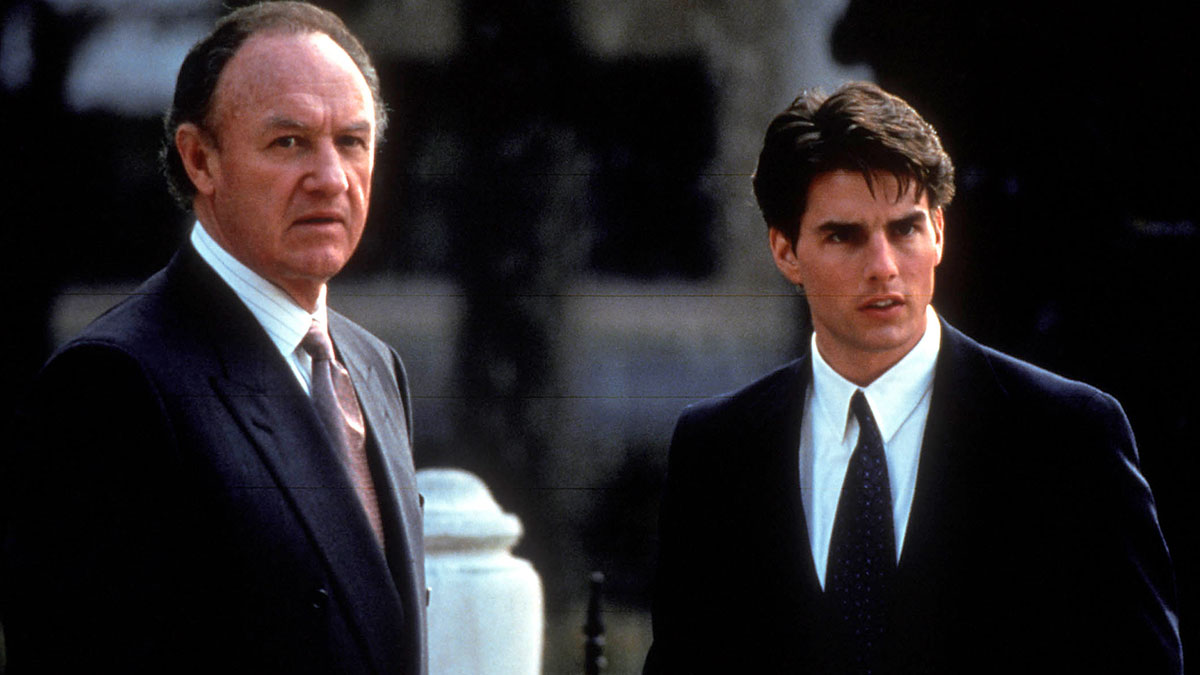 Available in Sky Cinema on demand. Cert 18. Also available in HD
Cruise learns a valuable life lesson in this 1993 film, based on the John Grisham novel of the same name – if an offer sounds too good to be true, it probably is. He plays Mitch McDeere, a Harvard Law graduate who joins a small Memphis firm after they give him a job offer he can't refuse. Mafia, blackmail and money laundering – it's a recipe for disaster for McDeere, but great entertainment for us.
4. Collateral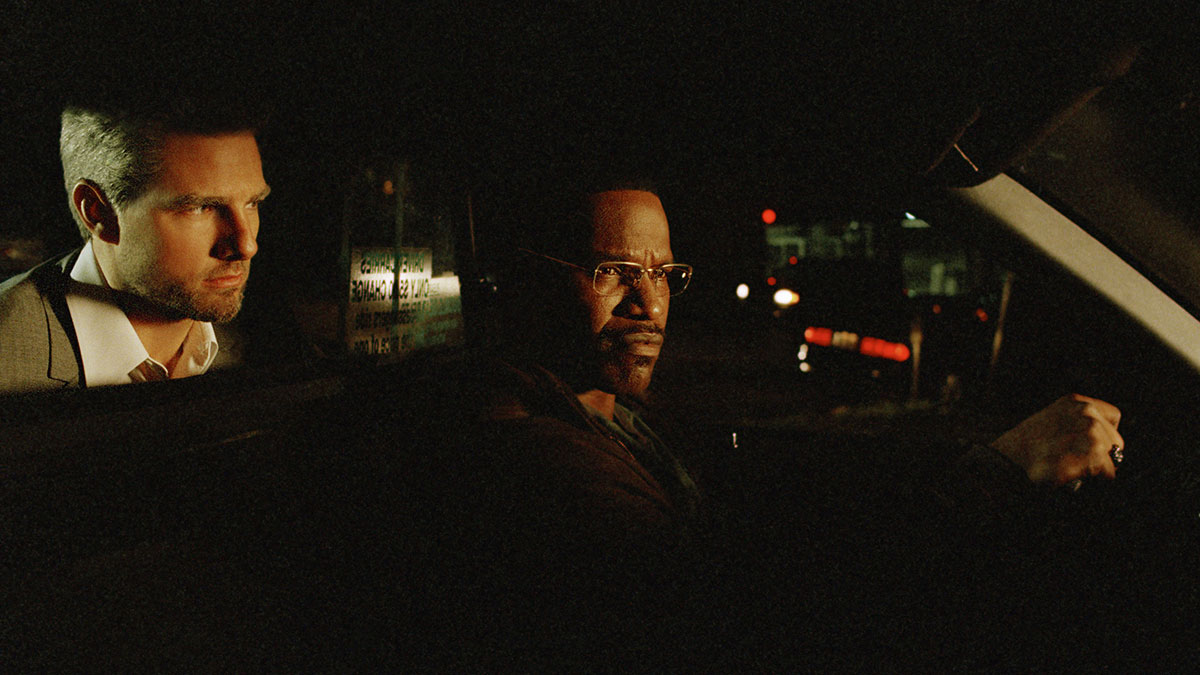 Available in Sky Cinema on demand. Cert 15. Also available in HD
While Cruise is normally cast as a hero taking down bad guys, this 2004 neo-noir thriller sees him reversing the stereotype as Vincent, a silver fox, Phillip Schofield-lookalike hitman. Jamie Foxx (Django Unchained) plays a taxi driver who's forced to drive Vincent around all night while he completes his hits. Talk about a tough day at the office.
5. Born On The Fourth Of July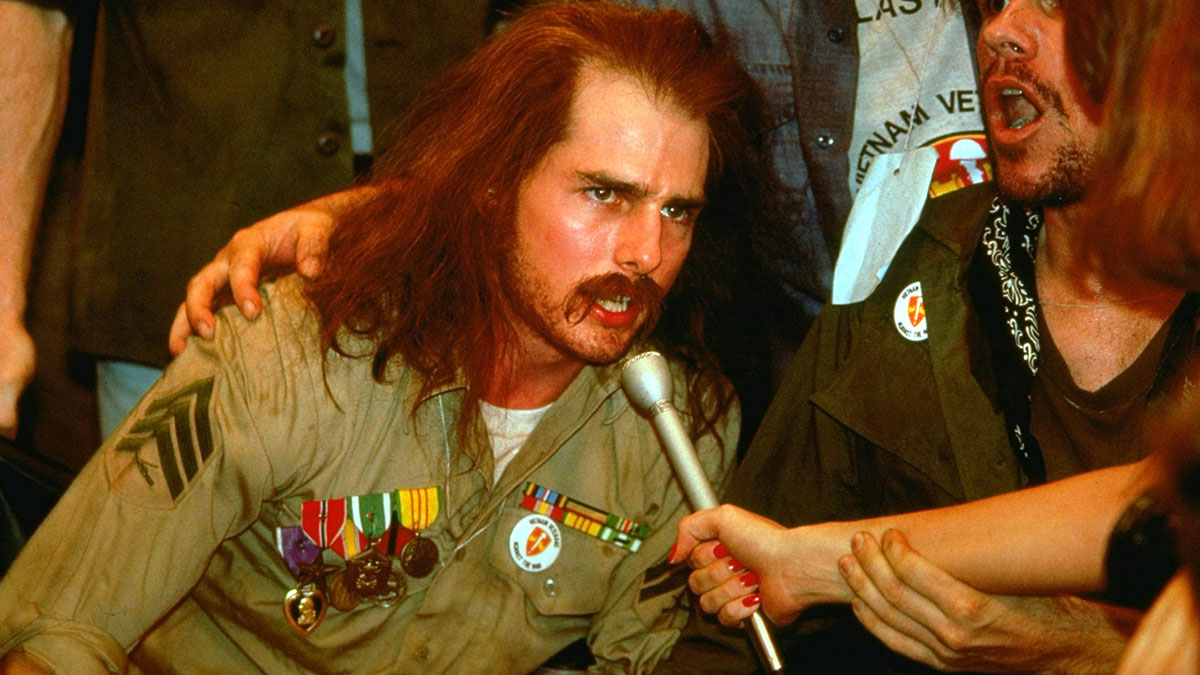 Available in Sky Cinema on demand. Cert 15. Also available in HD
This one's more of a tearjerker than we're accustomed to with Cruise. In this 1989 film the star plays Vietnam War veteran Ron Kovic, who became paralysed while fighting and struggles to piece his life back together on his return. Inspired by the real-life Kovic's autobiography, the film earned Cruise his first Oscar nomination. While he didn't win, the film did garner two trophies for Best Director (Oliver Stone) and Best Film Editing (David Brenner and Joe Hutshing).
6. Taps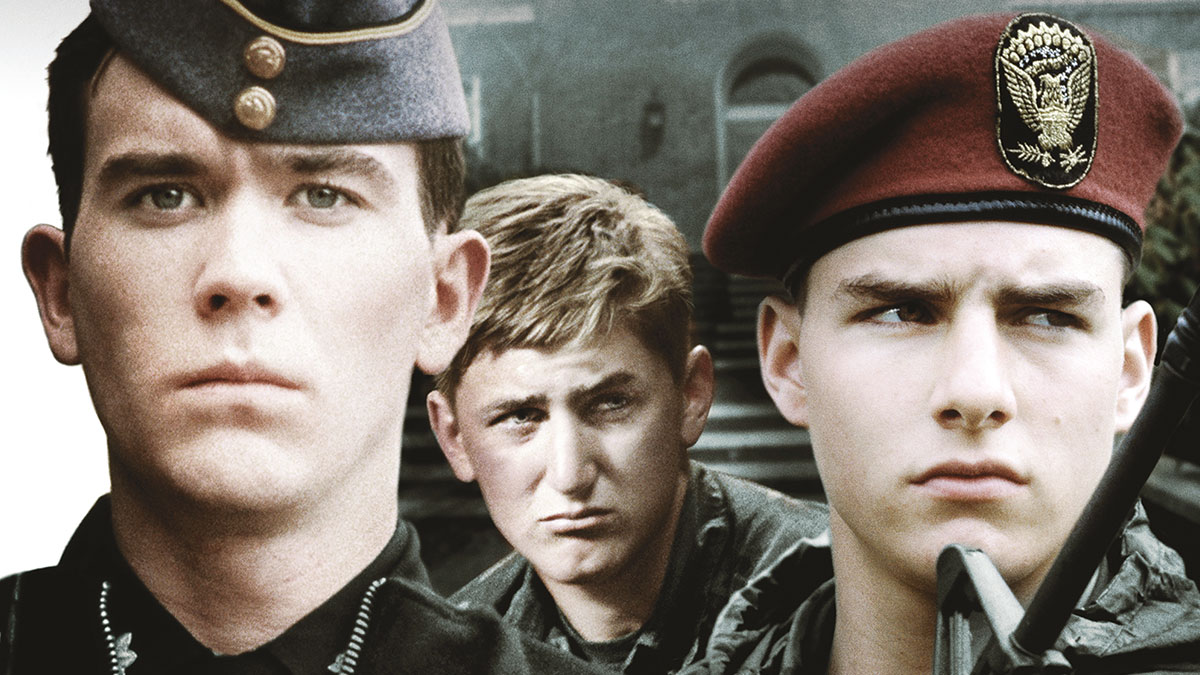 Available in Sky Cinema on demand. Cert PG. Also available in HD
A 19-year-old Cruise plays volatile Cadet Captain David Shawn in his second film, released shortly after his small role in Endless Love. Military cadets take matters into their own hands when their academy is threatened by local developers in this 1981 drama. Think Lord Of The Flies meets A Few Good Men. And look out for the big-screen debuts of the likes of Sean Penn (The Gunman), Evan Handler (Sex And The City) and Giancarlo Espacito (Breaking Bad).
Sky Cinema Tom Cruise, available in Sky Cinema on demand and on Sky Cinema Greats/HD (CH 434/404) from Friday 13 July until Sunday 29 July. Also available in HD

Upgrade to Sky Cinema now
Don't have Sky Cinema? You can find out about our Sky Cinema package and upgrade here.


Watch on the go
If you subscribe to Sky Cinema on Virgin TV, you can watch on the go with the Sky Cinema app on your mobile, laptop or tablet anywhere in the UK (or while temporarily in the EU) with a WiFi or broadband connection. Just download from the Apple app store, Google Play or the Amazon appstore and log into the app to start watching.
Sky Cinema HD: Sky Cinema Premiere +1 not available in HD.
Sky Cinema app: Only available via the Sky Cinema app (selected iOS and Android devices only) or website to customers who subscribe to these channels. UK only. Maximum 2 devices. Selected content may not be available to view. Separate End User Licence Agreements and terms and conditions apply to the Sky Cinema app and website. Live streaming and On Demand available in UK (or while temporarily in the EU) with broadband, WiFi or 3G/4G only. Minimum 800 kbps recommended per device accessing the service.
Image credits: Born On The Fourth Of July © Universal Studios
Collateral ™ & © 2004 PARAMOUNT PICTURES CORPORATION AND DREAMWORKS LLC. ALL RIGHTS RESERVED.
Interview With A Vampire © Warner Brothers Pictures
Taps © Fox
The Firm © Paramount Pictures
Valkyrie © 2008 UNITED ARTISTS PRODUCTION FINANCE LLC. All Rights Reserved / Courtesy of MGM