Skip to main content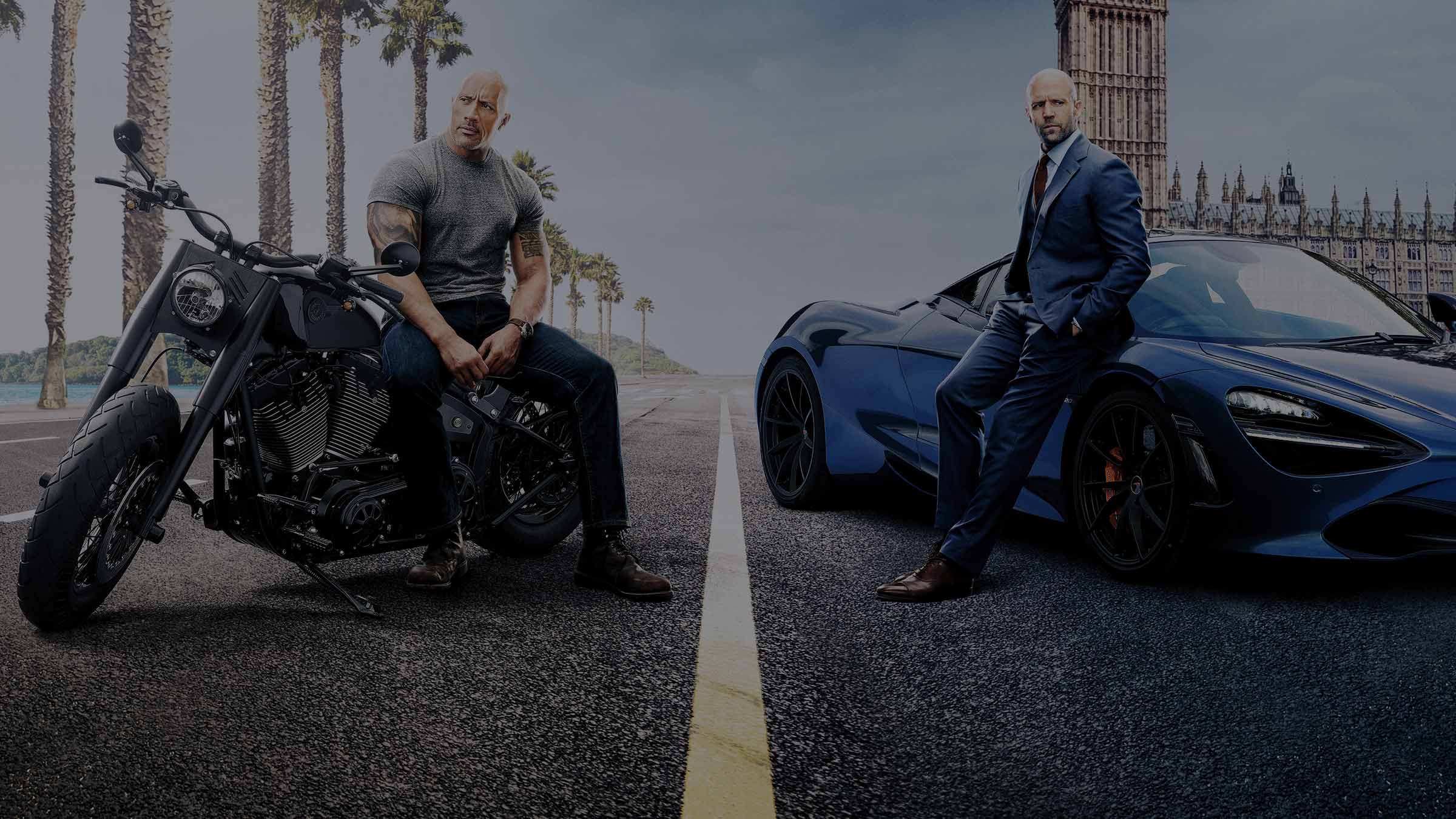 Get into top gear with this fast, furious, and oh-so action-packed blockbuster
Fast & Furious Presents: Hobbs & Shaw, available to buy on the Virgin Media Store or rent on Virgin Movies from Monday 2 December. Cert 12
The Fast & Furious crew first hit our screens trying to nick a truckload of DVD players (no, really), but now, 18 years and eight smash-hit films later, two of the series' villains-turned-heroes (no, really) are leading audiences into the franchise's first spin-off, Hobbs & Shaw.
Though the titular pair of Luke Hobbs (Dwayne Johnson) and Deckard Shaw (Jason Statham) were once at odds with both Vin Diesel's "family" and, at one stage, each other, they're now lining up as a dynamic duo and the only people capable of saving the world. Because Hollywood!

As the above trailer shows, expect witty one-liners, more crunching punches than a midweek boxing class and enough jaw-dropping set pieces to have any action movie fan clapping until their hands are raw.
Confused, intrigued and oddly excited all in equal measure? Fear not, for we feel much the same, as the latest entry in one of cinema's craziest yet loveable franchises arrives on the Virgin Media Store.
Read on below to find the answers to some of the biggest questions about this epic new movie.
So, the bad guys are now the good guys?
If you missed the epic events of Fast Five, Fast & Furious 6, Furious 7, and Fast & Furious 8 (and if you did miss them, then the Fast & Furious 1-8 Box Set offer on the Virgin Media Store couldn't come at a better time), then the answer to the above question is yes, yes they are.
Though he was initially introduced as a Diplomatic Security Service agent intent on locking up Vin Diesel and his gang of gear-shredding cronies in Fast Five, Luke Hobbs then became an honorary/de-facto member of the crew in Fast & Furious 6.
Similarly, though he (and his brother, and his mother!) had "beef" with Vin Diesel's crew, Jason Statham's Deckard Shaw is now also a member of the gang, joining forces with his former foe to take down a mutual enemy. Though it doesn't appear as though they get on too well in Hobbs & Shaw, we'd be lying if that didn't seem to be part of its undoubted appeal.
Who is "Brixton"?
Only Idris Elba at his most villainous! Elba is bad to the bone as a superhuman, "bulletproof" villain hellbent on causing untold destruction across the world. Certainly scarier than a truck driver with a lorry-load of DVD players.
Where does this stand in the Fast & Furious lore?
Without too many spoilers (but given the sheer entertainment and untold madness "The Rock" and "The Stath" bring to the Fast & Furious franchise), we think there's a fairly good chance that, when they've (hopefully) dispatched Idris Elba's fearsome villain, they'll be joining back up with the crew for the upcoming ninth and tenth Fast & Furious entries, due to arrive in 2020 and 2021.
Not heard about the Virgin Media Store?
It's the place where you can buy the latest and greatest movies and TV Box Sets, yours to watch again and again, at home or on the go. Sign up now at virginmediastore.com, choose from hundreds of films and TV Box Sets and start watching instantly.
Enjoy your purchases on your Virgin TV Box (TiVo®/V6), online, or on your registered iOS and Android devices with the Virgin Media Store app.
You can also rent the latest films on Virgin Movies
Go to On Demand > Movies. Search for a title, or browse by categories such as Out This Week, Top Rentals or Box Office Hits. Once you've found the movie you want to rent, select Watch now to start watching instantly. Then, sit back and enjoy! You'll have up to 48 hours to finish watching your film.
Virgin Media Store: Separate terms and conditions apply to the Virgin Media Store service. Purchases must be made on the website or set top box. Virgin TV subscription and our latest Virgin TV V6 box required to buy and watch via set top box – Store is not available on other boxes. Compatible device & browser required. Max 5 registered devices. Max 2 devices can stream content simultaneously. Stream and download in UK only (or while temporarily in the EU).
Virgin Movies On Demand: Virgin Movies On Demand movies are pay by title. Once rented, content available for 48 hours.