Skip to main content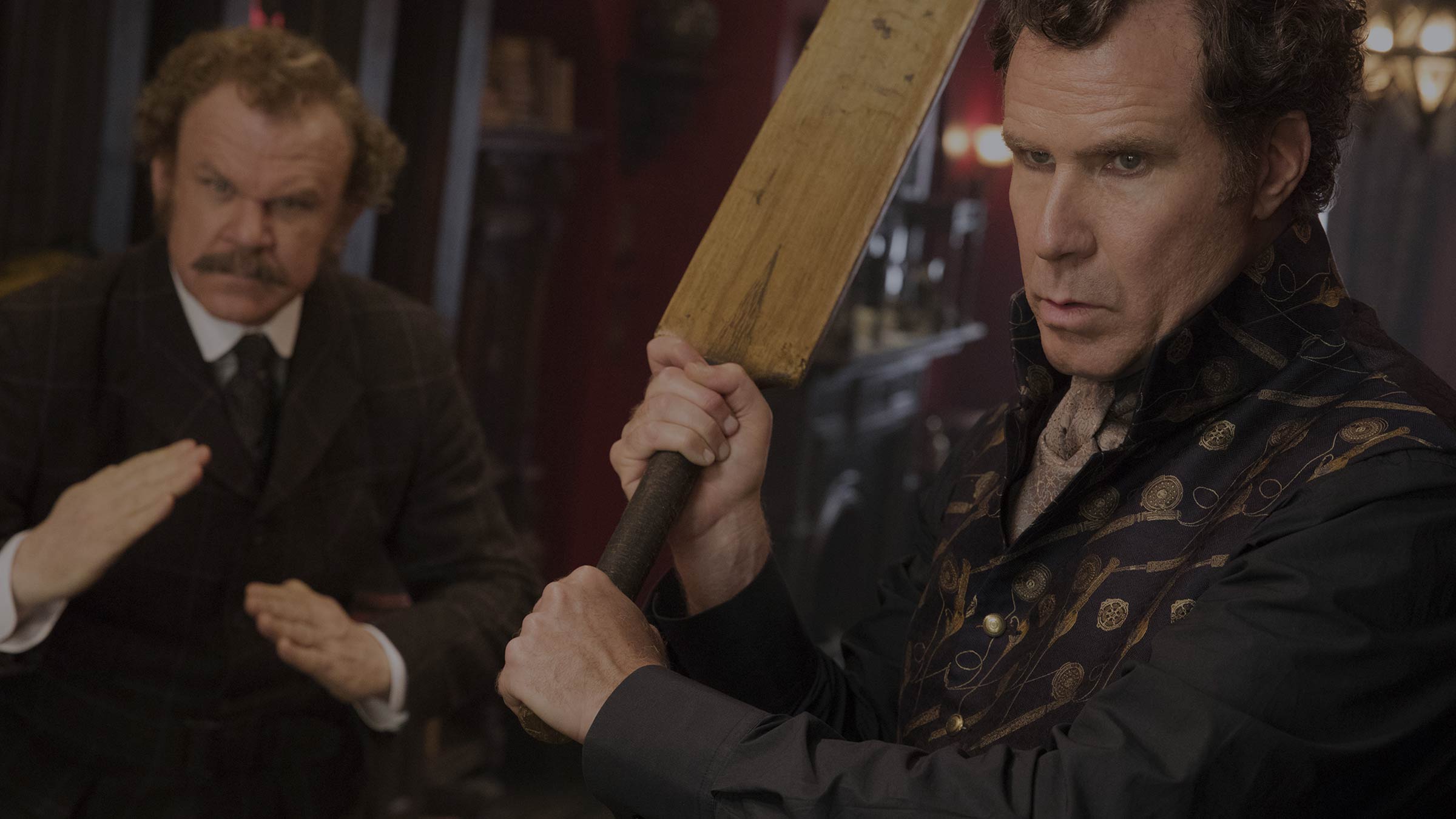 In every buddy movie, a mismatched pair miraculously find common ground. Will Ferrell and John C Reilly have nailed this before, and now they've done it again…
Holmes & Watson, available from Friday 6 September in Sky Cinema on demand. Cert 12
The pair did it in Talladega Nights: The Legend Of Ricky Bobby, they did it in Step Brothers ("Did we just become best friends?!"), and the new Holmes & Watson proves yet again that Ferrell and Reilly know how to do the buddy movie perfectly. It helps, of course, that they're good buddies in real life – their friendship shines through in their performances and makes them one of the very best acting duos to watch.
So when they take on Sherlock Holmes, the most frequently portrayed literary character in film and television (in 2012, Guinness World Records acknowledged an astonishing 254 versions), you can be sure they'll have something fresh to add. After much debate about who was to take on which role, Ferrell became the famed Baker Street detective with Reilly as his loyal sidekick Dr John Watson.

Holmes & Watson is their fourth film together – including Reilly's cameo in Anchorman 2: The Legend Continues – and they told The New York Times that they're up for taking on Tango & Cash or Turner & Hooch next. Yes, Hooch is a dog… Reilly has even pitched the story of the Wright brothers to Ferrell. Whatever comes next, we're bound to love anything this twosome brings our way.
And now we're thinking about it, the same applies for this lot…

Simon Pegg and Nick Frost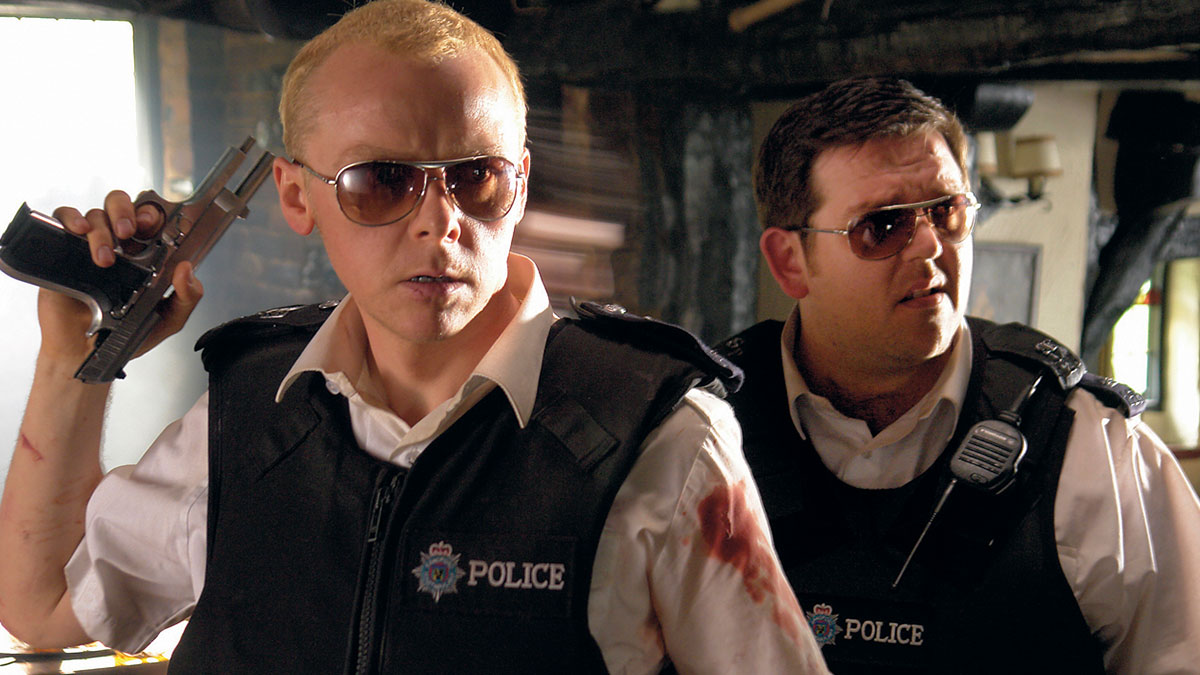 Hot Fuzz, available in Sky Cinema on demand. Cert 15
Frost revealed on The Late Show With Seth Meyers how he met Pegg: "I was working as a waiter and he would come in to drink strawberry margaritas. Our eyes met and we fell deeply in love." That love at first sight gave us the "Three Flavours Cornetto" trilogy – Shaun Of The Dead, Hot Fuzz, The World's End – which Pegg co-wrote with director Edgar Wright and they both starred in.
The latest news is that the duo are producing a horror film called Svalta, with Frost lending his writing skills to the screenplay.
Tina Fey and Amy Poehler
Mean Girls, available in Sky Cinema on demand. Cert 12
They were already Saturday Night Live co-stars when Fey got her pal a part in Mean Girls, which she scripted and starred in, with Poehler playing the small but memorable role of queen bee Regina George's mother (she's not like a regular mom, she's a cool mom).
They've also co-starred in Baby Mama and Sisters and presented numerous awards shows, displaying chemistry that can only be generated from being real-life best friends. They've even joked that Poehler's two sons will marry Fey's two daughters and then they really would be family.

Seth Rogen and James Franco
The Disaster Artist, available in Sky Cinema on demand. Cert 15
Theirs is a friendship that has endured for 20 years, beginning way back in 1999 when the two were cast in cult TV comedy-drama Freaks And Geeks. Since then, they've starred in nine movies together – soon to be ten with Zeroville, which Franco directs and stars in alongside Rogen.
Franco has written poems about the power of their friendship, and they both survived North Korea's threats to go to war with the US after The Interview was released. Now that's a friendship made of some hardy stuff.

Ben Stiller and Owen Wilson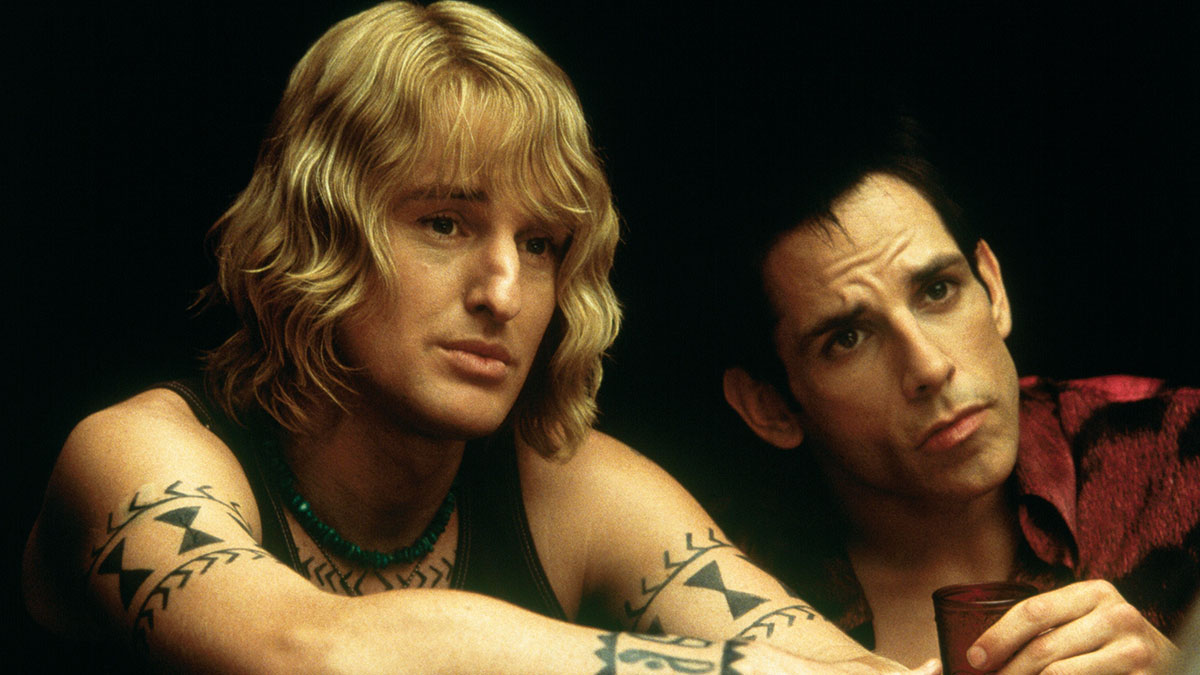 Zoolander, available in Sky Cinema on demand. Cert 12
Stiller and Wilson have appeared in films together as far back as 1996's The Cable Guy. They're also established members of the "Frat Pack", a term coined by USA Today in 2004 to describe the group of actors who have appeared together repeatedly in comedy films, typically with similar themes, since the mid-1990s.
Zoolander offers a triple whammy, with Stiller, Wilson and Ferrell – also a member of the gang – exhibiting their acting (and walk-off) skills.
Melissa McCarthy and Ben Falcone
Life Of The Party, available in Sky Cinema on demand. Cert 12
Behind Life Of The Party you'll find the current life and soul of the US comedy scene: husband-and-wife team McCarthy and Falcone, who co-wrote the film – about a down-on-her-luck middle-aged woman who goes back to college – with McCarthy starring and Falcone directing.
This is the third film they've tag-teamed like this – and who could forget Falcone's cameo in Bridesmaids as the flight marshal McCarthy's Megan sets her sights on…
Drew Barrymore and Adam Sandler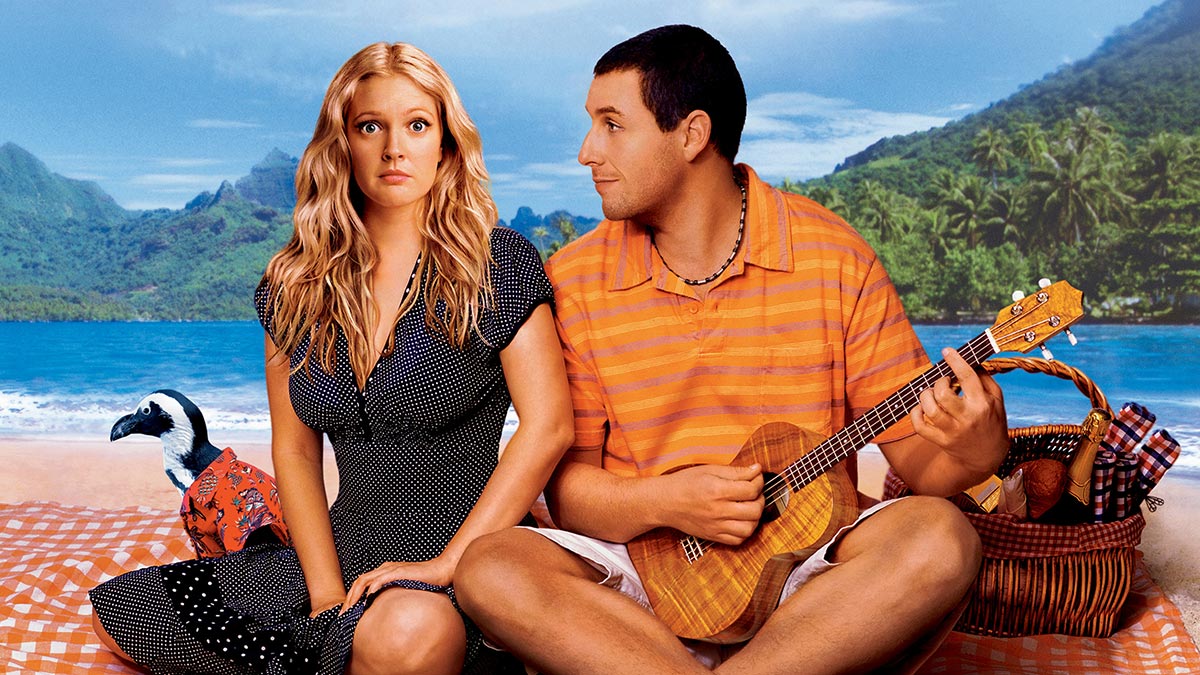 50 First Dates, available in Sky Cinema on demand. Cert 12
In every decade since the 1990s, Barrymore and Sandler have starred in a romcom together. Their first was The Wedding Singer; then came 50 First Dates, where Sandler's character has to woo Barrymore's every day due to her short-term memory loss; rounded off by their latest, Blended.
Barrymore is already plotting their next ten-year reunion and has thrown around ideas to remake either On Golden Pond or Planes, Trains And Automobiles. Whaddya say, Adam?
Find out what's on Sky Cinema
Get even more lights, cameras and action with our movie homepage, featuring all the daily premieres and more of the thousands of films available on demand on Sky Cinema.

Watch on the go
If you subscribe to Sky Cinema on Virgin TV, you can watch on the go with the Sky Cinema app. Just download from the Apple app store, Google Play or the Amazon appstore and log into the app to start watching.
Upgrade to Sky Cinema now
Don't have Sky Cinema? You can find out about our Sky Cinema package and upgrade here.
Sky Cinema on demand: Sky Cinema subscription required
Premium channels (add-ons): 30 days' notice required to remove premium channels/packs. Sky Cinema Premiere +1 not available in HD.
Sky Cinema apps: Only available via the Sky Cinema apps to customers who subscribe to these channels. Apps for selected iOS and Android™ mobiles and tablets. UK only (or while temporarily in EU). Maximum 6 registered devices. Maximum of one device can watch TV at any one time. Selected content may not be available to view. Separate terms and conditions apply to the Sky Cinema apps.