Skip to main content
Get ready to scare yourself silly this Halloween from the comfort (or should we say discomfort) of your own home…
Horror movies on Virgin TV
It's the most wonderful time of the year. No, not Christmas (although you can start thinking about that if you really, really want to). We're talking Halloween, son – every fright fan's favourite holiday.
You don't need an excuse to treat yourself to (and trick your friends into watching) some of the finest horror films in town, but Halloween is arguably the perfect time to celebrate all things that go bump in the night. Check out our round-up of the best scary flicks coming up on Virgin TV below, but be warned, you probably won't sleep for a week…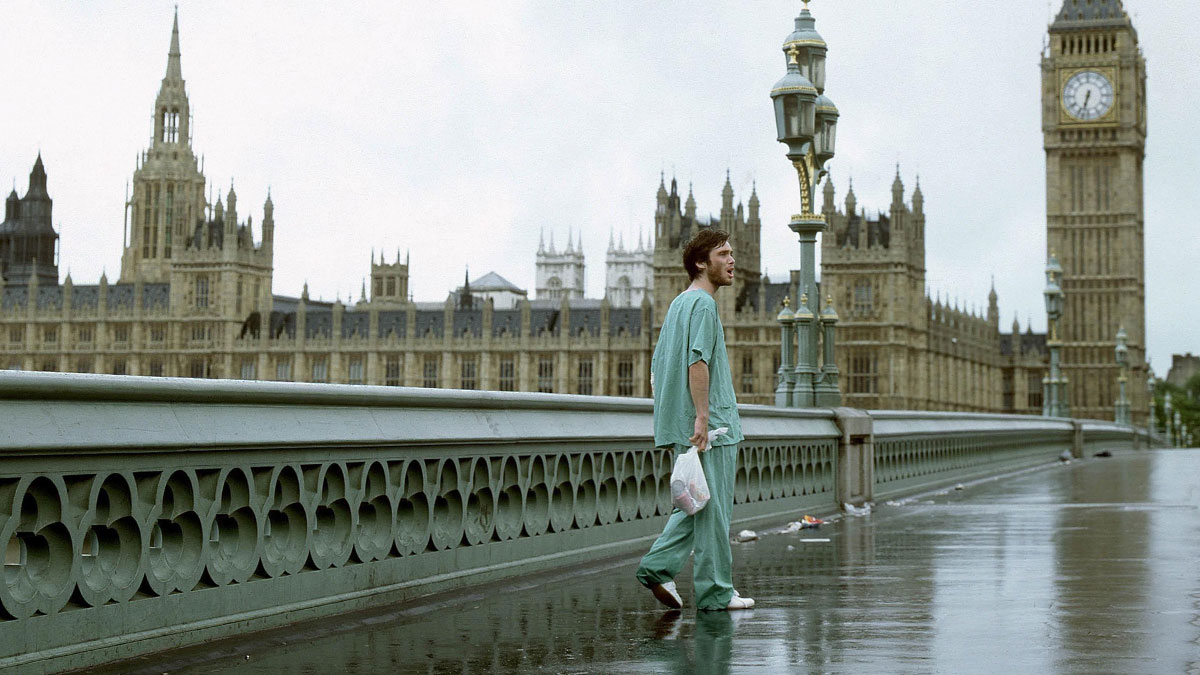 Friday 25 October, 9pm, Paramount Network/HD (CH 188/187)
Zombies are scary, but is there anything eerier than seeing the streets of London empty of people? Cillian Murphy's Jim wakes up to such a scene after a month in a coma. But just where is everybody? With a haunting, relentless soundtrack, stunning cinematography and top-notch acting from the Peaky Blinders star and co-stars Naomie Harris and Brendan Gleeson, this fantastic zombie thriller is not just for Halloween. Plus, when you're done watching Cillian killin' em, you can catch the super sequel, 28 Weeks Later, on Saturday 26 October at 9pm on Paramount Network.
2. Van Helsing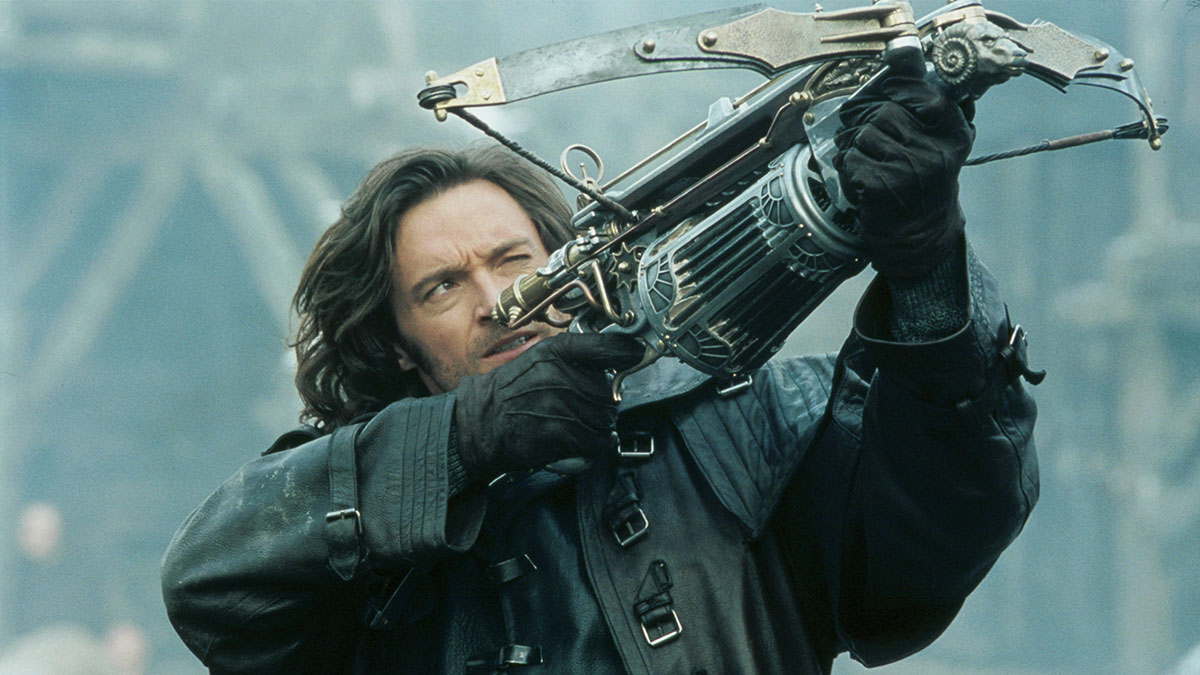 Friday 25 October, 9pm, 5STAR (CH 151)
Hugh Jackman stars as vampire hunter Van Helsing, who first appeared in Bram Stoker's seminal horror novel Dracula. Here, he travels to Transylvania to help Anna Valerious (Kate Beckinsale) fend off the bloodthirsty count (Richard Roxburgh). If you're looking for a movie that's packed to the gills with monsters and ghouls, you're onto a winner.
3. The Hills Have Eyes (2006)
Friday 25 October, 11.15pm, Paramount Network/HD (CH 188/187)
The original 1977 film from genre pioneer Wes Craven is a cult classic. This 2006 adaptation recreates the plot, following the Carter family as they embark on a road trip, only to become stranded in the desert. Before long, they realise the site of their impromptu stop is in fact a former nuclear test area patrolled by a pack of mutated cannibals. Quite literally the stuff of nightmares. Think sleep is overrated anyway? Well, you'll be thrilled to know that the shocking sequel, The Hills Have Eyes 2, is showing on Saturday 26 October at 11pm on Paramount Network.
4. Interview With The Vampire
Sunday 27 October, 9pm, Paramount Network/HD (CH 188/187)
Brad Pitt and Tom Cruise as vampires? Now that's a story you can sink your teeth into! In this adaptation of Anne Rice's acclaimed novel, Lord Louis de Pointe du Lac (Pitt) – the last living member of his family – has become disillusioned with eternal life. Lestat de Lioncourt (Cruise) attempts to change his mind and also introduces a newly turned vampire recruit (Kirsten Dunst) into their dysfunctional "family" unit.
5. mother!
Monday 28 October, 10.45pm, Film4/HD (CH 428/429)
Film4 starts its annual FilmFear season with this ambitious, explosive, paranoid, biblical fever dream of a film. Starring Jennifer Lawrence as Veronica and Javier Bardem as her poet husband, it'll have you puzzling over what you just watched and what it all means for days afterwards. Written and directed by Black Swan's Darren Aronofsky, it's two hours of unbridled terror, even for the most seasoned of horror aficionados.
6. February
Wednesday 30 October, 12.15am, Film4/HD (CH 428/429)
Also known as The Blackcoat's Daughter, February is written and directed by Oz Perkins, the son of Anthony Perkins (Norman Bates in Psycho). Katherine (Kiernan Shipka, Chilling Adventures Of Sabrina) and Rose (Lucy Boynton, Bohemian Rhapsody) attend a Catholic school in New York and are waiting to be picked up by their parents ahead of a week-long break. Meanwhile, Joan (Emma Roberts), a psychiatric institution escapee, is offered a ride by Rose's parents…
7. 47 Metres Down
Thursday 31 October, 9pm, Film4/HD (CH 428/429)
Off the back of the success of Jaws, a slew of killer shark movies surfaced. And it's clearly a winning formula, as this 2017 film proves. Sisters Lisa (Mandy Moore) and Kate (Claire Holt) are busy enjoying themselves on holiday in Mexico. One of the activities on their agenda is a shark cage dive, but when the cage suddenly descends 47 metres, they're trapped, with nothing but a group of great white sharks for company. A clever twist elevates this from being "just another shark movie".
8. Scream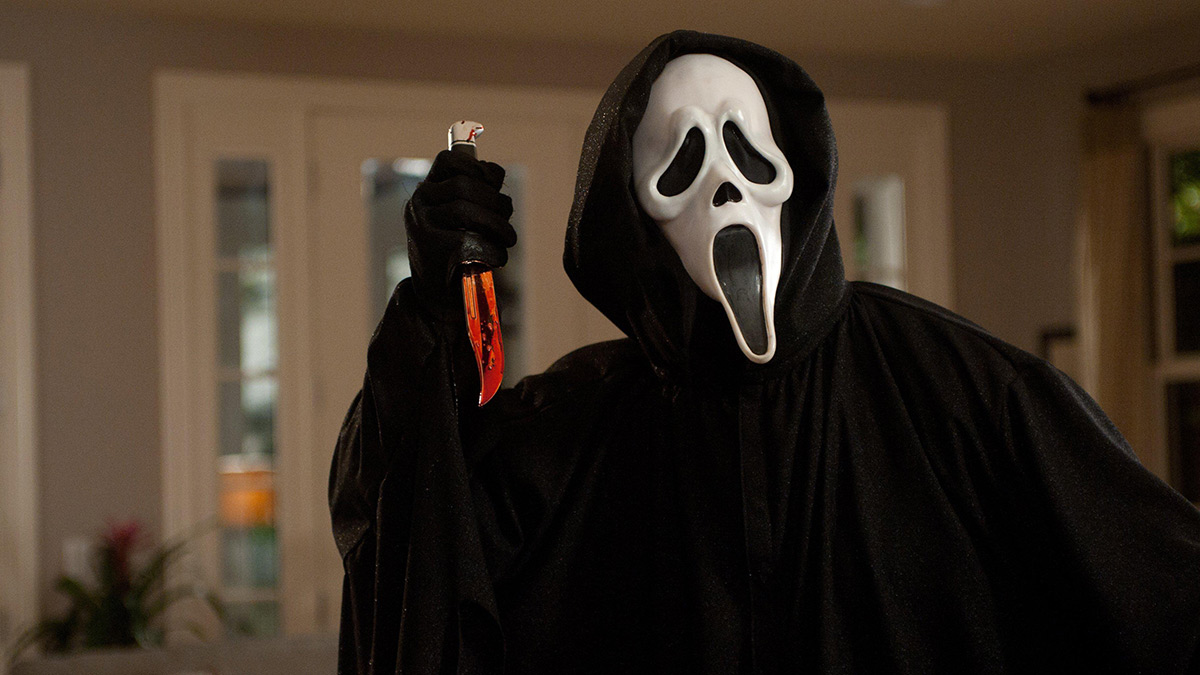 Thursday 31 October, 10pm, Dave (CH 127)
With sulky teens and references to heavyweight horror films like Halloween, Scream reinvented the slasher genre for modern audiences, and is also at least partly responsible for why Millennials hate talking on the phone. Self-aware, yet suspenseful and spooky, it's backed by a star-studded cast, including Neve Campbell, Drew Barrymore, David Arquette, Courteney Cox and Liev Schreiber.
9. Stephen King's It (1990)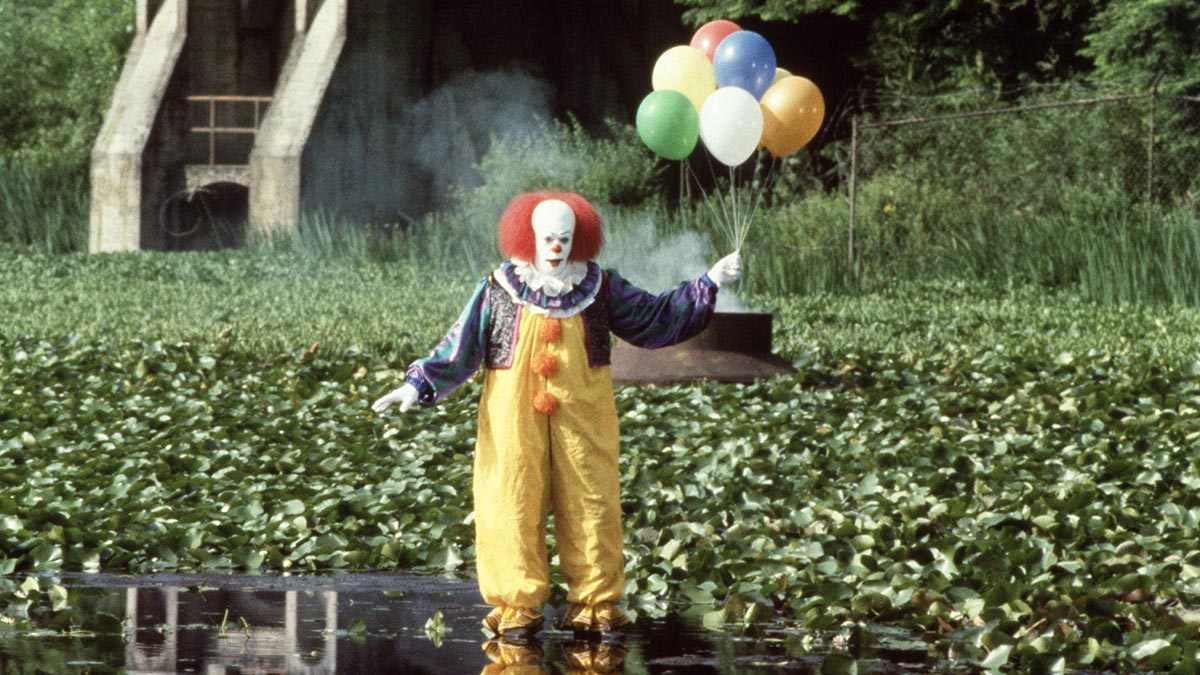 Thursday 31 October, part 1 at 9pm + part 2 at 10.55pm, Sony Movies (CH 425)
Andrés Muschietti's big-screen renditions of It have been huge hits, but it's not the first time Pennywise has danced his way onto our screens. That honour belongs to this two-part TV movie, which stars the legendary Tim Curry as the sharp-toothed clown. This watch-through-your-hands adaptation of King's classic coming-of-age tale will have you popping every balloon that dares to float your way.
10. Night Of The Living Dead (1968)
Find it in Catch Up > Channels > BBC iPlayer
George A Romero's zombie horror still has the power to scare the bejesus out of people more than 50 years after it first terrified audiences. Whether you see it as a commentary on Cold War paranoia, a critique of consumerist culture or a straight-up horror classic is your call. Just make sure you watch it with the lights on.
Searching for more scares?
If you're feeling really, really brave, why not check out our round-up of the 10 spooky mobile games you need to take your Halloween to the next level? Enjoy (if that's the right word), but don't say we didn't warn you…
TV channels: Channels, content and features available depend on your chosen package. Channel line-ups and content are subject to change at any time and to regional variations.
HD: HD TV set, V HD Box, TiVo box or Virgin TV V6 connected with HDMI cables required for HD channels. Number of inclusive HD channels depends on package.
Catch Up TV: Catch Up TV content available for up to 7 days or up to 30 days after broadcast, depending on content.