Skip to main content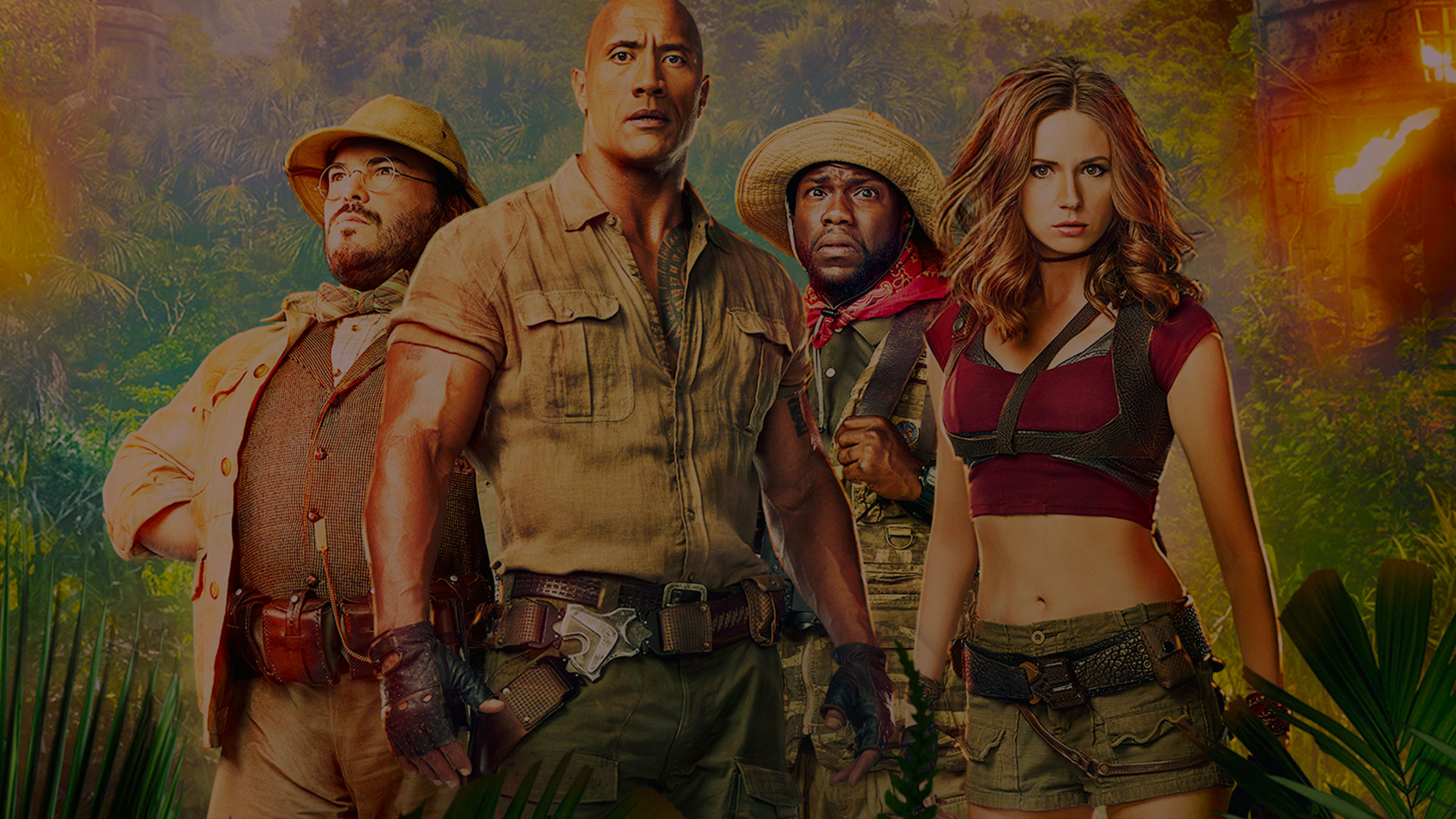 It's the smash-hit blockbuster that managed to capture the original's spirit – and avoid spoiling fond memories
Buy Jumanji: Welcome To The Jungle on the Virgin Media Store now or rent on Virgin Movies from Monday 30 April. Cert 12
When it comes to beloved 90s movies, they don't come much more iconic, rewatchable or downright entertaining than Jumanji. From Robin Williams being his best self (hilarious, joyous, heart-warming) to child actor leads you actually rooted for and a story that brings huge fun at every turn, Jumanji is that rare film that's as brilliant to watch now as it was when it was first released. (And you can buy it for £5.99 on the Virgin Media Store until 22 April.)
So when it was announced that there would be a sequel 22 years later, the people's eyebrows were collectively raised, and expectations were not exactly what you'd call high.
Even the initial trailer drew scepticism, with a story that finds four detention-bound teenagers sucked into a video game (What? No board game?? How very dare they?!) and compelled to embody adventurous avatars with a magical mission to complete.
Watch the trailer...
Yet remarkably, Jumanji: Welcome To The Jungle surpassed expectations in almost every way, with a host of surprising, exhilarating and just plain fun curveballs that mean it's a modern treasure for both young and old. Here's how they made it so good…
1. Don't call it a reboot
After some whiffy cinematic duds, the dreaded R-word can cause a nostalgia-tinged shiver at its mere mention. So when "Jumanji 2017" was announced, many feared it'd be a cash-grabbing reboot/reinvention/regurgitation (or any similar word the movie business uses to mean "remake" without saying it) that would tarnish the memory of the original.
But Welcome To The Jungle smartly sidesteps déjà vu by acting as an extension of the first film's world, with a plot that stands independently but exists in the same universe and has enough fan-service nods to please Jumanj-anados.
2. Dwayne Johnson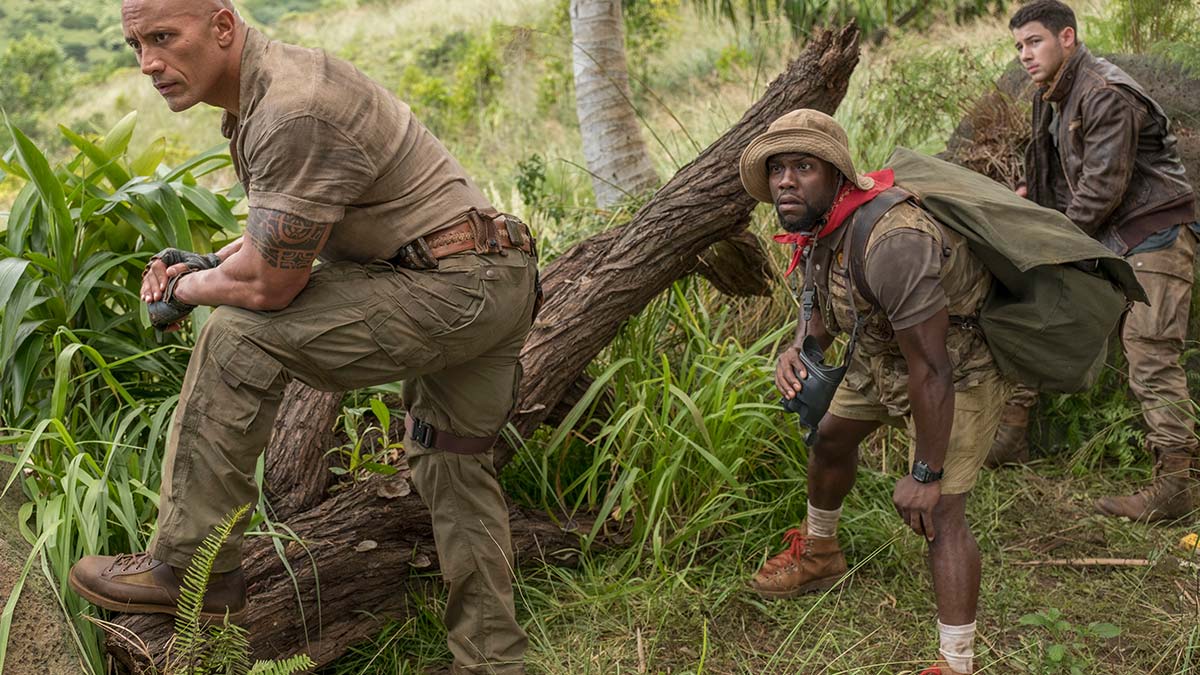 It's a fact that any film can be made better by the addition of Dwayne "The Rock" Johnson – check out our Let's Rock collection of movies if you need proof. In this film, everyone's favourite enormo-man properly steals the show here in a role that allows him to employ his most charismatic, Rock-ish qualities (check out the "People's Eyebrow" during his entrance scene), while also showing a vulnerable side that we rarely see from him.
Speaking of which…
3. It has characters you actually care about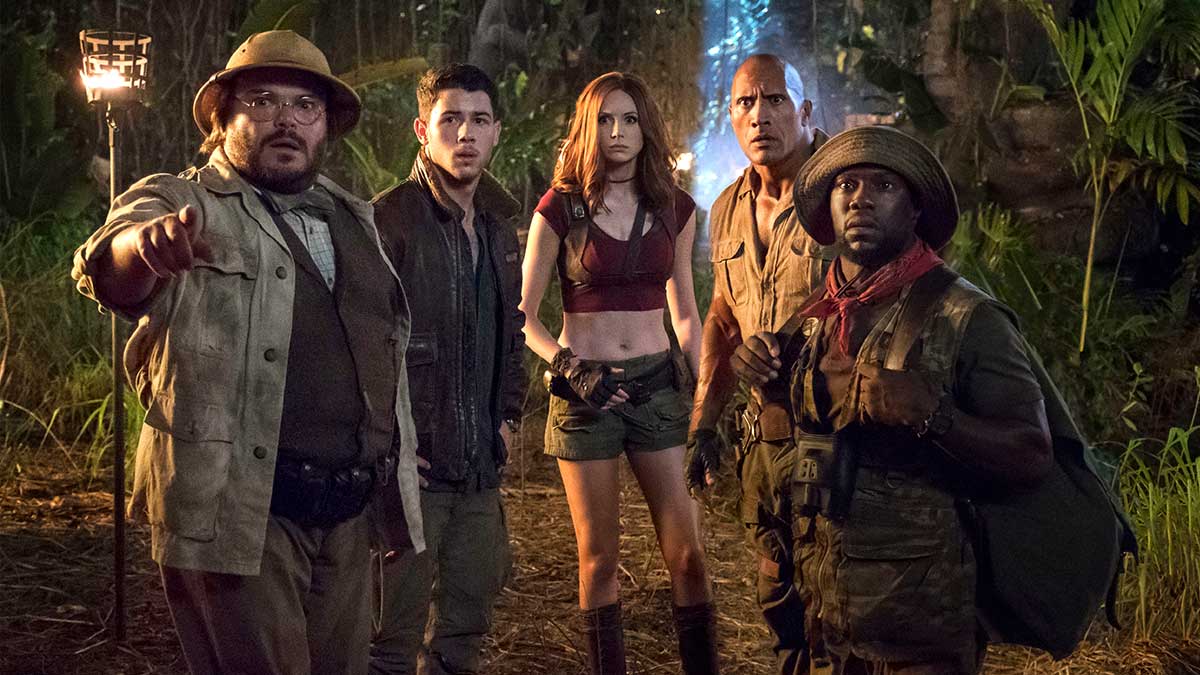 You could never replace Robin Williams and, smartly, Welcome To The Jungle doesn't try to. Instead, it focuses on four markedly different characters who are forced to work together, confronting their own insecurities along the way.
While the foursome have minimal screen time as their teen selves, their introduction firmly establishes them as people with their own baggage, meaning their reinvention as stereotype-subverting avatars is a revelation for both their characters and the audience.
Seeing The Rock act like a nerdy wimp and Jack Black embody a self-centred teenage girl is delightful; watching their on-screen characters embrace who they truly are, even more so.
4. It boasts proper adventure and action
The original Jumanji sucked you in thanks to the classic adventure at its core, and Welcome To The Jungle follows suit, delivering all the action-tastic goods you could ask for.
A hunt for a sacred jewel, some ancient map reading, and a bad guy (Boardwalk Empire's Bobby Cannavale) who can control every animal in the jungle, are all present and correct, while the brilliantly OTT action ensures every plot beat is as entertaining as they come.
You want Karen Gillan Street Fighter-kicking motocross bikers wielding rocket launchers? You want The Rock hurling an explosive boomerang? You want hippos that can attack at any moment? You got it.
5. It's genuinely fun for all the family
Teenagers and young 'uns will enjoy the action, the video game references and The Rock. Adults will enjoy the more subtle humour, the cheeky gags (Jack Black learning how to pee for the first time, anyone?), the nostalgia and The Rock.
Did we mention The Rock?
Buy Jumanji: Welcome To The Jungle on the Virgin Media Store now or rent on Virgin Movies from Monday 30 April. Cert 12
Not heard about the Virgin Media Store?
It's the place where you can buy hundreds of ace films and TV Box Sets. Want to know more about how to order these top movies and series? Then read our full story here.
How to use it
First, set up your account quickly and easily at virginmediastore.com. Once that's done, if you have a Virgin TV box you can buy and watch hundreds of films and TV Box Sets via the Virgin Media Store app on your box. Alternatively, if you're not a Virgin TV customer, you can buy and watch via the Virgin Media Store website and do everything through that. Simple!
Movies On Demand: Virgin Movies On Demand movies are pay by title. Once purchased, all chargeable On Demand content must be viewed within 48 hours.
Virgin Media Store: Separate terms and conditions apply to the Virgin Media Store service. DVD included for movie purchases only. Purchases must be made on the website or set top box. Compatible device & browser required. Max 5 registered devices. Max 2 devices can stream content simultaneously. Stream and download in UK only.