Skip to main content
If it's an awesome, action-packed, animated adventure you're after – look no further…
How To Train Your Dragon: The Hidden World, available to buy on the Virgin Media Store. Cert PG
Rather than being the title of a self-help guide for Game Of Thrones fans eager to tame their own Drogon or Rhaegal, How To Train Your Dragon is in fact a much-loved animated series that's taken the world by storm. You'll no doubt already have had your socks blown clean into the next room by the sheer spectacle of the previous two oh-so adventurous flicks. And well, they couldn't just stop at two, could they.
Dragon whisperer Hiccup reunites with his dragon, Toothless the Night Fury, once more in the third and final chapter, How To Train Your Dragon: The Hidden World, now available to buy on the Virgin Media Store. When Hiccup learns that Toothless isn't the only Night Fury, the pair must seek out "The Hidden World" – a secret Dragon Utopia – before a tyrant named Grimmel finds it first.

For fans of the series, The Hidden World will make for a satisfying conclusion to the Hiccup and Toothless story. And alongside the laughs, tears and epic battles, you'll recognise a few familiar voices, including America Ferrera, Cate Blanchett, Gerard Butler, Jonah Hill and, a man who has a bit of a familiarity with dragons and such, Kit Harington.
Anyway, let's not drag-on (sorry!). With all three entries in the How To Train Your Dragon trilogy available on the Virgin Media Store, plus a collection of four cracking shorts, here's our round-up of some of the best bits from this fantastic franchise.
*WARNING: CONTAINS SPOILERS*
That first flight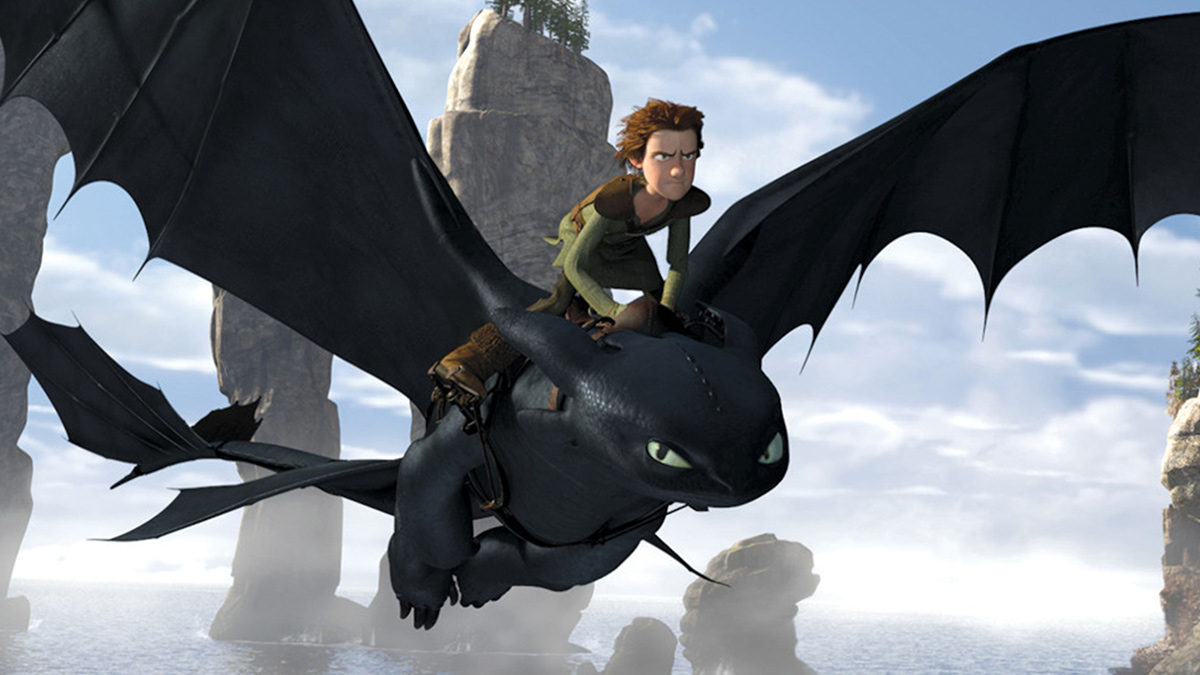 Remember, in the first film, dragons were the enemy; vicious beasts to be fought. But following a chance encounter between human protagonist Hiccup and the dragon Toothless, the pair develop a strong bond. After a first attempt at flying goes wrong, the duo learn how they need to be in sync – rider and dragon – in order to really soar across the skies. It's a beautiful sequence, and up there with the very best that animation has to offer.
Family reunion
In the sequel, the How To Train Your Dragon world and family is expanded further (literally!), and includes a heartfelt reunion with between Hiccup and his mother (voiced by Cate Blanchett), who was believed to be dead. Instead, she has been living with, and training, dragons – just like her son. It was one of the series' highlights, and delivered an almighty dose of feels.
The power of friendship
Night Furies are supposed to be dangerous dragons – but we'd never seen the dark side of the adorable Toothless… until How To Train Your Dragon 2. With Toothless hypnotised, we see the powerful beast the Berkians were once so scared of – with fatal consequences. Thankfully, in a moving moment, Toothless reverts back to normal when he recognises his best pal.
Love at first flight?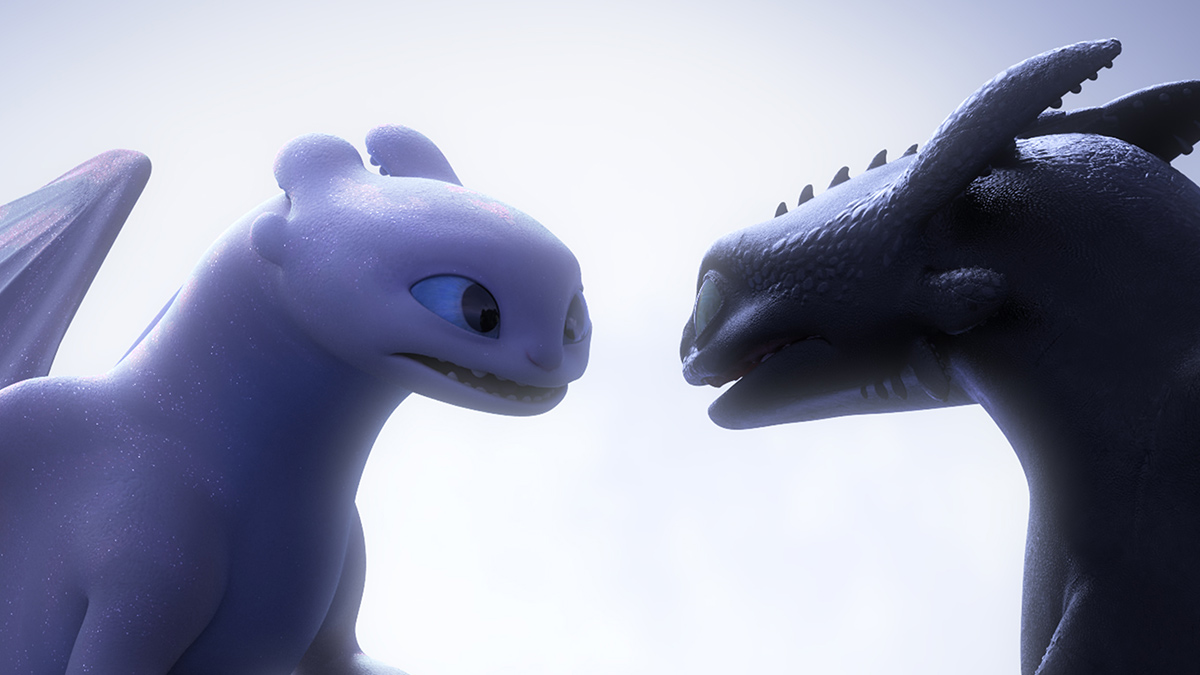 If you haven't seen How To Train Your Dragon: The Hidden World, we want to tread very lightly to avoid spoilers. But in a twist too cute not to shout about, Toothless discovers that he is not the last of his kind upon metting the White Fury (dubbed a "Light Fury" by Astrid). If you thought that Hiccup and Astrid were #CoupleGoals, think again.
The truth is revealed
In the brilliant original, we learn the reason dragons have been attacking the island of Berk – they live in fear of a giant dragon named the Red Death, which eats smaller dragons unless they bring it food. Toothless and Hiccup destroy the Red Death in an epic fight, which costs Hiccup part of his leg. With Toothless having lost half of his tail fin earlier in the film, the two both need prosthetics – but not as much as they need each other!
Not heard about the Virgin Media Store?
It's the place where you can buy the latest and greatest movies and TV Box Sets, yours to watch again and again, at home or on the go. Sign up now at virginmediastore.com, choose from hundreds of films and TV Box Sets and start watching instantly.
Enjoy your purchases on your Virgin TV Box (TiVo®/V6), online, or on your registered iOS and Android devices with the Virgin Media Store app.
Show me the latest releases on the Virgin Media Store.
Virgin Media Store: Separate terms and conditions apply to the Virgin Media Store service. DVD included for movie purchases only. Purchases must be made on the website or set top box. Virgin TV subscription and our latest Virgin TV V6 box required to buy and watch via set top box – Store is not available on other boxes. Compatible device & browser required. Max 5 registered devices. Max 2 devices can stream content simultaneously. Stream and download in UK only (or while temporarily in the EU).