Skip to main content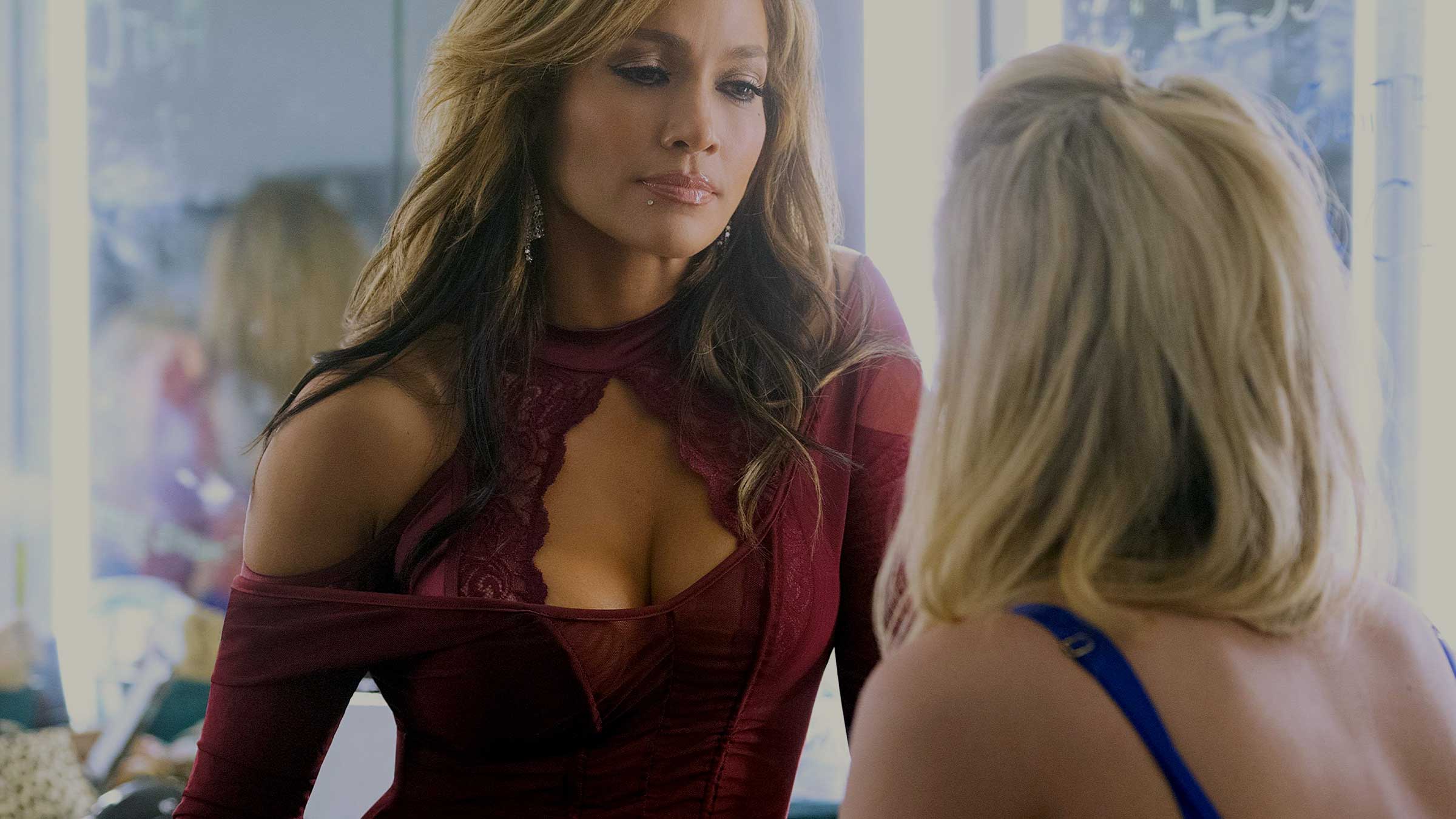 What do you get if you take a killer cast of women and add a sprinkling of saucy criminality?
Hustlers, available to buy on the Virgin Media Store from Monday 6 January and rent on Virgin Movies from Monday 20 January. Cert 15
It's not a trick question. You simply get the hit movie Hustlers. Released to critical acclaim last year and loved by fans who saw it in cinemas, the film tells the story of a group of strippers fed up with being undervalued and underpaid…
Full of attitude, awesome characters and a feel-good factor not obvious from the outset, Hustlers follows the gang as they plot to get back at those they deem to have wronged them.
Clue: the secret ingredient is crime. It's naughty but nice and really helps highlight a section of American society which is usually very underrepresented.

Need more convincing to hit the Virgin Media Store and get your hustle on? Here are the eight reasons why you need to watch Hustlers right now:
1. It's all about girl power
Unsurprisingly for a film that centres on a group of female strippers getting what they're owed, Hustlers is feminist through and through. Meeting the crew, who all work at strip club Moves, it's clear they're a capable bunch, and proven by their big payback plan.

But even before that, the film celebrates the power of female solidarity in the way the strippers, both old and new, bond together and find fun in their job, despite their questionable clientele. Ultimately, underneath its frenetic pace and humour, the film acts as a case study on the capability of women to survive and thrive together when all odds are against them.

2. The cast is incredible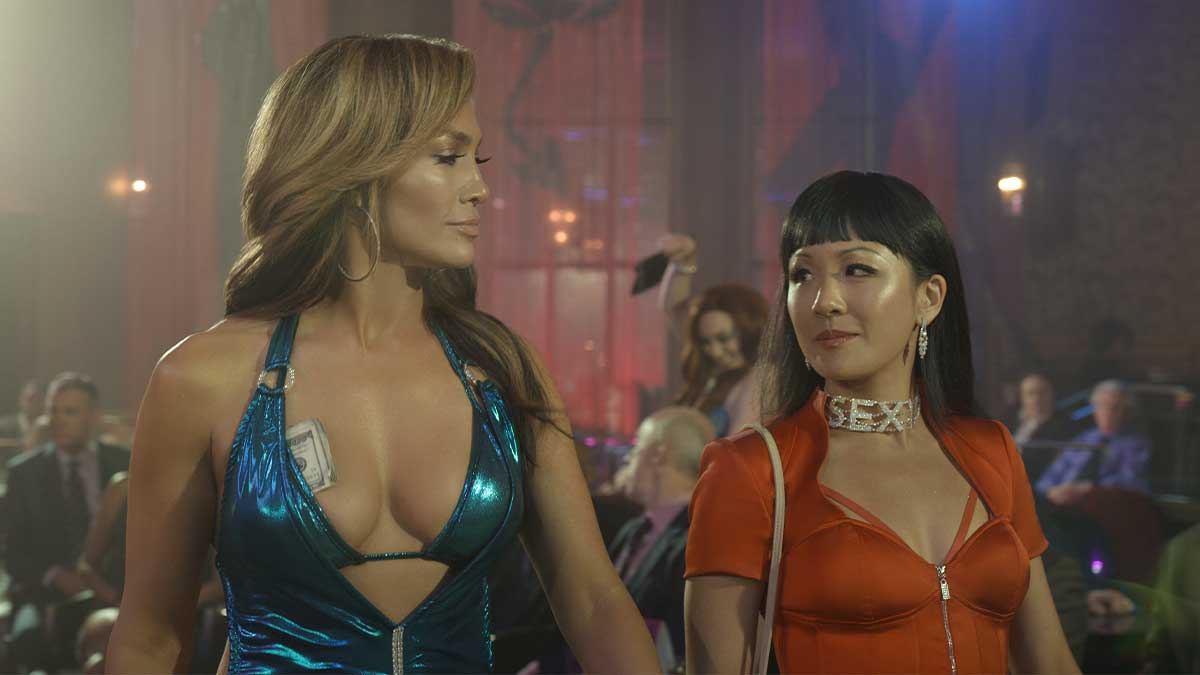 Firstly, this film is all about Jennifer Lopez's performance, whose role as veteran stripper Ramona sees her befriend the film's narrator and main character Destiny (Constance Wu). Both women are revelations in their roles. Destiny dreams of being a dancer, mainly to support her grandmother. J-Lo defies time and the laws of physics to pole dance like a pro.

But she also acts as a brave lioness of a lady; protective and powerful but also nurturing of her new cub Destiny. The relationship between the two is the heartbeat of the plot. Making up the rest of the crew is Anabelle (Lili Reinhart) and Mercedes (Keke Palmer) both of whom give each girl a believable tough edge and quick wit.
3. No, seriously…
But that's not all. The supporting cast is just as stacked, featuring actual stripper-turned-rapper Cardi B and artist Lizzo as strippers Diamond and Liz. It even has the normally stoic Julia Stiles breaking a smile as journalist Elizabeth. Not only that, look out for a great cameo from RnB legend Usher, who visits Moves as himself, while his song 'Love In This Club' plays. A true piece of meta movie magic. Talking of songs…
4. The soundtrack is also on point
Hustlers is set before the 2007-8 financial crisis, meaning the movie's soundtrack ranges from late-nineties RnB to mid-noughties pop, and every song is placed with surgical precision.

It's not just that the soundtrack is essential to match the visual style of the film, with sparkles, low lights and neon awash across every scene. The film was treated like a musical, with song choices written into the script to add to the narrative, expand on events or drive them forward.
5. As are the costumes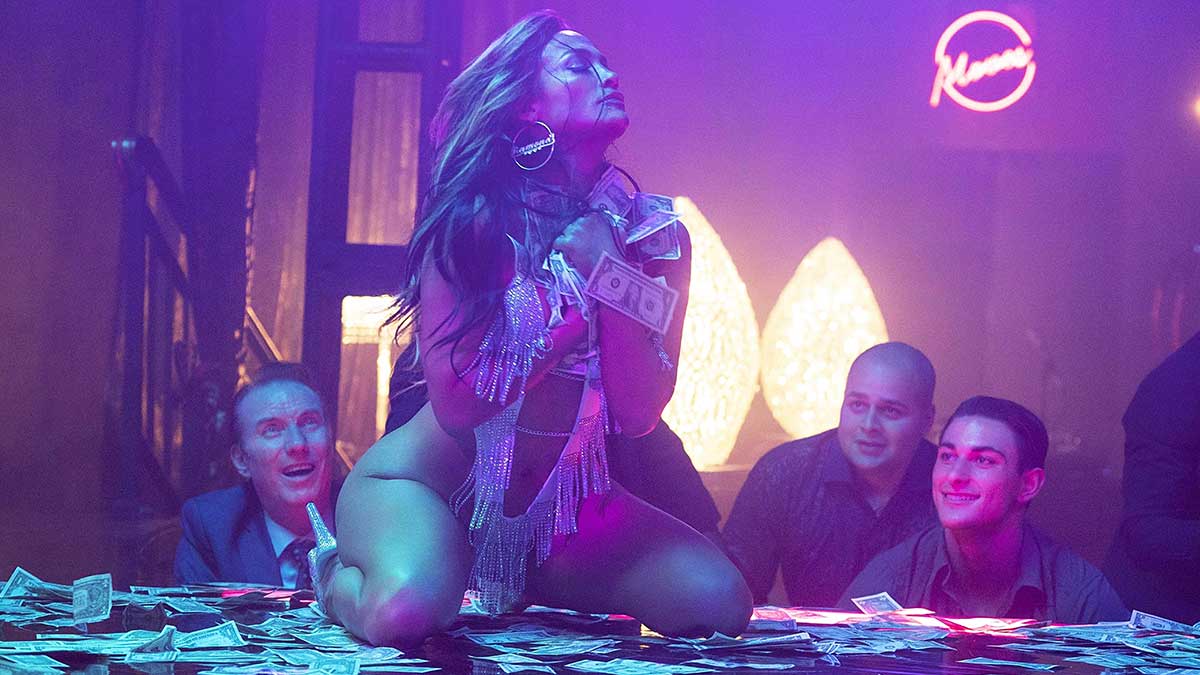 Its early-noughties setting is also played out in the wardrobes of the characters, including that cameo from Usher, who actually styled himself for the movie, using his old stage clothes, complete with tiny hat and massive chain!

Elsewhere, we get a lot of lace, feathers and brightly coloured, barely-there clothing. And that's just the stripper characters' off-stage clothes. Costume designer Mitchell Travers took inspiration from period pics of Ashlee Simpson, Miley Cyrus and Tila Tequila to get the look really right.
6. It's funny because it's true
The screenplay is based on viral magazine article "The Hustlers At Scores: The Ex-Strippers Who Stole From (Mostly) Rich Men And Gave To, Well, Themselves" that appeared in New York magazine in 2015. Written by journalist Jessica Pressler, it tells the true story of the real 'Ramona', ex-stripper Samantha Barbash who eventually pleaded guilty to conspiracy, assault and grand larceny to avoid jail.
7. It's a career-defining feat for the writer-director
Lorene Scafaria really came into her own making Hustlers. Not only does she lend a much-needed female perspective to the world of adult entertainment, but she does it with humour and humility. The movie manages to address a lot of other issues too, such as capitalistic greed, childhood trauma and racial oppression still rife in America.

The woman behind indie movies like Nick and Norah's Infinite Playlist and Seeking A Friend For The End Of The World managed to shoot the whole thing in under a month. The film has since been named as one of Time Magazine's films of 2019 and is an Oscar favourite…
8. And finally, it's the right film for right now
The story of strong women who get their own back on a society rigged against them is a much-needed female empowerment parable for now. But more than that, Hustlers also highlights the unfair and ugly consequences of unchecked capitalism, whether for the central characters or the country at large, with the recession a constant presence in the plot.
Not heard about the Virgin Media Store?
It's the place where you can buy the latest and greatest movies and TV Box Sets, yours to watch again and again, at home or on the go. Sign up now at virginmediastore.com, choose from hundreds of films and TV Box Sets and start watching instantly.
Enjoy your purchases on your Virgin TV Box (TiVo®/V6). Go to On Demand > Movies. Or you can access online and on your registered iOS and Android devices with the Virgin Media Store app.
Show me the latest releases on the Virgin Media Store.
You can also rent the latest films on Virgin Movies.
Go to On Demand > Movies. Search for a title, or browse by categories such as Out This Week, Top Rentals or Box Office Hits. Once you've found the movie you want to rent, select Watch now to start watching instantly. Then, sit back and enjoy! You'll have up to 48 hours to finish watching your film.
Virgin Media Store: Separate terms and conditions apply to the Virgin Media Store service. Purchases must be made on the website or set top box. Virgin TV subscription and our latest Virgin TV V6 box required to buy and watch via set top box – Store is not available on other boxes. Compatible device & browser required. Max 5 registered devices. Max 2 devices can stream content simultaneously. Stream and download in UK only (or while temporarily in the EU).
Movies On Demand: Virgin Movies On Demand movies are pay by title. Once rented, content available for 48 hours.