Skip to main content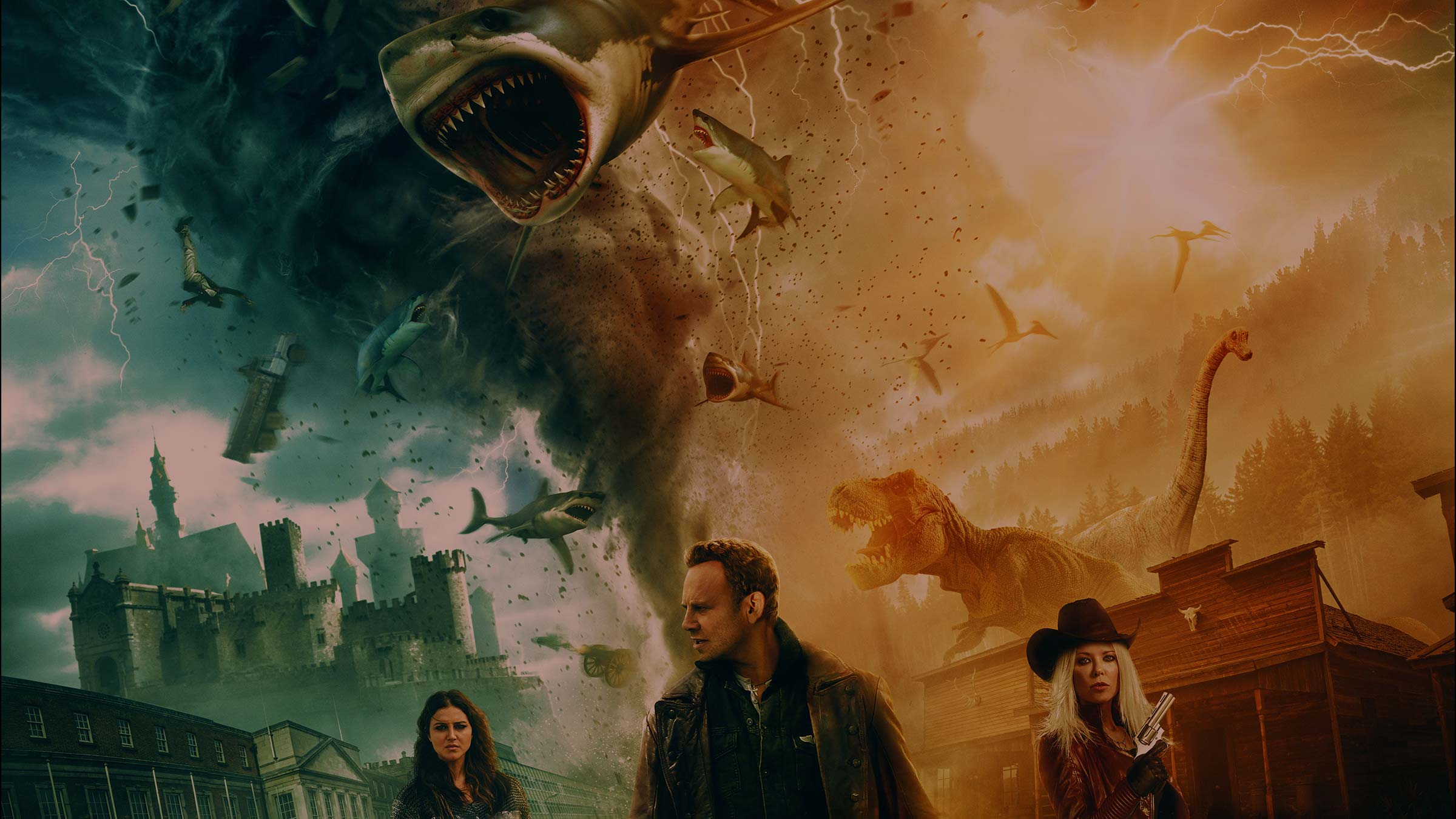 When Sharknado first landed on our screens, we scoffed and we laughed…
The Last Sharknado: It's About Time, Monday 20 August, 10pm, SYFY/HD (CH 135/165). Also available for 30 days in Catch Up > Channels > SYFY
... but then, with what was possibly the most preposterous movie premise ever invented, the film became a cult classic. In a tidal wave of awesomeness, a shoal of sequels followed (sorry). Now, the time for the end has come. The series' last instalment, The Last Sharknado: It's About Time, swims onto screens on Monday 20 August.
As you'd expect, this sixth movie takes things yet another step further into the bizarre. Now our heroes will be battling sharks through time. Our fin-fighting crew are given the chance to travel through the fourth dimension to prevent the horrors of Sharknado 5: Global Swarming from ever taking place. With Nazis, Noah's Ark and dinosaurs on the bill, we know that we're going to be in for one heck of a ride. Plus, series stars Ian Ziering (Beverly Hills, 90210) and Tara Reid (American Pie) are back as husband and wife Fin and April Shepard, along with director Anthony C Ferrante.

To honour the end of a franchise that has bitten into our hearts and souls (and our willingness to go swimming, ever), we spoke to star Ian Ziering to find out the secrets to its success. How it's "en-jawed," you might say. Spoiler alert: He doesn't really know.
"What makes it so successful is still a mystery," he says. "These motion picture studios spend hundreds of millions of dollars hoping to create this kind of excitement, and fail all the time. What was it about our movie that made it internationally successful and have global appeal?"

Hey, we're meant to be asking YOU the questions, matey. So instead, we sat down with Ziering and had a thoughtnado…
10 reasons to sink your teeth into...

So is it really the end? Well, there are rumours of a Sharknado stage show. Yes, really. Will Ziering be involved? "I think any time there's a sharknado, Fin Shephard's phone is going to ring. So time will tell." We've got time for that.

Channels, content and features available depend on your chosen package.
TV channels: Channel line-ups are subject to change and regional variations. TV packs currently exclude some teletext services.
HD: HD TV required to view HD channels. Number of inclusive HD channels depends on package.
Interviews: Any opinions expressed in interviews are those of the interview subject and not those of Virgin Media.