Skip to main content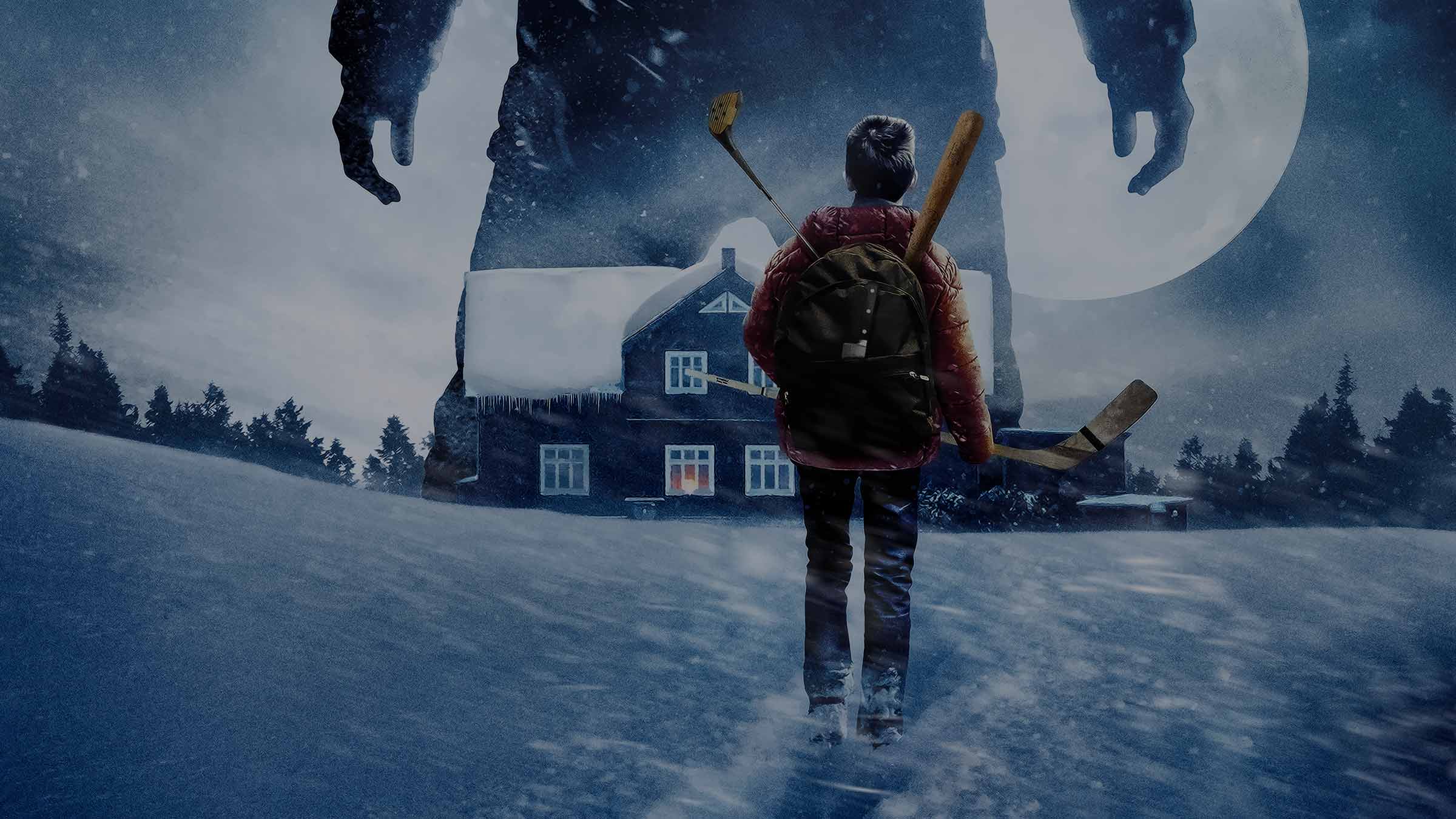 Get ready for all thriller, no filler!
Available in Sky Cinema on demand. Also available in HD
If you thought Sky Cinema was just for blockbusters, you'd be mistaken – it's also home to some instant indie hits. If you fancy something a bit off the beaten track for your next movie night, come right this way. Find your new favourite this upcoming week, with a new offering every evening – all of them promising to earn you major cool points with your friends.
Aside from all the big hitters that everyone is talking about, stand out from the crowd with these quirky horrors and thrillers, with not a cheap jump scare in sight! OK, maybe a few, but that's why we love the genre in the first place, right? Check out our handy-dandy round-up below.
Unfriended: Dark Web, available from Saturday 27 April in Sky Cinema on demand. Cert 15. Also available in HD.
In this sequel to Unfriended, a group of friends start an online video chat. One of them dials in from the new laptop he discovered at a lost and found. It contains disturbing video footage of people in distressing situations and it's not long before the real owner logs on anonymously telling them they will all die if they disconnect or call the police. Each friend becomes the victim of something sinister, while the rest are slaves to their screens, unable to help but unable to look away. This is a horror movie for the times, that will make you want to unplug forever.

Death Race: Beyond Anarchy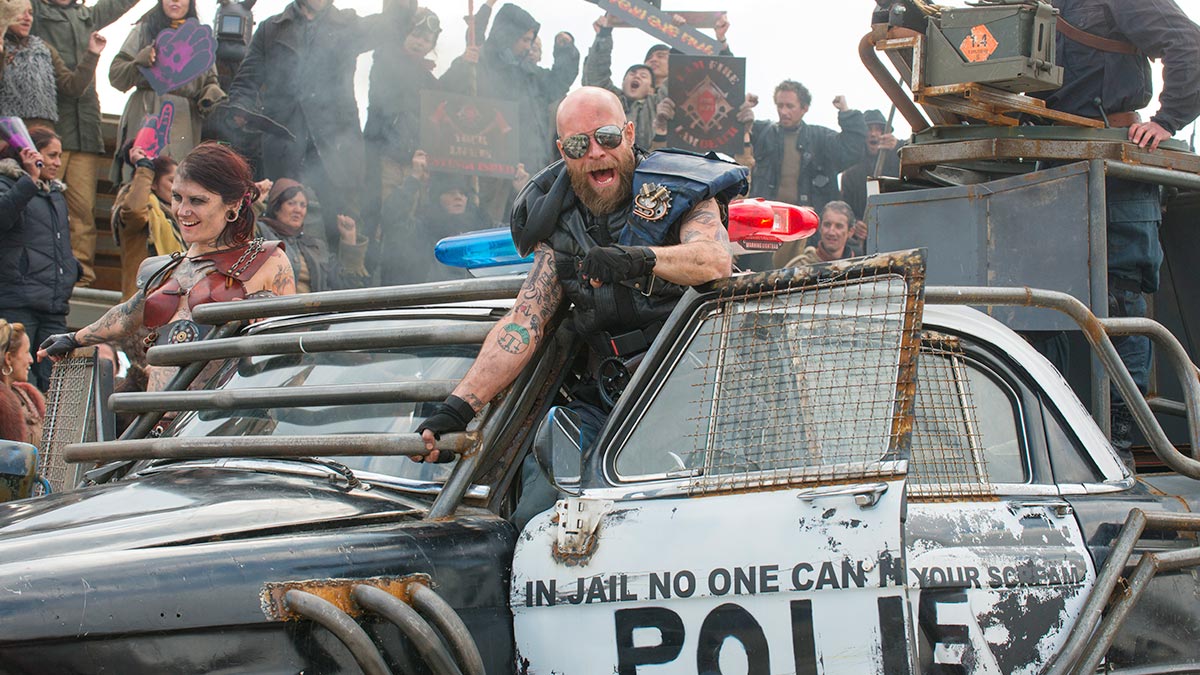 Death Race: Beyond Anarchy, available from Sunday 28 April in Sky Cinema on demand. Cert 18. Also available in HD.
Snakes, creepy masks and big, big explosions – Death Race: Beyond Anarchy has it all, including the return of Danny Trejo as badass bookie Goldberg. Frankenstein, an infamous driver from the illegal and dangerous Death Race, is locked up in a maximum-security prison. Black Ops specialist Connor Gibson (Zach McGowan, Black Sails) makes it his mission to enter the race and take on Frankenstein to knock him out once and for all. Cure your need for speed in this free-for-all battle of burning rubber.

Knuckleball
Knuckleball, available from Monday 29 April in Sky Cinema on demand. Cert 15. Also available in HD.
If Home Alone was a horror movie, it would be Knuckleball. Twelve-year-old Henry (Luca Villacis) goes to stay with his grandfather on his snowy, secluded farm. Due to unforseen events, Henry is left alone and has to rely on odd neighbour Dixon (Munro Chambers). He's quickly given a good reason to use the baseball skills his grandfather taught him, as Dixon turns the comfort of home into a living hell. An entertaining, suspenseful cat-and-mouse chase. Let's play ball!

Trendy
Trendy, available from Tuesday 30 April in Sky Cinema on demand. Cert 15. Also available in HD.
For anyone who has been disillusioned with London, with its outrageous prices, cramped accommodation and unfriendly exchanges, this is the film for you. When Richard (Lachlan Nieboer) trades the countryside for city living, he finds it difficult to adjust, and starts spiralling. It's American Psycho, but in the East End. No one could really blame Richard for going a little mad in his new "trendy" surroundings, but he does go rather far off the deep end…

The Hidden Soldier
The Hidden Soldier, available from Wednesday 1 May in Sky Cinema on demand. Cert 15. Also available in HD.
After the Japanese bomb Pearl Harbour, US Air Force commander Jack (Emile Hirsch, Into The Wild) is forced to land in China, where he is scooped out of a tree by local widow Ying. She's played by Liu Yifei, who will star as Mulan in 2020's live-action reboot. Jack's leg is badly injured, so Ling helps nurse him back to health, but she's worried her daughter Nunu might alert the rest of the village to his presence. Although a lot of their words get lost in translation, they form a sweet bond that will you leave you feeling pretty OK about humanity after all.


The Party Crasher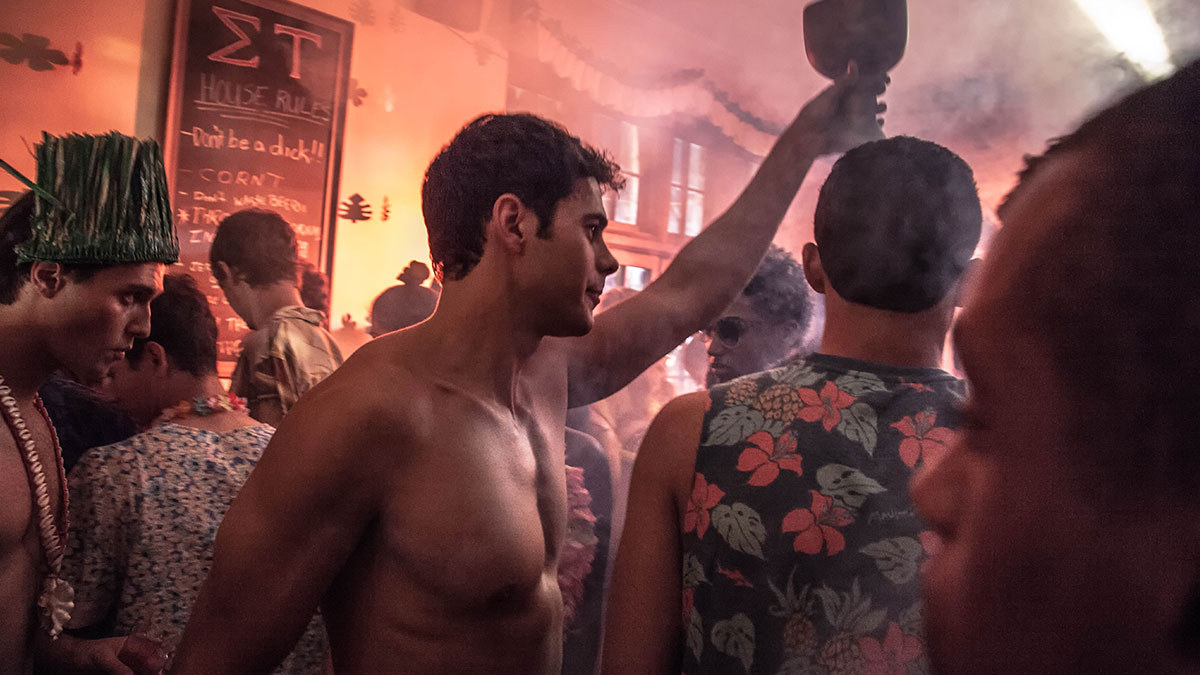 The Party Crasher, available from Thursday 2 May in Sky Cinema on demand. Cert 15. Also available in HD.
There's nothing like an evil being to ruin the party mood. Frat boys Grant (Cameron Moulène) and Tanner (Jayson Blair) decide to throw one of their notorious Hawaiian-themed luau parties at Sigma Tau house. But after they discover a hidden room in the basement, a malevolent force is unleashed on the revellers – who then have to party, quite literally, for their lives.
Find out what's on Sky Cinema
Get even more lights, cameras and action with our movie homepage, featuring all the daily premieres and more of the thousands of films available on demand on Sky Cinema.

Watch on the go
If you subscribe to Sky Cinema on Virgin TV, you can watch on the go with the Sky Cinema app on your mobile, laptop or tablet anywhere in the UK (or while temporarily in the EU) with a WiFi or broadband connection. Just download from the Apple app store, Google Play or the Amazon appstore and log into the app to start watching.
Upgrade to Sky Cinema now
Don't have Sky Cinema? You can find out about our Sky Cinema package and upgrade here.
TV channels: Channels, content and features available depend on your chosen package. Channel line-ups and content are subject to change at any time and to regional variations.
HD: HD TV set, V HD Box, TiVo box or Virgin TV V6 connected with HDMI cables required for HD channels. Number of inclusive HD channels depends on package.
Sky Cinema on demand: Sky Cinema subscription required
Sky Cinema HD: Sky Cinema Premiere +1 not available in HD.
Premium channels (add-ons): 30 days' notice required to remove premium channels/packs. Sky Cinema Premiere +1 not available in HD