Skip to main content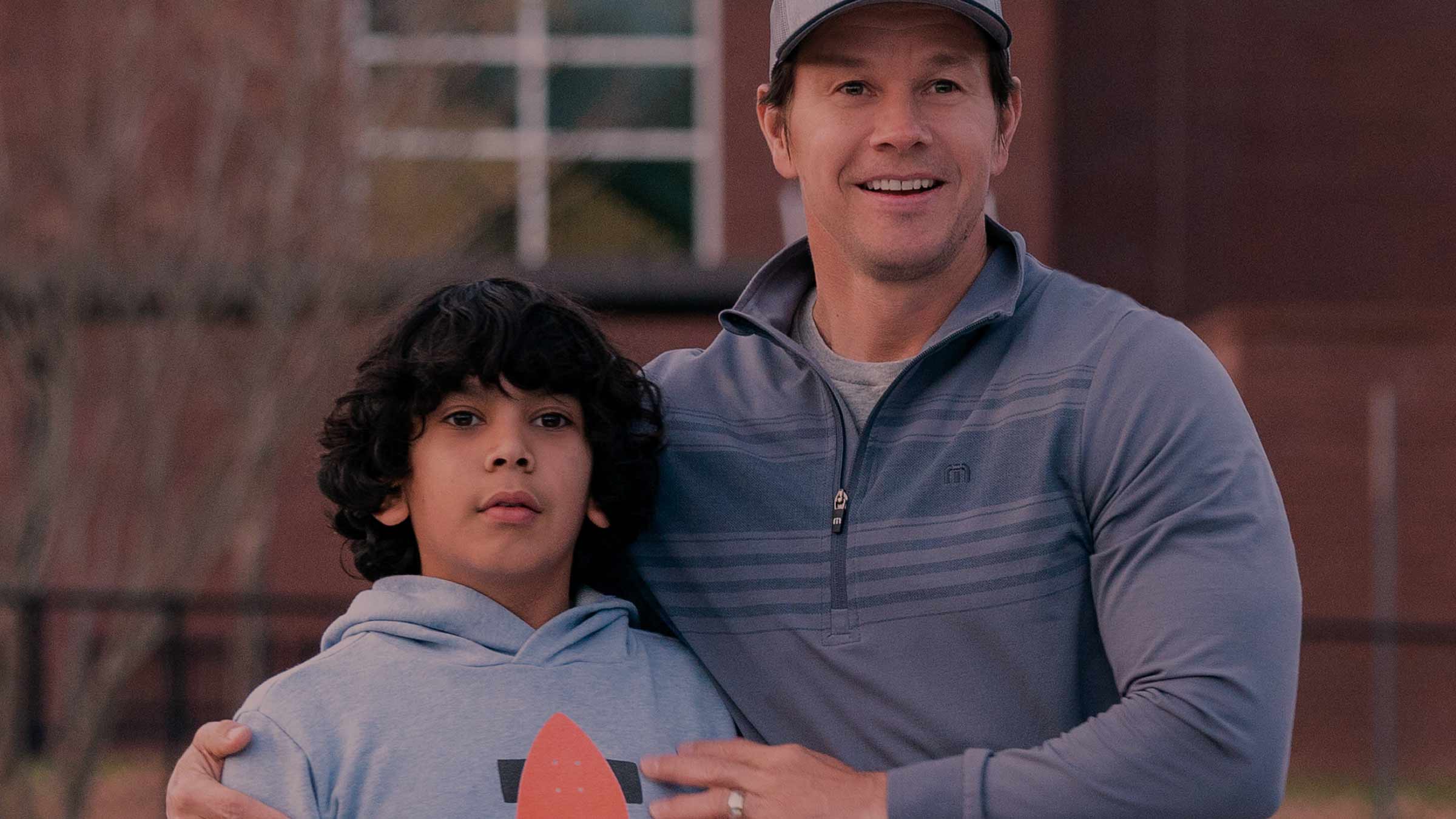 "All happy families are alike; each unhappy family is unhappy in its own way." – Leo Tolstoy, Anna Karenina
Instant Family, available to buy on the Virgin Media Store or rent on Virgin Movies. Cert 12
The title Instant Family conjures up images of instant noodles, the kind you survived on throughout university (or maybe still do today – no judgements). You simply add hot water and a flavour sachet, and in a matter of minutes your noodles are ready to eat.
In Instant Family, married couple Pete (Mark Wahlberg) and Ellie (Rose Byrne, Bridesmaids) are hoping a similar formula will lead to a ready-made family, but the ingredients that make up a family unit are infinitely more complex than those found in your average ready meal…

They enrol on a foster parenting course in a bid to prove they're ready to adopt, and take in three children: unruly teen Lizzy (Isabela Moner) and her younger siblings, the sensitive Juan (Gustavo Quiroz) and the difficult Lita (Julianna Gamiz). Property developer Pete greets the challenge positively: "This is what we do – we're fixer-uppers", he reassures Ellie.
It's a story director and co-writer Sean Anders (Daddy's Home) knows all too well, inspired by his own experiences adopting three children from the foster care system with his wife Beth.
In the film, Pete jokes that he and Ellie should adopt an older child to make it seem like they started their family earlier. According to Anders, this scene was based on a real-life conversation between himself and his wife: "One day I joked, "Why don't we just adopt a five-year-old and it will be like we got started five years ago?""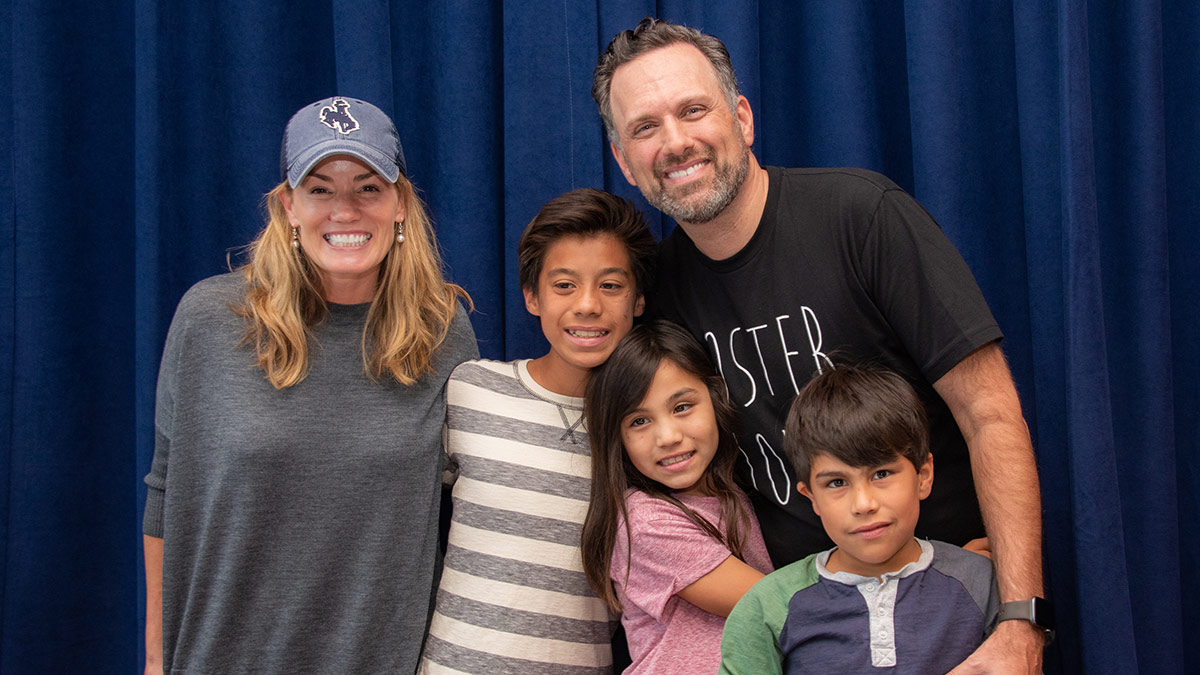 They fostered three siblings in 2012 who were aged six, three and 18 months, and adopted them a year later. "I wasn't worried. I thought, "Oh, I can do this. I'm going to be great at this." Then they showed up and it was like, "We've made a horrible, horrible mistake"," Anders explained. "The first few months were really rough. It was kind of like babysitting someone else's kids, but forever."
One of the growing pains Anders experienced is depicted onscreen, when Pete is playing basketball with Juan, and accidentally hits him in the face with the ball. The only minor difference being that it was a football in real life. Anders told Screen Rant, "You're there and you're just trying to play and be a good guy and meet the kids, and then, of course, I'm there for like 15 minutes and I've already hurt him! That was very real."
To give the film a strong sense of authenticity, the filmmakers sought feedback from people who had been fostered and adopted as teenagers. Outside of critical acclaim, social workers and adoptive families have praised Instant Family, but for Anders, the most important approval came from his children. "They sort of feel like, "Well we're just this boring family, why would there be a movie about us?" But then when they saw the movie I think they really understood, and it definitely took them back."
Clearly, the importance of family – in whatever form it takes – cannot be underestimated. Before you sit down to watch Instant Family (it's your call on whether you invite your family members around to watch, but we recommend it), check out some other films we think you'll enjoy, complete with wacky family dynamics, of course. Now, now, no fighting over the remote – we promise you'll love all of these equally.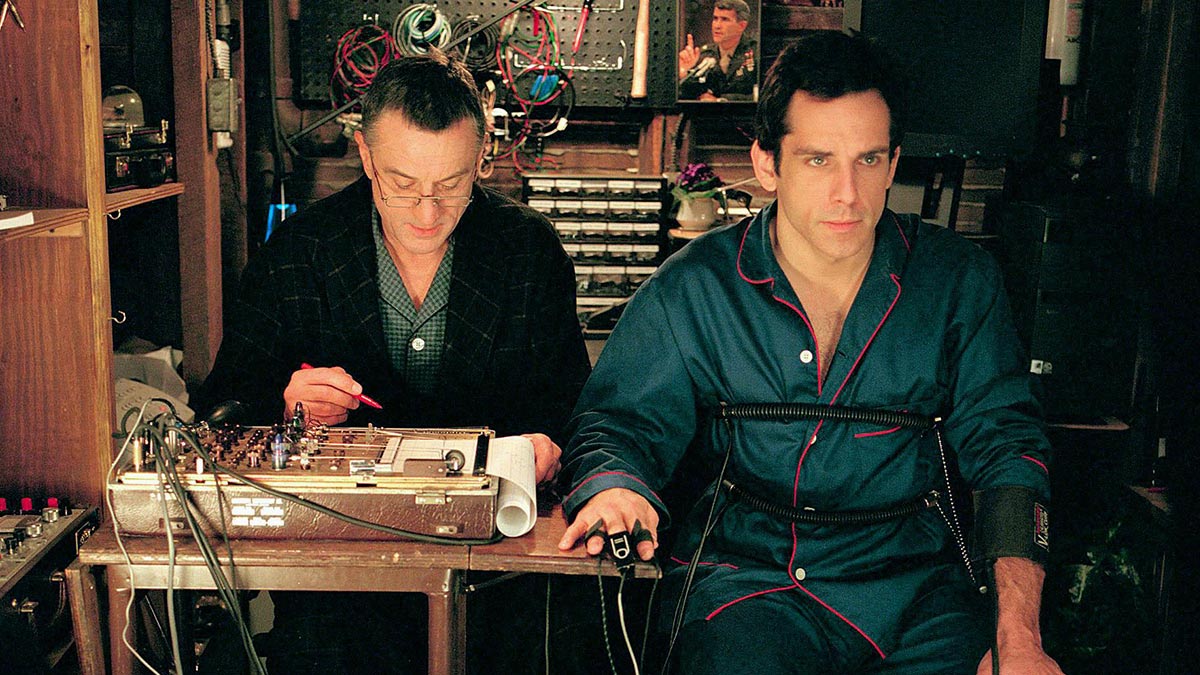 Meet The Parents, available to buy on the Virgin Media Store. Cert 12
When the main character of a movie has the name Gaylord "Greg" Focker (Ben Stiller), you know you're in for one heck of a wild ride. Greg's plan to propose to his girlfriend Pam (Teri Polo, The West Wing) is disrupted when they're made to spend the weekend with her parents Dina and Jack Byrnes (Blythe Danner and Robert De Niro) ahead of her sister's wedding.
Jack, an ex-CIA operative, takes an instant disliking to Greg, setting off a chain of events that'll make that time you met your own partner's parents seem like a walk in the park. Standing out among the many "I-want-to-crawl-into-a-hole" moments is when Greg opens a bottle of champagne, only for the cork to knock over an urn containing Pam's grandmother's ashes… which the Byrnes' cat promptly defecates on. Despite this, Greg and Pam somehow manage to keep it together. And, after all, your in-laws are supposed to be a bit out there, right?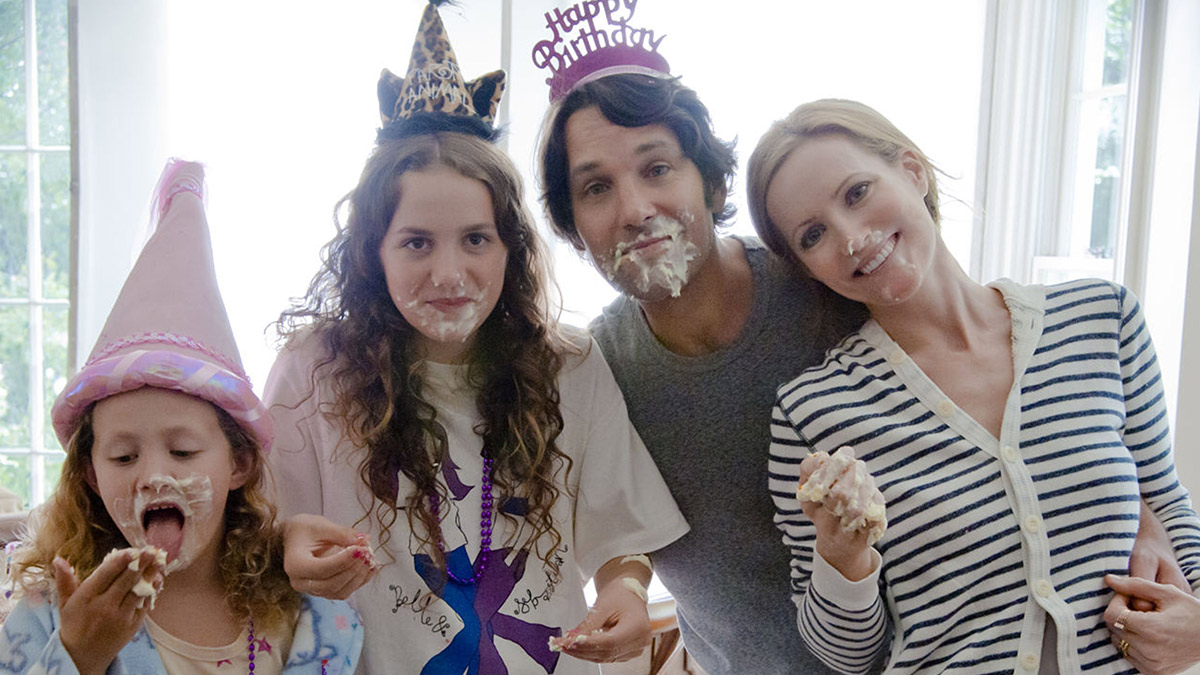 This Is 40, available to buy on the Virgin Media Store. Cert 15
The big 4-0 is nearing for Pete and Debbie, but they're not exactly approaching the milestone gracefully. In this film that's kind-of-but-not-really a sequel to Knocked Up, Pete (Paul Rudd, Ant-Man) and Debbie (Leslie Mann, Blockers) attempt to juggle parenthood, their careers and their own relationship, which has come to something of a standstill.
"Can we just have a small shred of mystery in our relationship?", says Debbie when Pete asks her to check whether everything seems A-OK in an area we'd rather not mention. Ahem. "I saw you have babies – payback time!" is his retort. There are far too many relatable scenarios to mention, made all the better by the fact that their two girls are played by Leslie Mann and director Judd Apatow's real-life daughters, Iris and Maude.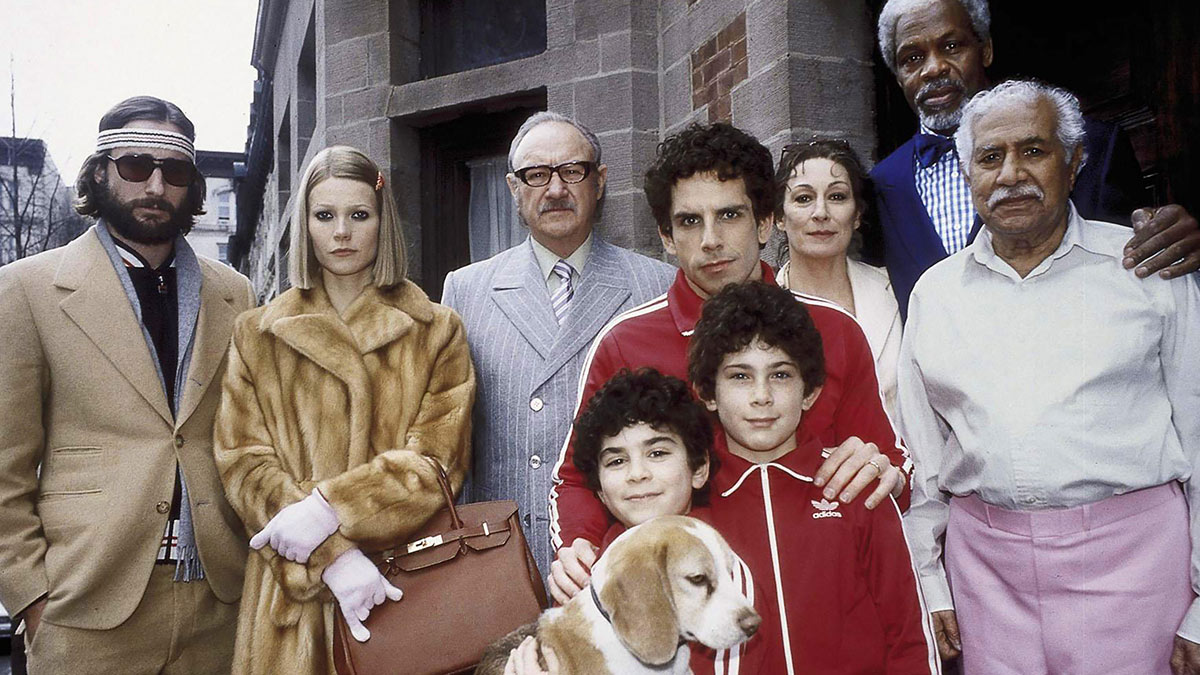 The Royal Tenenbaums, available to buy on the Virgin Media Store. Cert 15
Ben Stiller and Owen Wilson, both of whom also star in Meet The Parents, strike again in The Royal Tenenbaums, with Owen starring alongside his real-life brother (and fellow actor) Luke. Having peaked at an early age, Chas (Stiller), Margot (Gwyneth Paltrow), who was adopted, and Richie Tenenbaum (Luke Wilson) are somewhat disillusioned with their lives as relatively unsuccessful adults. Their father, Royal (Gene Hackman), separated from their mother, Etheline (Anjelica Huston), when they were young, and it's been 22 years since they were all together under one roof.
So we've got Richie, who's in love with Margot, who's cheating on her husband with Richie's best friend and their next-door neighbour Eli Cash (Owen Wilson); Chas and his two sons, who insist on wearing matching red tracksuits; and Royal, who lies about having cancer to his family. While they manage to pick themselves up and dust themselves off at every misstep, another bout of self-deprecation is always around the corner. This colourful cast of loveable weirdos have spawned a myriad of fashion trends (especially Margot) and Wes Anderson's distinctive cinematography is a delight as always. For all their idiosyncrasies, this kooky family somehow still manages to function. We love them, warts and all.

Not heard about the Virgin Media Store?
It's the place where you can buy the latest and greatest movies and TV Box Sets, yours to watch again and again, at home or on the go. Sign up now at virginmediastore.com, choose from hundreds of films and TV Box Sets and start watching instantly.
Enjoy your purchases on your Virgin TV Box (TiVo®/V6), online, or on your registered iOS and Android devices with the Virgin Media Store app.
Show me the latest releases on the Virgin Media Store.
Virgin Media Store: Separate terms and conditions apply to the Virgin Media Store service. DVD included for movie purchases only. Purchases must be made on the website or set top box. Virgin TV subscription and our latest Virgin TV V6 box required to buy and watch via set top box – Store is not available on other boxes. Compatible device & browser required. Max 5 registered devices. Max 2 devices can stream content simultaneously. Stream and download in UK only (or while temporarily in the EU).
Interviews: Any opinions expressed in interviews are those of the interview subject and not those of Virgin Media.