Skip to main content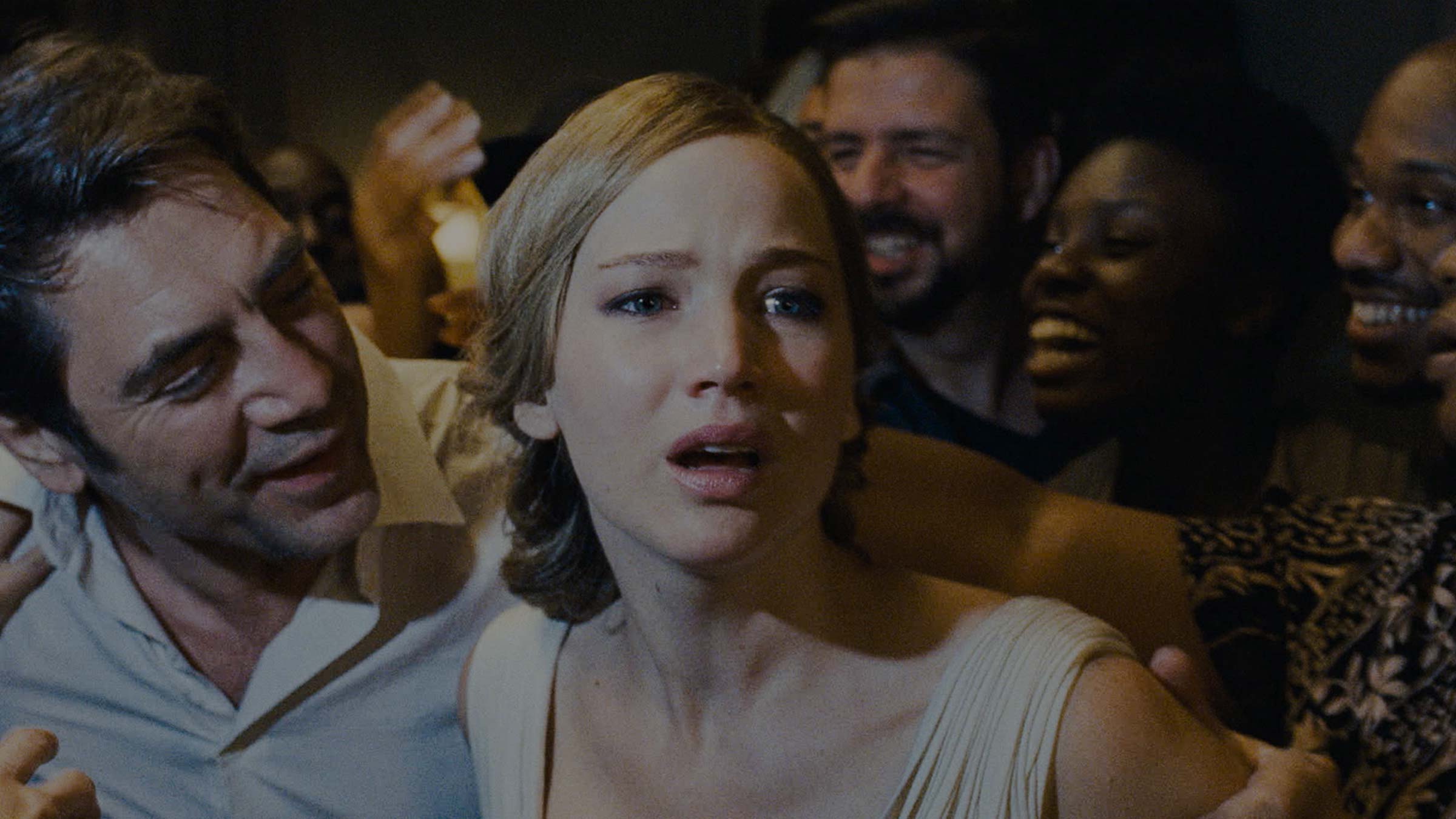 Prepare yourself for one of the most bizarre movies you'll ever see…
mother!, available from Saturday 2 June in Sky Cinema on demand. Cert 18. Also available in HD
Director Darren Aronofsky has never been a filmmaker you'd exactly call a "crowd-pleaser". This, after all, is the guy who turned Natalie Portman into a feather-sprouting monster for ballet thriller Black Swan, and whose biggest film to date was Noah, a gritty take on the Noah's Ark story that climaxed with Russell Crowe threatening a newborn baby. So when we say that mother! is his strangest, most out-there movie yet, that really means something.
Seriously, just try to wrap your head around this trailer…

On the surface, the story seems simple enough. Jennifer Lawrence (The Hunger Games) stars as an unnamed woman who lives in a remote house with her husband, played by Javier Bardem (Skyfall). While he writes poetry, she spends her time lovingly renovating their fire-damaged home. Then one day an unexpected guest (Westworld's Ed Harris) arrives, sparking a sequence of increasingly bizarre and horrific events that turn her world upside down. There isn't a moment that Lawrence is off-screen, while the film never leaves the house.
On its release last year, critics were delighted and disgusted in equal measure. Some treated it as a twisted comedy; others as a distressing horror film. For some viewers, it was a ludicrous, pretentious and even offensive mess. Others praised it as a bold, beautiful, surreal visual poem.
Aronofsky himself hasn't been shy about telling us his intentions: to spin a "dreamscape" rather than present reality; to give people "something new at the movies"; and to deliver a full-on "psychological freak-out". On those terms, he's been utterly successful. He's also helpfully confirmed that the film is really all about the creation of the world and humanity's subsequent treatment of it. So, in a weird way, it's kind of a prequel to Noah.
One thing's for sure: mother! needs to be seen to be believed. So see it. But brace yourself – it's gonna be a wild ride.
Watch on the go
If you subscribe to Sky Cinema on Virgin TV, you can watch on the go with the Sky Cinema app on your mobile, laptop or tablet anywhere in the UK with a WiFi or broadband connection. Just download from the Apple app store, Google Play or the Amazon appstore and log into the app to start watching.
Upgrade to Sky Cinema now
Don't have Sky Cinema? You can find out about our Sky Cinema package and upgrade here.
Sky Cinema HD: Sky Cinema Premiere +1 not available in HD.
Sky Cinema app: Only available via the Sky Cinema app (selected iOS and Android devices only) or website to customers who subscribe to these channels. UK only. Maximum 2 devices. Selected content may not be available to view. Separate End User Licence Agreements and terms and conditions apply to the Sky Cinema app and website. Live streaming and On Demand available in UK (or while temporarily in the EU) with broadband, WiFi or 3G/4G only. Minimum 800 kbps recommended per device accessing the service.