Skip to main content
Pennywise is back. The Losers' Club aren't ready to go back to Derry, but they don't have much choice...
IT Chapter Two, available to buy on the Virgin Media Store from Monday 30 December and rent on Virgin Movies from Monday 13 January. Cert 15
After IT's first chapter smashed box office records and left us all with an irrational fear of red balloons in 2017, IT Chapter Two was always going to be one of the most anticipated films of the year, and it didn't disappoint.
The Losers' Club are all grown up, and think they are long free of the malicious clown who terrorised them in childhood. Oh, how they're going to wish that was true.

As the sequel arrives on the Virgin Media Store, here's everything you should know about IT Chapter Two as the gang return to Derry to face their greatest fears once again...
1. The adult actors have been perfectly chosen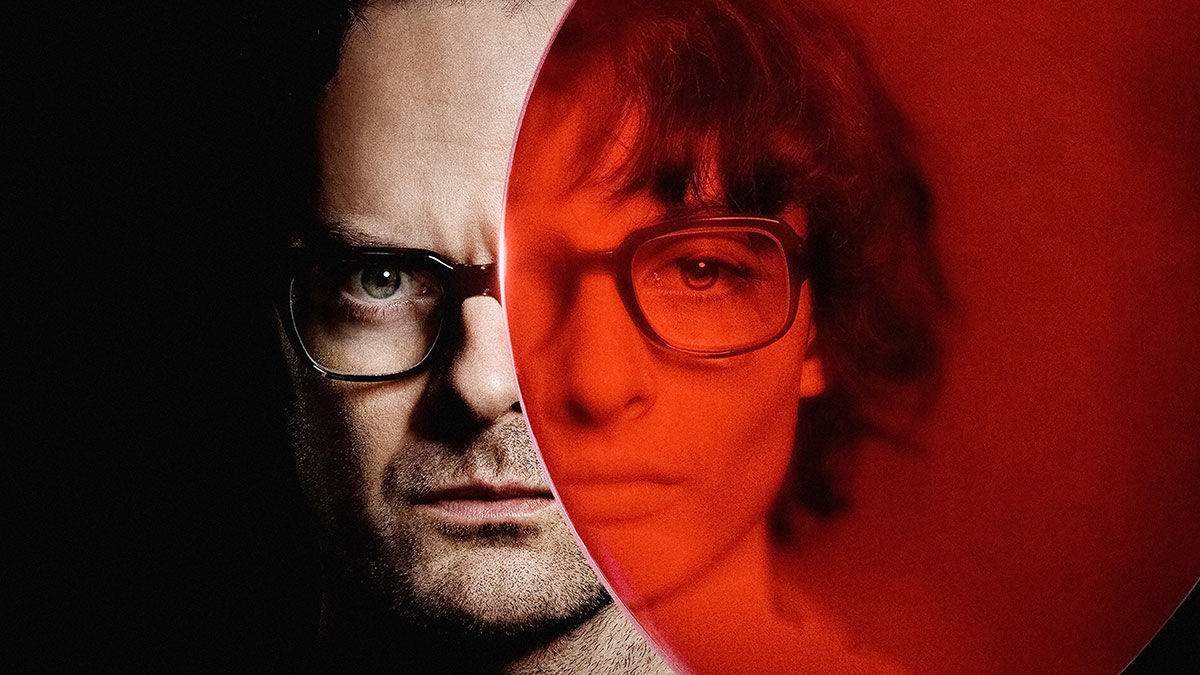 Bill Hader steals the show as a grown-up Richie, but every recasting is absolutely on point. The characters feel like rich, developed versions of their childhood selves. Jessica Chastain is another highlight as Beverly, and James McAvoy gives an emotional performance as an adult Bill.

2. But we still get a good dose of the kids
IT Chapter Two does a brilliant job of jumping back to the story's origins, exploring childhood trauma and how it relates to adult life. This means we still get plenty of the kids who helped make the 2017 movie such a hit. Stranger Things' Finn Wolfhard (who plays the young Richie) is already a star at just 16.

3. The film starts with a harrowing bang
We don't want to spoil it for you, but this film doesn't exactly ease you in. In fact, the opening sequence might just be the toughest to watch of either movie. It's a message that director Andy Muschietti has not come to play and sets the tone for nearly three hours of terror.

4. Pennywise is even more terrifying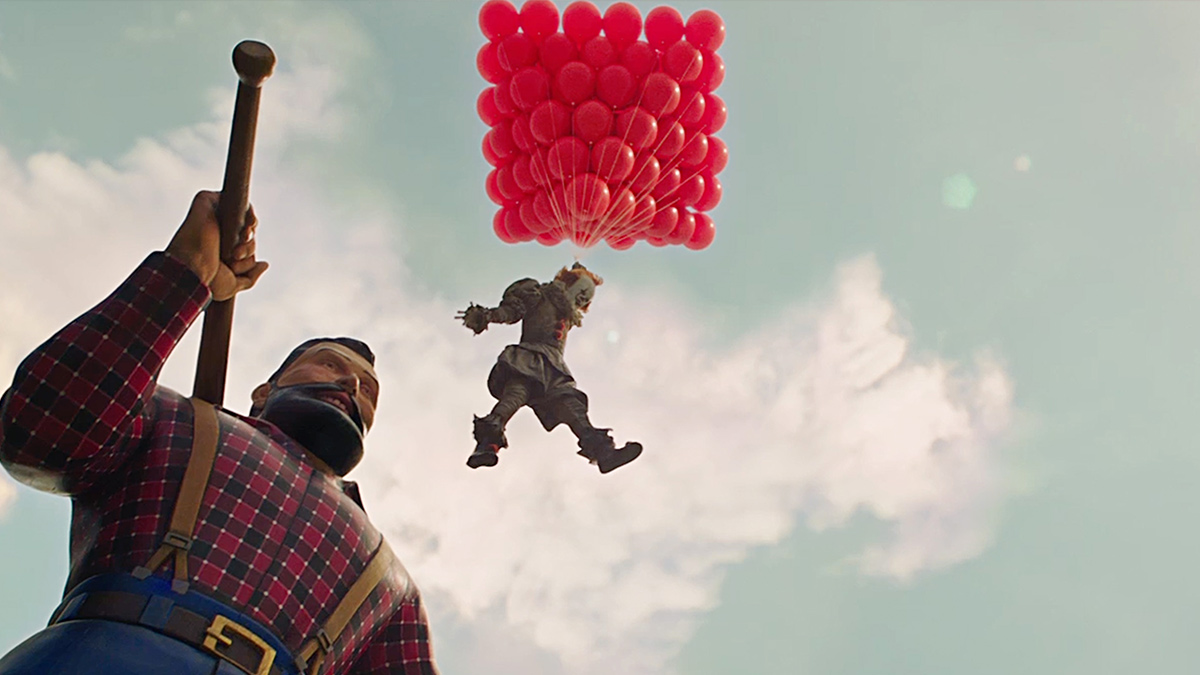 Yep, they really went and did it – they made that damn clown even freaking scarier. Bill Skarsgård is diabolically dastardly as every iteration of Pennywise – he wears the make-up and the malevolence eerily comfortably – and is supported by a host of vile creatures crafted to perfection.

5. It's far funnier than you would expect
IT Chapter Two is obviously a horror film at heart, but the laughs come thick and fast. The light relief is very welcome among the film's darkest moments, with Hader in particular delivering a characteristically hilarious performance. From witty one-liners to freaky visual comedy, you'll chuckle almost as much as you scream. Almost.

6. It's also fabulously bizarre
The trippy nature of Pennywise's powers means you're taken to some truly strange places, particularly towards the end of the film, where you fear the story may get lost in eccentricity before crashing back to reality. It's a terrifying fever dream, and yet you never want to leave.

7. Friendship is always key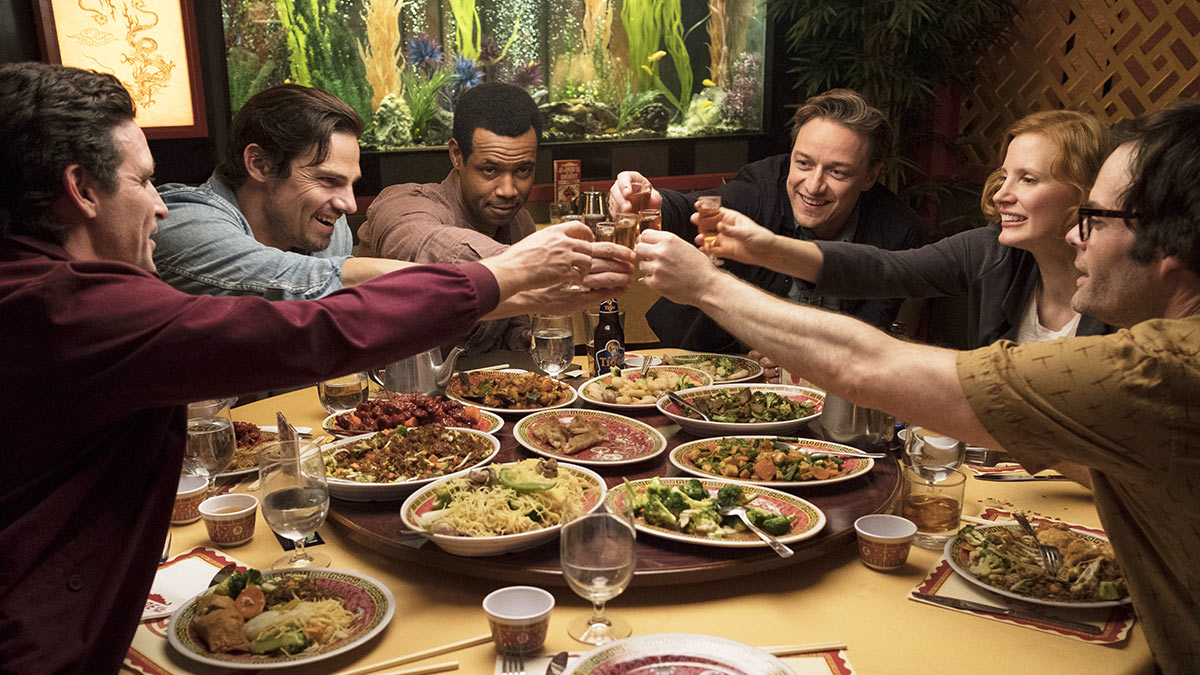 At the crux of it, IT Chapter Two is an ode to friendship and those unbreakable bonds you form with others. It's about heart and emotion and the lengths we go to for those we love. You're really going to care for these Losers, and that's what makes the horror all the more effective. You can't help but root for them, right to the very end.
Not heard about the Virgin Media Store?
It's the place where you can buy the latest and greatest movies and TV Box Sets, yours to watch again and again, at home or on the go. Sign up now at virginmediastore.com, choose from hundreds of films and TV Box Sets and start watching instantly.
Enjoy your purchases on your Virgin TV Box (TiVo®/V6). Go to On Demand > Movies. Or you can access online and on your registered iOS and Android devices with the Virgin Media Store app.
Show me the latest releases on the Virgin Media Store.
You can also rent the latest films on Virgin Movies
Go to On Demand > Movies. Search for a title, or browse by categories such as Out This Week, Top Rentals or Box Office Hits. Once you've found the movie you want to rent, select Watch now to start watching instantly. Then, sit back and enjoy! You'll have up to 48 hours to finish watching your film.
Virgin Media Store: Separate terms and conditions apply to the Virgin Media Store service. Purchases must be made on the website or set top box. Virgin TV subscription and our latest Virgin TV V6 box required to buy and watch via set top box – Store is not available on other boxes. Compatible device & browser required. Max 5 registered devices. Max 2 devices can stream content simultaneously. Stream and download in UK only (or while temporarily in the EU).
Virgin Movies On Demand: Virgin Movies On Demand movies are pay by title. Once rented, content available for 48 hours.
Image credits: It Chapter Two © 2019 Warner Bros. Ent. All Rights Reserved