Skip to main content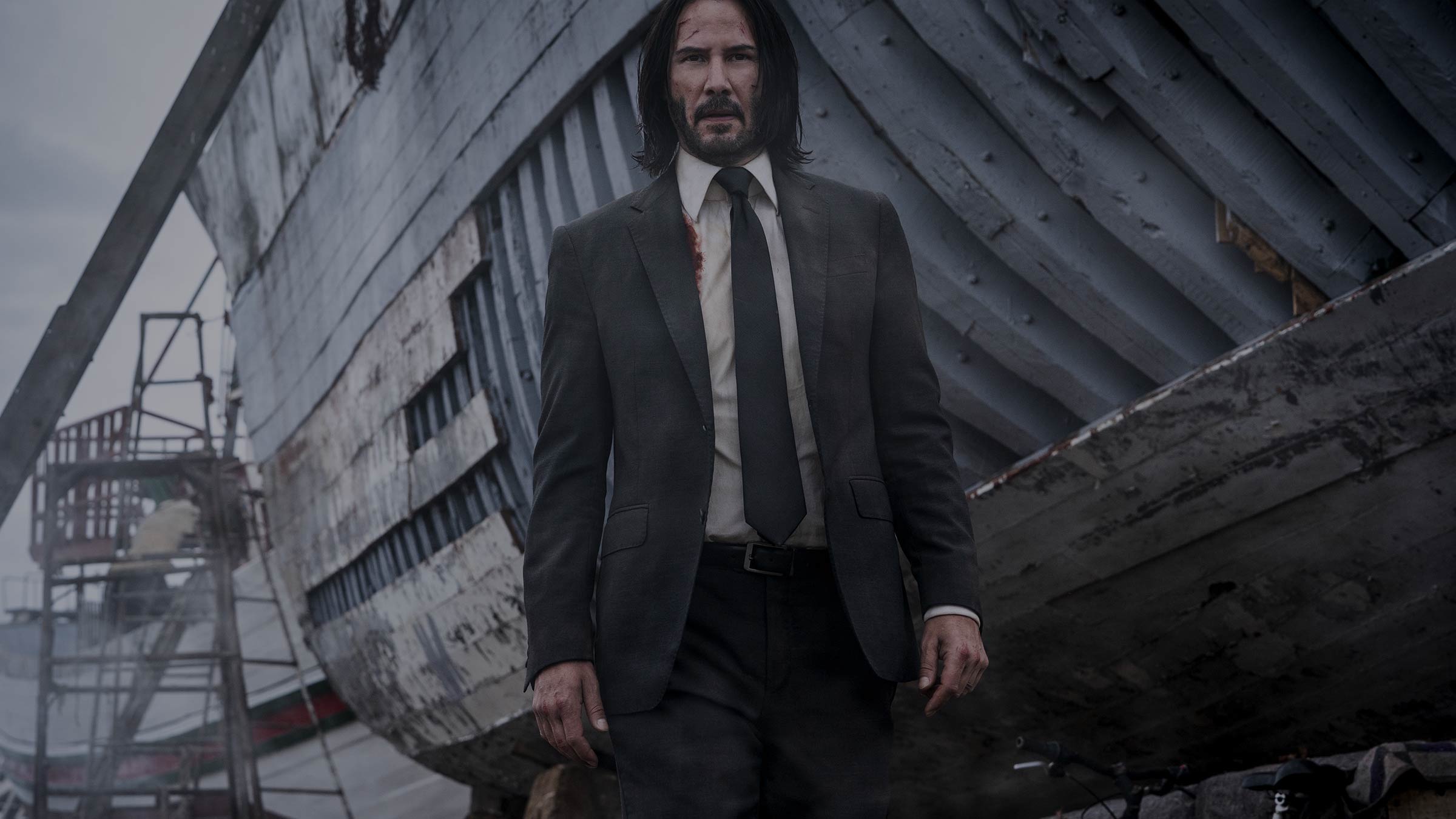 If you like your action flicks moody, mayhem-riddled, mega-tense and with a higher-than-average amount of livestock involved, the third instalment in the John Wick series is the film for you…
John Wick: Chapter 3 – Parabellum, available to buy on the Virgin Media Store from Saturday 7 September. Cert 15
It would be difficult to prove it, but we're 99% sure that every movie-lover has an inner 12-year-old who can't watch an action set-piece packed with punches, fly-kicks and skidding cars without going, "Pwoooooaaaaaaar".
And so the arrival of the John Wick series in 2014 was delicious meat and drink for those action fans. The Keanu Reeves-starring, neon-lit, violence-packed revenge flick heralded a new era of sumptuously shot, stylised shootathons that are, quite simply, irresistible.

John Wick: Chapter 2 upped the ante in 2017 with even more jaw-dropping set-pieces, stunning locations, an almost inconceivably cool fight on a train and an incredible finale that left audiences waiting with bated breath – for two whole years! – for Chapter 3's release this year.
And now you can enjoy every punch, kick, thwack and shin-splintering shotgun blast from the comfort of your own sofa as John Wick: Chapter 3 – Parabellum arrives on the Virgin Media Store. Here are just a few of the reasons to buy it…
Did somebody order a hair-raisingly gripping premise?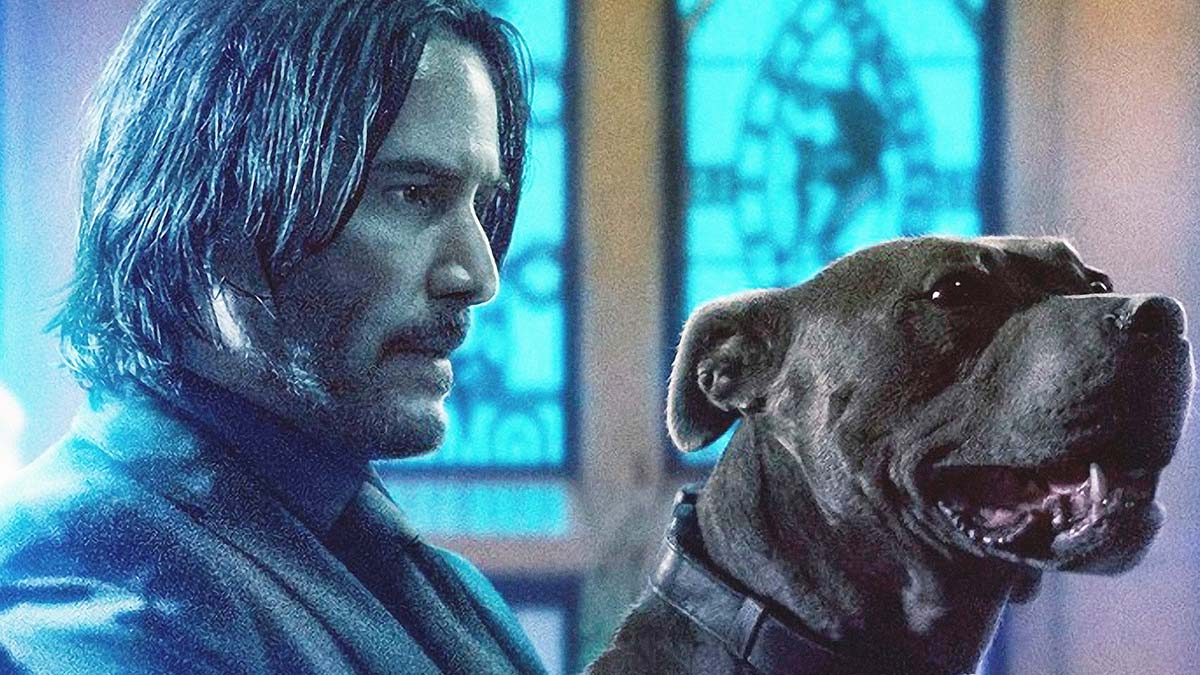 Warning – HUUGE spoilers for John Wick 2 lie ahead.
Seriously, we're about to straight-up ruin the film for you… right, are they gone? Phew. Well, as we all know from John Wick 2's breathtaking conclusion, John Wick 3 opens with just about everyone in the criminal underworld of New York City – and beyond – hungry for Wick's blood.
That's because he broke one of the most sacred rules of the Continental – the shady, hotel-based society of assassins he reluctantly rejoined in the first instalment – and, as a result, was branded "excommunicado". Now, bloodthirsty killers the world over are bearing down on New York hoping to claim the lucrative $14 million bounty placed on the implacable hitman's head.
As a result, just about every second of this pulsating threequel is agonisingly tense, as you never quite know when the next threat will rear its ugly head…
Horsin' around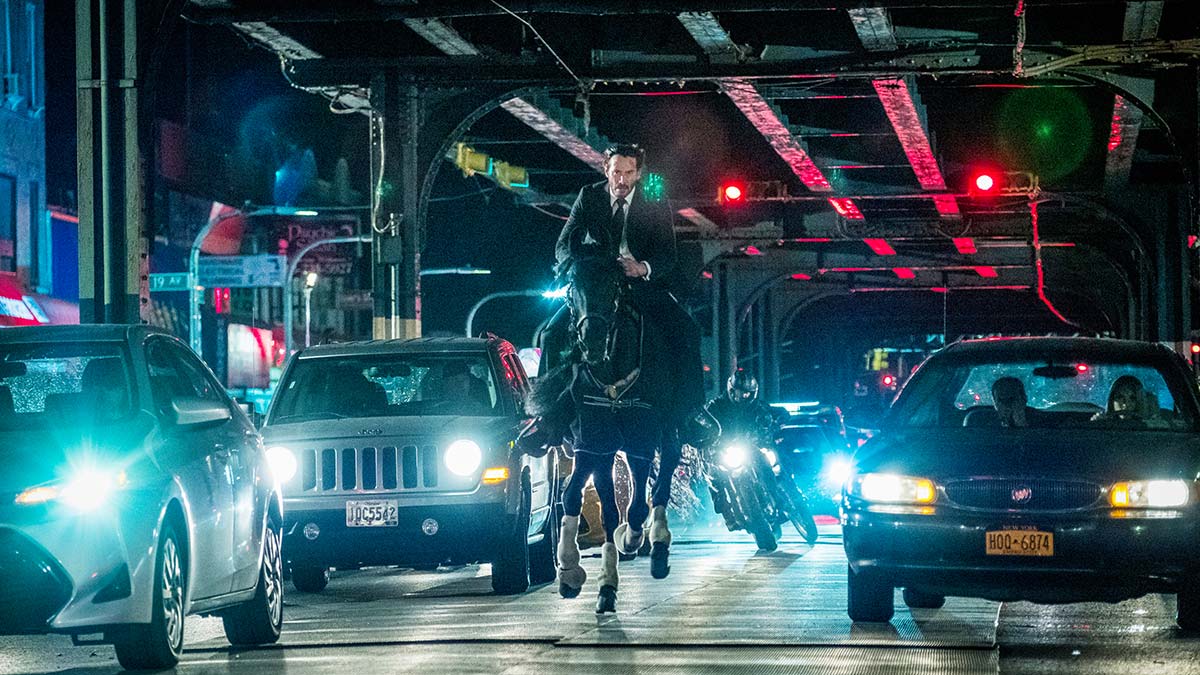 No, really. Look. That's a horse. A real horse. With John Wick riding it. In New York. He fights people while actually sitting on that horse. Just imagine that, for a second. As Chris Eubank would say, stupendous.
Wish Wick had more four-legged sidekicks? Good news – his dog from the second film is in it too. So, you ask, does that dog have a name yet? Well, we guess you'll have to watch it to find out… or just Google it, we're not the "does that dog have a name?" police.
Style and substance. OK, mainly style
But what style. If we're honest, no description can quite do this film justice. We could sit here and ramble on about its ultramodern, beautifully shot set-pieces until the horses come home – but they really do have to be seen to be believed.
Sweeping classical music complements the awesomely violent spectacle playing out on-screen – until it's replaced by loud, bombastic club music (at which point the violence, if anything, gets bloodier). You'll be so busy swinging your fists and legs along with a shaky-cam-shot Keanu that you won't even hear the neighbours pounding on the walls yelling at you to turn it down a notch or five.
More stars than a space geek's bedroom ceiling
As well as the main man returning in the title role to lend the film his trademark steely gaze and monosyllabic charisma, JWC3P (as we assume no one is calling it) has its fair share of famous faces.
Oscar winner Halle Berry joins the series as Sofia, a former friend of John Wick's who runs a syndicate of assassins in Casablanca and who, far more importantly, has two dogs of her own. Will she help Wick or is she too bound by the rules of honour?
Laurence Fishburne also returns as the crime lord whose homeless henchmen work to keep Wick safe, while Ian McShane's Winston – manager of the mysterious Continental Hotel – is back to ensure that everyone plays by the rules. The cast also includes Jerome Flynn (Game Of Thrones), Asia Kate Dillon (Billions), Anjelica Huston (The Addams Family) and Saïd Taghmaoui (Wonder Woman). Like we said – shiny, shiny stars!

Not heard about the Virgin Media Store?
It's the place where you can buy the latest and greatest movies and TV Box Sets, yours to watch again and again, at home or on the go. Sign up now at virginmediastore.com, choose from hundreds of films and TV Box Sets and start watching instantly.
Enjoy your purchases on your Virgin TV Box (TiVo®/V6), online, or on your registered iOS and Android devices with the Virgin Media Store app.
Show me the latest releases on the Virgin Media Store.
Virgin Media Store: Separate terms and conditions apply to the Virgin Media Store service. DVD included for movie purchases only. Purchases must be made on the website or set top box. Virgin TV subscription and our latest Virgin TV V6 box required to buy and watch via set top box – Store is not available on other boxes. Compatible device & browser required. Max 5 registered devices. Max 2 devices can stream content simultaneously. Stream and download in UK only (or while temporarily in the EU).