Skip to main content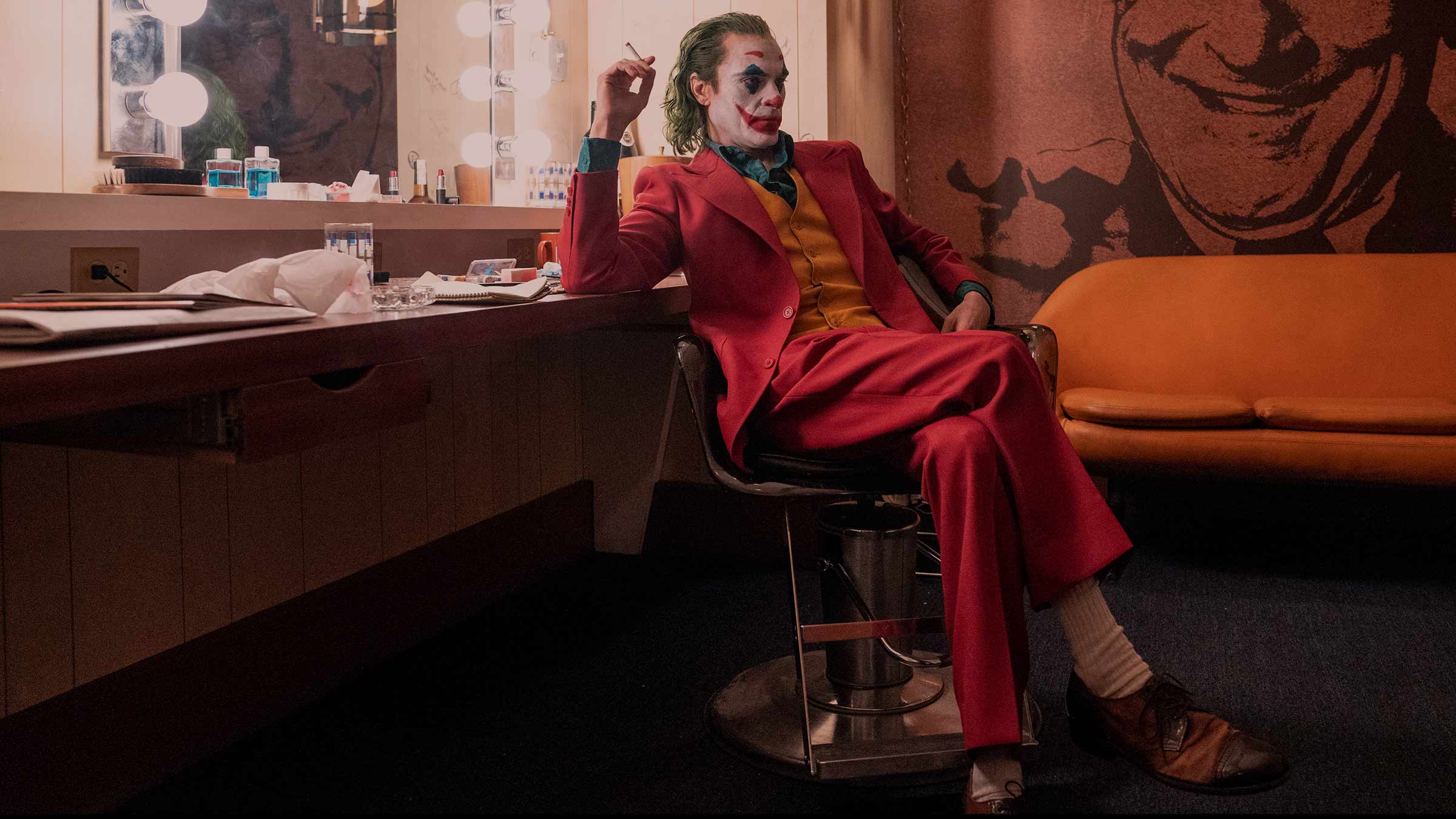 Find out why Joker will put a smile on your face…
Joker, available to buy on the Virgin Media Store. Rent it on Virgin Movies from Monday 10 February. Cert 15
When it was announced Joaquin Phoenix would be playing the next Joker, the public collectively agreed he had very big (clown) shoes to fill. Heath Ledger won a Best Supporting Actor Oscar for his portrayal of the character; Jack Nicholson's grin alone just screamed "Joker"; and Mark Hamill's voice lent itself perfectly to Batman's arch-nemesis in cartoon and gaming form.
We needn't have worried. If 11 Oscar nods, two Golden Globe wins (Original Score and Best Actor for Phoenix) and being the highest-grossing R-rated movie and comic book movie in history doesn't speak for itself, Phoenix's performance certainly does. And if that wasn't enough, it also stars Zazie Beetz (The Twilight Zone) and screen legend Robert De Niro!

In this standalone origin story, directed by Todd Phillips, Arthur Fleck (Phoenix) goes from zero to (anti)hero as he reinvents himself as the clown prince of crime. In 1980s Gotham City, Arthur works as a clown-for-hire but wants to become a comedian. He generally keeps to himself, tries to do the right thing and looks after his mother (Frances Conroy, American Horror Story), who he lives with. But as things in Gotham worsen, so does his mental state, and he decides he doesn't want to be the butt of the joke anymore. Thus, the Joker is born. Make no mistake though, while there are cameos, this ain't no Batman movie.
As the film arrives on the Virgin Media Store, find out everything you need to know about the movie everyone is talking about…
Joaquin Phoenix lost 52 pounds for the role
At the Venice Film Festival, Phoenix said his drastic physical transformation helped to shape his performance: "The first thing for us was the weight loss. I think that's really what I started with. And, as it turns out, that then affects your psychology. You start to go mad when you lose that amount of weight in that amount of time."
He also improvised a lot of scenes

At the beginning of the movie, Arthur sheds a single tear while putting on his clown make-up, causing it to run. Phoenix was listening to composer Hildur Guðnadóttir's (Chernobyl) score for Joker during the scene, which was filmed in one take. Guðnadóttir actually wrote the score before shooting commenced – an uncommon practice in film – because Phillips wanted the music to "affect and infect the set" and establish the tone for the movie.
Phoenix also improvised another scene (also shot in one take) involving a refrigerator. Don't worry, you'll know it when you see it.
The "Joker Stairs" have become a tourist attraction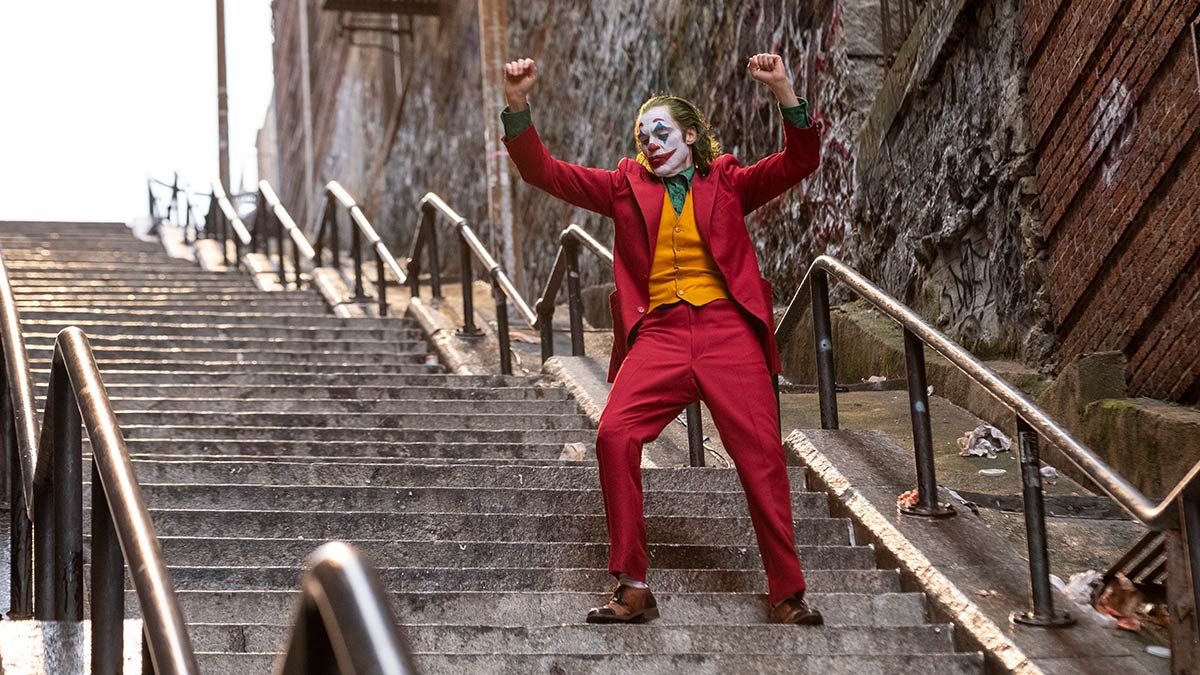 One of the most iconic scenes in Joker is when Arthur, with his freshly dyed green hair, red suit and clown make-up, dances down a set of concrete steps. The spot's actual address is 1165 Shakespeare Avenue in the Bronx, New York, but after the film was released, its Instagram location was changed to "Joker Stairs". People have since flocked to the area, some in their own Joker get-ups, to snap photos for their social media feeds.
For people living in the area or who use the steps on their commute to work, we can only imagine they're starting to share some of the feelings held by the drivers trying to pass through the Abbey Road crosswalk…
It was influenced by the greats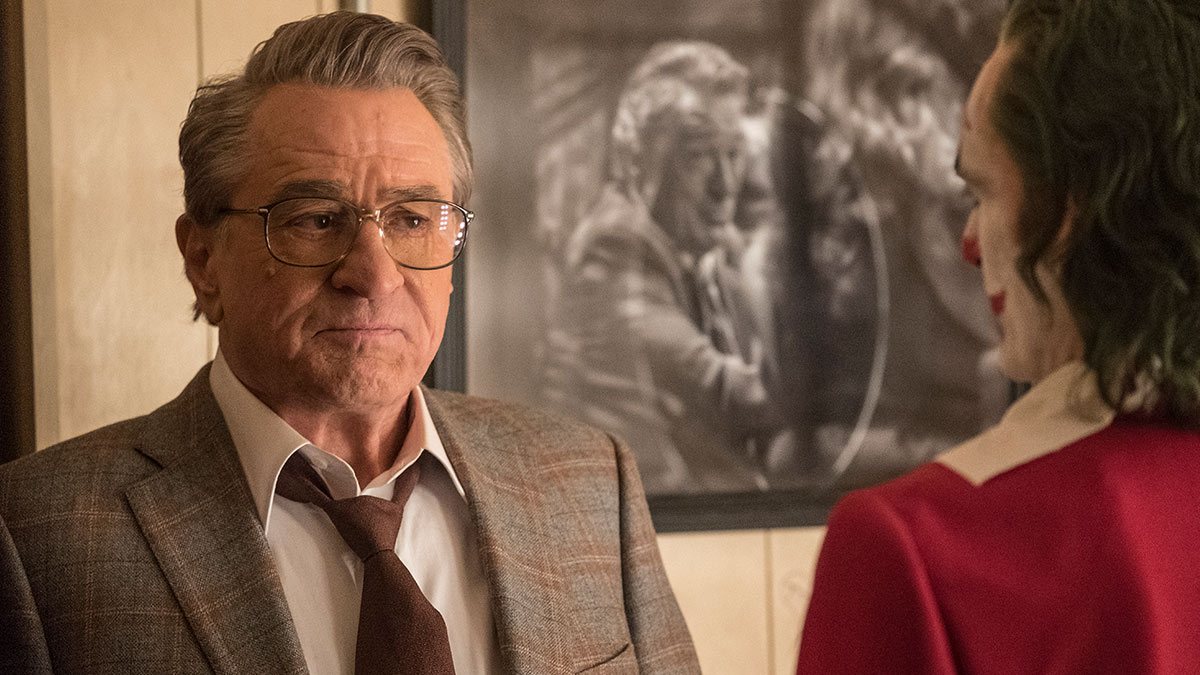 Martin Scorsese's films Taxi Driver, Raging Bull and The King Of Comedy, all starring Robert De Niro, provided ample amounts of inspiration for Joker. It's only fitting, then, that De Niro stars in the film. He plays Murray Franklin, who hosts talk show Live! With Murray Franklin. Arthur is a big fan of Murray and his show, and can't believe his luck when he's invited as a guest star after Murray sees footage of his failed stand-up attempts.
According to De Niro, his role pays tribute to Rupert Pupkin, his character in The King Of Comedy. Rupert is an aspiring comedian who believes his career is going to take off after meeting a well-established comedian and talk show host.
It features real comedians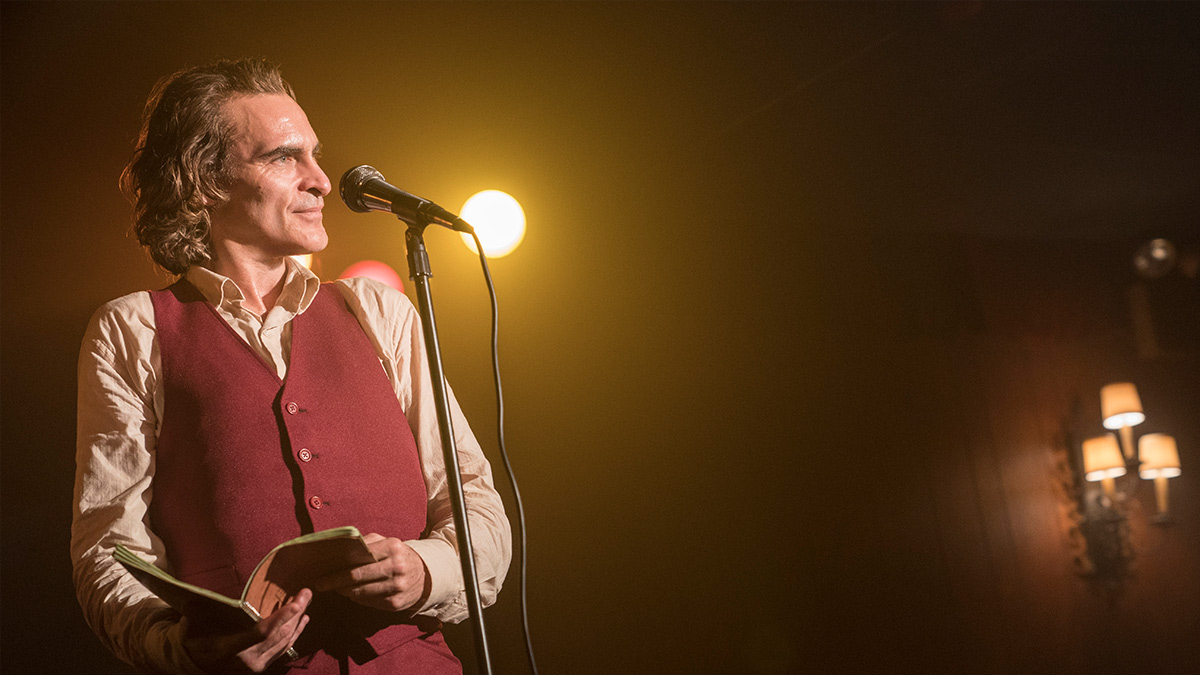 Murray's producer, Gene Ufland, is played by comic Marc Maron. Meanwhile, you'll also see Saturday Night Live's Chris Redd and Late Night With Seth Meyers writer Ben Warheit pop up in the film.
Stand-ups Gary Gulman and Sam Morril appear as themselves, performing bits of their actual material in Gotham club Pogo's. It's there that Arthur gains inspiration for his own jokes, which he tries out – unsuccessfully – during open mic night. Gulman didn't actually know he was going to be in a scene with Phoenix. He told Vulture: "The first five or six takes, I was irritated because there was an extra laughing too loud. I was thinking, "Are they trying to get a bigger part? They're ruining my timing." Then I realised it was the Joker."
The Joker has many different laughs
Phillips chose to make Arthur's laugh, a defining characteristic of the Joker, a medical condition – and it's a real one at that (known as pseudobulbar affect)! Throughout the film, he spontaneously bursts into uncontrollable fits of laughter, regardless of what's happening. It took Phoenix a long time to perfect his version of the Joker's laugh and he even asked to "audition" it to Phillips.
Phillips categorises Arthur's laugh into three types: "the affliction laugh, the "one-of-the-guys" laugh and the authentic joy laugh". Arthur's only genuine laugh, he says, comes at the end of the movie. As to what he's laughing about? Well, you'll just have to watch to find out whether you get the joke…
Not heard about the Virgin Media Store?
It's the place where you can buy the latest and greatest movies and TV Box Sets, yours to watch again and again, at home or on the go. Sign up now at virginmediastore.com, choose from hundreds of films and TV Box Sets and start watching instantly.
Enjoy your purchases on your Virgin TV Box (TiVo®/V6). Go to On Demand > Movies. Or you can access online and on your registered iOS and Android devices with the Virgin Media Store app.
Show me the latest releases on the Virgin Media Store.
You can also rent the latest films on Virgin Movies
Go to On Demand > Movies. Search for a title, or browse by categories such as Out This Week, Top Rentals or Box Office Hits. Once you've found the movie you want to rent, select Watch now to start watching instantly. Then, sit back and enjoy! You'll have up to 48 hours to finish watching your film.
Virgin Media Store: Separate terms and conditions apply to the Virgin Media Store service. Purchases must be made on the website or set top box. Virgin TV subscription and our latest Virgin TV V6 box required to buy and watch via set top box – Store is not available on other boxes. Compatible device & browser required. Max 5 registered devices. Max 2 devices can stream content simultaneously. Stream and download in UK only (or while temporarily in the EU).
Virgin Movies On Demand: Virgin Movies On Demand movies are pay by title. Once rented, content available for 48 hours.
Image credits: Joker © 2020 Warner Bros. Entertainment Inc. TM & © DC Comics.