Skip to main content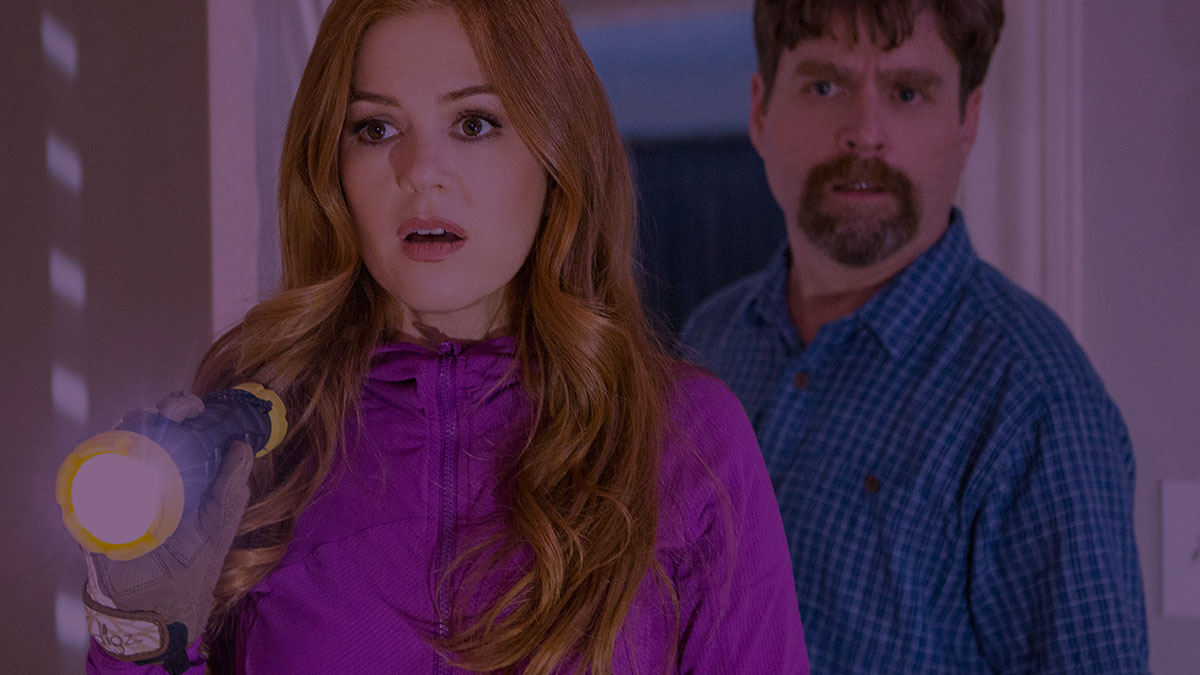 Every couple has a few secrets. The Joneses just happen to have quite a hefty one – they are actually spies
Keeping Up With The Joneses available in Sky Cinema on demand. Cert 12. Also available in HD
In an inspired piece of casting, Zach Galifianakis (Baskets) plays Jeff Gaffney (no relation to Dean, sadly) – a human resources guy who lives in the suburbs with his beloved wife, Karen, played by Isla Fisher (Nocturnal Animals). A glossy new couple with terrifyingly symmetrical faces moves into their cul-de-sac – Tim Jones (Jon Hamm, Mad Men) is a travel writer with a penchant for glass blowing, and Natalie Jones (Gal Gadot, Wonder Woman) is a social media consultant/food blogger/volunteer with Sri Lankan orphans. The Gaffneys suspect the Joneses are just too good to be true – and how right they are.
Produced by Laurie MacDonald and Walter F Parkes – whose credits together include Gladiator and Men In Black – and directed by Greg Mottola of Superbad and Arrested Development fame, this film is firing on all cylinders.
Watch the trailer now...
But before you get acquainted with the Joneses, we want you to test your Jones awareness levels. Play our quiz and see if you know the difference between these famous Joneses...
Play the quiz
Keeping Up With The Joneses is available in Sky Cinema on demand. Also available in HD. Cert 12
Sky Cinema app: Only available via the Sky Cinema website or app (for selected iOS and Android mobiles and tablets) to customers who subscribe to these channels. UK only. Maximum 2 devices. Sky Cinema app only available on iOS 8 and above, and Android 4.x. Selected content may not be available to view. Separate End User Licence Agreements and terms and conditions apply to the Sky Cinema app and website. Live streaming and On Demand available in UK with broadband, WiFi or 3G. TiVo tools for TiVo customers only. Minimum 800 kbps recommended per device accessing the service. Maximum of 2 devices per account can watch up to 2 concurrent streams at any time. Customers also need an active 3G/4G or WiFi signal to use the app.