Skip to main content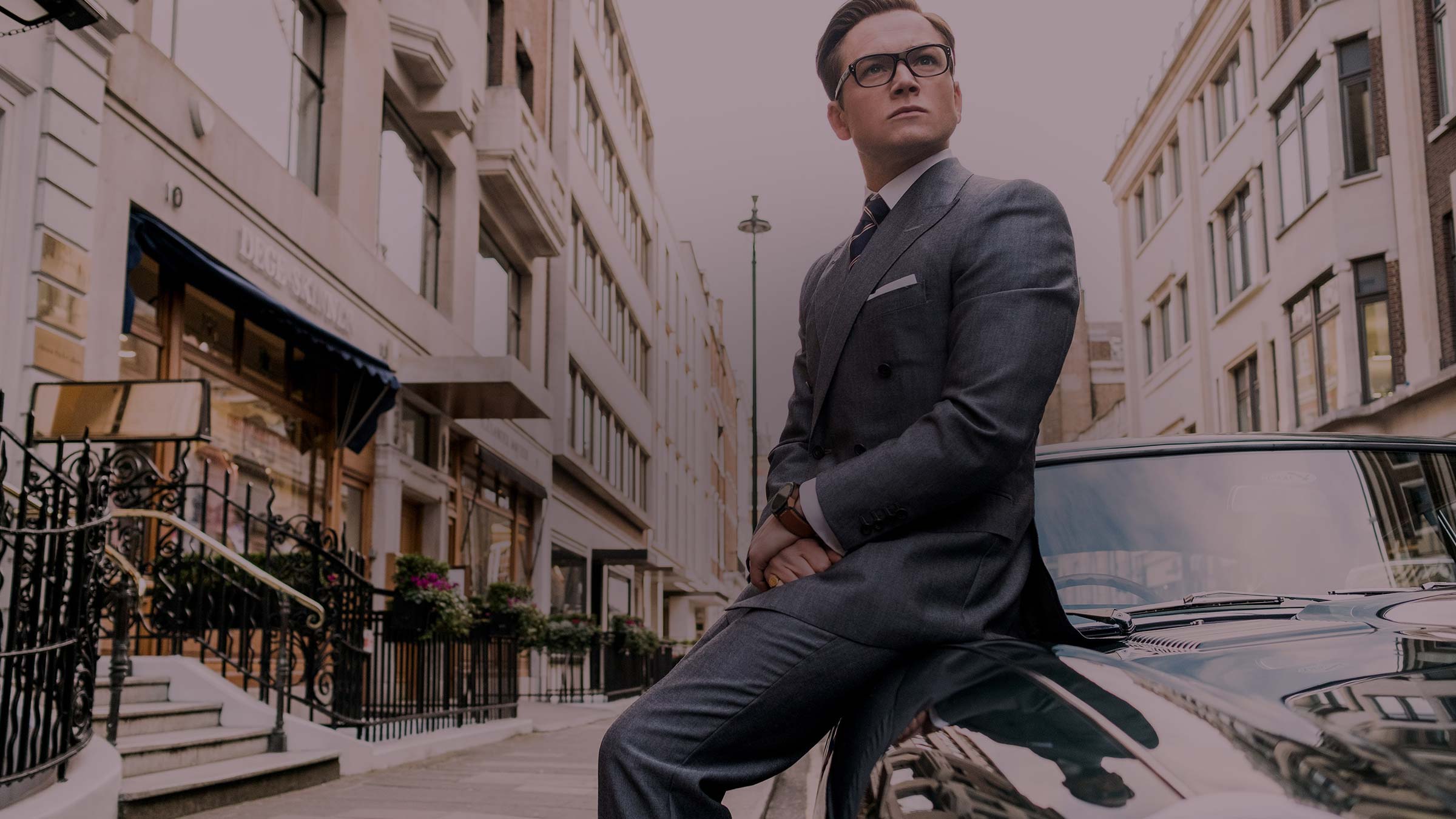 Whether it's the explosive action, hilarious gags or top fashion tips, this spectacular blockbuster sequel is definitely worth a watch
Buy Kingsman: The Golden Circle on Virgin Media Store now and rent on Virgin Movies from 29 January. Also available in HD. Cert 15
Who spies harder than James Bond? Who's more manly than those men from U.N.C.L.E? Who takes on missions even impossibler than Ethan Hunt? Matthew Vaughn, the director behind Kick-Ass and X-Men: First Class, gave us the answer in his outrageous 2014 action-comedy, Kingsman: The Secret Service, a movie which took all the violence, gadgets, romance, villains and style of the classic spy thriller and gleefully twisted every dial in the studio all the way up to 11.
(If you haven't seen Kingsman: The Secret Service, you're in luck, because it's part of the new Virgin Media Store's January sale! But more on this later...)
Fast-forward to 2017 and Vaughn's sartorially impeccable, Savile Row-based superspy service, The Kingsmen, is back in amped-up sequel Kingsman: The Golden Circle. Well, until megavillain Poppy Adams (Julianne Moore) blows them all to heck, leaving only a desperate Agent Galahad — aka London street-kid Eggsy Unwin (Eddie The Eagle's Taron Egerton) — and chief gadgeteer Merlin (Sherlock Holmes' Mark Strong) to track her down and foil her mad-genius plan, which could kill millions more around the world.
They need help, of course, which leads them to the Kingsmen's rootin'-tootin' American equivalent, The Statesmen (including Magic Mike's Channing Tatum as Agent Tequila and Narcos' Pedro Pascal as Agent Whiskey), and an old, presumed-dead friend… Harry Hart, the original Galahad, played again with poise and panache by the brilliant Colin Firth.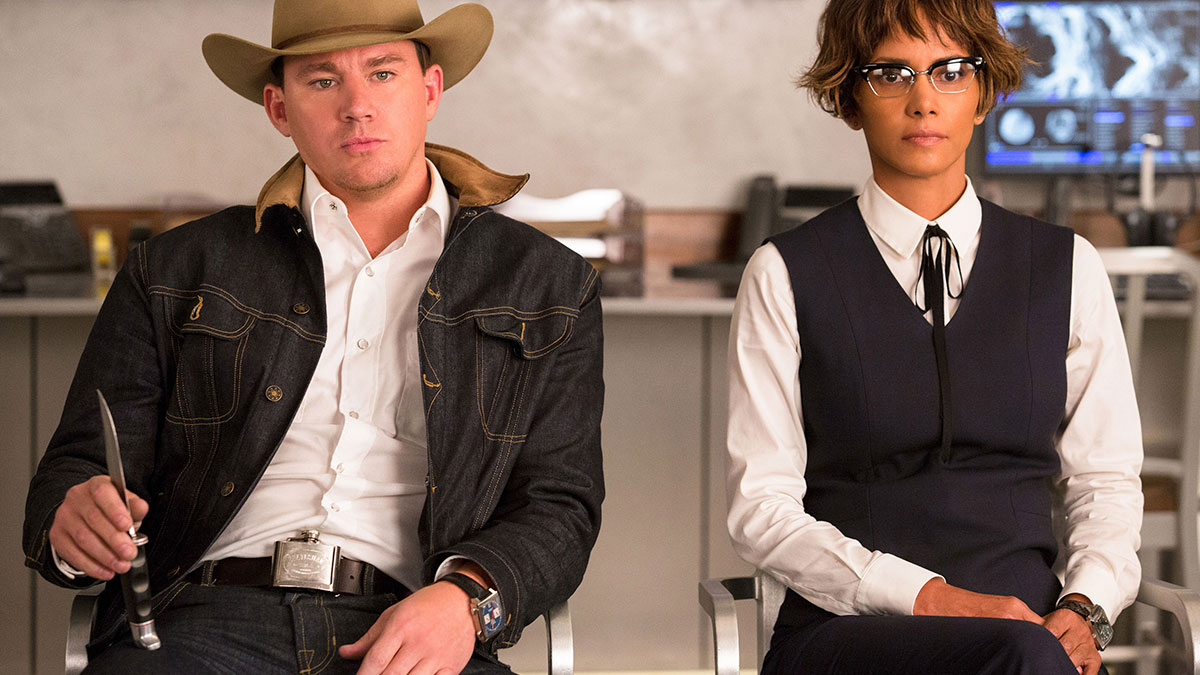 Featuring a swinging cable-car action sequence, a frantic London-streets car chase, a pair of drill-toothed robot dogs and a guest appearance by Sir Elton John — pulling off Matrix-y fight scenes in full feathery stage get-up, no less — this blockbuster is a no-holds-barred, high-octane hoot. It's so gloriously, shamelessly, unapologetically over the top, unafraid to shock or push the boundaries of good taste, that it makes our dear old 007 look fusty and sensitive by comparison. It's not for the faint-hearted; but if you don't mind your spy action served up extra spicy, you will laugh heartily.
Buy Kingsman: The Golden Circle on Virgin Media Store now and rent on Virgin Movies from 29 January. Also available in HD. Cert 15
Did we mention that Kingsman: The Secret Service is part of the new Virgin Media Store's January sale? Beat the blues this month and buy the latest must-watch movies, including The Martian and Gone Girl, from just £5.99 from now until 28 January.)
Still getting acquainted with the new Virgin Media Store? Want to know what it's all about? Find out more here!
Virgin Media Store: Separate terms and conditions apply to the Virgin Media Store service. DVD included for movie purchases only. Purchases must be made on the website or set top box. Compatible device & browser required. Virgin TV V6 box required to buy and watch via set top box – Store is not available on older boxes. Max 5 registered devices. Max 2 devices can stream content simultaneously. Stream and download in UK only.
Movies On Demand: Virgin Movies On Demand movies are pay by title. Once purchased, all chargeable On Demand content must be viewed within 48 hours.