Skip to main content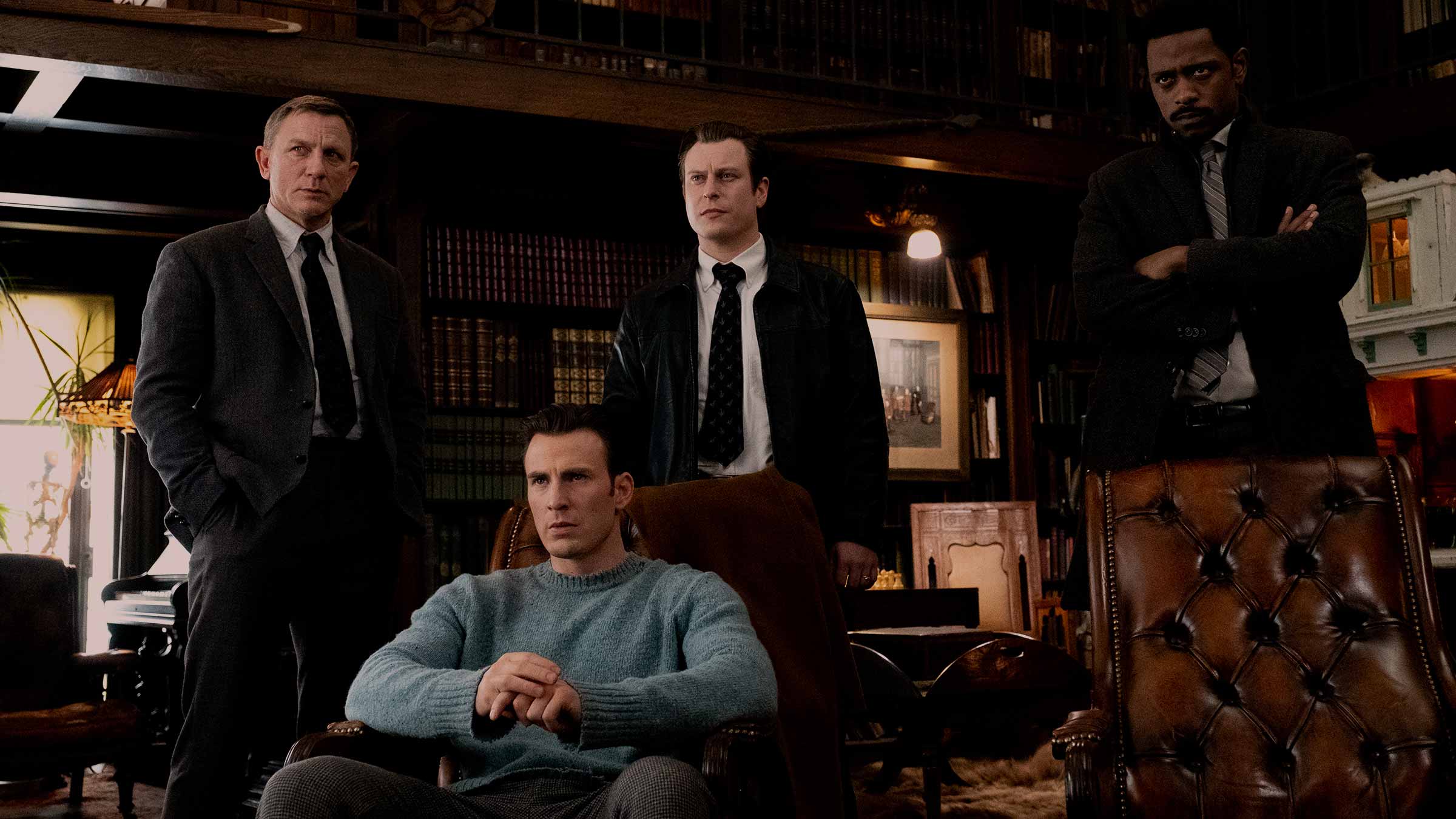 There's no playing nice in this tale of Cluedo come to life
Knives Out, available to buy on the Virgin Media Store from Saturday 21 March. Rent it on Virgin Movies from Monday 30 March. Cert 12
Director Rian Johnson had the idea for Knives Out in his head for about 10 years, but wrote it after wrapping up press for Star Wars: The Last Jedi. And what an idea it was…
Knives Out is part caricature, part homage to the murder mystery genre. In a completely original story laced with dark humour, the Thrombey family is rocked by the death of patriarch Harlan Thrombey.
There's not much we can say without giving away some key plot points or clues, but all you need to know is trust no one and prepare to be blown away by an unconventional hero.
The film is chock-a-block with famous faces who luckily had space in their busy schedules to come together and make this Oscar-nominated film. Daniel Craig, for one, was only available due to some serendipitous setbacks on No Time To Die.
Meet the family and friends (*cough* suspects *cough*) in this twisty mindbender that is guaranteed to be the most fun you've had watching a film in a long time.
Christopher Plummer as Harlan Thrombey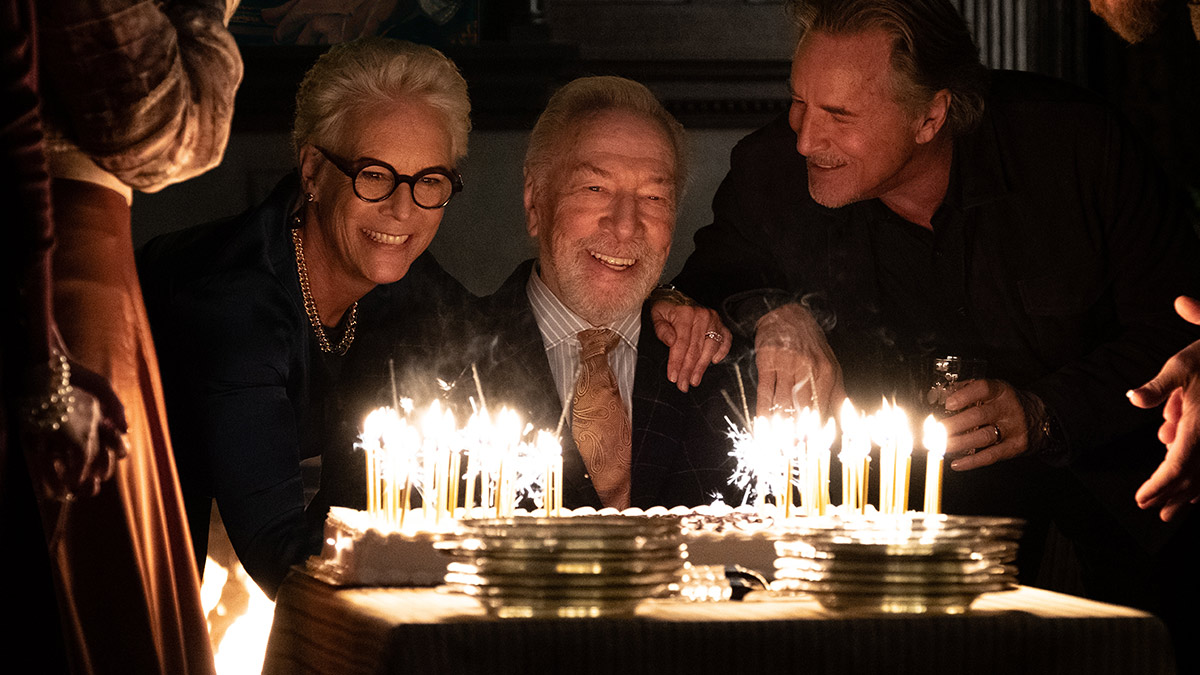 At his 85th birthday party, surrounded by his close family, Harlan winds up dead. Was it suicide, an accident, or, as Detective Blanc suspects, foul play? The successful mystery novel author's death becomes the biggest mystery of all, as his heirs squabble over who's going to inherit what. He had three children, including Linda, Walt and his late son Neil.
Daniel Craig as Detective Benoit Blanc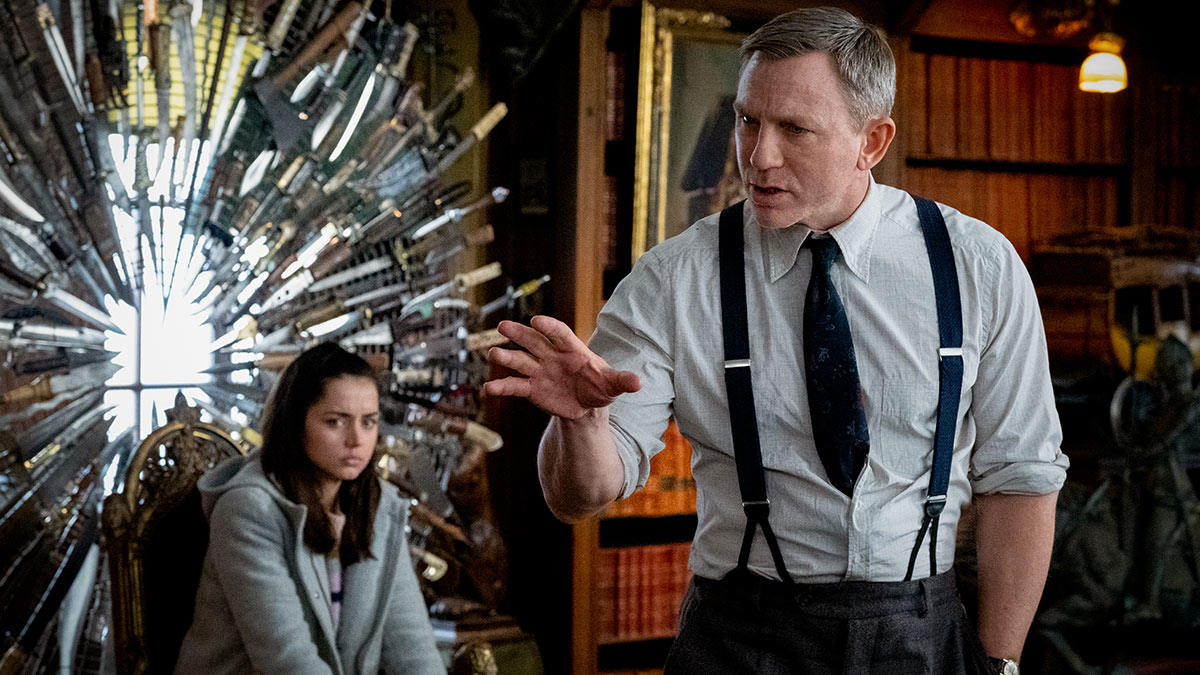 If you haven't heard Daniel Craig with a Southern accent, you haven't lived! And oh lord, you are in for a treat! He hams it up here and oozes charm as a private investigator anonymously hired to get to the bottom of the murder. Johnson told Empire that the character pays tribute to Agatha Christie's Hercule Poirot. He said, "Benoit Blanc has some of the elements of Poirot, in that he's a bit self-inflated, but there's a warmth to him which shines through with Daniel."
The audience is left purposefully in the dark about Benoit's backstory – he only reveals that his father, who was previously a police detective, knew Harlan. Johnson did this on purpose so as not to make Benoit become the story, but he is set to get his very own sequel, so watch this space!
Chris Evans as Hugh Ransom Drysdale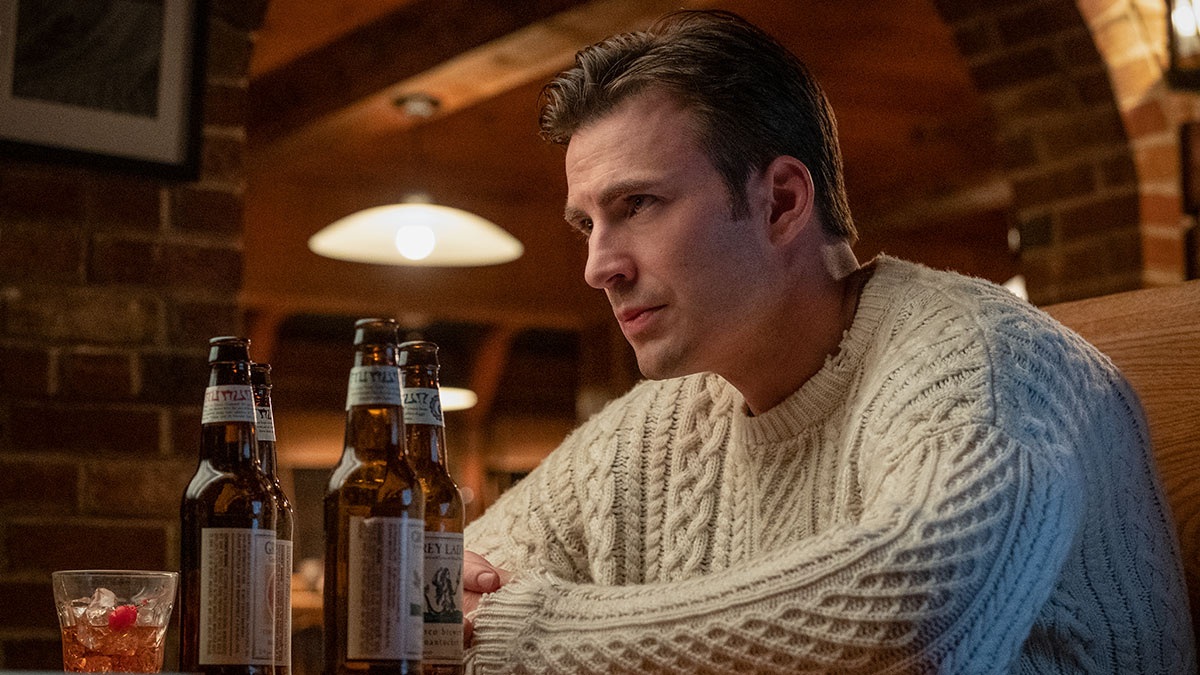 After watching the movie, a Twitter user posted: "The only thing I will say about Knives Out is that, upon seeing Chris Evans in a sweater, the girl next to me gasped and said very softly and tenderly, "Sweater."" As far as reviews go, it's a pretty good – and accurate – one.
Harlan's entitled grandson, the son of Lina and Richard, has got some seriously sweet sweater game. It doesn't stop him being pretty much despised by his family, though. Even the dogs don't like him.
Ana de Armas as Marta Cabrera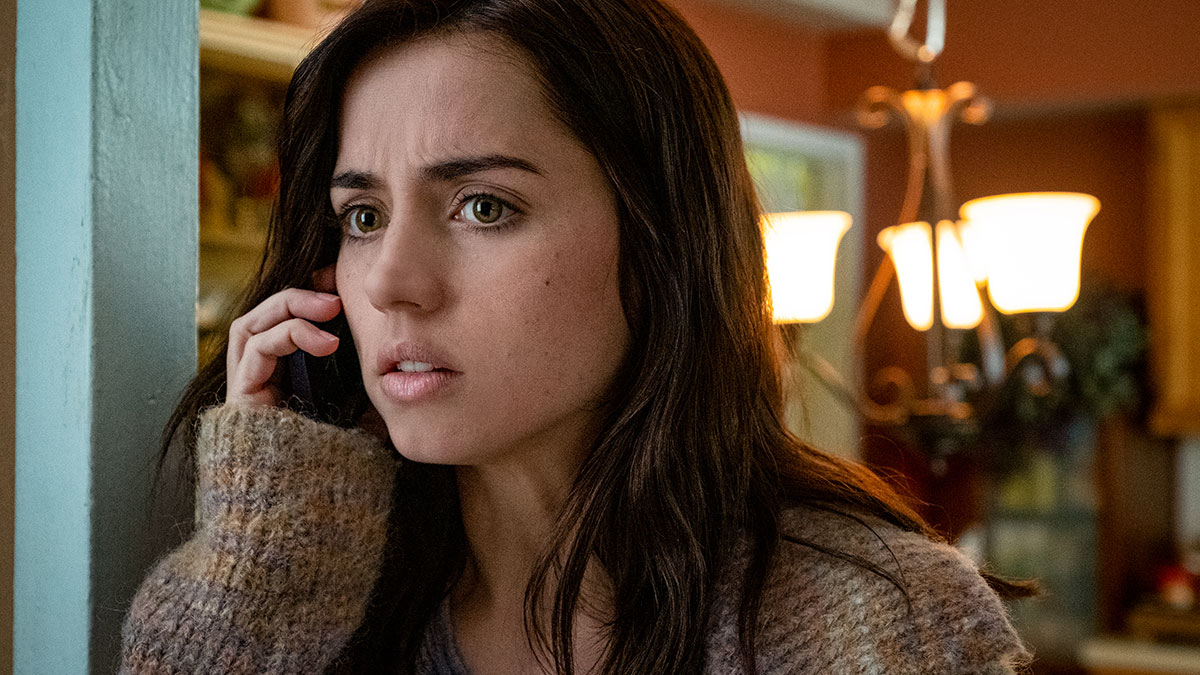 Harlan's nurse became close friends with him and proves a very worthy opponent in the game of Go. She's incapable of lying, and if she does attempt to tell an untruth, it results in some rather unsavoury consequences.
Jamie Lee Curtis as Linda Drysdale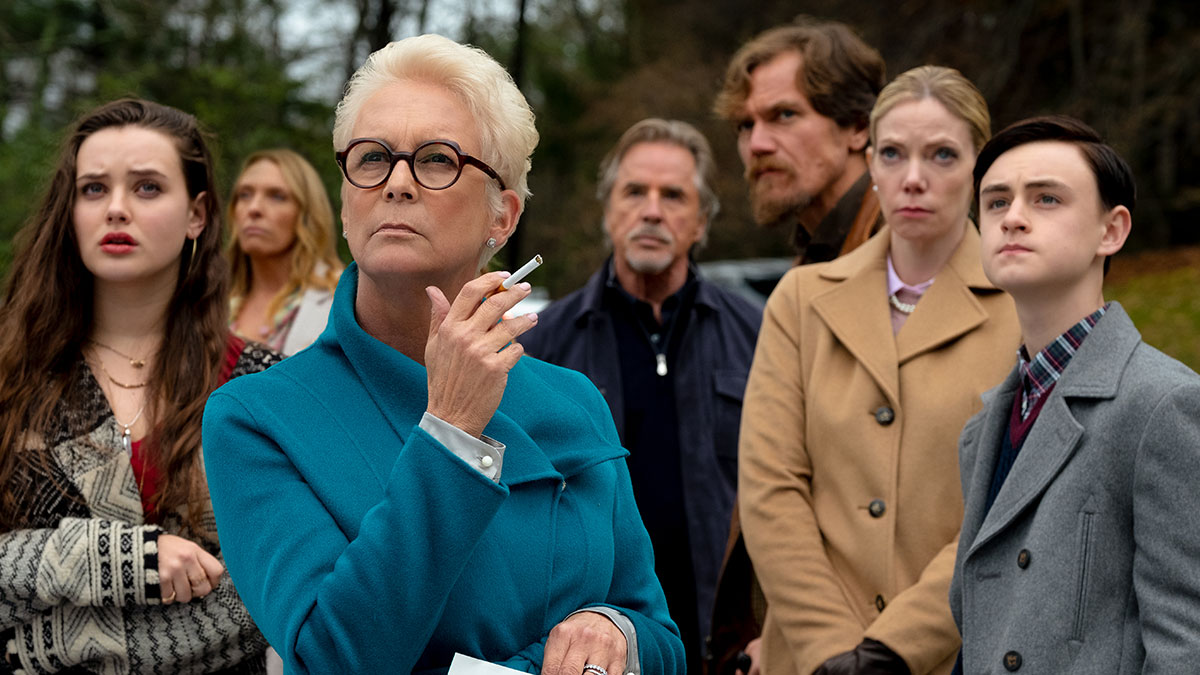 Harlan's daughter and Richard's wife runs her own real estate company. She's proud to be a self-made woman who has stepped outside of her father's shadow, while still remaining close to him.
Michael Shannon as Walter "Walt" Thrombey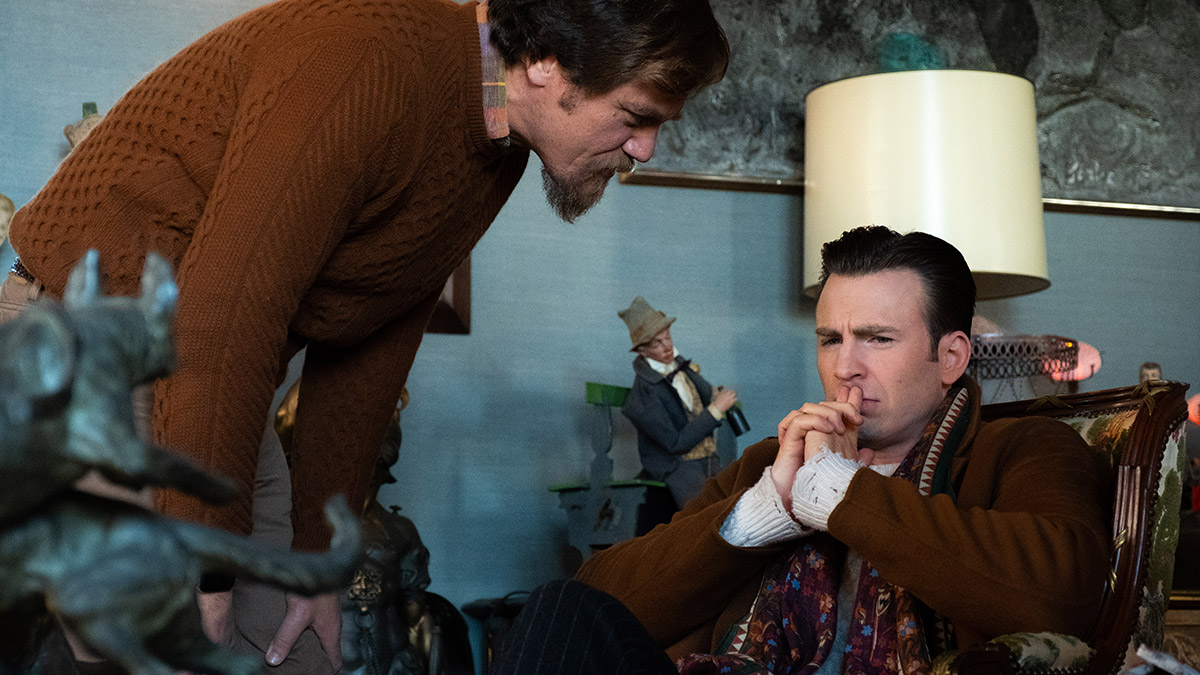 Walt was put in charge of Harlan's publishing company and was met with resistance after trying to make his own mark on the business. What lengths is he willing to go to to make a name for himself in the Thrombey family?
Don Johnson as Richard Drysdale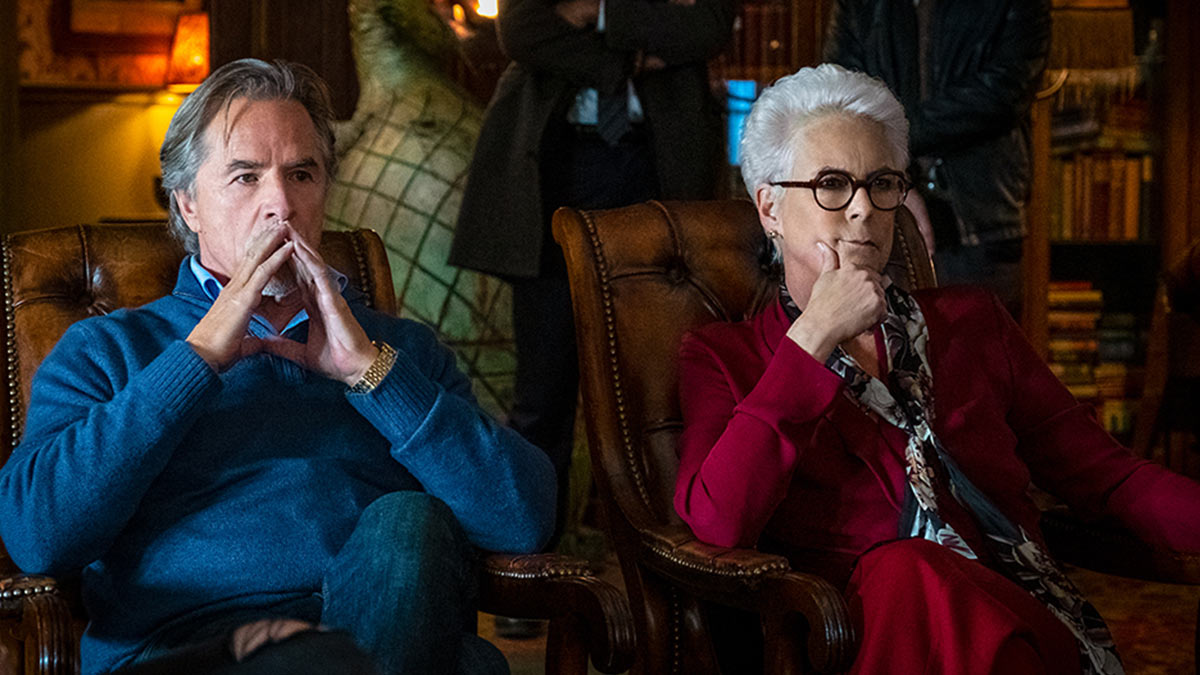 Linda's husband helps run her company and appears to be supportive on the surface, but he's harbouring a dark secret of his own…
Toni Collette as Joni Thrombey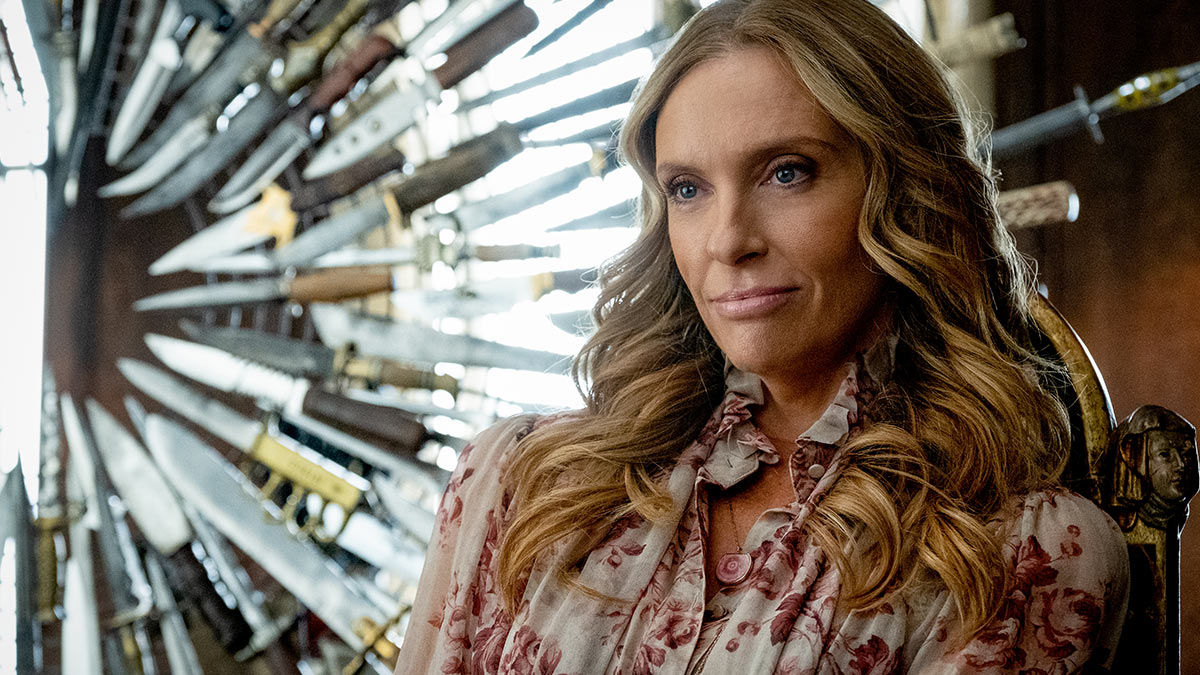 Neil's widow lives and breathes a healthy lifestyle, monetising her tips on Instagram. Her biggest source of income, however, comes from Harlan. How did Neil die again?
Lakeith Stanfield as Detective Lieutenant Elliot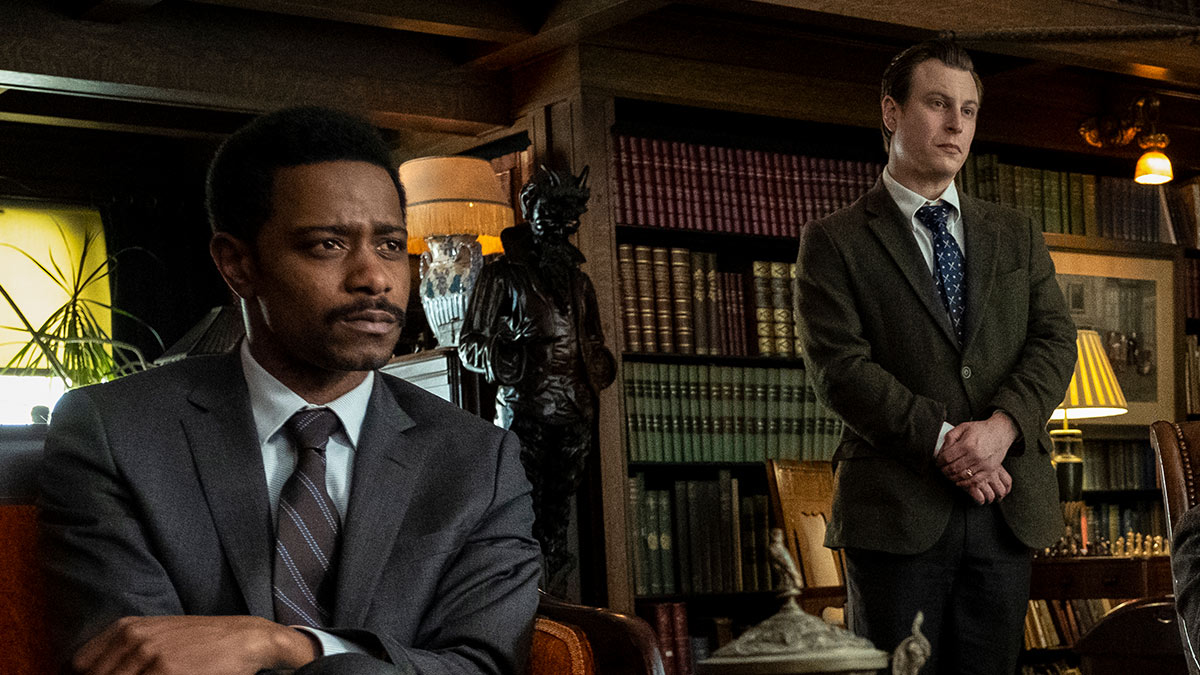 He's well meaning, if a little off the mark, with his lines of questioning. He's ready to rule Harlan's death a suicide, but Detective Blanc is there to steer him in a different direction, even if his methods are a little unconventional.
Katherine Langford as Megan "Meg" Thrombey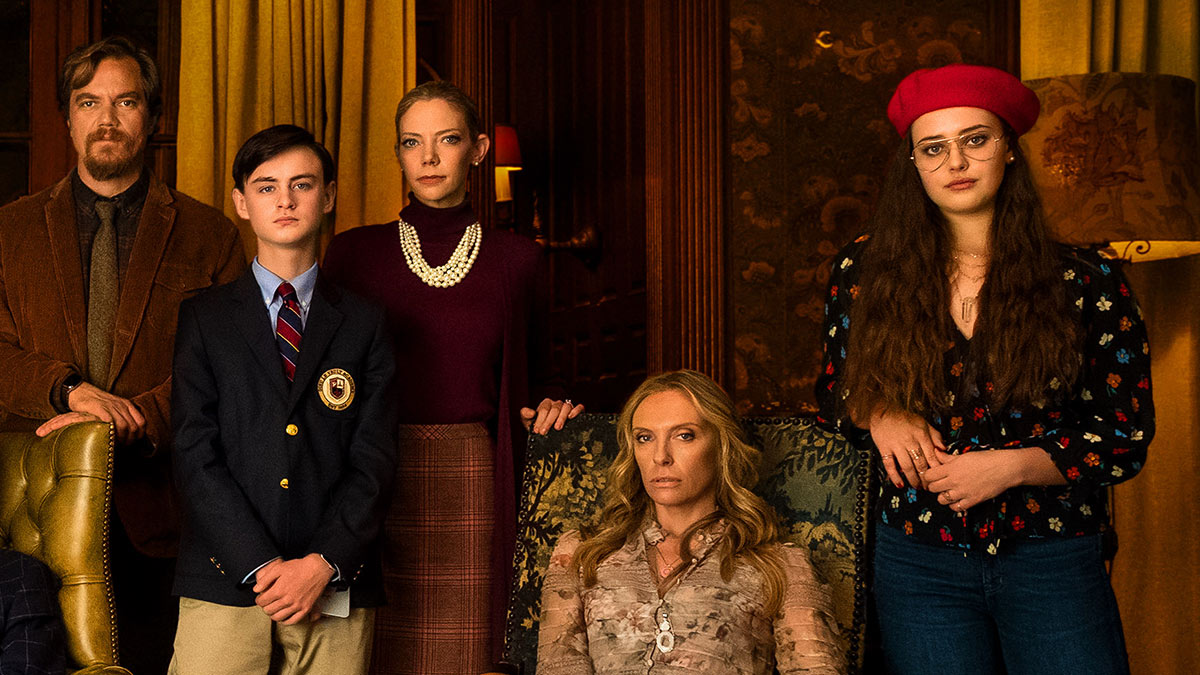 Joni and Neil's daughter studies at a prestigious liberal arts college, paid for by Harlan. With the threat of her tuition being cut off hanging over her head, Meg stands to lose a lot.
Jaeden Martell as Jacob Thrombey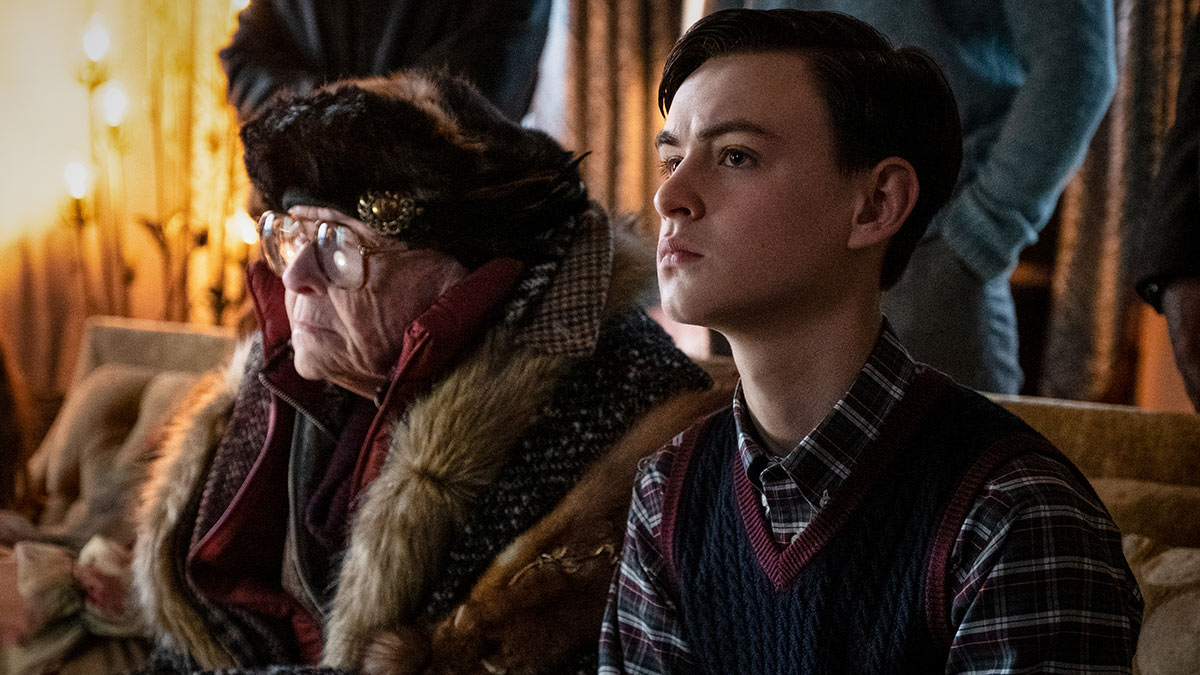 The IT actor plays Harlan's grandson, Walt and Donna's (Riki Lindhome) son, who is constantly strapped to his phone. He holds some questionable right-wing views and always seems to be lurking and listening behind closed doors.
Edi Patterson as Fran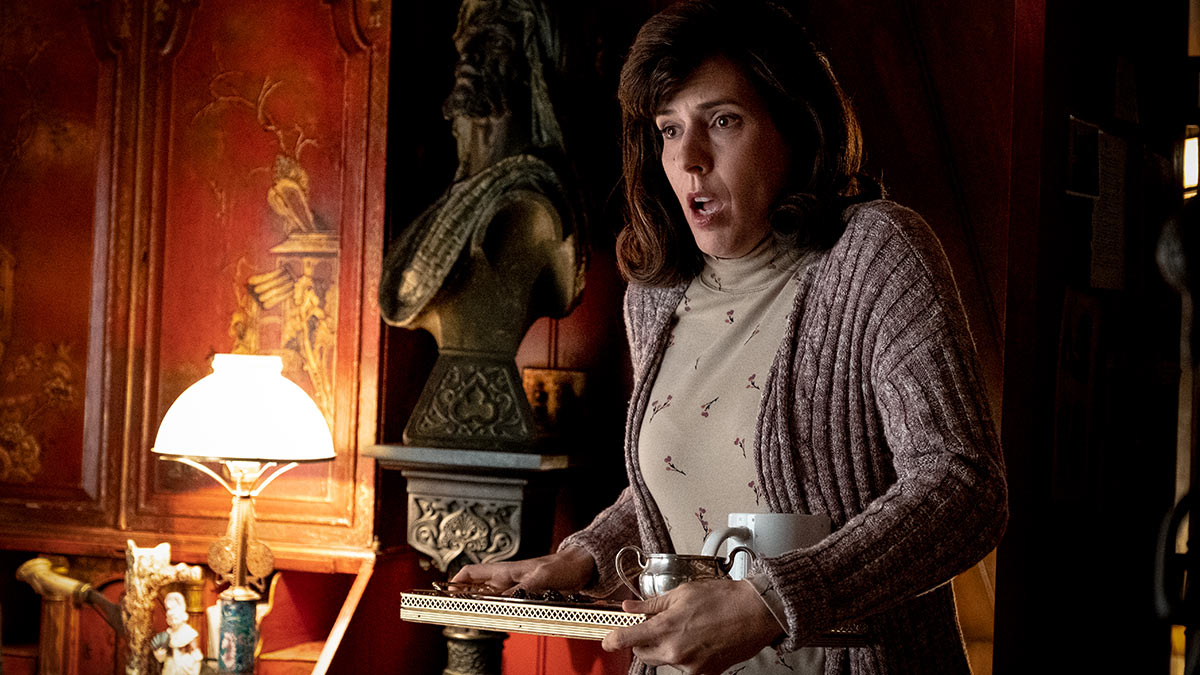 Harlan's dedicated housekeeper is the one who discovers his body and later plays an important role in how the truth unravels.
Not heard about the Virgin Media Store?
It's the place where you can buy the latest and greatest movies and TV Box Sets, yours to watch again and again, at home or on the go. Sign up now at virginmediastore.com, choose from hundreds of films and TV Box Sets and start watching instantly.
Enjoy your purchases on your Virgin TV Box (TiVo®/V6), online, or on your registered iOS and Android devices with the Virgin Media Store app.
Show me the latest releases on the Virgin Media Store.
You can also rent the latest films on Virgin Movies
Go to On Demand > Movies. Search for a title, or browse by categories such as Out This Week, Top Rentals or Box Office Hits. Once you've found the movie you want to rent, select Watch now to start watching instantly. Then, sit back and enjoy! You'll have up to 48 hours to finish watching your film.
Virgin Media Store: Separate terms and conditions apply to the Virgin Media Store service. Purchases must be made on the website or set top box. Virgin TV subscription and our latest Virgin TV V6 box required to buy and watch via set top box – Store is not available on other boxes. Compatible device & browser required. Max 5 registered devices. Max 2 devices can stream content simultaneously. Stream and download in UK only (or while temporarily in the EU).
Virgin Movies On Demand: Virgin Movies On Demand movies are pay by title. Once rented, content available for 48 hours.
Interviews: Any opinions expressed in interviews are those of the interview subject and not those of Virgin Media.