Skip to main content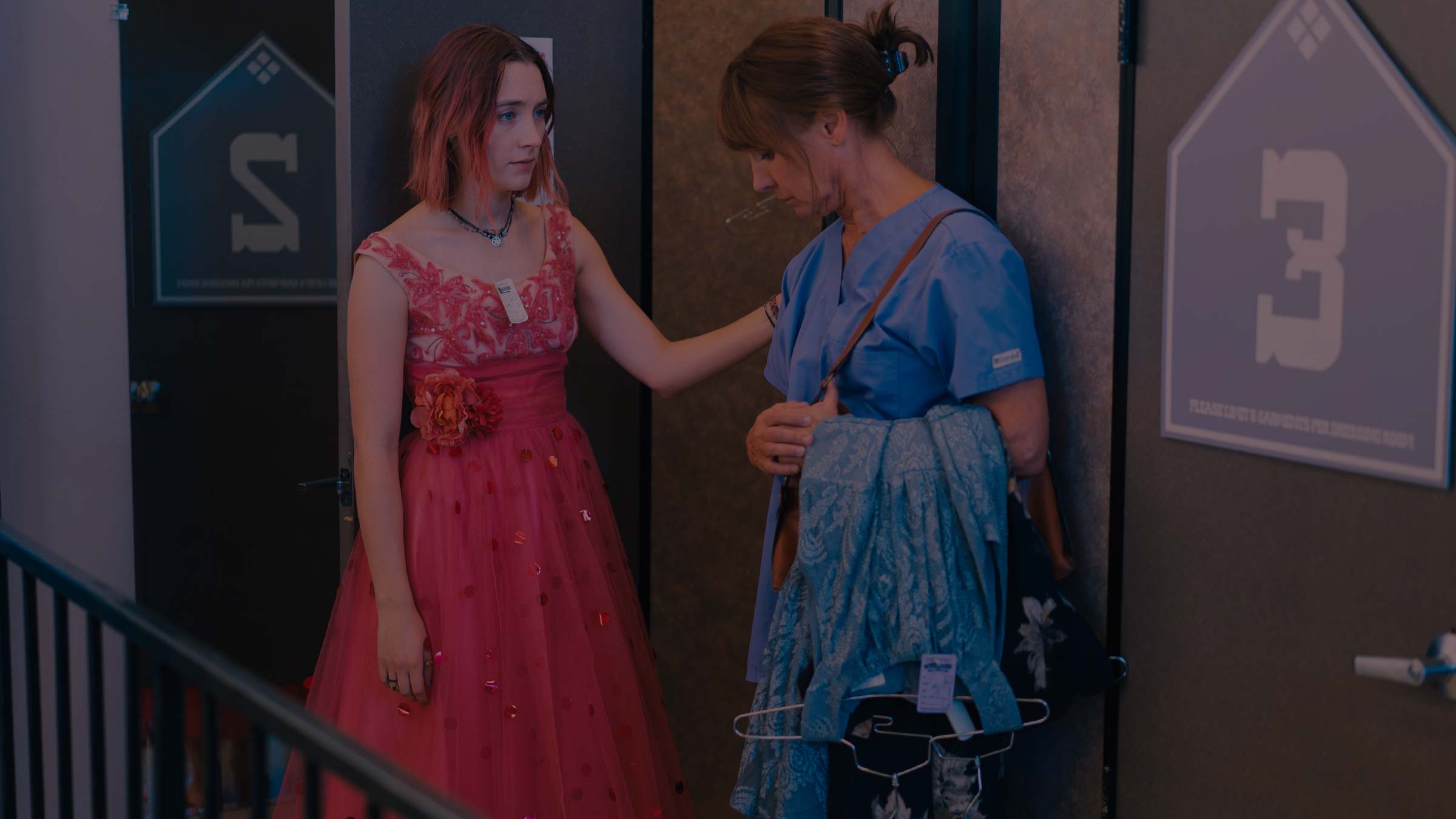 In the Oscar-nominated Lady Bird, Saoirse Ronan and Laurie Metcalf soar as a flawed yet wholly relatable mother-daughter duo
Lady Bird, available from Friday 30 November in Sky Cinema on demand. Cert 15. Also available in HD
Greta Gerwig's directional debut is a film that doesn't rely on clichés, action sequences or grand gestures to carry its message. Instead, Lady Bird is a film built on the idiosyncrasies, emotions and non-events that make up everyday life.
The story focuses on 17-year-old Christine "Lady Bird" McPherson (Saoirse Ronan), a high schooler with some big ideas on boys, popularity, self-identity, expression, sex and… more boys. Her independence of mind puts her on a collision course with her long-suffering mother Marion (Laurie Metcalf) and her Catholic school education.

With her brother and his girlfriend co-habiting in the cramped McPherson household, Lady Bird spends her days dreaming about getting out of Sacramento, California, and navigating the pitfalls of young adulthood together with her friend Julie (Beanie Feldstein).
In focusing on the small, seemingly insignificant details, Gerwig's film resonates with viewers on a deeply heartfelt, relatable level. Growing up can be tough, but thankfully Lady Bird is packed with useful life lessons that'll hit home with young adult viewers, and have the rest of us nodding along in sweet nostalgia. Read on and ready yourself for the feels…
Time flies when you're having fun – and even when you're not
Time is a fickle mistress – the more you want it, the faster it seems to slip away, and when you wish it would fly by, it seems to creep along at a snail's pace. Lady Bird longs to fly the nest and explore the East Coast, but as her final high school term comes to an end and big city life beckons, she begins to realise that the grass isn't always greener.

Never underestimate the power of a teen crush…
No one wants to be reminded of their first forays into flirting, but it can be fun to reminisce about puppy love. Lady Bird first strikes up a relationship with Danny (Lucas Hedges, Manchester By The Sea), but it soon transpires that her affections might be misguided. Later, when musician Kyle (Timothée Chalamet) enters the scene, Lady Bird is once again swept off her feet. It's always the musicians, isn't it?

…or a great friendship
Ah, those awkward teenage years… no one would want to relive those, would they? The only thing that made this time of self-conscious self-discovery better were the connections shared with friends going through the same thing. Lady Bird and best friend Julie's relationship might have some hairy moments, but ultimately, they always find their way back to each other.

There's no better shopping buddy than your mum
There's a brilliant scene where Lady Bird and her mum are in the middle of a heated argument while shopping, until Marion pulls out a pink dress that stops Lady Bird in her tracks. "Oh, it's perfect!" she exclaims. For anyone who has ever gone shopping with their mother, this dynamic is sure to resonate – one minute you're arguing, the next you're bonding over a choice item.

If you need a good cry, listen to "Crash Into Me" by the Dave Matthews Band
Released in 1996, this song has eased broken hearts the world over. With its forlorn, lovesick lyrics and lingering melody, it's a fine accompaniment to your everyday bout of teenage angst. Stick it on repeat. If it's good enough for Lady Bird and Julie…
Be yourself – everyone else is already taken
Yes, it might be a cliché, but that doesn't make this Oscar Wilde quote any less true. It's especially true in the case of Lady Bird, with her flame-red hair, fierce personality and restless spirit. She often alludes to coming from the wrong side of the tracks and even pretends to come from a wealthy family to fit in with the "cool" kids. Come on, girl – you're waaaaay cooler than that!
Find out what's on Sky Cinema
Get even more lights, cameras and action with our movie homepage, featuring all the daily premieres and more of the thousands of films available on demand on Sky Cinema.

Watch on the go
If you subscribe to Sky Cinema on Virgin TV, you can watch on the go with the Sky Cinema app on your mobile, laptop or tablet anywhere in the UK (or while temporarily in the EU) with a WiFi or broadband connection. Just download from the Apple app store, Google Play or the Amazon appstore and log into the app to start watching.
Upgrade to Sky Cinema now
Don't have Sky Cinema? You can find out about our Sky Cinema package and upgrade here.
TV channels: Channels, content and features available depend on your chosen package. Channel line-ups and content are subject to change at any time and to regional variations.
HD: HD TV required to view HD channels. Number of inclusive HD channels depends on package.
Premium channels (add-ons): 30 days' notice required to remove premium channels/packs. Sky Sports SD subscription required to take Sky Sports channels in HD.
Sky Cinema app: Only available via the Sky Cinema websites or apps (for selected iOS and Android mobiles and tablets) to customers who subscribe to these channels. UK only. Maximum 2 devices. Only available on iOS 8 and above, and Android 4.x. Selected content may not be available to view. Separate terms and conditions apply to the Sky Cinema and Sky Sports apps and websites.