Skip to main content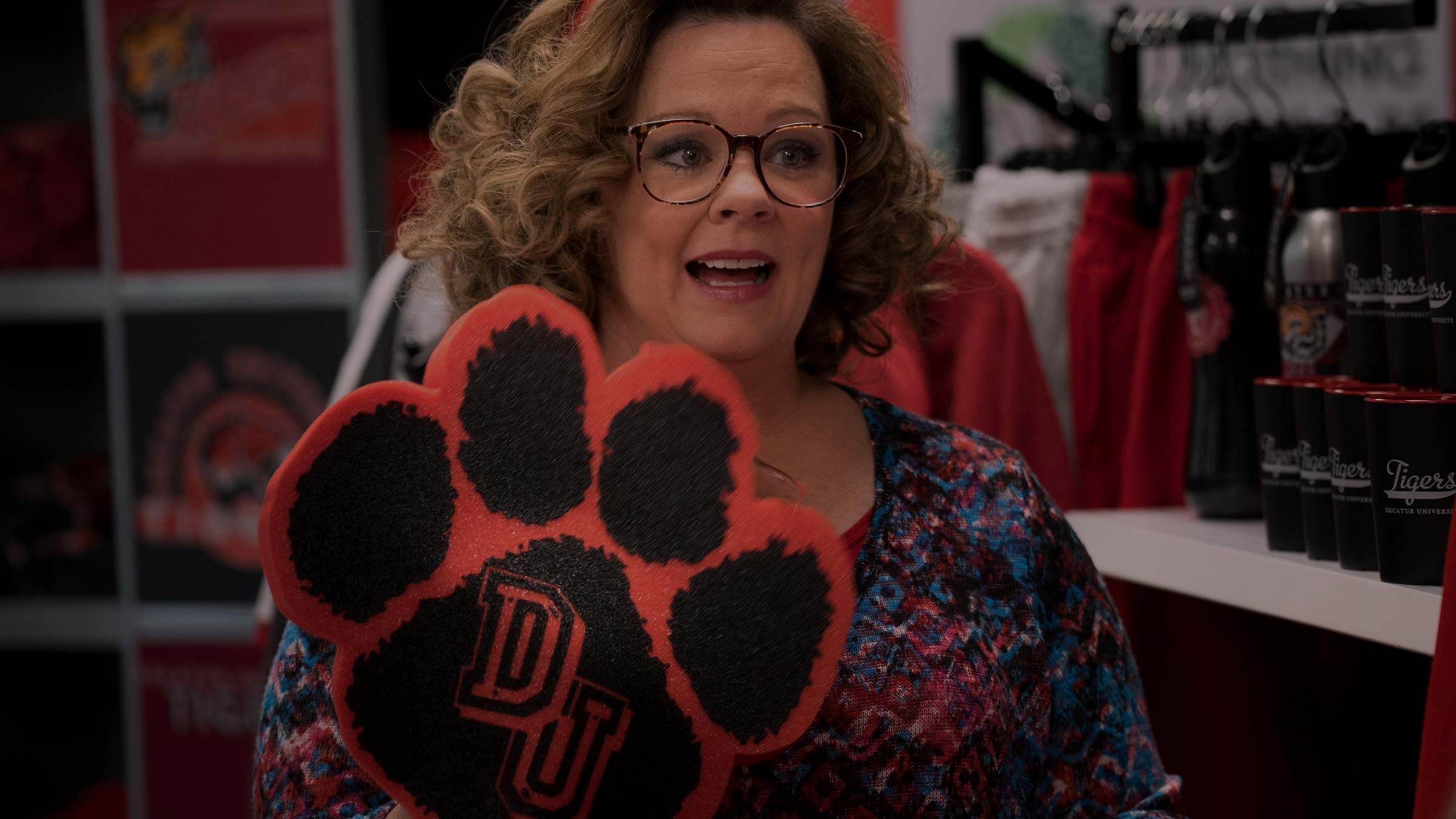 Power couple doesn't even begin to cover it, as this comedy smash from Melissa McCarthy and Ben Falcone shows
Life Of The Party, available from Friday 15 February in Sky Cinema on demand. Cert 12. Also available in HD
After 23 years of marriage, Daniel Miles (Matt Walsh, Veep) drops a bombshell on wife Deanna (Melissa McCarthy) – he wants a divorce. Oh, and he's leaving her for another woman, estate agent Marcie (Julie Bowen, Modern Family). Deanna is left reeling and endeavours to start afresh.
She decides to go back to college to complete the archaeology degree she never got to finish after falling pregnant with daughter Maddie (Molly Gordon, Animal Kingdom). But it just so happens that she's enrolled in the same university that Maddie is attending, and bringing her overly enthusiatic outlook on campus life with her.

Behind the Life Of The Party are real-life husband-and-wife team Melissa McCarthy and Ben Falcone. They co-wrote the film, and Falcone directed. It's the third film from this talented twosome, following 2014's Tammy and 2016's The Boss (in which Falcone also stars).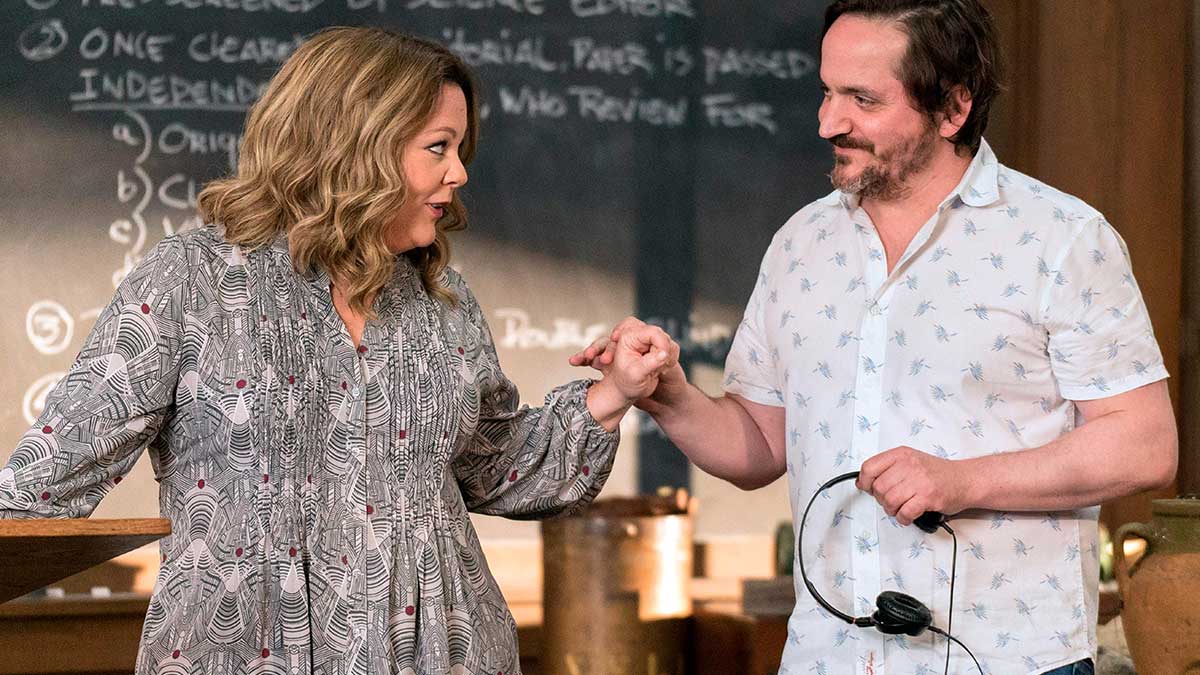 If you're having trouble picturing Falcone, cast your mind back to 2011's Bridesmaids, in which McCarthy plays bridesmaid Megan. In a scene on a plane heading to Las Vegas, Megan sets her sights on an air marshal sitting next to her and – you've guessed it – that's Falcone!
If you're wondering how they manage to do it all, Falcone has said, "We pull out a laptop, somebody holds it for a while, and then we trade" – sounds simple enough! Before you tune in, check out the other real-life couples setting Hollywood alight.

Emily Blunt and John Krasinski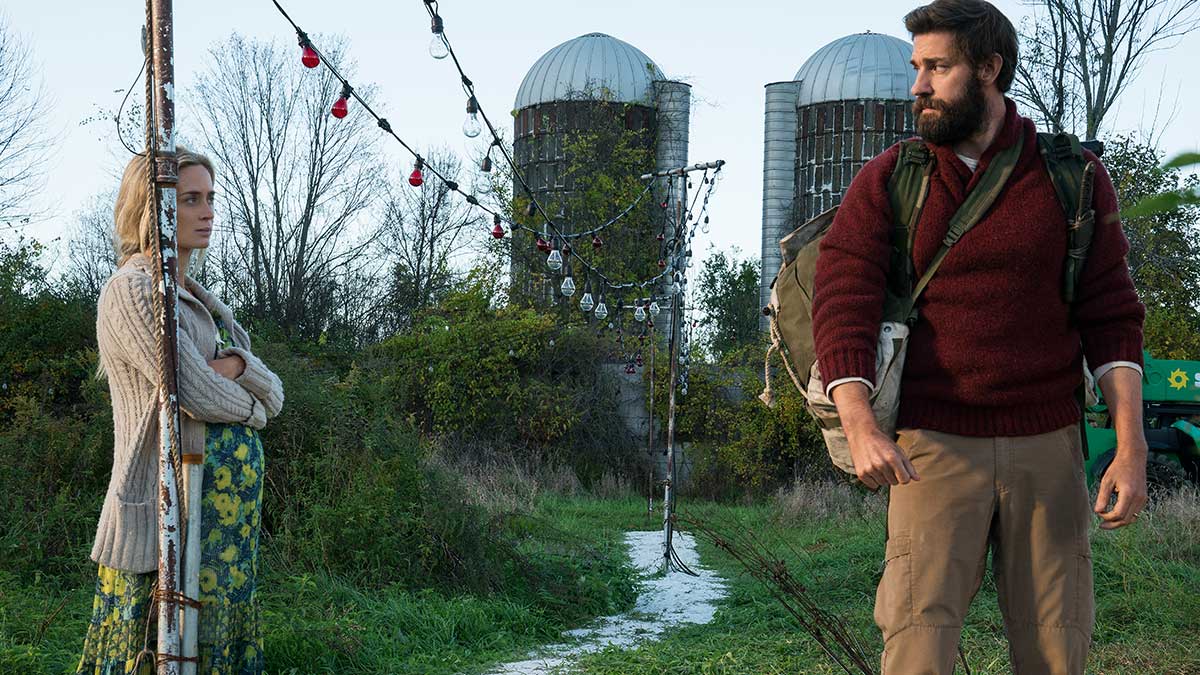 John Krasinski (Jack Ryan) wrote, directed and acts in unique horror film A Quiet Place alongside his real-life wife Emily Blunt (Mary Poppins Returns). Although naysayers allegedly claimed the film would tear the couple apart, it actually brought them closer together.
At the Screen Actors Guild Awards, Blunt took home the award for Outstanding Performance by a Female Actor in a Supporting Role, but shouted out Krasinski in her acceptance speech, saying, "Thank you for giving me the part. You would've been in major trouble if you hadn't, so you didn't really have an option, but thank you."

Leslie Mann and Judd Apatow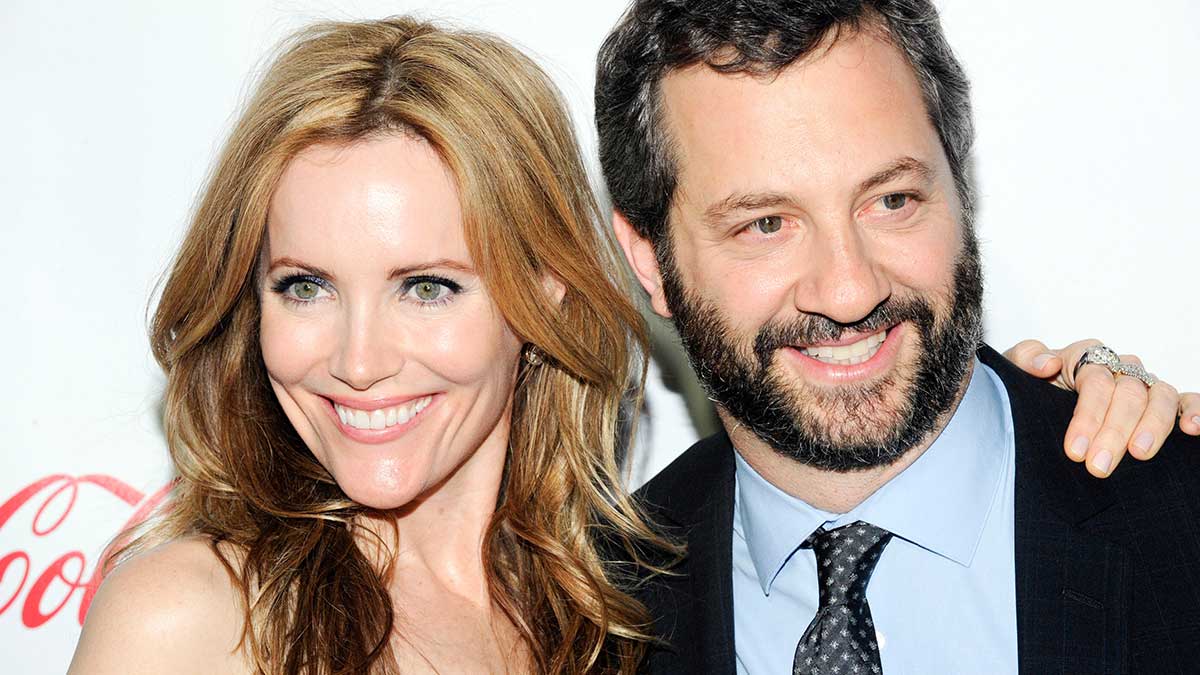 When he first met Leslie Mann in 1995 during her audition for The Cable Guy, do-it-all director, producer, writer, actor and stand-up comedian Judd Apatow is quoted as thinking, "There goes the future Mrs Apatow". It's now been over 20 years of marital bliss in a partnership that's delivered hit after hit, including Knocked Up, Funny People, and This Is 40, which also stars their daughters.
Mann is clearly Apatow's favourite, but is it favouritism? Mann told The New York Times, "I'm not just the girl who's in Judd's movie. I'm giving much more. It's such a collaboration. If I wasn't here, it wouldn't exist in the way it does." We couldn't agree more.

Penélope Cruz and Javier Bardem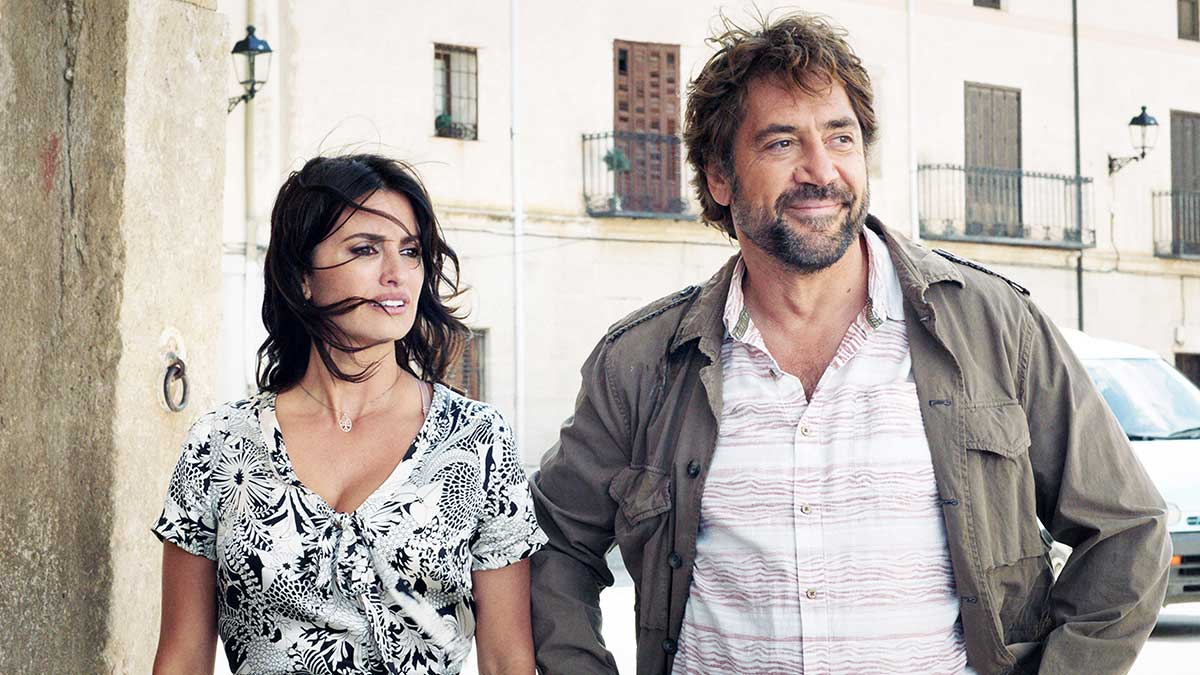 The two first met while filming the 1992 Spanish film Jamón Jamón, where Penelope Cruz made her movie debut, but it wasn't until years later that Cruz and Javier Bardem made things official. The famously private couple tied the knot in 2010.
Cruz told E! News about their collaborations, "I love working with him, but it's not something we want to do every year or every couple of years. Once in a while." In total, Bardem and Cruz have starred in eight films together, the latest being Everybody Knows from last year, so we beg to differ…

Samira Wiley and Lauren Morelli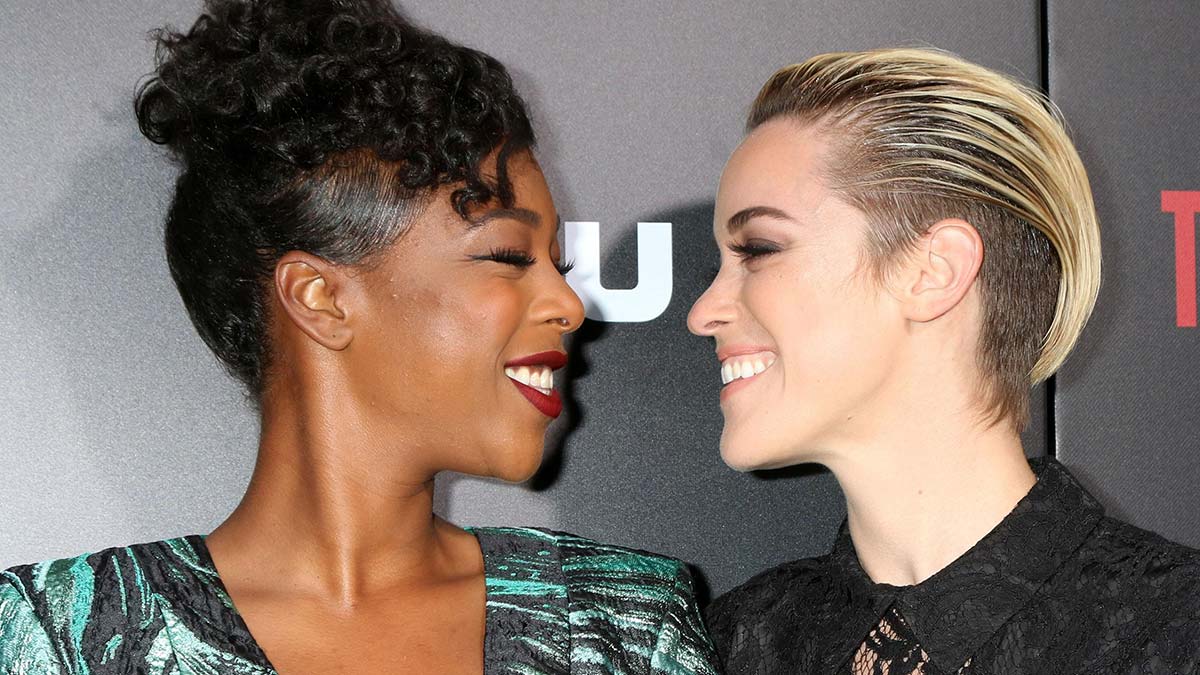 For Orange Is The New Black star Samira Wiley (who plays Poussey Washington), it was technically love at first sight with Lauren Morelli, but the "first sight" was initally focused on Morelli's script. She was a writer on the show, and happened to be married to a man at the time. Over time, Morelli came to understand her sexuality, and she and Wiley were eventually married in 2017. Could a future writing/acting partnership be on the cards? It sounds like the dream pairing – watch this space!

Seth Rogen and Lauren Miller Rogen

Lauren Miller Rogan started out in supporting roles in Seth Rogen's films, including Superbad, Zack And Miri Make A Porno and 50/50. She co-wrote, produced and starred in the film For A Good Time, Call… before making her directorial debut in 2018 with Netflix's Like Father.
One of the roles was for a Canadian guy in his mid-30s, and Rogan – an American-Canadian guy in his mid-30s – leaped at the chance. His wife took more convincing, even saying, "The character isn't like you". Ah, lovers' tiffs…

Will Smith and Jada Pinkett Smith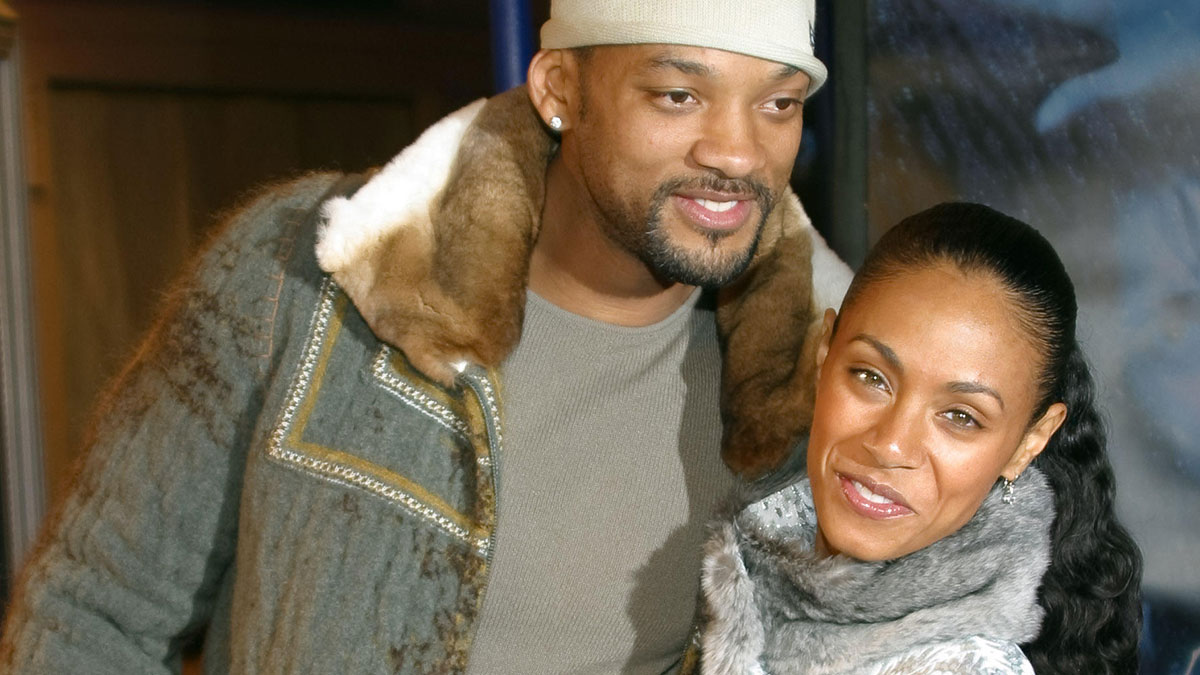 A list such as this just wouldn't be complete without Hollywood's ultimate power couple. Pinkett Smith auditioned to play Smith's girlfriend in The Fresh Prince Of Bel-Air in 1994, but was turned down because of her height. Oh well, she got to be his real-life wife in 1997!
The couple run production company Overbrook Entertainment, which delivered Ali and The Pursuit of Happyness, both of which starred Smith. In 2004, they wrote the TV series All Of Us, which is loosely based on their own family.
Find out what's on Sky Cinema
Get even more lights, cameras and action with our movie homepage, featuring all the daily premieres and more of the thousands of films available on demand on Sky Cinema.

Watch on the go
If you subscribe to Sky Cinema on Virgin TV, you can watch on the go with the Sky Cinema app on your mobile, laptop or tablet anywhere in the UK (or while temporarily in the EU) with a WiFi or broadband connection. Just download from the Apple app store, Google Play or the Amazon appstore and log into the app to start watching.
Upgrade to Sky Cinema now
Don't have Sky Cinema? You can find out about our Sky Cinema package and upgrade here.
TV channels: Channels, content and features available depend on your chosen package. Channel line-ups and content are subject to change at any time and to regional variations.
Premium channels (add-ons): 30 days' notice required to remove premium channels/packs. Sky Cinema Premiere +1 not available in HD
Sky Cinema app: Only available via the Sky Cinema websites or apps (for selected iOS and Android mobiles and tablets) to customers who subscribe to these channels. UK only. Maximum 2 devices. Only available on iOS 8 and above, and Android 4.x. Selected content may not be available to view. Separate terms and conditions apply to the Sky Cinema apps and websites.