Skip to main content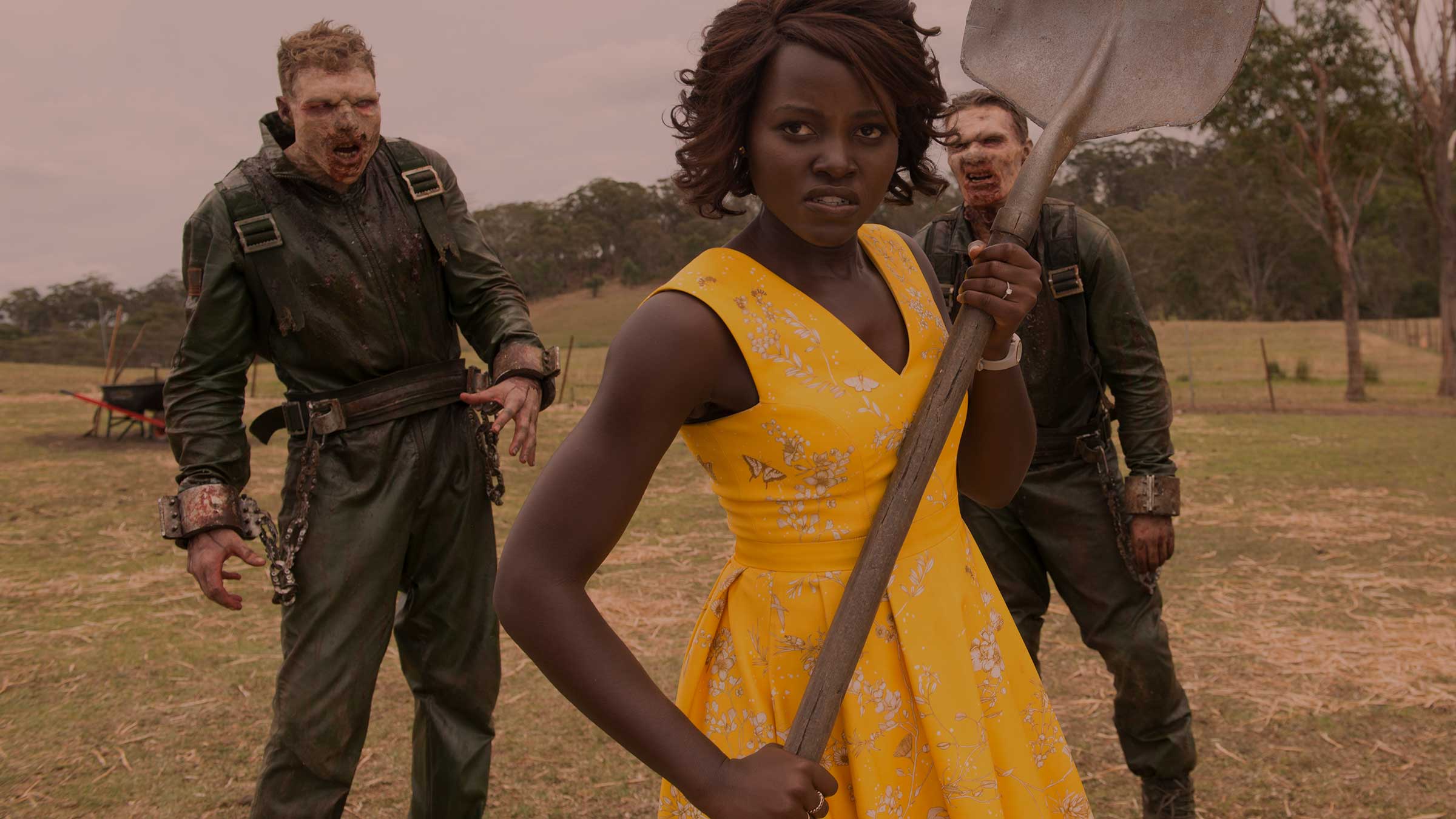 In this quirky zombie caper, a teacher bites off more than she can chew…
Little Monsters, available from Friday 15 November in cinemas and in Sky Cinema on demand. Cert 15
Lupita Nyong'o wowed audiences when she made her feature film debut in 2013's 12 Years A Slave – a brave and emotional performance that earned her an Academy Award for Best Supporting Actress. She's been gracing our screens regularly ever since, including appearances in several Star Wars films and hit flicks Black Panther and Us.
Nyong'o's latest venture is Little Monsters, an Australian zombie comedy where she plays kindergarten teacher Miss Caroline. Her class is on a field trip to a farm when, as luck would have it, zombies break out of a nearby US testing facility. Miss Caroline must do everything she can to distract her students and keep them safe from the horde… luckily these are zombies of the slow-moving variety.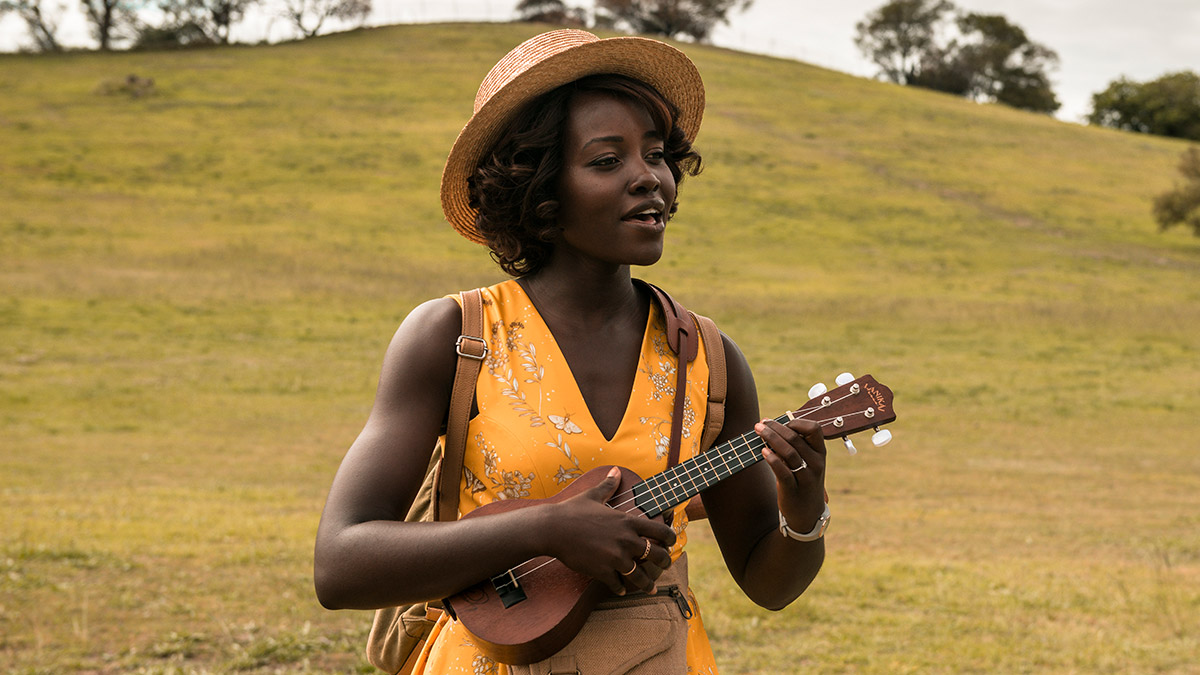 "If you're happy and you know it..."

Along for the ride are has-been musician Dave (Alexander England), who has a crush on Miss Caroline, and Teddy McGiggle (Josh Gad, Beauty & The Beast), an uncooperative children's television personality filming his show on the site. This romcom/zomcom mash-up is a gory delight, with plenty of fun and foul-mouthed jokes, and our leading lady on top form.
But Nyong'o's movie career hasn't been all blockbusters and awards. Before her breakthrough role in 12 Years A Slave she had several far less prominent jobs on various film sets – including production assistant on 2005's The Constant Gardener, which among other things involved getting coffee for star Ralph Fiennes!
Nyong'o still remembers the "sobering" advice Fiennes gave her. "He said, "If there's anything you want to do, do that instead. Only act if you feel like you can't live without it." It wasn't what I wanted to hear, but it was real." Fiennes himself has spoken warmly of her "lovely personality" and how "extraordinary" she was in 12 Years A Slave.
Let that be an inspiration to us all – started at the bottom, now look where she is! Want to find out what some of your favourite stars were doing before their acting careers took off? Read on…
Amy Poehler, ice cream scooper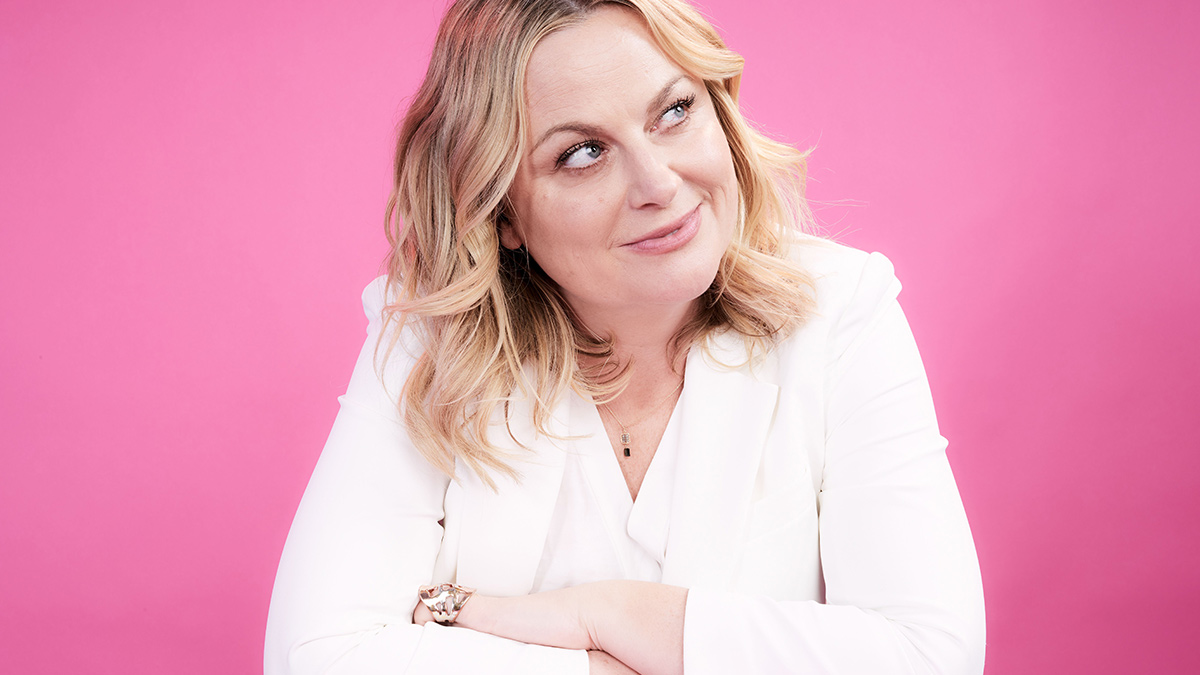 "Do I want strawberry or chocolate today?"

Before she knew she wanted to be an actor, Poehler worked as an ice cream scooper at Chadwick's, her local parlour in the suburbs of Boston. She was planning to major in English at Boston College and maybe become a teacher, like her parents.
But, as she outlined in an essay for The New Yorker about her days serving ice cream, "when I stood in the dining room and demanded attention I was reminded of things I already secretly knew about myself. I wasn't shy, I liked to be looked at, and making people laugh released a certain kind of hot lava into my body that made me feel like a queen."
The star of Inside Out, Mean Girls and Parks & Recreation is in good company – Julia Roberts, Barack Obama, Orange Is The New Black's Taryn Manning and Grey's Anatomy's Eric Dane all worked at Baskin-Robbins stores before hitting the big time.

Christopher Walken, lion tamer
When he was 16, Walken participated in a circus act alongside renowned tamer Terrell Jacobs, who was known as "The Lion King". After Jacobs performed with a dozen lions, Walken stayed on stage to do tricks with a lioness called Sheba. "She was very sweet. Like a dog, really," he told Vanity Fair in a 2012 interview.
In the 1960s, Walken worked as a dancer at a cabaret nightclub, where the owner disliked his real first name, Ronald, and decided to call him Christopher. The Oscar-winning star of The Deer Hunter and Catch Me If You Can later changed his name officially. Pierce Brosnan also tried his hand at the circus life – in his teens, he was a professional fire eater!

Adrien Brody, magician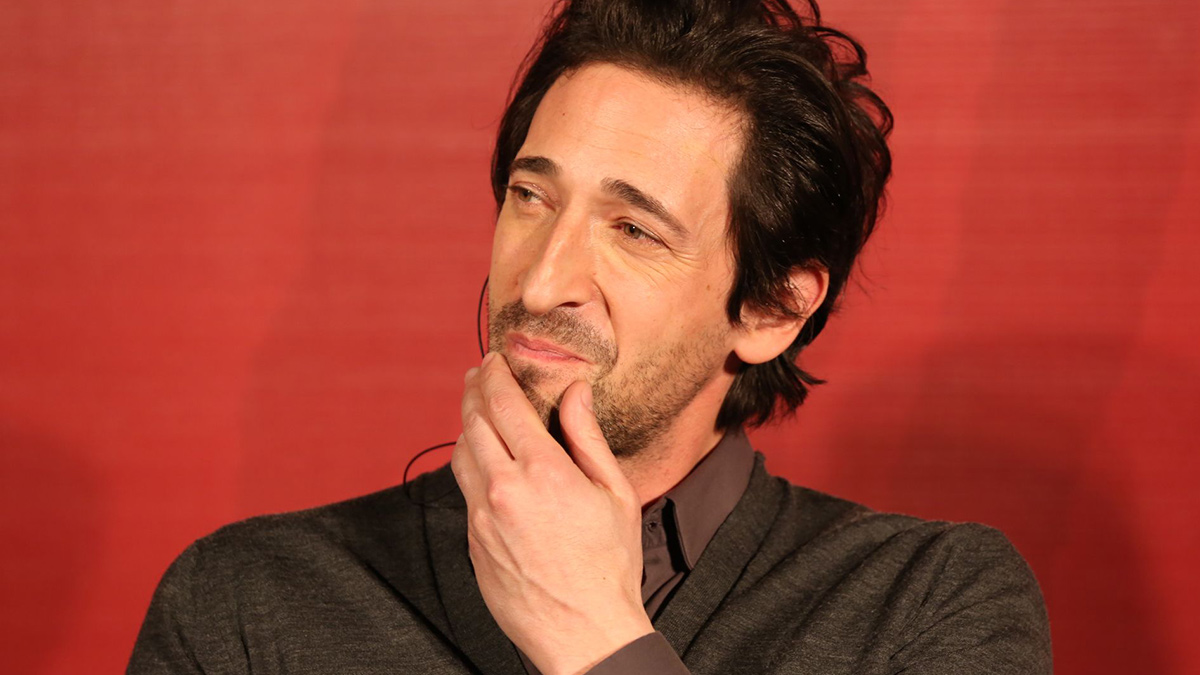 "And now for my next trick..."

As a young boy, Brody performed magic tricks as "The Amazing Adrien". He told CNN that this was his "introduction to performing… As an actor, it's a very similar process. You're creating something that doesn't necessarily exist and you're making it believable and real."
Clearly it stood him in good stead, as Brody became the youngest person to win the Academy Award for Best Actor at the age of 29 for his role in The Pianist. And it's all come full circle – he played history's most iconic illusionist in the TV miniseries Houdini in 2014.
Taraji P Henson, Tina Turner cover singer
Before her breakthrough role in 2001's Baby Boy, the Oscar-nominated actor had various jobs, including working as a secretary at the Pentagon, but she also sang Tina Turner covers on a Potomac River cruise ship.
In fact, alongside her movie career (including hits like The Curious Case Of Benjamin Button and Hidden Figures), Henson earned a record deal in 2011 and lent her vocals to Hustle & Flow's Oscar-winning song "It's Hard Out Here For A Pimp". So what we really want to know is why we haven't heard more of her singing in Empire! It is a musical drama, after all!
Steve Buscemi, firefighter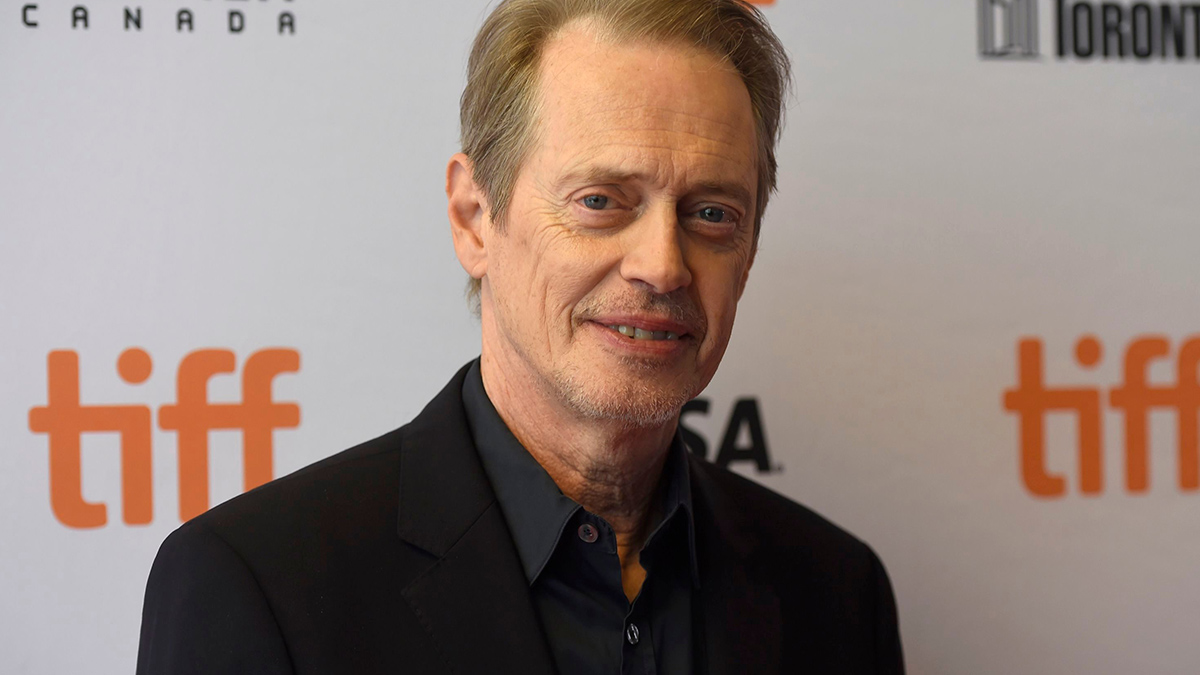 What a top bloke!

Buscemi, best known for gangster TV shows The Sopranos and Boardwalk Empire and quirky supporting roles in films from Con Air to The Death Of Stalin, passed the Fire Department of the City of New York civil service test when he was 18. He worked as a firefighter in downtown Manhattan in the 1980s for four years until he decided he wanted to become an actor.
During the aftermath of the 9/11 terror attacks, Buscemi returned to his roots, working 12-hour shifts to search for survivors in the rubble of the World Trade Center. When people tried to take photos or interview him, he refused. In 2013, the Brotherhood of Fire Facebook page paid tribute to his courage with a post praising his actions.

Find out what's on Sky Cinema
Get even more lights, cameras and action with our movie homepage, featuring all the daily premieres and more of the thousands of films available on demand on Sky Cinema.
Watch on the go
If you subscribe to Sky Cinema on Virgin TV, you can watch on the go with the Sky Cinema app on your mobile, laptop or tablet anywhere in the UK (or while temporarily in the EU) with a WiFi or broadband connection. Just download from the Apple app store, Google Play or the Amazon appstore and log into the app to start watching.
Upgrade to Sky Cinema now
Don't have Sky Cinema? You can find out about our Sky Cinema package and upgrade here.
TV channels: Channels, content and features available depend on your chosen package. Channel line-ups and content are subject to change at any time and to regional variations.
HD: HD TV set, V HD Box, TiVo box or Virgin TV V6 connected with HDMI cables required for HD channels. Number of inclusive HD channels depends on package.
Sky Cinema on demand: Sky Cinema subscription required.
Sky Cinema HD: Sky Cinema Premiere +1 not available in HD.
Sky Cinema apps: Only available via the Sky Cinema apps to customers who subscribe to these channels. Apps for selected iOS and Android™ mobiles and tablets. UK only (or while temporarily in EU). Maximum 6 registered devices. Maximum of one device can watch TV at any one time. Selected content may not be available to view. Separate terms and conditions apply to the Sky Cinema apps.
Premium channels (add-ons): 30 days' notice required to remove premium channels/packs. Sky Cinema Premiere +1 not available in HD.
Interviews: Any opinions expressed in interviews are those of the interview subject and not those of Virgin Media.
Image credits: Stills courtesy of Altitude Film Distribution. Little Monsters © 2019 Little Monsters Holdings Pty Ltd, Create NSW and Screen Australia