Skip to main content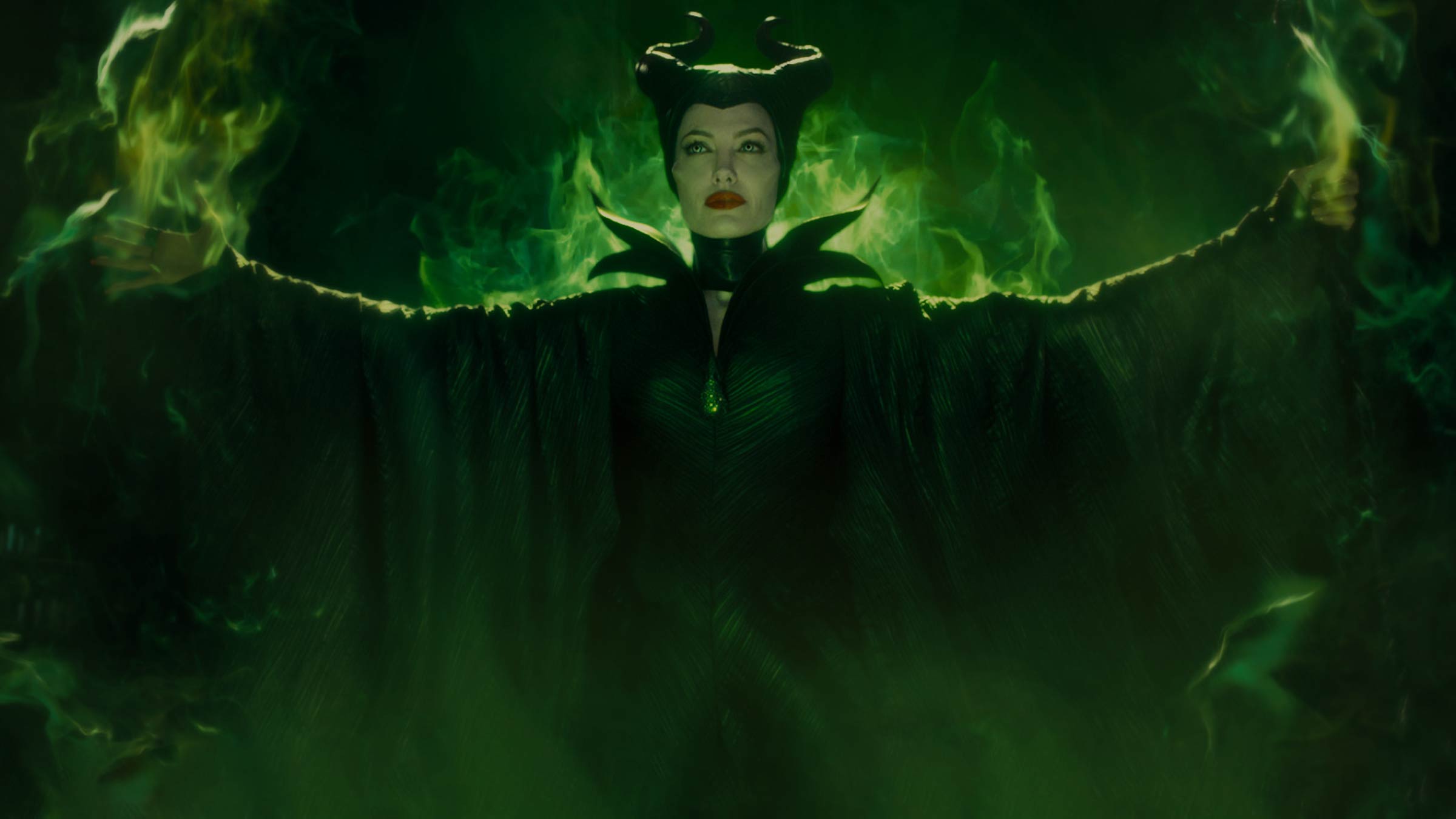 Welcome to the Long Story Short on fantasy sequel Maleficent: Mistress Of Evil. Whether you have ten seconds or a few minutes, we'll make sure our info doesn't send you into a deep sleep…
Disney Maleficent: Mistress Of Evil, available to buy on the Virgin Media Store. Rent it on Virgin Movies from Monday 17 February. Cert PG

Got seconds to spare?
In 2014, Disney released the live-action Maleficent, starring Angelina Jolie in a role that seemed absolutely made for her (and her cheekbones). Also starring Elle Fanning as Princess Aurora, the film attempted to rectify evil fairy Maleficent's bad rap. For the 2019 follow-up movie, released 60 years after Sleeping Beauty, the rest of the tale is unspun…

What's Maleficent's story?
If this story teaches us anything, it's that you should invite everyone – absolutely EVERYONE, including long-lost cousins, extended family, relatives you've never met, that weird aunt – to a christening. Maleficent, a young fairy living in a magical forest known as the Moors, meets a human boy named Stefan, and the pair form a friendship and enjoy a fleeting romance.
As Maleficent becomes protector of her home, Stefan desires power and the throne. Maleficent blocks King Henry's attempts to conquer the land and he says that whoever kills Maleficent will become his successor. Stefan rises to the challenge, drugs Maleficent and cuts off her wings to present to the king, but she survives. He becomes king and the next time they meet is at his daughter Aurora's christening…
How does she feel about Aurora?
Sooo, there's obviously the whole curse business, but it can be broken by true love's kiss, which Maleficent doesn't believe exists. At the end of Maleficent, it's actually Maleficent herself (not Aurora's love interest, Prince Phillip) who breaks the curse, because of her maternal feelings towards Aurora. Awww.
When Aurora first meets Maleficent in the forest, she regards her as her "fairy godmother" and the unlikely pair build a close relationship – a tumultuous one, but a relationship nonetheless.
What's the plot of Maleficent: Mistress Of Evil?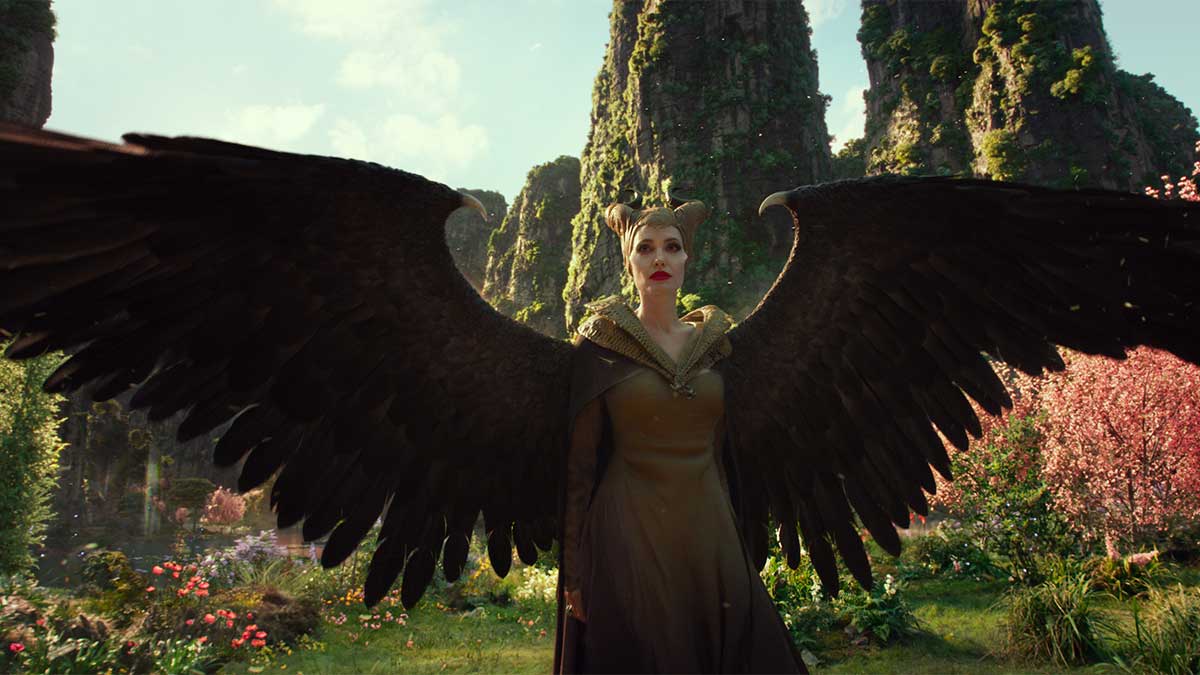 At the end of Maleficent, the fairy killed King Stefan (Sharlto Copley, District 9) and got her wings back. Now, Aurora is set to become queen of the kingdom after Prince Phillip asks for her hand in marriage. Maleficent doesn't approve, but agrees to meets the in-laws, notably Queen Ingrith (Michelle Pfeiffer), who doesn't have the best intentions.
Imelda Staunton, Juno Temple, and Lesley Manville return as Aurora's fairy guardians Knotgrass, Thistlewit, and Flittle, and Sam Riley reprises his role as the human form of Maleficent's loyal raven Diaval.
Is Maleficent a goodie or a baddie?
Mess with Maleficent and you're bound to get the horns, but the answer to this question depends on who you ask…
Personally, we love to love the Mistress of Evil either way!
Can't get enough?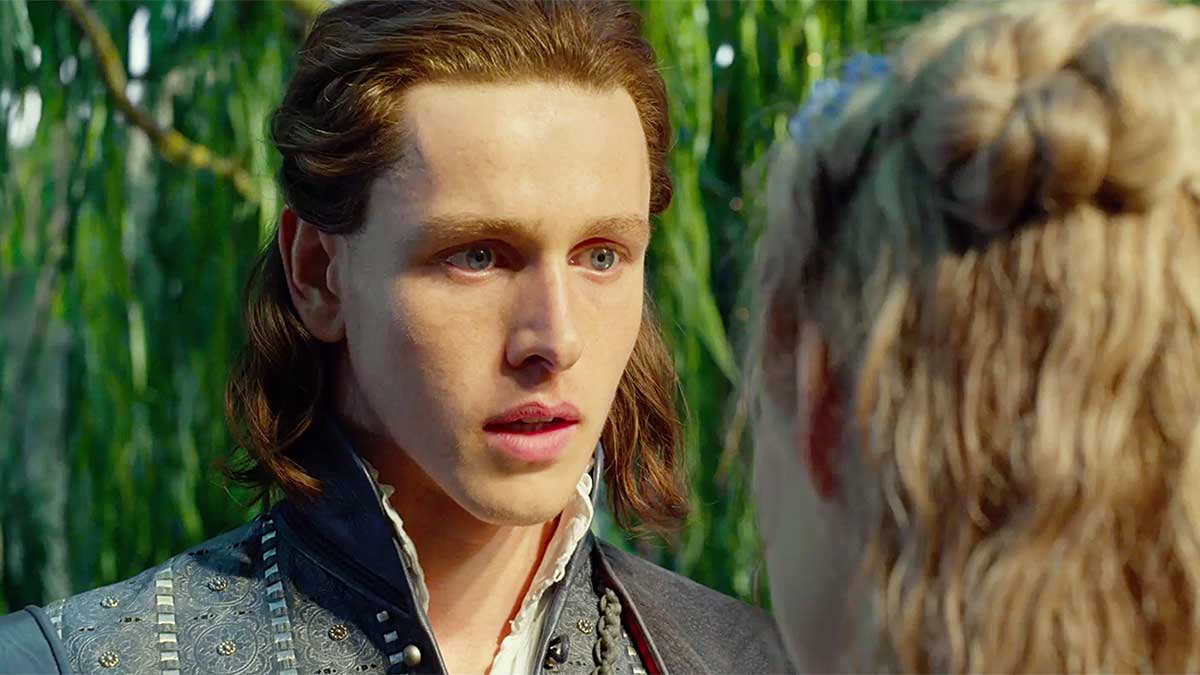 "You want to marry me? Who are you again?", Aurora asks her new Prince Phillip (Harris Dickinson).


If you're wondering why Prince Phillip looks slightly different in the second installation, that's because Harris Dickinson took over the role from Brenton Thwaites. Thwaites was unable to take part because of scheduling conflicts with Titans. Two Prince Charmings (or rather, two Prince Phillips) for Aurora? Lucky gal!
Can't stop staring at Jolie's INSANE bone structure? Us neither. While she's naturally blessed, she had some help here. Cheek prosthetics, a nose piece, pointy ears and sharp teeth all lent themselves to Maleficent's aesthetic. Jolie also wore a skull cap over her hair and the horns were attached with magnets. They added around one foot to Maleficent's stature and came in a variety of sizes and weights. Being evil doesn't mean you can't be chic. Have you seen her clothes? To die for…
Not heard about the Virgin Media Store?
It's the place where you can buy the latest and greatest movies and TV Box Sets, yours to watch again and again, at home or on the go. Sign up now at virginmediastore.com, choose from hundreds of films and TV Box Sets and start watching instantly.
Enjoy your purchases on your Virgin TV Box (TiVo®/V6). Go to On Demand > Movies. Or you can access online and on your registered iOS and Android devices with the Virgin Media Store app.
Show me the latest releases on the Virgin Media Store.
You can also rent the latest films on Virgin Movies
Go to On Demand > Movies. Search for a title, or browse by categories such as Out This Week, Top Rentals or Box Office Hits. Once you've found the movie you want to rent, select Watch now to start watching instantly. Then, sit back and enjoy! You'll have up to 48 hours to finish watching your film.
Virgin Media Store: Separate terms and conditions apply to the Virgin Media Store service. Purchases must be made on the website or set top box. Virgin TV subscription and our latest Virgin TV V6 box required to buy and watch via set top box – Store is not available on other boxes. Compatible device & browser required. Max 5 registered devices. Max 2 devices can stream content simultaneously. Stream and download in UK only (or while temporarily in the EU).
Virgin Movies On Demand: Virgin Movies On Demand movies are pay by title. Once rented, content available for 48 hours.