Skip to main content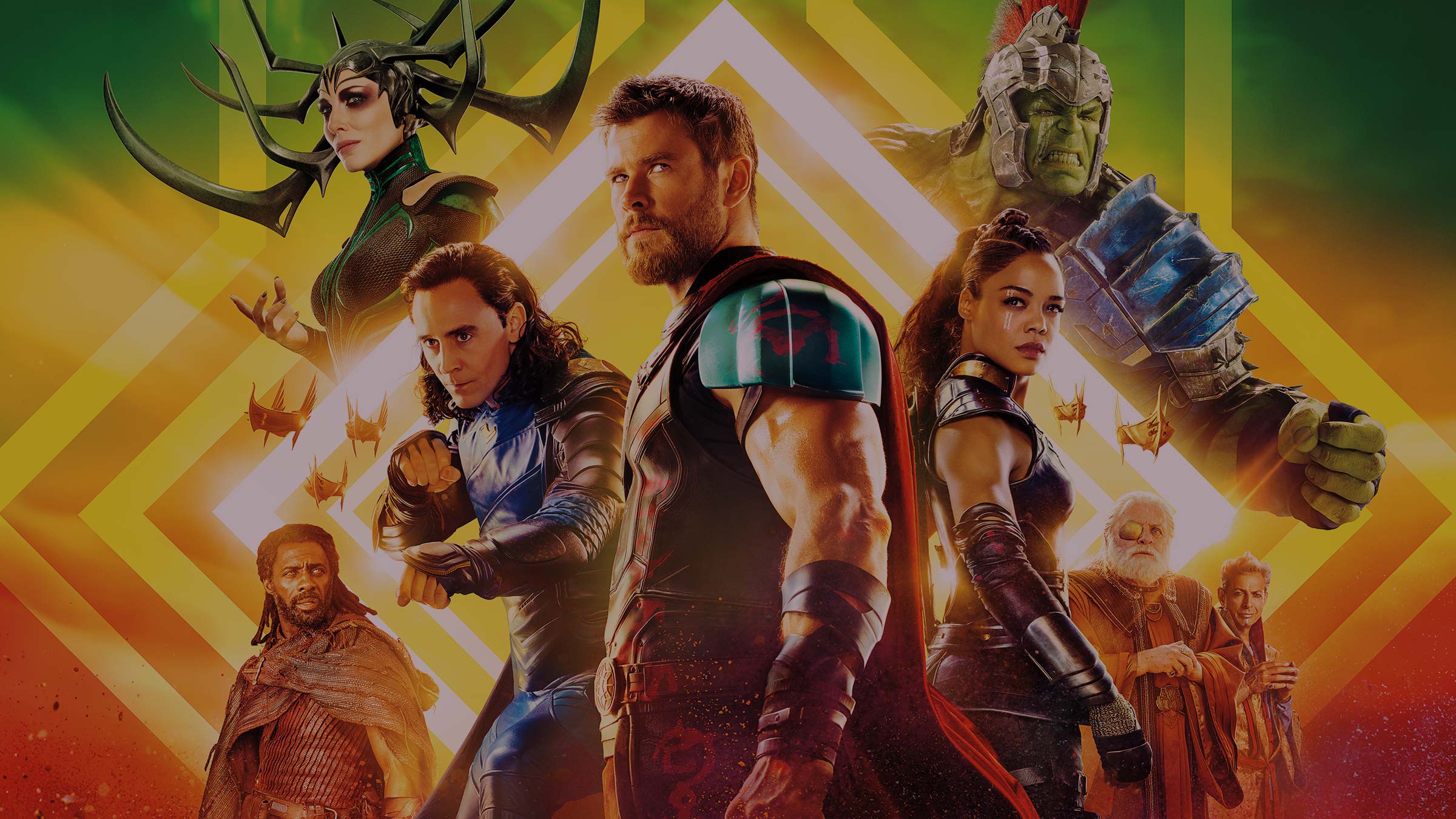 Hilarious. Bombastic. Utterly out there. This is why you need to have the latest Thor movie in your life
Thor: Ragnarok, available from Friday 20 July in Sky Cinema on demand. Cert 12. Also available in HD
When Marvel Studios announced that New Zealand-based indie director Taika Waititi was going to direct the new Thor movie, eyebrows weren't so much raised as put through space camp and sent into orbit. Prior to this, his best-known film was The Hunt For The Wilderpeople, which, like his other movies, was low budget, driven by improvisation, heartfelt, personal and very, very funny.
Also, to be blunt, the solo outings of Marvel's impetuous Norse god weren't nearly as successful as Iron Man's or Captain America's, having not quite found their tone. Waititi's fans could justifiably have asked: what is he thinking? It was as much of a case of "is Thor right for Taika?" as "is Taika right for Thor?".
But it turned out to be a match made in heaven. Or rather, Asgard. Not only is Thor: Ragnarok far and away the best Thor movie, it's also one of the most entertaining movies to grace the Marvel Cinematic Universe (MCU) yet, set apart from the rest of the sprawling series with a cheeky swagger all of its own.


Watch the hammerific trailer…

Played primarily for laughs, Thor: Ragnarok feels close to a parody of sci-fi and fantasy epics, mixing up undead warriors, a fire demon, a retro, 1960s-style space city, a giant wolf, Cate "Galadriel" Blanchett (Ocean's 8) as the Goddess of Death, and (of course) a big, green Hulk. Barely a scene goes by without a laugh-out-loud moment.
And yet, despite being bright and breezy, and offering the surest proof yet that Chris Hemsworth (aka the God of Thunder) has a comedic golden touch, it also delivers some heavy emotional punches, presenting devastating events that shook the MCU to its cosmic core, and suitably prepped audiences for the game-changer that was Avengers: Infinity War (which, tellingly, gives Thor more screen time than any of the previous Marvel supergroup movies).
The word "Ragnarok" is Old Norse for "The Fate of the Gods". And for all its day-glo, 80s synth-soundtracked silliness, the film certainly lives up to its title. That's all due to Waititi's sure hand and unique film-making flair. Thanks to him, Thor: Ragnarok goes down a storm. Read our profile of Taika Waititi here.
Thor: Ragnarok, available from Friday 20 July in Sky Cinema on demand. Cert 12. Also available in HD
Check out more from the Marvel Universe on our dedicated Marvel film and TV page!
Watch on the go
If you subscribe to Sky Cinema on Virgin TV, you can watch on the go with the Sky Cinema app on your mobile, laptop or tablet anywhere in the UK (or while temporarily in the EU) with a WiFi or broadband connection. Just download from the Apple app store, Google Play or the Amazon appstore and log into the app to start watching.
Upgrade to Sky Cinema now
Don't have Sky Cinema? You can find out about our Sky Cinema package and upgrade here.
HD: HD TV required to view HD channels. Number of inclusive HD channels depends on package.
Sky Cinema HD: Sky Cinema Premiere +1 not available in HD.
Sky Cinema app: Only available via the Sky Cinema app (selected iOS and Android devices only) or website to customers who subscribe to these channels. UK only. Maximum 2 devices. Selected content may not be available to view. Separate End User Licence Agreements and terms and conditions apply to the Sky Cinema app and website. Live streaming and On Demand available in UK (or while temporarily in the EU) with broadband, WiFi or 3G/4G only. Minimum 800 kbps recommended per device accessing the service.
Image credit: Thor: Ragnorok © Marvel Studios 2017