Skip to main content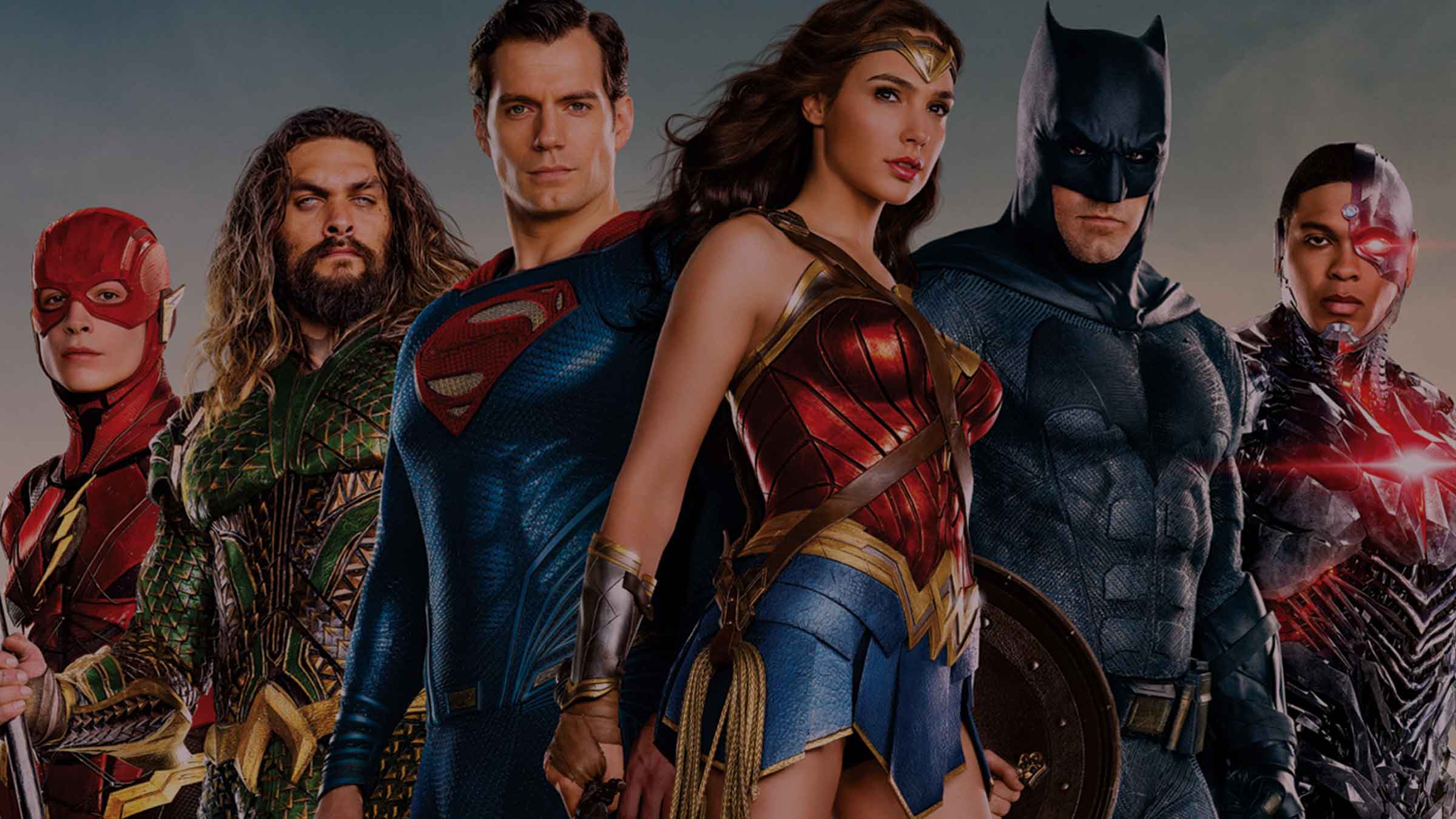 A new team of superheroes are primed and ready to save our bacon in this super-charged box office hit
Buy Justice League on the Virgin Media Store now or rent on Virgin Movies from Monday 26 March. Cert 12
Following Superman's apparent demise in the epic Batman V Superman: Dawn Of Justice, a rejuvenated Bruce Wayne (Ben Affleck, Argo) must join forces with Wonder Woman (Gal Gadot, Fast & Furious 6) to tackle a terrifying new enemy that threatens to obliterate us all in the fantastic Justice League. (Seriously though, what is it with baddies always wanting to destroy the whole planet?)

However, this dynamic duo soon come to realise that a little extra assistance will be needed if they want to get the job done. Check out the trailer for this smashing blockbuster from director Zack Snyder (300)...


Step forward, The Flash (Fantastic Beasts And Where To Find Them's Ezra Miller), Aquaman (Game Of Thrones' Jason Momoa) and Cyborg (Ray Fisher). With their unique powers, these contrasting superheroes are just what the Caped Crusader and Wonder Woman are looking for to make the kick-ass team that is the Justice League. Of course, you DC die-hards out there will know the Justice League isn't actually a quintet. The number and roster of heroes has changed throughout the comics but, in this film, even five superpowered do-gooders aren't enough to hold off their nemesis – such is their awesome and terrifying power. But you'll have to watch the film to find out who else may/may not be joining them... ahem...
Meet the gang
Want to know more about the team that's tasked with stopping us all becoming mincemeat? Click/hover on the crests below to find out more…


Buy Justice League on the Virgin Media Store now and rent on Virgin Movies from Monday 26 March. Cert 12
Want more DC?
Then you're in luck. We have an entire DC Universe collection on the Virgin Media Store. There's lots to buy right now. Here are some of our favourites...
Arrow (seasons 1-5)
The Flash (seasons 1-3)
Gotham (seasons 1-2)
Green Lantern
Man Of Steel
Suicide Squad
Supergirl (seasons 1-2)
Teen Titans
Watchmen
Wonder Woman
Not heard about the Virgin Media Store? It's the place where you can buy hundreds of ace films and TV Box Sets. Want to know more about how to order these top movies and series? Then read our full story here.

How to use the Virgin Media Store
First, set up your account quickly and easily at virginmediastore.com. Once that's done, if you have a Virgin TV V6 box powered by TiVo® you can buy and watch hundreds of films and TV Box Sets via the Virgin Media Store app on your box. Alternatively, if you're not a V6 customer you can buy and watch via the Virgin Media Store website and do everything through that. Simple!

Movies On Demand: Virgin Movies On Demand movies are pay by title. Once purchased, all chargeable On Demand content must be viewed within 48 hours.
Virgin Media Store: Separate terms and conditions apply to the Virgin Media Store service. DVD included for movie purchases only. Purchases must be made on the website or set top box. Compatible device & browser required. Max 5 registered devices. Max 2 devices can stream content simultaneously. Stream and download in UK only.