Skip to main content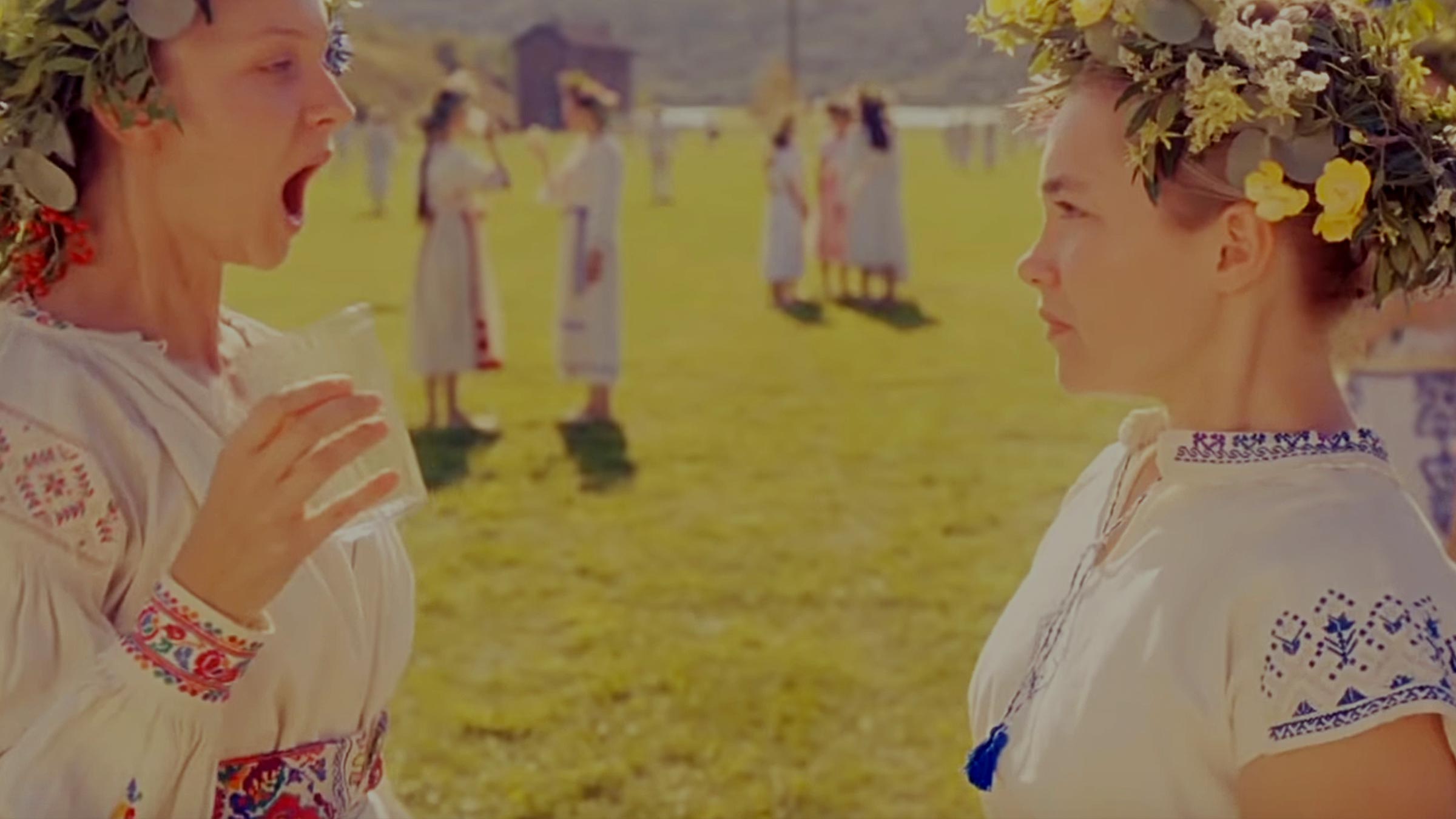 Watching Midsommar is all set to become the new post-break-up ritual… don't worry, we'll explain
Midsommar, available to buy on the Virgin Media Store or rent on Virgin Movies from Monday 28 October. Cert 18
Director Ari Aster is quickly carving out a place in the horror hall of fame with his multilayered, plot-heavy approach to the genre. His feature-length directorial debut, Hereditary, stunned critics, fellow film-makers (including Martin Scorsese) and viewers alike. This year, he brought us Midsommar, described as a companion, not a sequel, to his previous film.
It begins with a family tragedy that leaves Dani (Florence Pugh) bereft. Her boyfriend Christian (Jack Reynor) tries to comfort her, but to no avail. Their relationship has been on the rocks for a while but, out of guilt, he invites her on a trip with his friends to a remote Swedish village.

The group descends on Hårga during a summer solstice festival held every 90 years. But it's not long before the pagan cult living there subjects them to a series of perverse and violent rituals…
If you need to mentally prepare yourself before sitting down to watch Midsommar, check out all the reasons why scaring yourself silly will be so, so worth it.
It's a break-up movie "dressed in the clothes of a folk horror film"
Aster was inspired to create Midsommar following a break-up, telling VICE: "It felt as big, consuming and cataclysmic as break-ups tend to feel. It's not the end of the world, but in a way it is." He wanted to create a movie that people could turn to when a relationship falls apart, in the same way that he revisits his favourites, including Modern Romance, Scenes From A Marriage and the documentary A Married Couple.
The cast kills it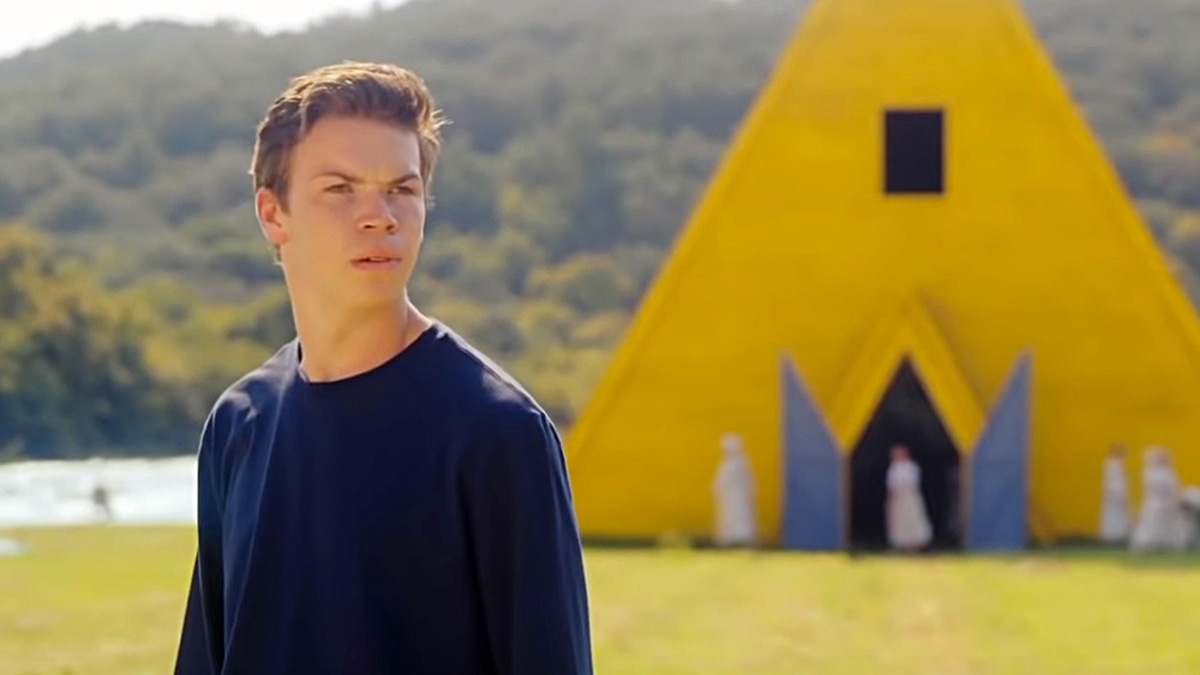 If Mark (Will Poulter) just turns his back on all the horror, it means none of it is really happening, right?

You might recognise Pugh from Fighting With My Family and Lady Macbeth, while Reynor starred in On The Basis Of Sex. Accompanying them on their journey into hell are Josh (William Jackson Harper, The Good Place), Mark (Will Poulter, Black Mirror: Bandersnatch) and Pelle (Vilhelm Blomgren).
The rest of the supporting cast comprises a mix of Swedish, British and Hungarian actors. Interestingly, much of the Swedish dialogue spoken by the Hårga natives is purposefully not subtitled, adding to the sense of mystery and isolation.
Jordan Peele gave Aster his seal of approval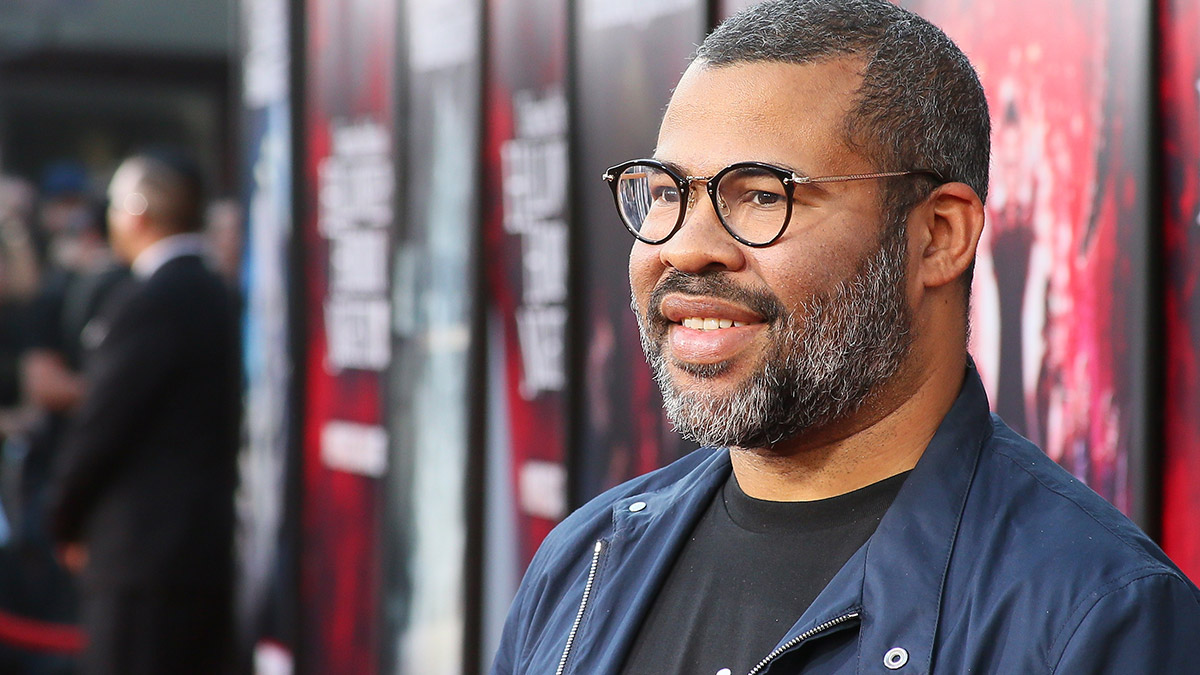 Those glasses give Jordan Peele an eye for horror.

Fellow writer and director Peele, who terrified us with Get Out and the more recent Us, told Fangoria magazine he texted Aster the following after watching Midsommar: "I think you've made the most idyllic horror film of all time." He added that the film "usurps The Wicker Man as the most iconic pagan movie to be referenced", it "transcends the horror of itself" and features "some of the most atrociously disturbing imagery" he's ever seen.
It subverts the horror genre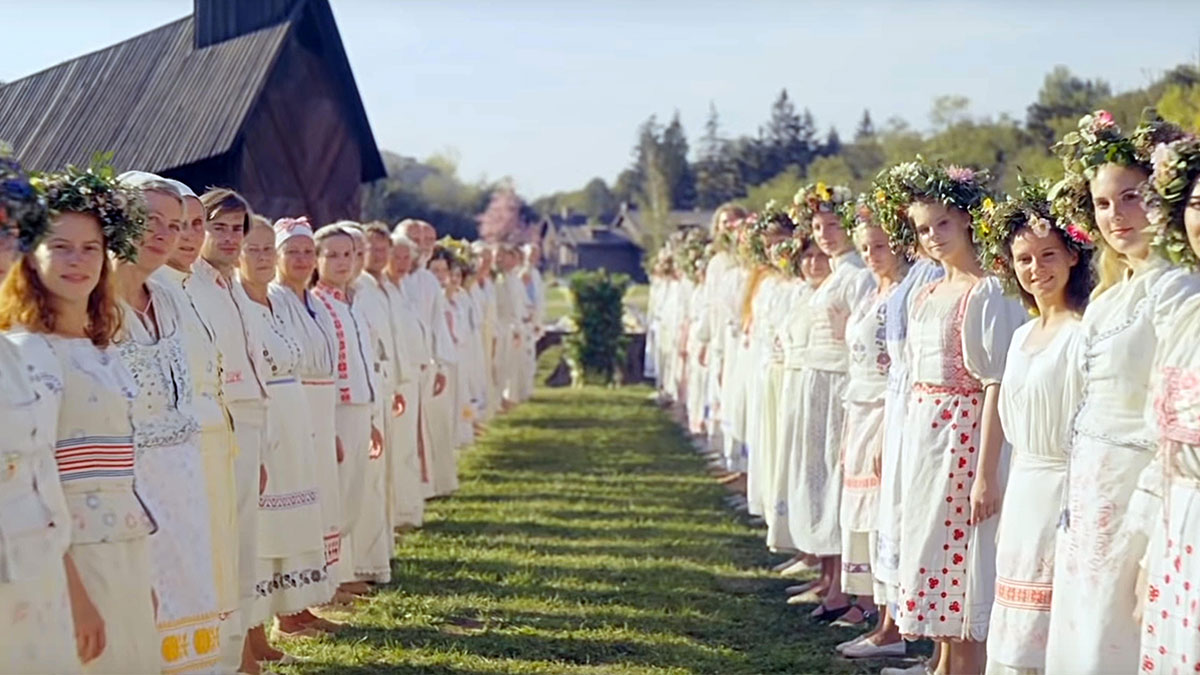 Just keep smiling, just keep smiling…


For a horror film, Midsommar is actually pretty funny, with lots of surprising humour woven throughout the film. And that's even without mentioning a particularly toe-curling sex scene.
It also joins other greats like The Texas Chainsaw Massacre, I Spit On Your Grave, The Wicker Man and Jaws in a category that has been dubbed "daylight horror". Recently, horror streaming service Shudder even added a "Sun Scorched" section to their library of classics, so this is definitely a thing now.
Finally, Midsommar takes place during the summer solstice in Sweden, where evenings are drenched in sunlight, with no place to hide. The "safe space" we associate with well-lit areas instead becomes a place of horror. At least the characters might get a tan before they're dismembered?
Aster has already teased his next film
In a Reddit thread, where users could ask the director anything, Aster teased that his next movie will either be a "zonky nightmare comedy or a big, sickly domestic melodrama". HERE. FOR. IT.

But wait, there's more horror!
There's even more horror at your fingertips with our round up of the most fear-tastic films and shows to watch this Halloween! A horde of spooky favourites are available to buy or rent, including Annabelle Comes Home, Brightburn, Good Omens and Supernatural.
Not heard about the Virgin Media Store?
It's the place where you can buy the latest and greatest movies and TV Box Sets, yours to watch again and again, at home or on the go. Sign up now at virginmediastore.com, choose from hundreds of films and TV Box Sets and start watching instantly.
Enjoy your purchases on your Virgin TV Box (TiVo®/V6). Go to On Demand > Movies. Or you can access online and on your registered iOS and Android devices with the Virgin Media Store app.
Show me the latest releases on the Virgin Media Store.
You can also rent the latest films on Virgin Movies
Go to On Demand > Movies. Search for a title, or browse by categories such as Out This Week, Top Rentals or Box Office Hits. Once you've found the movie you want to rent, select Watch now to start watching instantly. Then, sit back and enjoy! You'll have up to 48 hours to finish watching your film.
Virgin Media Store: Separate terms and conditions apply to the Virgin Media Store service. DVD included for movie purchases only. Purchases must be made on the website or set top box. Virgin TV subscription and our latest Virgin TV V6 box required to buy and watch via set top box – Store is not available on other boxes. Compatible device & browser required. Max 5 registered devices. Max 2 devices can stream content simultaneously. Stream and download in UK only (or while temporarily in the EU).
Virgin Movies On Demand: Virgin Movies On Demand movies are pay by title. Once rented, content available for 48 hours.
Interviews: Any opinions expressed in interviews are those of the interview subject and not those of Virgin Media.