Skip to main content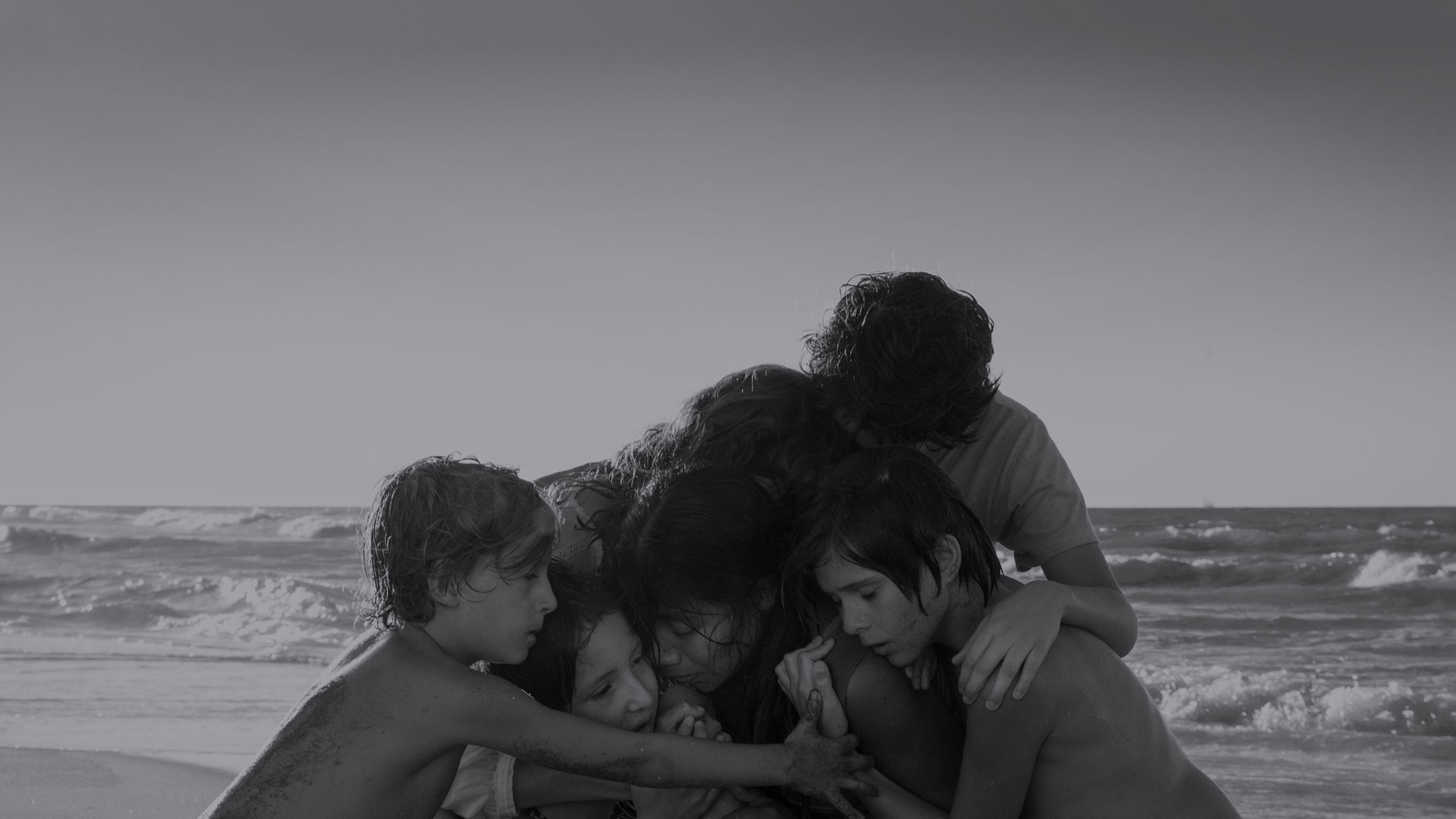 Netflix is bringing streaming into the mainstream…
Find them on Netflix
In case you haven't noticed, Netflix is absolutely killing it right now, with its original films generating awards buzz for the first time. Roma has been nominated for a whopping ten Academy Awards, and has already scooped two Golden Globes and four BAFTAs. It also took home the coveted Golden Lion for Best Picture at the Venice Film Festival.
Meanwhile, The Ballad of Buster Scruggs is up for two Oscars and took home the Best Screenplay Award at the Venice Film Festival. And with Roma, The Ballad Of Buster Scruggs and Bird Box also released in cinemas, the streaming giant is proving its film-making prowess in grand style.
With awards season upon us, read on to become better acquainted with the Netflix nominees, as well as the platform's other incredible original film offerings.
Roma
Roma, available on Netflix
From Alfonso Cuarón (Gravity, Children Of Men) comes this stunning black-and-white film named after the Mexico City neighbourhood in which the director grew up. Set in the 1970s, it's a semi-autobiographical take on Cuarón's experiences and the women who helped raise him.
In no small feat, Roma succeeds in making the ordinary feel extraordinary, deftly exploring family dynamics, politics and class against a backdrop of social unrest. An ode to childhood, the film is packed with moments as nostalgic as they are fleeting, led by a standout performance from Yalitza Aparicio.
For fans of: Boyhood.
The Ballad Of Buster Scruggs
The Ballad Of Buster Scruggs, available on Netflix
The Coen Brothers strike again with a film that is essentially six stories in one. A kooky array of characters in 19th-century America display the iconic irreverence synonymous with the directing double act. No topic is off limits as the colourful cast debate death, morality and the meaning of it all across a series of electrifying vignettes.
A rootin-tootin "yeehaw" is in order for the stellar cast, which includes Timothy Blake Nelson, Tyne Daly, James Franco, Brendan Gleeson, Zoe Kazan and singer Tom Waits.
For fans of: Fargo.
Bird Box
Bird Box, available on Netflix
Where Hush and A Quiet Place riff on the "hear no evil" and "speak no evil" lines of the age-old proverb, respectively, Bird Box focuses squarely on the line "see no evil". Malorie Hayes (Sandra Bullock) navigates a post-apocalyptic world where seeing really does mean believing – and almost certainly dying – as a malevolent force stalks the land.
The only solution is to remain blindfolded. Malorie begins a journey down a river together with two children after hearing a rumour of a distant safe haven. Will she succeed? Will their blindfolds stay secure? One thing's for sure: you'll be watching this one through your fingers.
For fans of: A Quiet Place.
Dumplin'
Dumplin', available on Netflix
Existing in a Venn diagram of similarly heartwarming, kooky movies such as Hairspray, Little Miss Sunshine and Kinky Boots, the deliciously titled Dumplin' is packed with pitch-perfect performances. Teen Willowdean Dickson (Danielle Macdonald, Patti Cake$) sends ripples through her small Texas town when she enter the Miss Teen Blue Bonnet beauty pageant.
To make matters more complicated, Dickson's mother Rosie (Jennifer Aniston), a former beauty queen, is the show organiser. Aniston's comedy chops are used to hilarious effect here, but it's the emotional beats that'll have you sobbing and laughing in equal measures.
For fans of: She Gets What She Wants.
Polar
Polar, available on Netflix
Revenge is a dish best served cold – ice cold. Polar, even. And this revenge flick is as cold as they come. When Duncan Vizla, AKA the Black Kaiser (Mads Mikkelsen), is forced into retirement, he endeavours to settle into his new, quieter life gracefully.
But his former employer has other plans. If you can stomach the unrelenting violence, you'll be up on the sofa, willing the Black Kaiser on. Not that he needs any encouragement to get his own back, even if that means doing it out in the freezing cold, buck naked. Vanessa Hudgens stars as Camille, his unassuming neighbour caught up in the wrong place at the wrong time. Electronic music producer Deadmau5 provides the score, lending this killer film a suitably killer soundtrack.
For fans of: John Wick.
Velvet Buzzsaw
Velvet Buzzsaw, available on Netflix
They say a piece of art is worth the amount you're willing to pay for it, but what if that art costs you your life? "Critique is so limiting and emotionally draining," says Jake Gyllenhaal's character, art critic Morf Vandewalt. In this biting satire of the Los Angeles art world, gallery assistant Josephina (Zawe Ashton, Wanderlust) finds a dead man in her apartment building and discovers a series of haunting yet eerily beautiful paintings he left behind.
But there's more to the late artist's works than meets the eye, and it isn't long before they leave a trail of carnage in their wake. Toni Collette, Natalie Dyer, Rene Russo and John Malkovich also star.
For fans of: Final Destination.
To All The Boys I've Loved Before
To All The Boys I've Loved Before, available on Netflix
Now for something a bit more lighthearted. While writing things down in a diary can be a cathartic experience, there's always a risk that those secrets will be revealed. High schooler Lara Jean Covey (Lana Condor, Alita: Battle Angel) finds herself in this particular predicament when letters she's written to five of her crushes are posted to them.
It takes a fake romance with one of the recipients, Peter (Noah Centineo, Sierra Burgess Is A Loser), to deflect some of the attention away, but the wheels of love are already in motion for the other people involved. Based on the young adult novel of the same name by Jenny Han, To All The Boys I've Loved Before will give you the warm and fuzzies from start to finish.
For fans of: Love, Simon.
How to watch Netflix with Virgin TV
If you have a TiVo® box or Virgin TV V6 box, powered by TiVo®:
1. Press Home on your remote
2. Select Apps & Games
3. Select All Apps
4. Select Netflix
If you're already a Netflix subscriber, you can also access the app through Search & Discover or by pressing Red on channel 204. Just sign in with your existing login and start watching. And you'll only have to log in the first time you use it. Want more Netflix tips? Then head here.
If you're new to Netflix, then you'll need to subscribe to use the app. The easiest way to do this is by going to netflix.com/virginmedia. You can also subscribe using the Netflix app in Apps & Games.
Netflix: Netflix subscription required at extra cost.