Skip to main content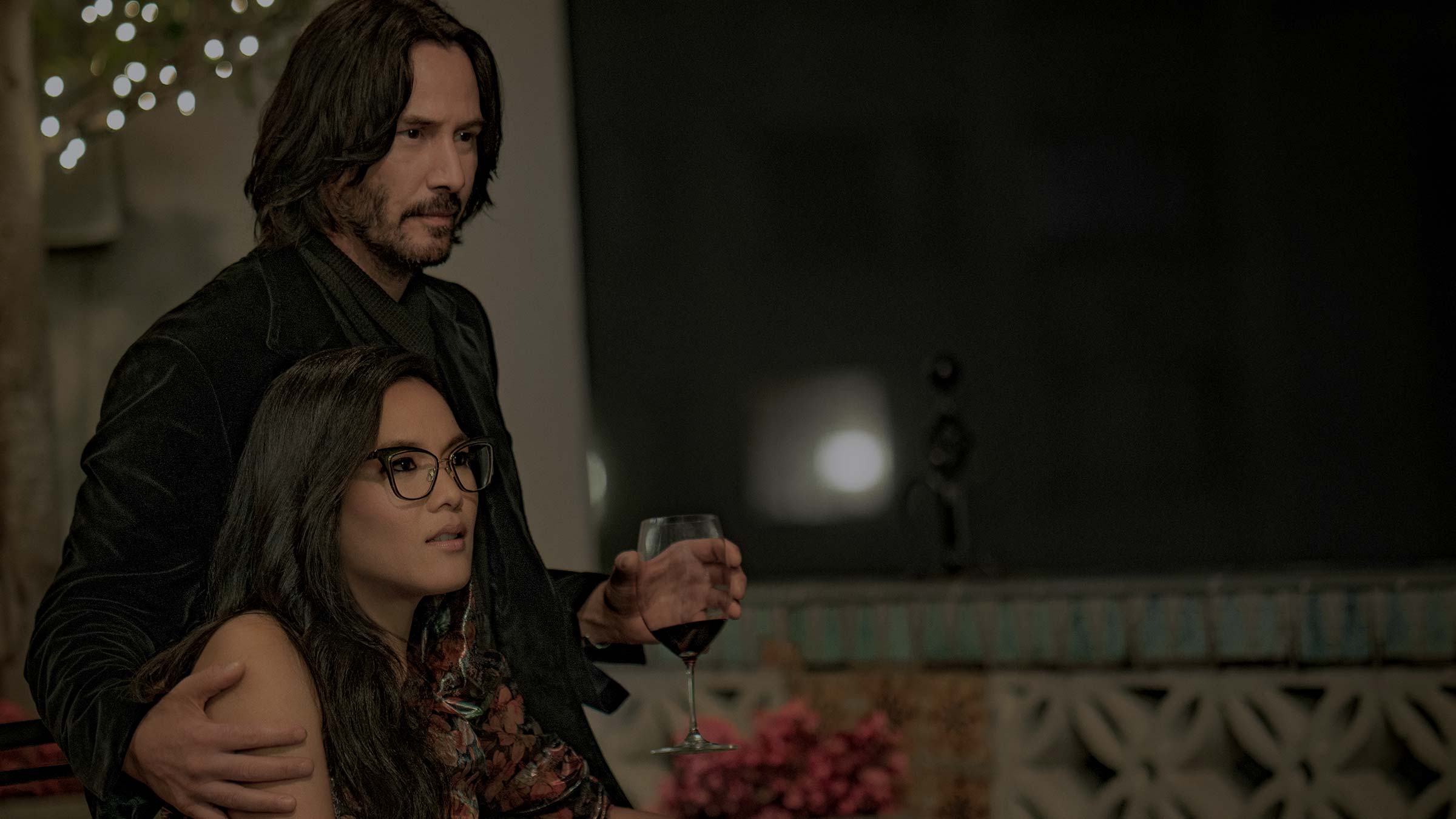 Cupid's arrow can hit at any time but to give him a little help, the Hollywood gods invented the romcom. Now Netflix is getting in on the act…
Find them on Netflix now
In many ways, the romcom is the perfect film genre. The best ones have just the right blend of relatable characters, sexy but sweet situations, insightful comedy and heart-swelling romance, all rounded off with a happy-ever-after ending and an INCREDIBLE soundtrack
But after the most recent golden age in the late nineties/early noughties, desire for the romcom dwindled, as some found them problematic, repetitive and just a bit basic. In the past few years, however, the genre has gone through somewhat of a romcom-naissance. And Netflix is leading the way by reinventing and reinvigorating the genre through its awesome Netflix Originals.
Here's a speed-dating dash through the most eligible and available ones on the platform right now, for you to fall in love with.
Falling Inn Love

Early noughties R'n'B songstress Christina Milian stars in this heartwarming story, set in sunny New Zealand. After winning an inn (apparently a thing in this movie's world), city girl Gabriela moves to the idyllic island to get to grips with her new guesthouse. Cue some classic fish-out-of-water comedy and romance in the fine form of local handyman Jake (Adam Demos). A great setting and crackling chemistry between the leads make this a must-watch for the perfect night, um, inn.
Always Be My Maybe
Now maybe best known of the meme-making, scene-stealing turn from one Keanu Reeves, Always Be My Maybe is actually an astute comedy that, alongside Crazy Rich Asians, has helped do a lot for Asian representation in mainstream Western cinema. Written by and starring comedian Ali Wong, alongside Randall Park, the film has the classic set-up of old BFFs who have drifted apart, only to be reunited again – with the expected romantic results.
Ibiza

Taking a trip abroad, away from a high-pressure job, to find true love and the meaning of life is a romcom cliché. So, credit to Netflix for remixing this idea and adding in foul language, slapstick comedy, hangovers and gross-out jokes. Think Bridesmaids on tour but with Richard McFadden as a DJ instead of Ben Falcone as an Air Marshal and you're pretty much there.
Sierra Burgess Is A Loser
Finally getting #JusticeForBarb, Stranger Things actress Shannon Purser is back on Netflix, playing Sierra, another put-upon high school girl with a heart of gold. This time around, her world is turned upside down anyway when hot jock Jamey (Noah Centineo) accidentally messages her, thinking she's someone else. Cue some catfishing of the highest degree, unlikely friendships blooming and others breaking up, before we find out whether Jamey might actually fall for her personality and not her profile pic.
Isn't It Romantic
The most meta movie entry on this list, Isn't It Romantic stars Rebel Wilson as Natalie, a lovelorn relationship cynic who, after getting a bang on the head, wakes up in her worst nightmare: a PG-rated romcom. All of the conventions of the genre are gleefully exploited and subverted in her squeaky-clean and super-keen courtship with the beautiful Blake (Liam Hemsworth). Brandon Scott Jones is wonderful as her gloriously gay new BFF and there are some absolutely unnecessary (and absolutely fabulous) dance numbers.
Murder Mystery

Adam Sandler continues his career comeback with this romcom crime caper. If you think that's a lot to get your head around, the cast is also stacked (featuring Gemma Arterton, Luke Evans and Terence Stamp, to name just a few), and we get luscious locations, car chases, murder and shoot-outs in this Agatha Christie-crossed-with-Richard Curtis romp. But it's Adam Sandler and Jennifer Aniston's revived romantic relationship as Nick and Audrey Spitz that really steals the show.
To All the Boys I've Loved Before
Telling someone how you really feel is hard. Particularly if you are a shy high-schooler and one of the people you need to tell is your sister's boyfriend. And you need to tell him that you love him. (Un)luckily though, for Lara Jean Covey (Lana Condor), she writes her feelings down in secret letters – only to have them sent out to her crushes one by one. Trying desperately to regain control of this embarrassing situation, Lara begins fake-dating an old crush Peter (Noah Centineo, again) to throw her sister's boyfriend Josh off the trail – with entirely (un)expected romantic results. Make sure you catch this one before the sequel arrives next year.
Someone Great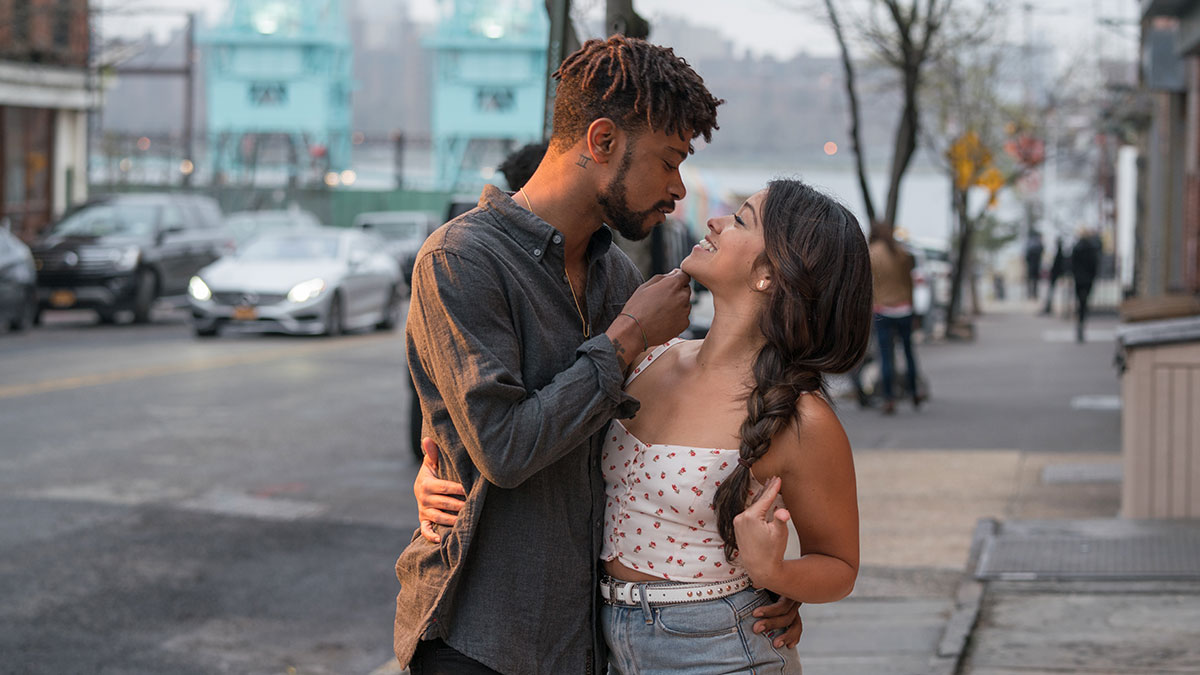 A comedy/romance/break-up movie, Someone Great sees Judy and Nate (Gina Rodriquez and LaKeith Stanfield) break up before Judy's big move to San Francisco for work. This leads to her mission to have one last night out with her galpals before leaving them – and Nate – behind. With its portrayal of New York living, a sick soundtrack and believable buddies, this has more in common with Master Of None than your average romcom, making it ideal for right now. Add in a cameo from RuPaul and it's just about perfect.
Set It Up
Downtrodden and underappreciated assistants Harper (Zoey Deutch) and Glen (Charlie Powell) hit upon the perfect plan to get more of their life back and make their belligerent bosses happy: set them up with each other. As they devise set-piece after set-piece to get their highly-strung higher-ups, Rick and Kristen (Taye Diggs and Lucy Liu), together, the two assistants find themselves getting closer, too. We don't want to say any more here, but you can see where this is heading…
When We First Met

Think Hot Tub Time Machine (but in a photo booth) with a bit of Groundhog Day and The Butterfly Effect added in, and you're pretty close to this brilliantly bizarre take on the genre. After missing his cue and being friend-zoned three years previously, Adam DeVines' Noah manages to travel back in time to the night he met his crush Avery (Alexandra Daddario) and redo the whole thing all over again…
How to watch Netflix with Virgin TV
If you have a TiVo® box or Virgin TV V6 box, powered by TiVo®:
Press home on your remote
Select Apps & Games
Select All Apps
Select Netflix
If you're already a Netflix subscriber, you can also access the app through Search & Discover or by pressing Red on channel 204. Just sign in with your existing login and start watching. And you'll only have to log in the first time you use it.
If you're new to Netflix, then you'll need to subscribe to use the app. The easiest way to do this is by going to netflix.com/virginmedia. You can also subscribe using the Netflix app in Apps & Games.
Ready to watch?
Find out how to access Netflix from your telly here – a whole world of dreamy streaming awaits!
Netflix: Netflix subscription required at extra cost.