Skip to main content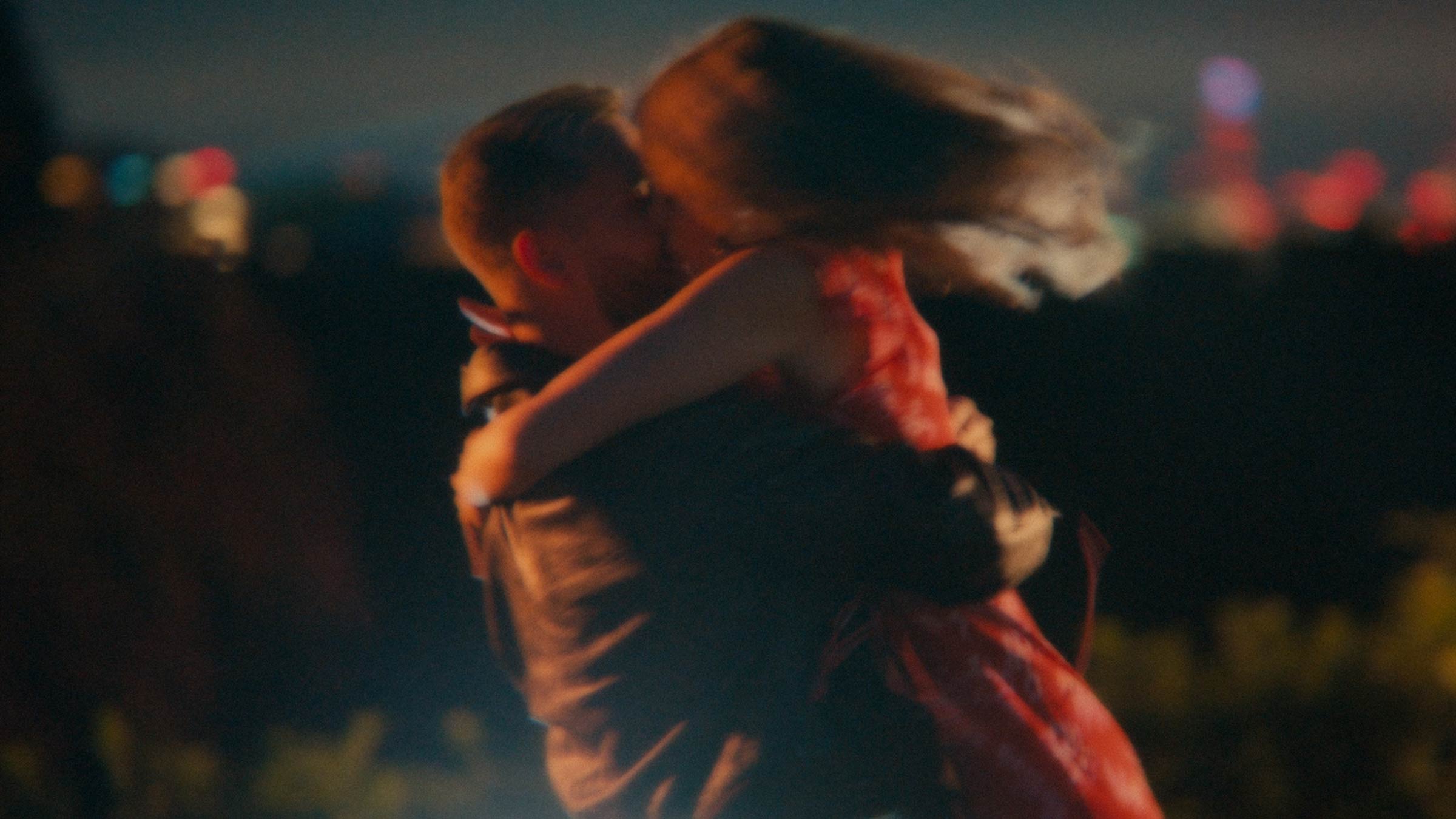 Pandemic dating calls for some socially-distanced sofa sessions with romcoms…
By Virgin TV Edit
As well as listing your star sign and what you're looking for on your dating profile, you now have the option to indicate whether you'd be up for a virtual date or a socially distanced date with or without a mask. What a time to be alive! But seriously, video chats are more than likely here to stay and are a brilliant way of getting to know someone before you commit to meeting in person.
Whatever you're comfortable with as you adjust to wooing and romancing in this new normal, from meeting up to physical touch (greeting someone is a minefield in itself), there is one suggestion that always goes down a treat: a Netflix date. You can watch it at the same time from your own safe bases or decide to stay a safe distance apart when in each other's company. Think about it this way: you definitely have a readymade excuse to not share your popcorn in both scenarios.
The romcom has dipped and peaked in terms of popularity, but anyone who tells you they don't like the genre is clearly lying. We think a romantic comedy is the perfect choice to start sparks flying between you and your own date. Spice up your night with the right blend of relatable characters, sexy but sweet situations, insightful comedy, an incredible soundtrack and, inevitably, a happy-ever-after ending. Think about all the kissing, lingering touches and warm embraces you'll watch play out on screen! We can't even remember the last time we had a hug…
Here's a speed-dating dash through the most eligible and available films on Netflix for you to fall in love with (as well as potentially the person you're watching them with). If you're stuck for what to talk or type about during the film, we've also listed some fun facts that should earn you some major cool points. Or, if you prefer to sit in silence, that's fine too – you can just wow them after the credits.

Desperados
Find it in Apps & Games > Netflix
Hitting the send button on something you really should have kept in the drafts folder? We've all been there. After Wesley (Nasim Pedrad) sleeps with Jared (Robbie Amell, Upload ), he ghosts her. "Something bad could have happened," that excuse we all come up with, but is never actually true, is the reality when Jared rings Wesley to say he got into a car accident in Mexico. Unfortunately, she's already penned a pretty scathing (and drunken) email giving him a piece of her mind. She then does what any sane person would do: hops on a flight to Mexico to delete the email, her friends Brooke (Anna Camp, True Blood) and Kaylie (Sarah Burns, Englightened) tagging along for the ride.
Conversation starter: Pedrad and Lamorne Morris (who plays Sean in Desperados) are reunited after playing a couple on New Girl.

The Lovebirds
Find it in Apps & Games > Netflix

Issa Rae (Insecure) and Kumail Nanjiani (The Big Sick) star as Leilani and Jibran, who break up while they're in the car. Their four-year relationship ending becomes the least of their worries when Jibran runs a red light and hits a cyclist. The pair must stick together like Bonnie and Clyde if they want to survive the night and clear their names.

Conversation starter: This film was set for a theatrical release, but went straight to Netflix due to the pandemic.

The Incredible Jessica James
Find it in Apps & Games > Netflix
Have you ever heard a more relatable film slogan than "Likes are easy, love is hard?" Jessica James (Jessica Williams) is a strong, independent woman who don't need no man. Well, specifically, she doesn't need recently divorced Boone (Chris O'Dowd, The IT Crowd), but she does want her ex Damon (LaKeith Stanfield, Uncut Gems). Boone and Jessica decide to follow each other's exes on social media, all while going on dates with each other.

Conversation starter: Williams is a comedian who you'll recognise as a senior correspondent on The Daily Show and as co-host of the 2 Dope Queens podcast.

Newness
Find it in Apps & Games > Netflix
Gabi (Laia Costa, Life Itself) and Martin (Nicholas Hoult, Skins) are addicted to constant newness and the excitement that comes with the heady beginning of a relationship. When they meet up after matching on a hook-up app, they hit it off and make a genuine connection. They give things a go, but then that familiar feeling starts to creep in again and they settle on what some would call an unconventional arrangement to keep their love and lust alive. It verges on you have to laugh or else you'll cry territory (you will probably do both), but the story is one all modern daters will be able to relate to.

Conversation starter: In the end credits, director Drake Doremus dedicates the movie to Anton Yelchin, who starred in his movie Like Crazy in 2011 and passed away in 2016.

Love, Guaranteed
Find it in Apps & Games > Netflix
Nick (Damon Wayans Jr, New Girl) wants to sue a dating website (called Love Guaranteed) that – you guessed it – guarantees love, which he is still yet to find. Lawyer Susan (Rachael Leigh Cook) takes on his case, but the lines between business and pleasure become blurred as Nick and Susan grow closer together.
Conversation starter: Cook, who produced Love, Guaranteed, is best known for her role in another romantic comedy, 1999's She's All That.


Find it in Apps & Games > Netflix
Early noughties R'n'B songstress Christina Milian stars in this heartwarming story, set in sunny New Zealand. After winning an inn (apparently a thing in this movie's world), city girl Gabriela moves to the idyllic island to get to grips with her new guesthouse. Cue some classic fish-out-of-water comedy and romance in the fine form of local handyman Jake (Adam Demos). A great setting and crackling chemistry between the leads make this a must-watch for the perfect night, um, inn.


Conversation starter: This was the first Netflix film to be shot entirely in New Zealand.

Always Be My Maybe
Find it in Apps & Games > Netflix

Now maybe best known of the meme-making, scene-stealing turn from one Keanu Reeves, Always Be My Maybe is actually an astute comedy that, alongside Crazy Rich Asians, has helped do a lot for Asian representation in mainstream Western cinema. Written by and starring comedian Ali Wong, alongside Randall Park, the film has the classic set-up of old BFFs who have drifted apart, only to be reunited again – with the expected romantic results.

Conversation starter: Reeves was Wong and Park's first choice for the film, but they never thought he would accept. Not only did he say yes, but he wrote, "I would be honoured to be part of your love story." Aww!

Ibiza
Find it in Apps & Games > Netflix
Taking a trip abroad, away from a high-pressure job, to find true love and the meaning of life is a romcom cliché. So, credit to Netflix for remixing this idea and adding in foul language, slapstick comedy, hangovers and gross-out jokes. Think Bridesmaids on tour but with Richard Madden as a DJ instead of Ben Falcone as an Air Marshal and you're pretty much there.

Conversation starter: To prepare for his role, Madden visited Ibiza to see DJ sets from Fatboy Slim and Pete Tong.

Sierra Burgess Is A Loser
Find it in Apps & Games > Netflix

Finally getting #JusticeForBarb, Stranger Things actress Shannon Purser is back on Netflix, playing Sierra, another put-upon high school girl with a heart of gold. This time around, her world is turned upside down anyway when hot jock Jamey (Noah Centineo) accidentally messages her, thinking she's someone else. Cue some catfishing of the highest degree, unlikely friendships blooming and others breaking up, before we find out whether Jamey might actually fall for her personality and not her profile pic.

Conversation starter: Purser had her first on-screen kiss in this movie.


Isn't It Romantic
Find it in Apps & Games > Netflix

The most meta movie entry on this list, Isn't It Romantic stars Rebel Wilson as Natalie, a lovelorn relationship cynic who, after getting a bang on the head, wakes up in her worst nightmare: a PG-rated romcom. All of the conventions of the genre are gleefully exploited and subverted in her squeaky-clean and super-keen courtship with the beautiful Blake (Liam Hemsworth). Brandon Scott Jones is wonderful as her gloriously gay new BFF and there are some absolutely unnecessary (and absolutely fabulous) dance numbers.

Conversation starter: Director Todd Strauss-Schulson watched more than 90 romantic comedies across two weeks to note down popular tropes, including New York City, bubble baths and for it to be raining when couples kiss.


Murder Mystery
Find it in Apps & Games > Netflix
Adam Sandler continues his career comeback with this romcom crime caper. If you think that's a lot to get your head around, the cast is also stacked (featuring Gemma Arterton, Luke Evans and Terence Stamp, to name just a few), and we get luscious locations, car chases, murder and shoot-outs in this Agatha Christie-crossed-with-Richard Curtis romp. But it's Sandler and Jennifer Aniston's revived romantic relationship as Nick and Audrey Spitz that really steals the show.

Conversation starter: Murder Mystery set a new Netflix record. In the first three days of its release, almost 31 million accounts watched it.


To All The Boys I've Loved Before
Find it in Apps & Games > Netflix

Telling someone how you really feel is hard. Particularly if you are a shy high schooler and one of the people you need to tell is your sister's boyfriend. And you need to tell him that you love him. (Un)luckily though, for Lara Jean Covey (Lana Condor), she writes her feelings down in secret letters – only to have them sent out to her crushes one by one. Trying desperately to regain control of this embarrassing situation, Lara begins fake-dating an old crush Peter (Noah Centineo, again) to throw her sister's boyfriend Josh off the trail – with entirely (un)expected romantic results.

Conversation starter: The wallpaper of Lara Jean and Peter on Lara Jean's phone was snapped by a crew member when Condor and Centineo fell asleep next to each other between filming.

Someone Great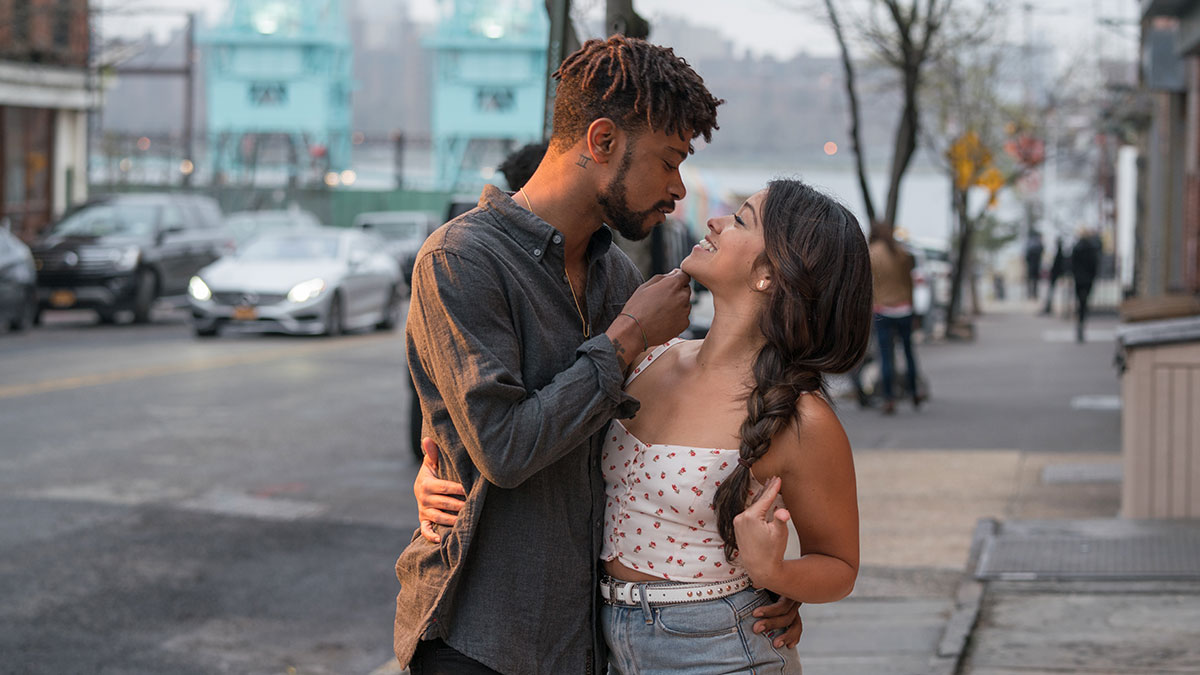 Find it in Apps & Games > Netflix
A comedy/romance/break-up movie, Someone Great sees Judy and Nate (Gina Rodriquez and LaKeith Stanfield) break up before Judy's big move to San Francisco for work. This leads to her mission to have one last night out with her gal pals before leaving them – and Nate – behind. With its portrayal of New York living, a sick soundtrack and believable buddies, this has more in common with Master Of None than your average romcom, making it ideal for right now. Add in a cameo from RuPaul and it's just about perfect.

Conversation starter: Taylor Swift's song "Death By A Thousand Cuts" was inspired by this film!
Set It Up
Find it in Apps & Games > Netflix

Downtrodden and underappreciated assistants Harper (Zoey Deutch) and Glen (Charlie Powell) hit upon the perfect plan to get more of their life back and make their belligerent bosses happy: set them up with each other. As they devise set-piece after set-piece to get their highly-strung higher-ups, Rick and Kristen (Taye Diggs and Lucy Liu), together, the two assistants find themselves getting closer, too. We don't want to say any more here, but you can see where this is heading…

Conversation starter: Powell's grandmother was an extra in the crowd at the Yankees game.

When We First Met
Find it in Apps & Games > Netflix
Think Hot Tub Time Machine (but in a photo booth) with a bit of Groundhog Day and The Butterfly Effect added in, and you're pretty close to this brilliantly bizarre take on the genre. After missing his cue and being friend-zoned three years previously, Adam DeVines' Noah manages to travel back in time to the night he met his crush Avery (Alexandra Daddario) and redo the whole thing all over again…

Conversation starter: After DeVine was cast as the lead, the producers asked him to rework the script to suit his comedy style.
Stay in love, stay connected
Explore the ways you can stay connected with the UK's fastest major broadband provider and discover the perfect bundle for you by clicking here.
How to watch Netflix with Virgin TV
If you have a TiVo® box or Virgin TV V6 box, powered by TiVo®:
Press home on your remote
Select Apps & Games
Select All Apps
Select Netflix
If you're already a Netflix subscriber, you can also access the app through Search & Discover or by pressing Red on channel 204. Just sign in with your existing login and start watching. And you'll only have to log in the first time you use it.
If you're new to Netflix, then you'll need to subscribe to use the app. The easiest way to do this is by going to netflix.com/virginmedia. You can also subscribe using the Netflix app in Apps & Games.
Ready to watch?
Find out how to access Netflix from your telly here – a whole world of dreamy streaming awaits!
Netflix: Netflix subscription required at extra cost.