Skip to main content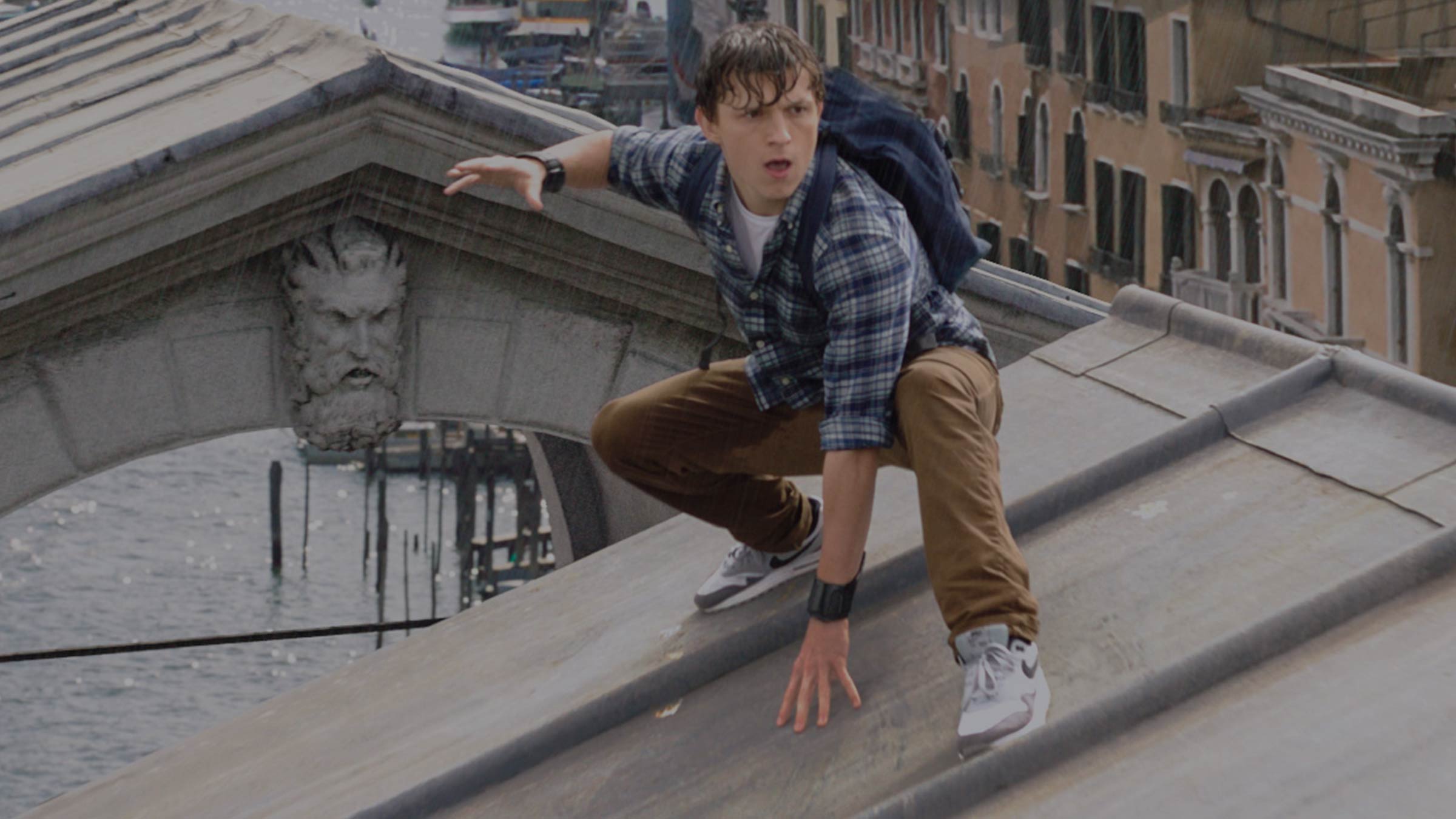 Popcorn? Check. Favourite spot on the sofa? Check. Unmissable movie? You're spoiled for choice with this lot
Virgin Movies round-up
On Virgin Movies you'll find loads of the latest movie releases available to rent, from action-packed blockbusters and laugh-out-loud comedies to magical family adventures and gripping dramas.
Among the must-watch films this month is Spider-Man: Far From Home, which sees Tom Holland's Spidey take a much-needed holiday in Europe. But does he get to let his hair down and sit around Instagramming himself sipping expensive cappuccinos in sunlit Italian piazzas? Does he heck – he's got some foiling of bad guys to do!
This box office smash is just one of the hot new films waiting to be watched on Virgin Movies. Here, we run down the pick of the flicks you can rent…
Spider-Man: Far From Home
Rent it on Virgin Movies now. Cert 12
Peter Parker boards a transatlantic flight for a spot of Euro-sightseeing in this action-packed sequel starring Tom Holland as the web-casting wonder. Although all he wants is to hang out in Venice, Prague and London, Spider-Man's vacation is rudely interrupted when Nick Fury (Samuel L Jackson) assigns him a brand new mission and introduces him to the mysterious Quentin Beck (Jake Gyllenhaal). Read more about the latest entry in the web-slinger series here.
The Lion King
Rent it on Virgin Movies from Monday 18 November. Cert PG
Disney's breathtaking remake of its own 1994 classic has to be seen to be believed. The tale of a young lion's emotional journey from cub to adulthood is a beautifully rendered blockbuster that expertly blends drama, gags and majestic panoramic sequences. Plus it's got a voice cast that includes Beyoncé, Donald Glover, Chiwetel Ejiofor and James Earl Jones. Need we say more? For more Lion King, click here.
Rise Of The Footsoldier 4: Marbella
Rent it on Virgin Movies and watch it in cinemas now. Cert 18
Geezers, assemble! Pat Tate (Craig Fairbrass) is back and he's got a score to settle in part four of the gritty British crime film series. After being released from jail, Tate travels to Marbella to exact revenge on the man who helped send him down. But once he arrives on the Costa del Sol, Tate is offered the chance to carry out the biggest drug deal of his life. Things are about to get complicated.
Apollo 11
Rent it on Virgin Movies now. Cert U
If you want the full story about the famous 1969 NASA mission which saw humans walk on the Moon for the first time, then you have to watch this stunning documentary. Featuring incredible archive film – including never-before-seen footage – it's an inspiring and thrilling ride from start to finish.
Diego Maradona
Rent it on Virgin Movies now. Cert 12
British film-maker Asif Kapadia knows a thing about profiling iconic cultural figures. His documentaries Senna (about Formula One legend Ayrton Senna) and Amy (about troubled singer Amy Winehouse) prove as much, and Kapadia's latest film takes a look at controversial Argentine footballer Diego Maradona. Lauded by critics, it's a fascinating story of a flawed genius who was as brilliant on the pitch as he was dogged by scandal off it.
Horrible Histories: The Movie – Rotten Romans
Rent it on Virgin Movies now. Cert PG
Based on the award-winning CBBC series (which is enjoyed by just as many adults as children), this feature film whisks us back to Roman times for a whole lotta laughs. After one of his schemes lands him in hot water with Emperor Nero, Atti (Sebastian Croft) is forced to spend time in Britain. Unimpressed by his dreary new surroundings, Atti soon finds himself captured by the Celts. Oh dear… Look out for a host of cameos from the likes of Nick Frost, Kim Cattrall, Kate Nash and Warwick Davis.
Annabelle Comes Home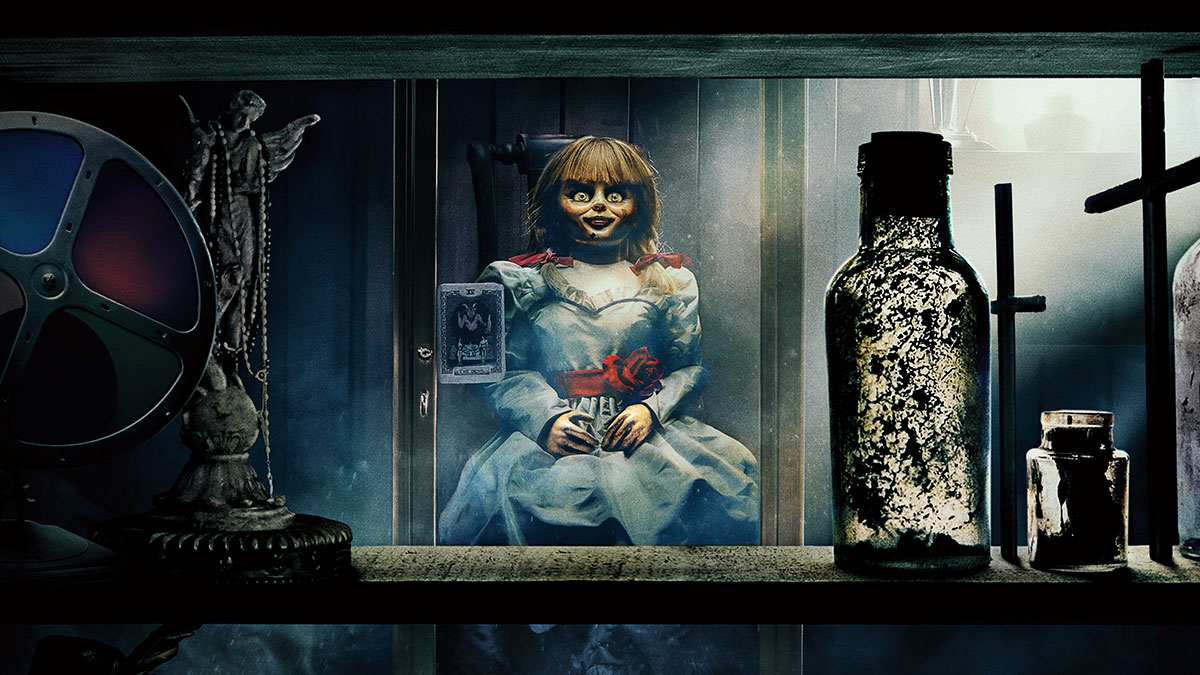 Rent it on Virgin Movies from Monday 18 November. Cert 15
Be afraid. Be very afraid. The latest instalment in The Conjuring universe sees the demonic doll terrorise two teenagers who are babysitting the ten-year-old daughter of paranormal investigators Ed and Lorraine Warren (Patrick Wilson and Vera Farmiga). But it's not just Annabelle who is causing trouble, because she's about to bring other disturbing artefacts to life… Click here to find out more about the terrifying toy.
How to rent the latest films on Virgin Movies
Go to On Demand > Movies. Search for a title, or browse by categories such as Out This Week, Top Rentals or Box Office Hits. Once you've found the movie you want to rent, select Watch now to start watching instantly. Then sit back and enjoy! You'll have up to 48 hours to finish watching your film.
Movies On Demand: Virgin Movies On Demand movies are pay by title. Once purchased, all chargeable On Demand content must be viewed within 48 hours.