Skip to main content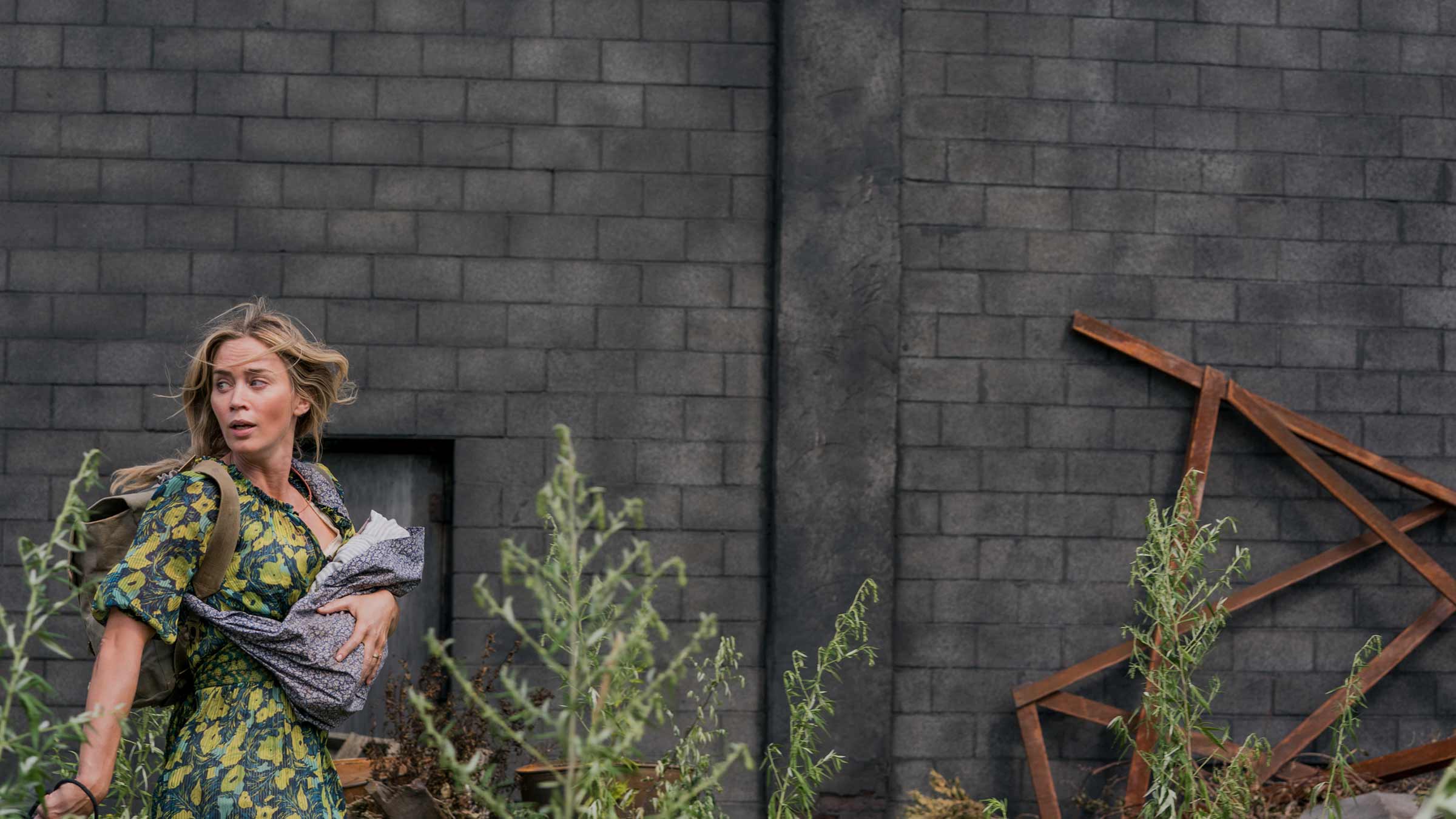 Supersized monsters, a kung fu trio, and a truffle pig are just a few of the diamonds waiting to be uncovered in this month's offering from Sky Cinema

By Ross Campbell, Writer
Wondering what to watch this month? Look no further. From A Quiet Place Part II to Mass, scroll on to discover the pick of the flicks heading your way on Sky Cinema this January.

And don't forget, you can also watch hundreds of Sky Cinema titles on up to five devices with the awesome Virgin TV Go app at no extra cost to Sky Cinema subscribers. It's the perfect way to take a bit of movie magic with you. Find out more about the Virgin TV Go app here.
Available from Saturday 1 January in Sky Cinema on demand. Cert PG

The Croods are the world's first family, or so they thought. When they reach what they assume is the end of the world, they discover the Bettermans, an agriculture-savvy race living in a utopian garden world. But both parties can learn a little something from one another.
Lending their vocal talent to the cast are a slew of stars, including Nicolas Cage, Emma Stone, Ryan Reynolds, Catherine Keener (The 40-Year-Old Virgin), Leslie Mann (Knocked Up), Clark Duke (Hot Tub Time Machine) and Peter Dinklage (Game Of Thrones).
Naked Singularity
Available from Sunday 2 January in Sky Cinema on demand. Cert 15
John Boyega's Casi strongly believes he's doing the right thing, working as a public defender and bringing the bad guys to justice. But when the system doesn't uphold its end of the bargain, it's difficult to keep the faith. With his principles challenged and his world falling apart, he becomes entangled in a lucrative drug ring on the advice of a former client (Olivia Cooke, Ready Player One).
A Quiet Place Part II
Available from Friday 7 January in Sky Cinema on demand. Cert 15
Shh… they're not in the clear yet. In this much-anticipated, nail-biting follow-up, the Abbott family are still on the run from the blind but deadly alien race. Get comfy and take a seat, but we're fairly confident you'll only need the edge. The suspenseful sci-fi sequel is directed by John Krasinski (The Office US), sharing the spotlight with his IRL wife, Emily Blunt.

Land
Available from Sunday 9 January in Sky Cinema on demand. Cert 12
Following a life-altering event, Edee (Robin Wright, also directing) can no longer find meaning in the world. To combat her vacant existence, she decides to up sticks and move into the wilderness, severing ties with the modern world. After a violent storm, a seasoned hunter (Demián Bichir) stumbles across Edee's cabin, and teaches her the ways of the wild.

Available from Friday 14 January in Sky Cinema on demand. Cert TBC
In the quiet town of Carmarthen, there's a much-loved cinema called The Lyric. But when plans for a new shopping centre put the cinema's future in jeopardy, hairdresser and long-time patron, Liz (Samantha Morton), is prepared to go to extreme lengths to save the beating heart of her town.
With demolition vehicles lined up, Liz is running out of options. So, who better to call than the big man himself… Steven Spielberg. With an outstanding cast including Tom Felton (Harry Potter), Erin Richards (Gotham) Jonathan Pryce (The Two Popes), comedian Rhod Gilbert and Owen Teale (Game Of Thrones), you're in for a treat.


The Paper Tigers
Available from Saturday 15 January in Sky Cinema on demand. Cert 12
When Danny (Alain Uy), Hing (Ron Yuan) and Jim (Mykel Shannon Jenkins) were kids, nothing was more important than kung fu. But time has a way of diluting childhood passions. That all changes however when they learn about the suspicious death of their beloved sifu. If you like Cobra Kai, then this is for you!

Pig
Available from Sunday 16 January in Sky Cinema on demand. Cert 15
This gentle and sombre film tells the tale of a reclusive chef (Nicolas Cage) living in the forests of Oregon. When his beloved truffle pig is kidnapped (pignapped?), he will stop at nothing to bring it home.

Available from Thursday 20 January in Sky Cinema on demand. Cert 12
Following the murder of their son, Jay (Jason Issacs) and Gail (Martha Plimpton) organise a meeting with the killer's parents (Ann Dowd and Reed Birney), in the hope of finding closure so they can finally move on with their lives.

Nobody
Available from Friday 21 January in Sky Cinema on demand. Cert 15
From the director of John Wick comes Nobody – the story of Hutch (Bob Odenkirk, Better Call Saul) who is by all accounts an average Joe happy to do his job, care for his family, and keep his nose clean. That is, until a break-in at his home tips him over the edge, revealing a vengeful beast nobody knew existed.

Supernova
Available from Saturday 22 January in Sky Cinema on demand. Cert 15
Sam (Colin Firth) and Tusker (Stanley Tucci) are partners of 20 years, but their relationship – and its future – are put to the test when Tusker is diagnosed with early-onset dementia. They decide to put life on hold to visit friends and family while they still can, however secrets of the past begin to reveal themselves along the way.

Available from Friday 28 January in Sky Cinema on demand. Cert 12
When Lt Artemis (Milla Jovovich) and her team get caught up in an electrical sandstorm, they're transported to a new world, brimming with savage, merciless monsters.
Overwhelmed, outnumbered and severely lacking in firepower, it's going to take a hero to get the team home. Directed by Paul WS Anderson (the Resident Evil franchise), Monster Hunter is based on the smash-hit game series of the same title.

One Shot
Available from Saturday 29 January in Sky Cinema on demand. Cert 15
Lt Blake Harris (Scott Adkins) and his elite team of Navy SEALs have been tasked with retrieving a prisoner from a CIA black site. But horns quickly lock when the site manager refuses to comply with the release. Little do they know, a deadly gang of insurgents are en route, and the only way out is by working together.
TV channels: Channels, content and features available depend on your chosen package. Channel line-ups and content are subject to change at any time and to regional variations.
HD: HD TV set, V HD Box, TiVo box or Virgin TV V6 connected with HDMI cables required for HD channels. Number of inclusive HD channels depends on package.
Sky Cinema on demand: Sky Cinema subscription required.
TV Go: Content available to view depends on TV package. Not all channels/content from relevant pack available. Live streaming and On Demand requires broadband/WiFi or 3G/4G/5G access. UK only. Access via PC, Mac or TV Go App (selected iOS devices and Android™ devices only). Maximum 5 compatible devices per account can watch TV.
Premium channels (add-ons): 30 days' notice required to remove premium channels/packs.