Skip to main content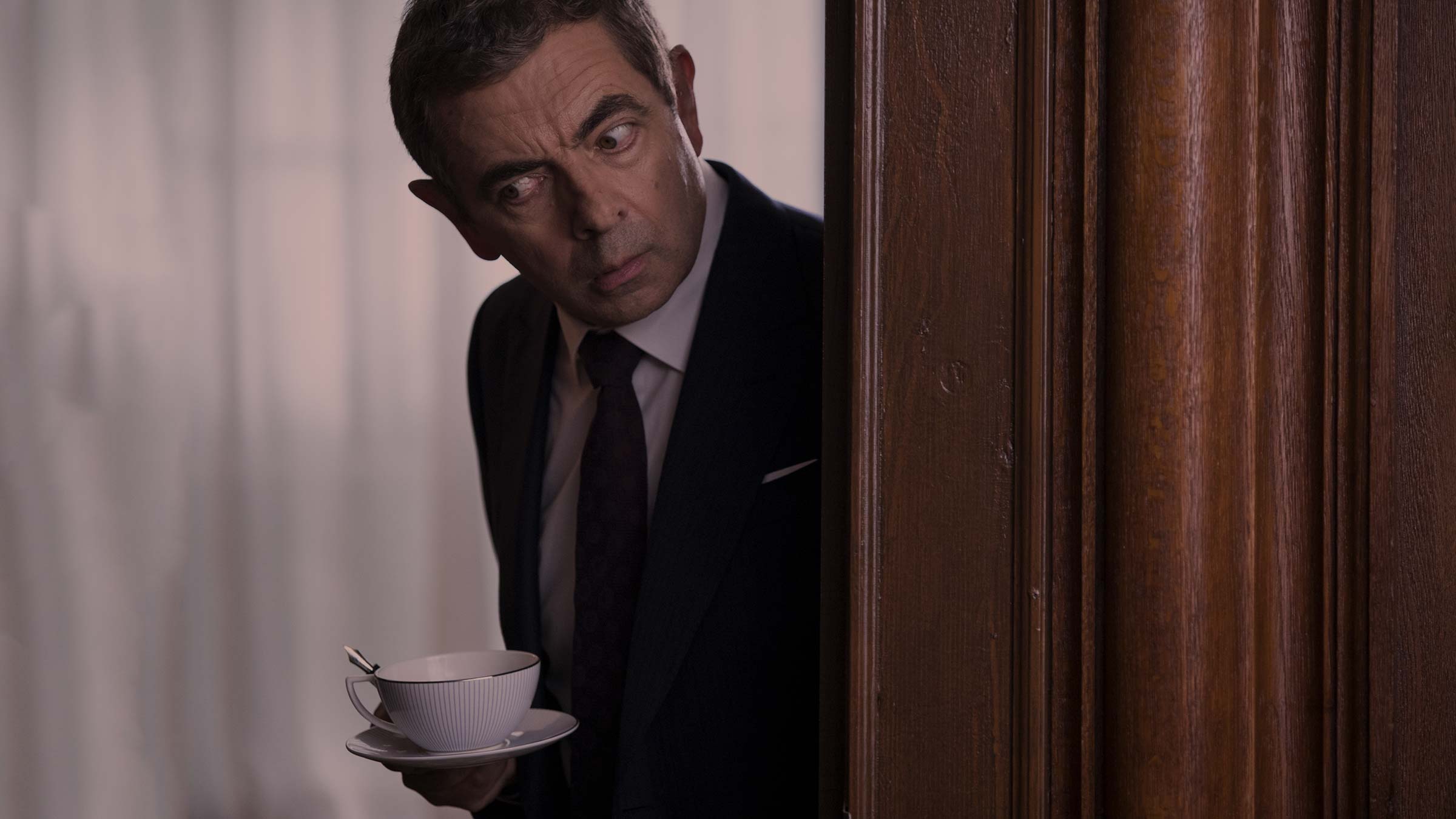 Is it spring yet? It doesn't feel like it. Just to be safe, let's keep the hibernating going with these awesome new releases
New releases available to buy on the Virgin Media Store
March is upon us. In it smugly strolls, secure in the knowledge you hated January and barely noticed February. But with temperatures creeping skyward and an entire day dedicated to eating pancakes to look forward to, we think we'll forgive its brashness.
And yet, we're still in the middle ground. It's just warm enough that we're no longer perched like Gollum atop our "precious" radiator, but too cold to comfortably be outside for prolonged periods. So what's the solution? Buy a spring coat? Pfft. We'd much rather stay inside and watch something wonderful instead, ideally while eating pancakes.
The Virgin Media Store has you covered this week, with a whole host of your soon-to-be favourites. Read on for our pick of the bunch.
Johnny English Strikes Again
Johnny English Strikes Again, available to buy on the Virgin Media Store. Cert PG
Rowan Atkinson is back for his third adventure as the titular spy. When MI7 is hit by a cyber-attack that exposes the identities of its active field agents, Johnny English is pulled out of retirement to save the day. If you're familiar with the previous Johnny English, he takes to the task with about as much finesse as a figure skater on a melting ice rink (you're picturing Gemma Collins, aren't you?). Slapstick comedy gold for all the family.
Halloween, available to buy on the Virgin Media Store. Cert 18
When we first heard about a new Michael Myers film, we thought we'd soon be sitting down to watch the latest Shrek adventure, or possibly a new Austin Powers. Boy, were we wrong. In this direct sequel to the 1978 slasher classic Halloween, Laurie Strode (Jamie Lee Curtis) confronts long-time foe Michael Myers (see, it's confusing!) – the masked figure who's haunted her ever since she narrowly escaped his killing spree four decades ago. Spooky and terrifying – and not a talking donkey in sight.
Small Foot, available to buy on the Virgin Media Store. Cert PG
Does the abominable snowman exist? Probably not. It's not like Santa, whose existence has been verified countless times in videos taken at shopping centres across the world. But the mythical creature's existence continues to be debated to this day. Here, that age-old enquiry is turned on its head in an awesome animated adventure. Friendly yeti Migo (Channing Tatum) is convinced that elusive creatures known as "humans" really do exist. An utterly adorable and heartwarming tale.
The Hate U Give, available to buy on the Virgin Media Store. Cert 12
This hard-hitting (and heart-hitting) film pivots around a stunning breakthrough performance. Amandla Stenberg plays Starr Carter, a young navigating two worlds – the poor, mostly black neighbourhood she lives in, and the rich, mostly white prep school she attends. Those worlds collide when her best friend is suddenly killed by a police officer. This story will stay with you for a long time, and Stenberg's performance even longer. A star in the making.
Not heard about the Virgin Media Store?
It's the place where you can buy the latest and greatest movies and TV Box Sets, yours to watch again and again, at home or on the go. Sign up now at virginmediastore.com, choose from hundreds of films and TV Box Sets and start watching instantly.
Enjoy your purchases on your Virgin TV Box (TiVo®/V6), online, or on your registered iOS and Android devices with the Virgin Media Store app.
Show me the latest releases on the Virgin Media Store.
Virgin Media Store: Separate terms and conditions apply to the Virgin Media Store service. DVD included for movie purchases only. Purchases must be made on the website or set top box. Virgin TV subscription and our latest Virgin TV V6 box required to buy and watch via set top box – Store is not available on other boxes. Compatible device & browser required. Max 5 registered devices. Max 2 devices can stream content simultaneously. Stream and download in UK only (or while temporarily in the EU).