Skip to main content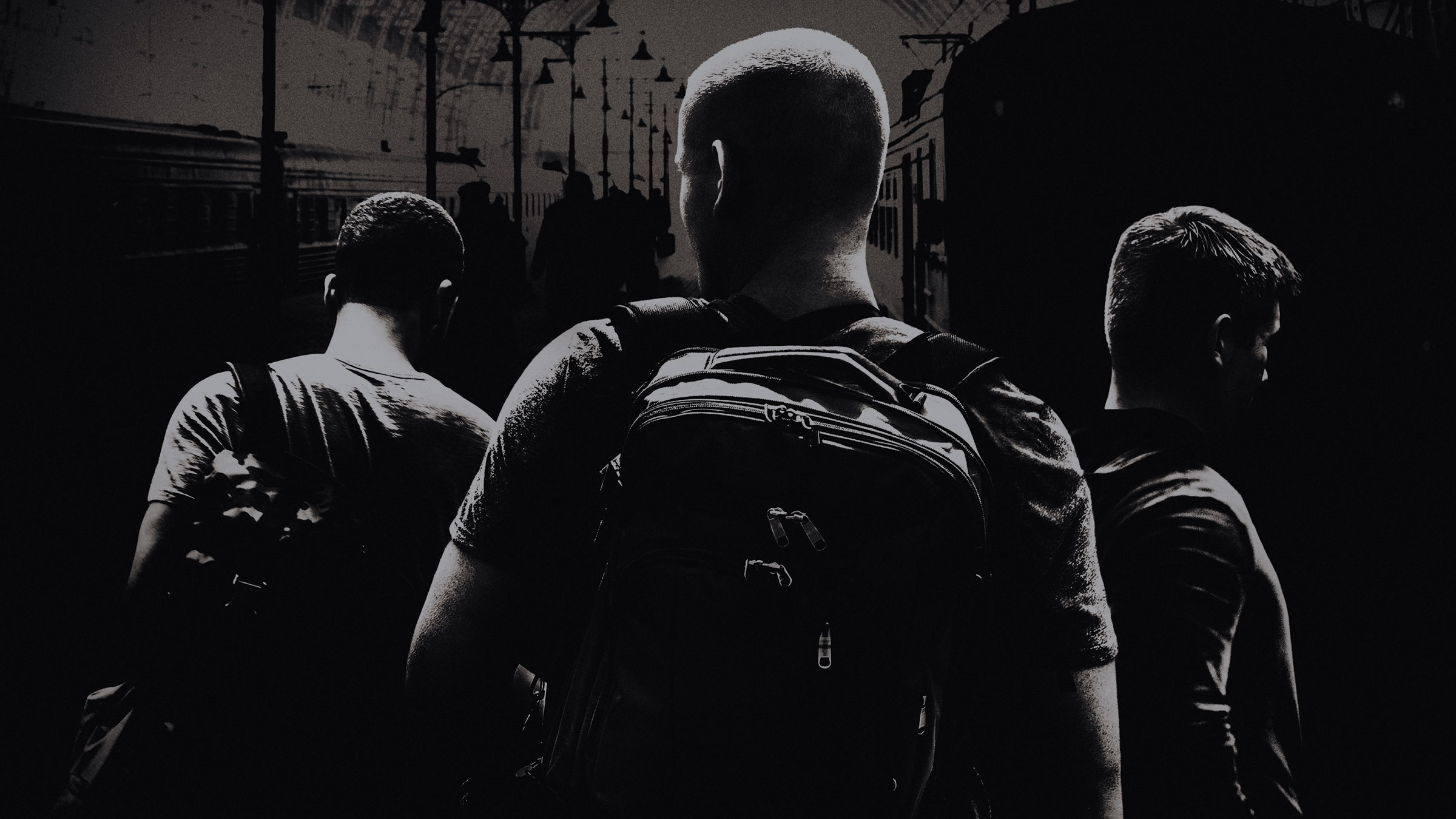 Sky Cinema's promise of a great movie premiere every single day means you can be sure you'll always have a fab film to watch – and this week's line-up is no exception…
What to watch in Sky Cinema on demand this week
There really is something for everyone with Sky Cinema's array of new movies this week. If you want to see grown-up drama from one of the most consistent directors working today, there's a thriller from Clint Eastwood, working with the very people whose story he is bringing to life. If you want gloriously colourful and innovative animation, there's a new film from Pixar Studios, one that takes a surprising trip through the afterlife and ultimately stresses the importance of love and family.
If you'd prefer to throw yourself into thorny questions of love, marriage and long-term relationships, there's the new film from indie darling Lake Bell, who uses an all-star cast to talk about all the things we usually try to gloss over. And of course if you'd like horror, either psychological or monster-based, that's on offer, too.
It's another big week on Sky Cinema, in other words. Here's what's going to be keeping you busy…

For a real-life thriller…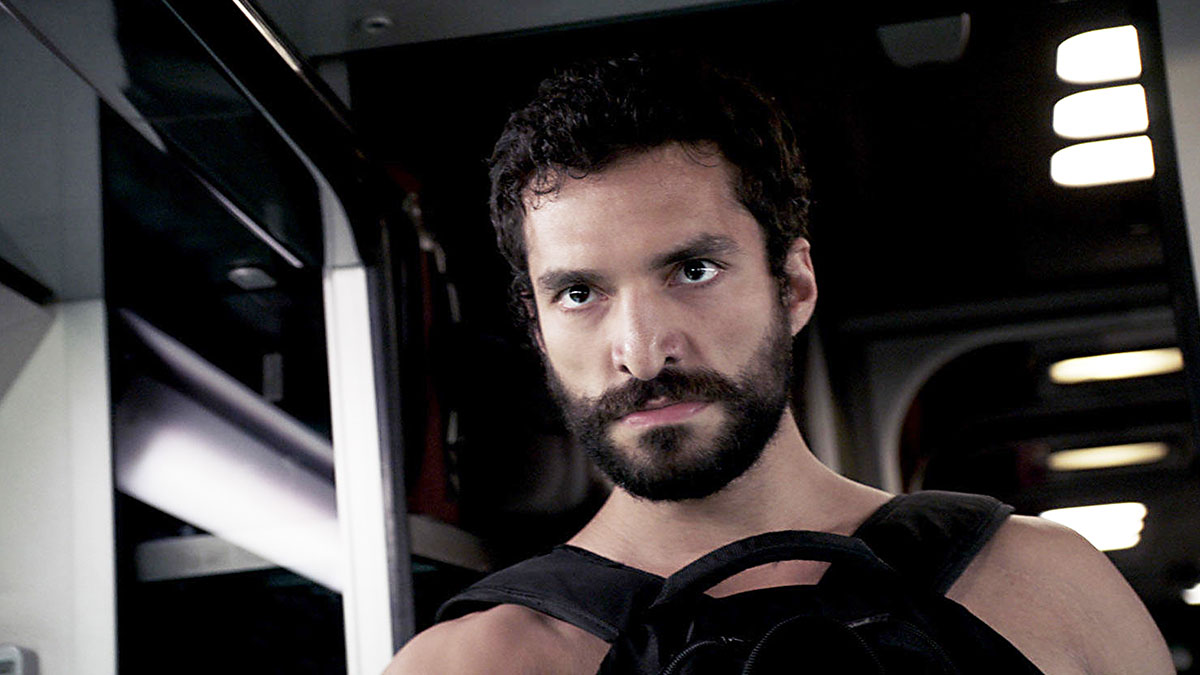 Watch The 15:17 To Paris in Sky Cinema on demand from Friday 19 October. Cert 15. Also available in HD
There have been many movies based on real-life stories, but few film-makers work as hard for realism as Clint Eastwood does in this account of the 2015 Thalys train attack in which passengers foiled a gunman. He recruited the real-life heroes of the incident to play themselves alongside professional actors, giving an extra resonance to this astonishing story of a group of brave citizens who threw themselves in the path of danger to protect those around them.
For a dazzling family adventure…
Watch Coco in Sky Cinema on demand from Saturday 20 October. Cert PG. Also available in HD
The Mexican Day Of The Dead celebrations have long fascinated both film-makers and visitors to the country, but no one has ever brought them to life as beautifully and vividly as Pixar. In this story from Toy Story 3 director Lee Unkrich, music-mad Miguel (Anthony Gonzalez) steals a guitar from a tomb only to fall victim to a mysterious curse. He must travel through the Land of the Dead and find a long-lost family member if he's ever to make it home. Cue a magical and joyful adventure that isn't nearly as scary as you'd expect from a film starring thousands of skeletons.
For a relatable comedy drama…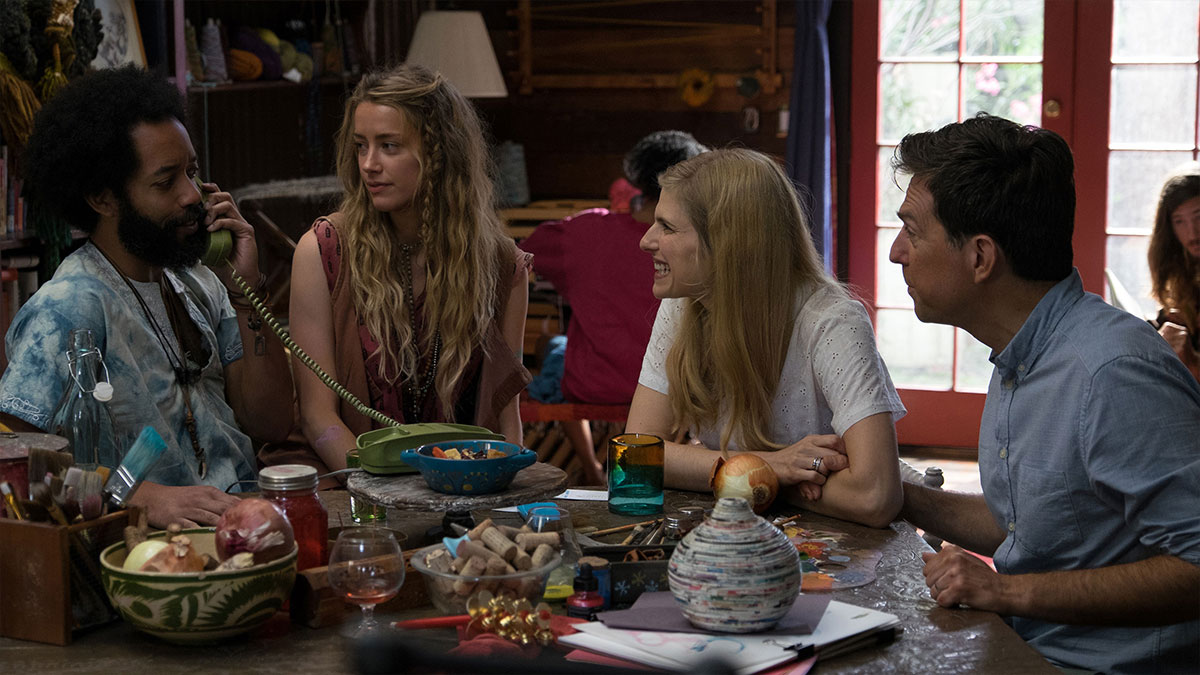 Watch I Do… Until I Don't in Sky Cinema on demand from Sunday 21 October. Cert 15. Also available in HD
Actor/director Lake Bell had an indie hit with her first film, feminist voiceover comedy In A World…, and she returns with an all-star cast for this funny, moving second effort. Three very different couples grapple with the challenges of their relationships: empty-nesters Harvey (Paul Reiser) and Cybil (Mary Steenbergen), young hippies Fanny (Amber Heard) and Zander (Wyatt Cenac), and trying-for-a-baby business owners Alice (Bell) and Noah (Ed Helms). It's a sweet, multi-generational look at what makes a relationship work, or fail, and what it takes to stay together.
For a 21st-century twist on a classic…
Watch #Roxy in Sky Cinema on demand from Monday 22 October. Cert PG. Also available in HD
This modern retelling of Cyrano de Bergerac follows Cyrus (Jake Short), a witty tech whiz who's madly in love with school friend Roxy (Sarah Fisher) – except she has no idea. Things get complicated when Roxy enlists his help to woo Christian (Booboo Stewart), the school heartthrob. Christian would also love to get to know Roxy, but for all his good looks he doesn't know how. Soon, Christian also recruits Cyrus to refine his advances… What could possibly go wrong?
For a terrifying quest for survival…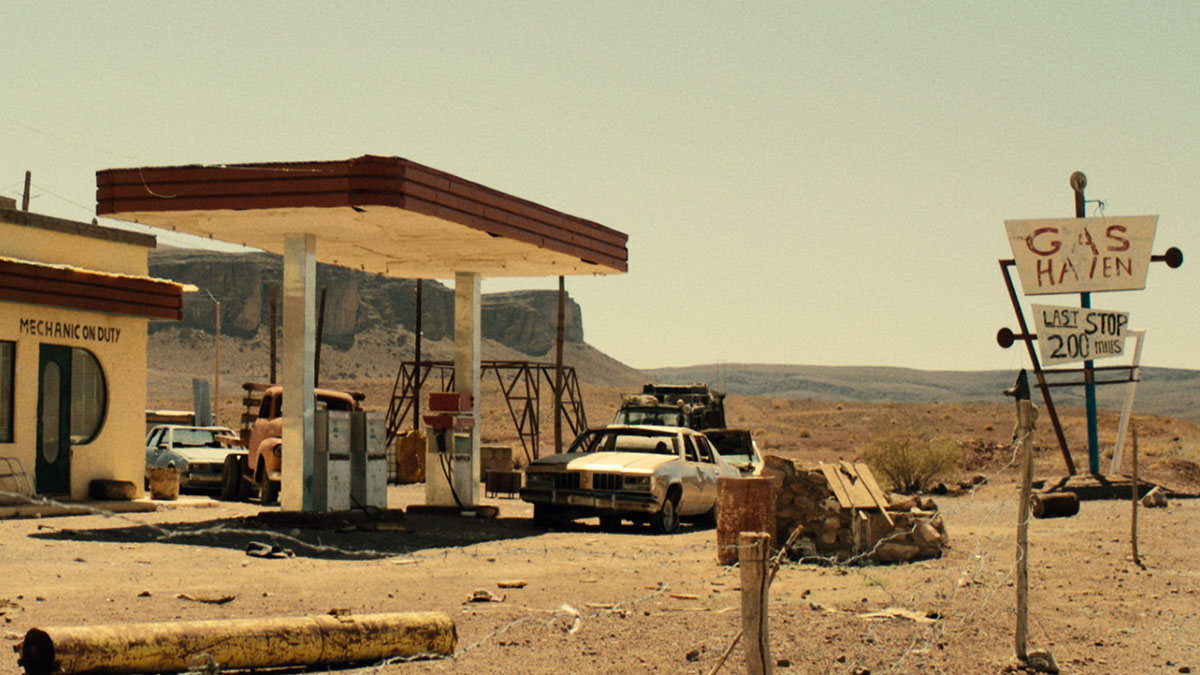 Watch Hostile in Sky Cinema on demand from Tuesday 23 October. Cert 15. Also available in HD
In a post-apocalyptic world, Juliette (Brittany Ashworth) roams a desert landscape searching for food and supplies, until a car accident leaves her injured and alone – and at the mercy of something that's hunting her. This is a film that will keep you guessing, about both Juliette's past (glimpsed through flashbacks) and what is happening in her present as she tries to escape the creature. Think Mad Max with fewer cars and more extreme mutants and you're not far off.
For a moving international drama…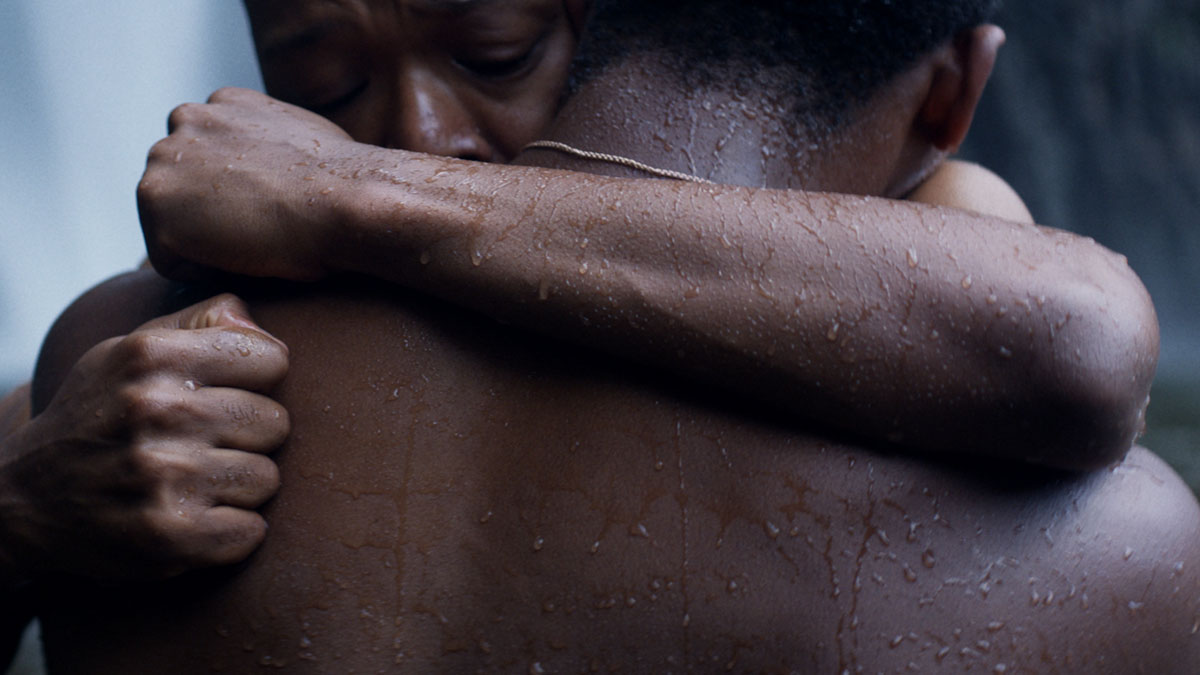 Watch The Wound in Sky Cinema on demand from Wednesday 24 October. Cert 15. Also available in HD
This highly praised South African film explores the initiation rites of the Xhosa tribe through the eyes of three young men. Xolani (Nakhane Touré) is a factory worker who uses the initiation trip every year to reconnect with his lover Vija (Bongile Mantsai). But when he's assigned to mentor young Kwanda (Niza Jay Ncoyini), their secret relationship is threatened by the rebellious youth – with potentially devastating consequences. Beautifully performed and shot, this is an emotional look at what it means to be a man.
For a tense psychological horror…
Watch Angelica in Sky Cinema on demand from Thursday 25 October. Cert 15. Also available in HD
Jena Malone (The Hunger Games movies) gives an astonishing performance in this elegant gothic thriller. She plays Constance, a young woman who begins to fear that her young daughter is being haunted. She is, naturally, frantic to protect her child – but those around her begin to question her sanity and wonder whether the attacks on young Angelica are all in her head. Whether you like handsome costume dramas or tricksy psychological horrors, this could be one for you.
Find out what's on Sky Cinema
Get even more lights, cameras and action with our movie homepage, featuring all the daily premieres and more of the thousands of films available on demand in Sky Cinema.
Watch on the go
If you subscribe to Sky Cinema on Virgin TV, you can watch on the go with the Sky Cinema app on your mobile, laptop or tablet anywhere in the UK (or while temporarily in the EU) with a WiFi or broadband connection. Just download from the Apple app store, Google Play or the Amazon appstore and log into the app to start watching.
Upgrade to Sky Cinema now
Don't have Sky Cinema? You can find out about our Sky Cinema package and upgrade here.
TV channels: Channels, content and features available depend on your chosen package. Channel line-ups and content are subject to change at any time and to regional variations.
HD: HD TV required to view HD channels. Number of inclusive HD channels depends on package.
Sky Cinema HD: Sky Cinema Premiere +1 not available in HD.
Sky Cinema app: Only available via the Sky Cinema app (selected iOS and Android devices only) or website to customers who subscribe to these channels. Only available on iOS 8 and above, and Android 4.x. UK only (or while temporarily in the EU). Maximum 2 devices. Selected content may not be available to view. Separate End User Licence Agreements and terms and conditions apply to the Sky Cinema app and website. Live streaming and On Demand available in UK (or while temporarily in the EU) with broadband, WiFi or 3G/4G only. Minimum 800 kbps recommended per device accessing the service.