Skip to main content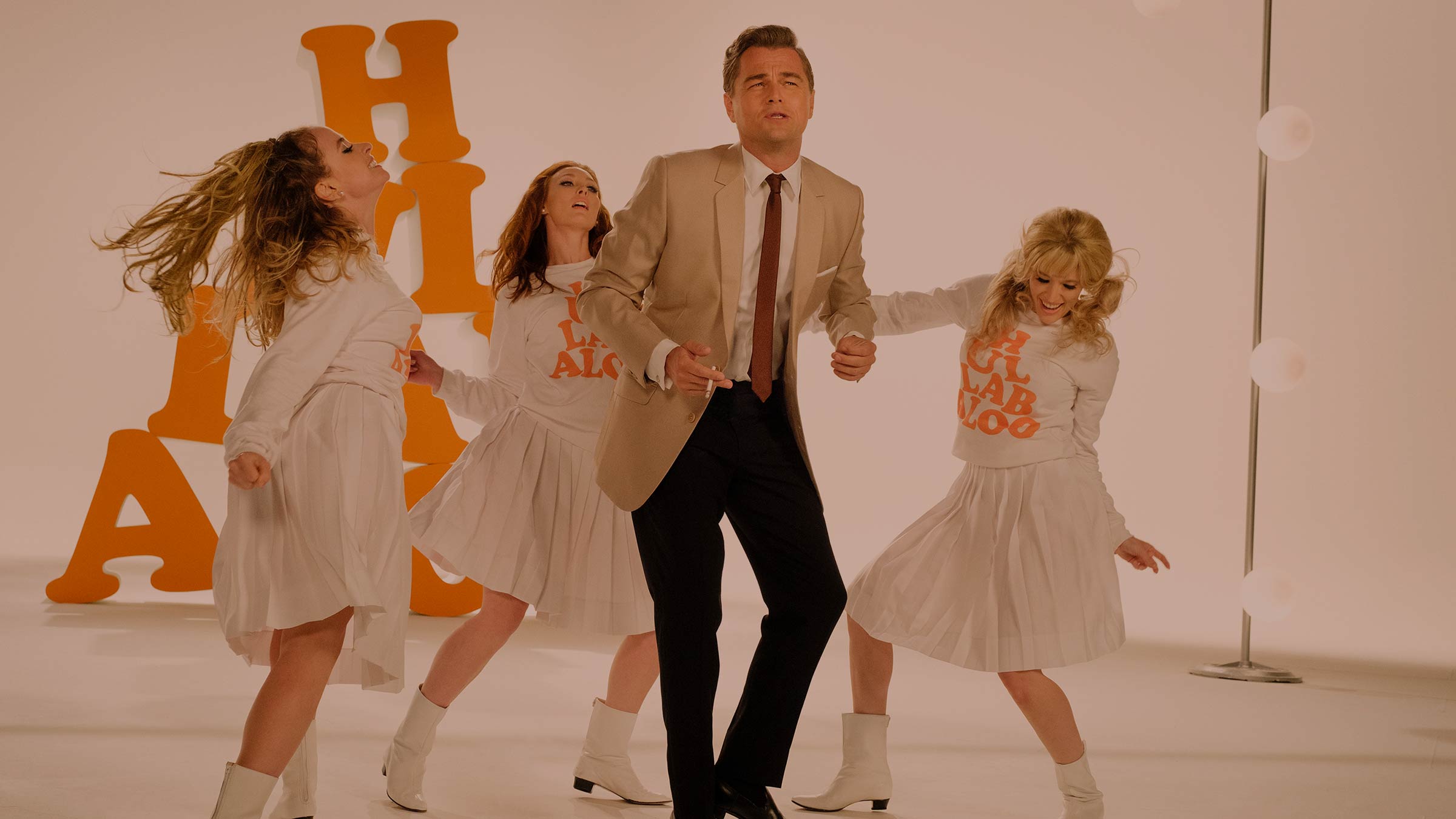 Leonardo DiCaprio, Brad Pitt and Margot Robbie are brilliant in one of 2019's biggest and best films
Once Upon A Time… In Hollywood, available to buy on the Virgin Media Store from Saturday 7 December and rent on Virgin Movies from Monday 9 December. Cert 18
There's no doubt that a new film from Quentin Tarantino is an Event. Since the writer/director burst onto the scene with Reservoir Dogs in the early 1990s, all his movies have been hotly anticipated, met with critical praise and – for the most part – struck gold at the box office. And Once Upon A Time… In Hollywood is no exception: in fact, it was the most successful original American movie of 2019 (i.e. not a sequel, spin-off, remake or adaptation), earning around £300 million worldwide.
And that's no surprise, because this story of a washed-up Sixties Hollywood actor and his stuntman buddy contains all the hallmarks that make QT such a great film-maker: the smart dialogue, the reinvention of historical events, the off-kilter humour, the intriguing flashbacks – not to mention the extensive running time, which gives the director the scope to build from a languid beginning to an ultra-tense climax. This is truly the kind of slow-burning movie you can really lose yourself in.

If you need more convincing, here are our seven reasons to buy Once Upon A Time… In Hollywood on the Virgin Media Store.
1. QT won't be around much longer
Once Upon A Time… In Hollywood is Tarantino's ninth film. Since 2014, he's been insisting that he will make just ten and then retire. "I don't believe you should stay onstage until people are begging you to get off," he told Deadline. "I like the idea of leaving them wanting a bit more." So we should all take the chance to appreciate his unique work while we still can.
2. The return of Leo
After his Oscar-winning turn in 2015's The Revenant, Leonardo DiCaprio took a few years off and stayed largely out of the limelight. But he's back with a bang here as Rick Dalton, an ageing leading man facing an uncertain future in a fast-changing world. Gone is Leo's youthful swagger – this is a multilayered performance, as DiCaprio balances Rick's bonhomie and brashness with insecurity and self-doubt. Perhaps Oscar might come knocking again…
3. Another A-lister on top form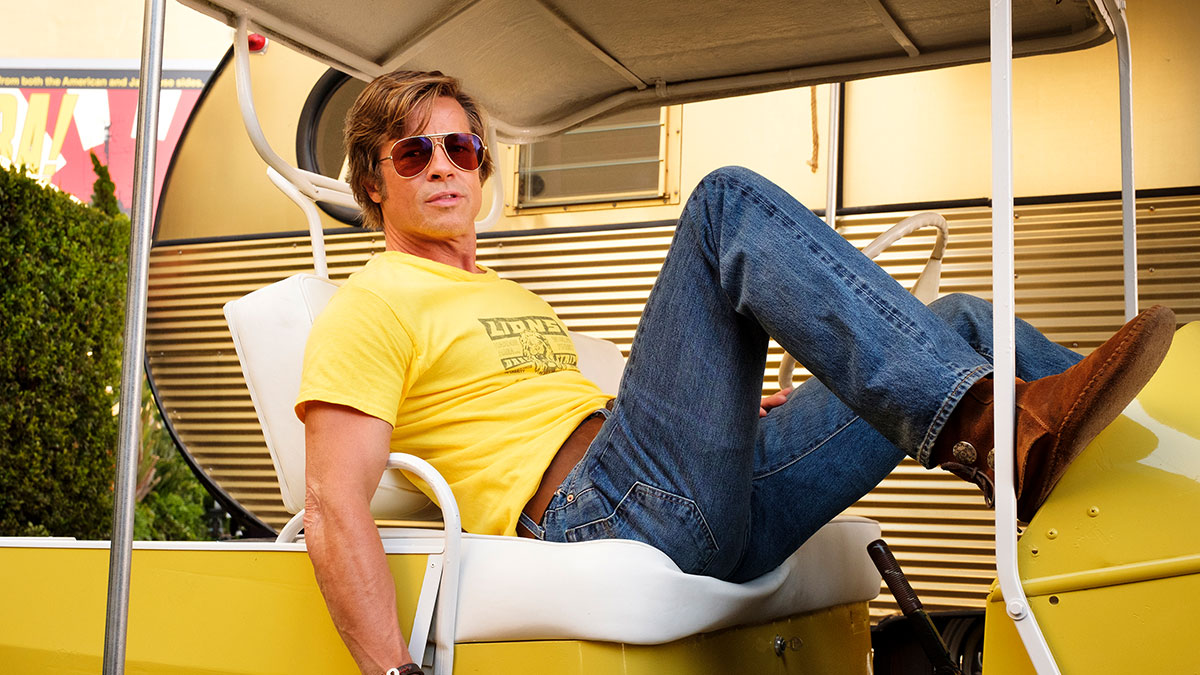 Tarantino has drawn career-best performances from the likes of Bruce Willis, Christoph Waltz and Uma Thurman in the past, and here it's Brad Pitt who's on never-better form as Rick's man Friday and personal stuntman Clint. Affable and considerate, Clint's happy to be in Rick's shadow and help out his more famous friend… but danger and violence lurk just beneath the surface, and Pitt's subtle work means you're never quite sure what Clint will do next.
4. It's a snapshot of a fascinating time
The late 1960s: Vietnam protests, Paris riots, Woodstock. Rick's fears for the future mirror the changing times, and there's a new counter-culture on the rise that no-one's quite sure about. Hippies seem to be harmless and peace-loving, but when some isolate themselves and flock to a charismatic leader like Charles Manson, it spells trouble. The film demonstrates what a pivotal moment this was, not just in Hollywood history but American history.
5. It's fun to spot the Tarantino regulars…
Tarantino's known for working with the same actors repeatedly. Apart from DiCaprio (Django Unchained) and Pitt (Inglourious Basterds), you can entertain yourself by spying Kurt Russell (Death Proof, The Hateful Eight), Zoë Bell (Death Proof, Django, The Hateful Eight), Michael Madsen (Reservoir Dogs, Kill Bill), Bruce Dern (Django, The Hateful Eight) and more – not to mention the inevitable cameo by the director himself, although this time he's heard but not seen.
6. …and the Hollywood offspring
Margaret Qualley (The Nice Guys, TV's The Leftovers) impresses as a cult member who has an ambiguous relationship with Pitt's Clint. Qualley's mum is Four Weddings And A Funeral star Andie MacDowell – and she's not the only child of famous parents in the cast: Stranger Things' Maya Hawke (daughter of Ethan and Tarantino fave Uma Thurman), Rumer Willis (daughter of Demi Moore and Pulp Fiction star Bruce) and Harley Quinn Smith, daughter of director Kevin, also feature. Clever underlining of influence passing from one generation to the next, or shameless nepotism-fest? You decide.
7. It's surprisingly sensitive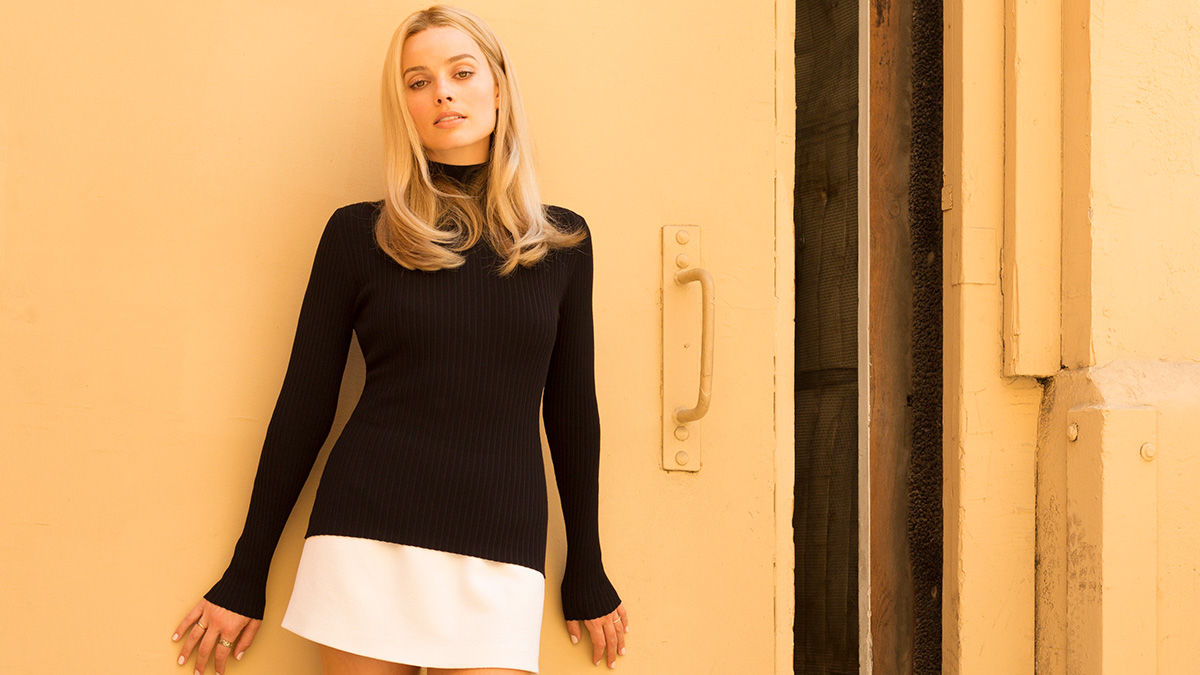 The backdrop for the story is the murder of actress Sharon Tate and others, committed by the Manson Family in August 1969. Handling such an incident in a movie where the other events are fictional, and even comical, risks trivialising it, but Tarantino refuses to treat Tate (a luminous Margot Robbie) as a victim, instead portraying her as a contented, creative young woman on the verge of success.


But wait, there's more
Once Upon A Time… In Hollywood is just one of the films featured in the Best Of The Year collection on the Virgin Media Store. There are loads of great titles to buy and pre-order, including Avengers: Endgame, The Lion King, Rocketman, Frozen 2 and Joker.

Not heard about the Virgin Media Store?
It's the place where you can buy the latest and greatest movies and TV Box Sets, yours to watch again and again, at home or on the go. Sign up now at virginmediastore.com, choose from hundreds of films and TV Box Sets and start watching instantly.
Enjoy your purchases on your Virgin TV Box (TiVo®/V6). Go to On Demand > Movies. Or you can access online and on your registered iOS and Android devices with the Virgin Media Store app.
Show me the latest releases on the Virgin Media Store.
You can also rent the latest films on Virgin Movies
Go to On Demand > Movies. Search for a title, or browse by categories such as Out This Week, Top Rentals or Box Office Hits. Once you've found the movie you want to rent, select Watch now to start watching instantly. Then, sit back and enjoy! You'll have up to 48 hours to finish watching your film.
Virgin Media Store: Separate terms and conditions apply to the Virgin Media Store service. Purchases must be made on the website or set top box. Virgin TV subscription and our latest Virgin TV V6 box required to buy and watch via set top box – Store is not available on other boxes. Compatible device & browser required. Max 5 registered devices. Max 2 devices can stream content simultaneously. Stream and download in UK only (or while temporarily in the EU).
Virgin Movies On Demand: Virgin Movies On Demand movies are pay by title. Once rented, content available for 48 hours.
Interviews: Any opinions expressed in interviews are those of the interview subject and not those of Virgin Media.