Skip to main content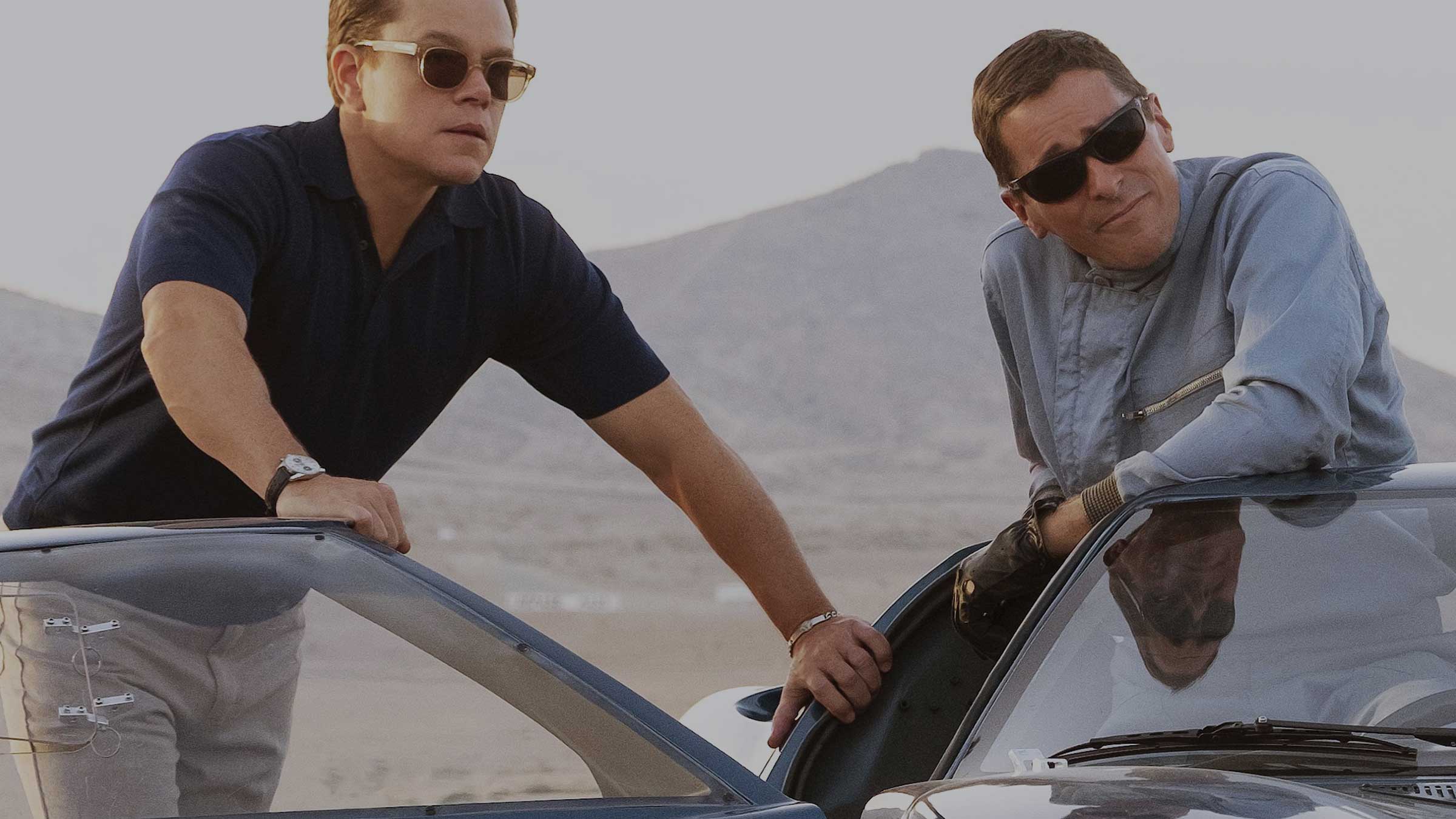 All of the best films about cars aren't really films about cars at all…
Le Mans '66, available to buy on the Virgin Media Store. Rent it on Virgin Movies from Monday 23 March. Cert 12
Along with the likes of Bullitt, Drive and Mad Max, you can now add to this illustrious list Le Mans '66 (or Ford V Ferrari as it's known outside Europe). It may seem like the type of movie that does what it says on the bonnet: it's a film about the famous 24-hour motor race Le Mans, set in 1966, duh. Well, yes it is, but also, no it's not. It's waaaay more than that.
It tells the true story behind when two of motorsports biggest names – Ford and Ferrari – first fell out; sparking an intense rivalry that's played out on the track ever since. Based on the real events that played out in the lead-up to the race, we find Ford pinning their hopes of motorsports supremacy on British driver Ken Miles (Christian Bale) and American engineer Carroll Shelby (Matt Damon).
These two men are central to the plot, and their riveting relationship is what this Oscar-nominated movie is really all about.

As both companies work towards creating the best car for the race, the pair struggle to work with each other and for Ford, just as much as they struggle to get the mechanics right. But as the call to the starting grid looms closer, the human cost of such engineering innovation becomes the core focus of the film.
Still need more convincing on why you need to watch? Read on for nine reasons why you need Le Mans '66 in your starting line-up.
1. Obviously, Christian Bale
Aside from being the best-ever Batman (don't @ us), Christian Bale is also without doubt one of the finest actors around right now. Bringing his trademark intensity to the role of Ken Miles, he is brimming with an unbridled sense of competitiveness, and perfectly captures the real Miles' unpredictable attitude towards racing and the tension between his intense career and devoted family life.
2. And Matt Damon
Shoring up the central pair is Matt Damon, who as Carroll Shelby is the solid chalk to Ken Mile's crumbly cheese. He's a salt-of-the-earth, unflappable Texan who just wants to get a job done good. Damon's performance is more understated than Bale's, but his portrayal of a dedicated professional with seemingly no personal life at all is the kind of sports hero you admire yet feel sorry for, all at the same time.
3. Their beautiful bromance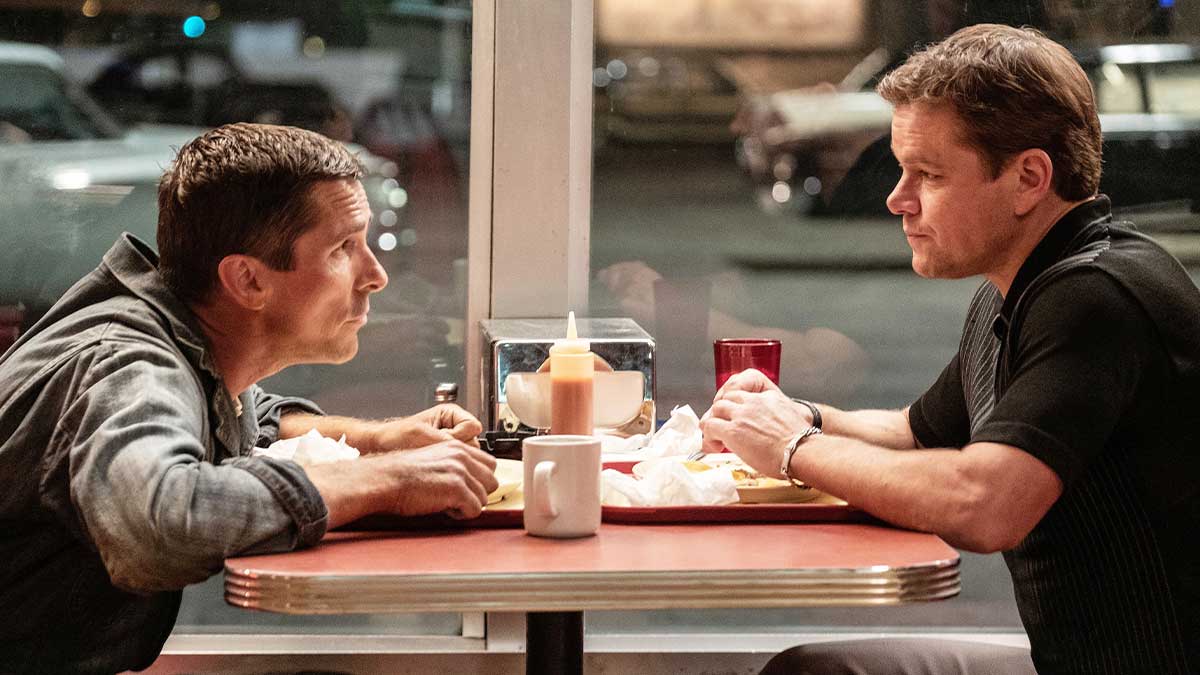 The movie revolves around the relationship of the two main characters, with their opposing attitudes and personalities the driving force of the film. It's a relationship of old-school, unabashed "manliness", which is strangely somehow best showcased through some roughhousing in the middle of the street, while using a loaf of bread as a weapon. It's not all as weird as that sounds though, with much of their bromance built on respect and thinly masked emotional dependency.
4. Also, the rest of the cast
All of that's not to say that everyone else in the film isn't on top form either! From Jon Bernthal as a Ford exec to Tracy Letts' surprisingly emotional turn as Henry Ford II, the other guys have got it down too. And despite still having a bit too much "housewife" about her character, Caitriona Balfe as Ken Miles wife, Mollie, gives a first-class feminine turn in an otherwise macho movie.
5. It's directed by man like Mangold
As an award-winning director that's given the world such cinematic gems as Girl Interrupted, Walk The Line and Logan, James Mangold brings his vast and varied experience to Le Mans '66. Armed with Jez and John-Henry Butterworth's speedy script, he manages to create a film that goes at as much of a clip as the cars in it. Despite clocking in at two and a half hours, the film speeds by without flagging and makes motorsports interesting whether you think you'll care or not.
6. All the adrenaline-fuelled action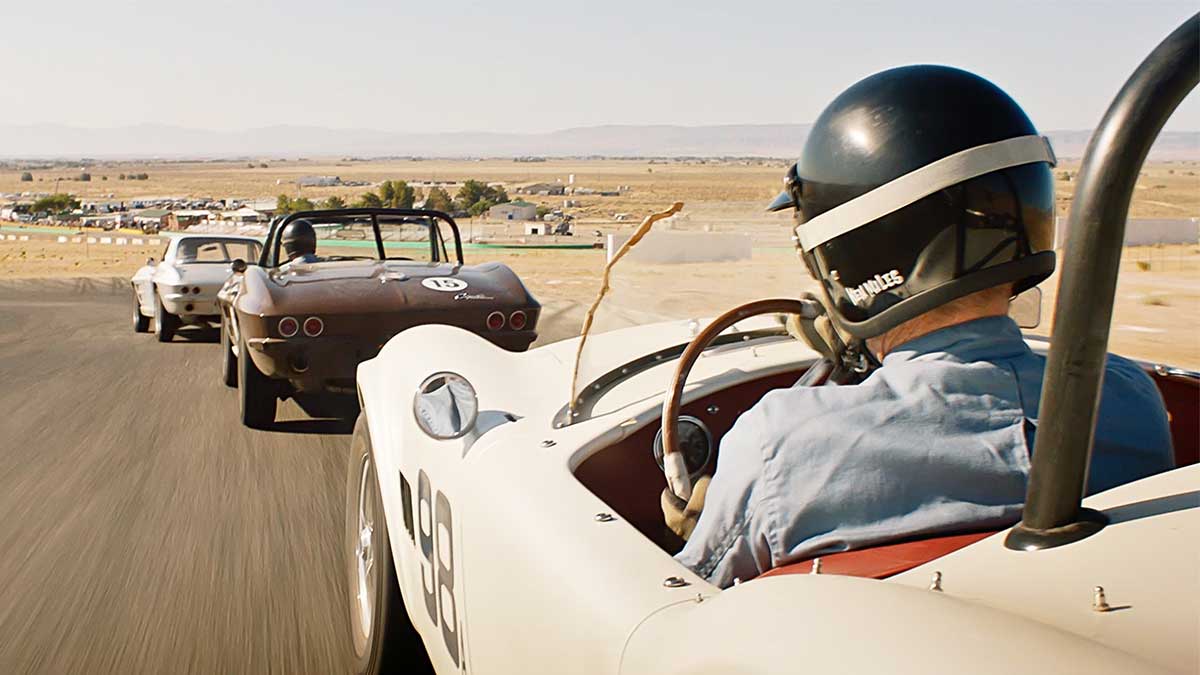 Spoiler alert but this movie is made up of a lot of car racing scenes. But unlike most films where these are shameless solutions to papering over the plot, the ones in Le Mans '66 are essential to the story being told. They're also visceral and violent. Thanks to the directing, the realistic effects and the acting, you feel the action as much as see it, making it enthralling rather than overwhelming.
7. How it captures the essence of the era
It was a simpler time, the 60s. There were no computers, no mobile phones, no problems. Just men being men, trying to beat each other with both their brains and brawn. OK, that massively oversimplifies an era of huge cultural change, but this is a film that celebrates humankind's capacity for innovation at a time when machines didn't learn in the way they do now, but were instead made through fastidious attention to detail and good old-fashioned elbow grease. The sheer old-school Americana and confidence of it all is inspiring and nostalgic without being schmaltzy.
8. The soundtrack is absolutely spot on
A lot of the film's charm is down to the superb soundtrack of tracks from massive 50s and 60s stars such as The Sonics, Nina Simone and The Byrds. The songs are expertly placed throughout the action, but also supported by an incredible original score by Marco Beltrami and Buck Sanders that swerves from jazz to rock and back again.
9. Plus, it was nominated for a lot of awards…
Not that awards are everything, but following its theatrical release at the end of 2019, Le Mans '66 was up for a lot of big ones, which goes a bit further towards clarifying that its already on its way to becoming regarded as a classic. Being nominated for Best Picture, Best Actor (Christian Bale) and Best Sound Mixing, and winning Best Sound Editing and Best Film Editing at this year's Oscars, was just for starters really. Truly, a winning vehicle.
Not heard about the Virgin Media Store?
It's the place where you can buy the latest and greatest movies and TV Box Sets, yours to watch again and again, at home or on the go. Sign up now at virginmediastore.com, choose from hundreds of films and TV Box Sets and start watching instantly.
Enjoy your purchases on your Virgin TV Box (TiVo®/V6), online, or on your registered iOS and Android devices with the Virgin Media Store app.
Show me the latest releases on the Virgin Media Store.
You can also rent the latest films on Virgin Movies
Go to On Demand > Movies. Search for a title, or browse by categories such as Out This Week, Top Rentals or Box Office Hits. Once you've found the movie you want to rent, select Watch now to start watching instantly. Then, sit back and enjoy! You'll have up to 48 hours to finish watching your film.
Virgin Media Store: Separate terms and conditions apply to the Virgin Media Store service. Purchases must be made on the website or set top box. Virgin TV subscription and our latest Virgin TV V6 box required to buy and watch via set top box – Store is not available on other boxes. Compatible device & browser required. Max 5 registered devices. Max 2 devices can stream content simultaneously. Stream and download in UK only (or while temporarily in the EU).
Virgin Movies On Demand: Virgin Movies On Demand movies are pay by title. Once rented, content available for 48 hours.