Skip to main content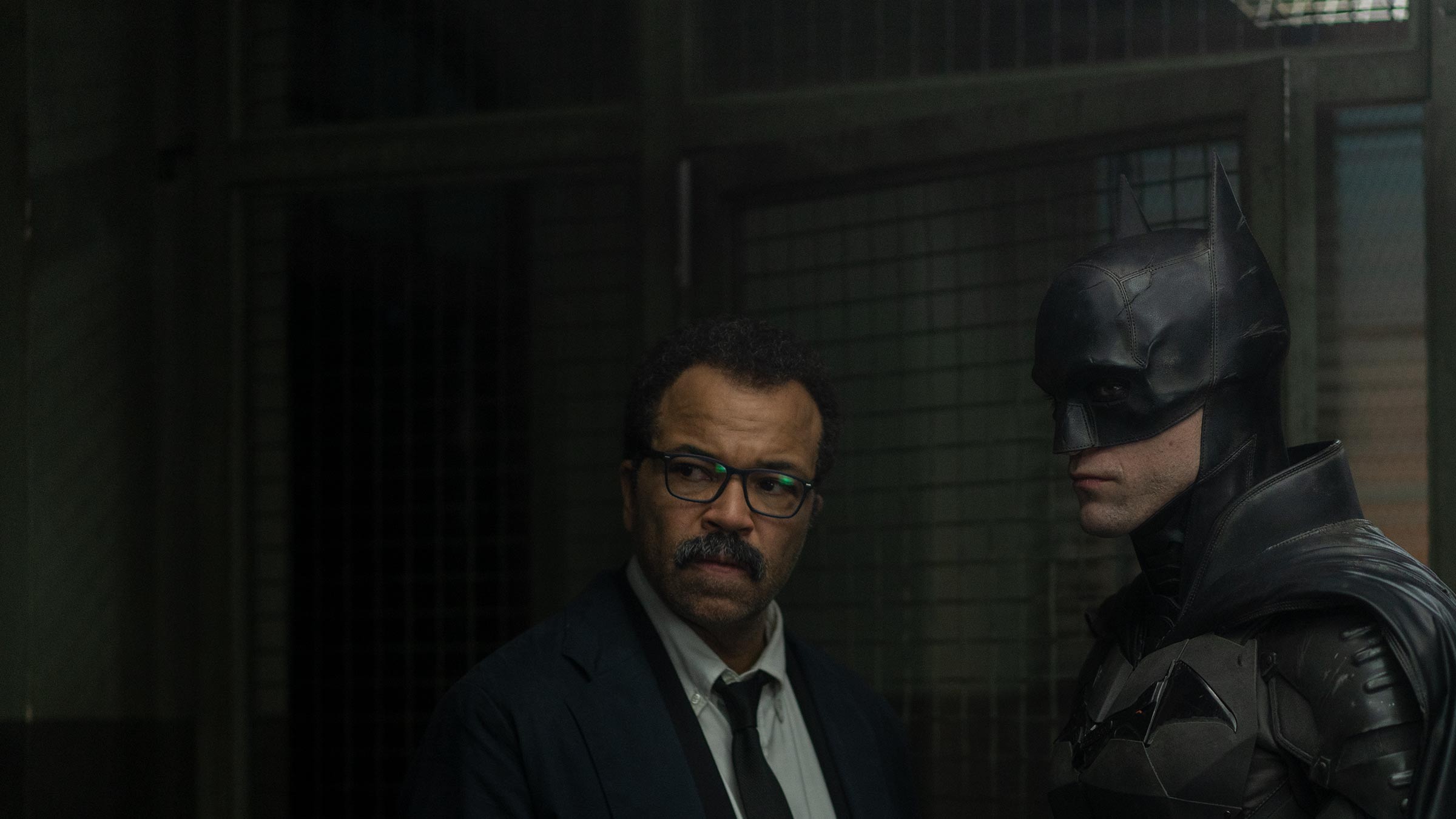 The latest incarnation of the Caped Crusader is now available to rent directly from the Virgin Media Store

By Virgin TV Edit
He's one of the most portrayed superheroes in the history of cinema, most recently by Christian Bale and Ben Affleck. But The Batman – available to rent now in On Demand > Movies > Premium Rentals – is unlike any Batman film you've ever seen.
This time it's Robert Pattinson (Tenet) who dons the famous cowl in this noirish take on the World's Greatest Detective, set in Batman's second year stalking Gotham City. There has been a high-profile murder in Gotham, and a cryptic note addressed to Batman is found on the body – the calling card of The Riddler (Paul Dano, There Will Be Blood).


It's a race against time to figure out the maniacal murderer's next move and find him before there's more bloodshed. But it won't be easy. Thankfully, Batman isn't alone, teaming up with Lt. James Gordon (Jeffrey Wright, Westworld) and the indominable Catwoman, played by Zoë Kravitz (Mad Max).
Unlike past Batman films, there's no origin story – reclusive billionaire, Bruce Wayne, is Batman. Nobody in Gotham knows of his double life apart from his ever-faithful butler, Alfred Pennyworth (Andy Serkis). And there's already colourful list of enemies, all of which are wreaking havoc in his city, including The Penguin (Colin Farrell, In Bruges).
For his take on the Caped Crusader, director Matt Reeves (Cloverfield, Dawn of the Planet of the Apes) has focused on Batman's detective side, a trait key in the comics but one that has largely been overlooked in his silver screen counterparts. The film also draws inspiration from neo-noir crime thrillers of the seventies to David Fincher's serial killer sagas.
The result makes for a plot-driven, much more three-dimensional version of the Dark Knight than we've ever seen, wonderfully portrayed by a brooding Pattinson. Head to On Demand > Movies > Premium Rentals to rent it now.
Haven't signed up to the Virgin Media Store?
It's the place where you can buy the latest and greatest movies and TV Box Sets, yours to watch again and again, at home or on the go. Sign up now at virginmediastore.com, and go to On Demand > Movies to choose from hundreds of films and TV Box Sets and start watching instantly.
Enjoy your purchases on your Virgin TV Box (TiVo®/V6/Virgin TV 360). Or you can access online and on your registered iOS and Android devices with the Virgin Media Store app.
You can also rent the latest films
If you have a TiVo® box or Virgin TV V6 box, powered by TiVo®, go to On Demand > Movies. If you have Virgin TV 360 box, go to Box Sets & Movies > STORE.
Search for a title, or browse by category such as Out This Week, Best Sellers or Collections. Once you've found the movie you want to rent, select Watch now to start watching instantly. Then, sit back and enjoy! You'll have up to 48 hours to finish watching your film.
Virgin Media Store: Separate terms and conditions apply to the Virgin Media Store service. Purchases must be made on the website or set top box. Virgin TV subscription and our latest Virgin TV V6 box required to buy and watch via set top box – Store is not available on other boxes. Compatible device & browser required. Max 5 registered devices. Max 2 devices can stream content simultaneously. Stream and download in UK only.
Image credits: The Batman © 2022 Warner Bros. Entertainment Inc. The Batman and all related characters and elements are trademarks of and © DC Comics.