Skip to main content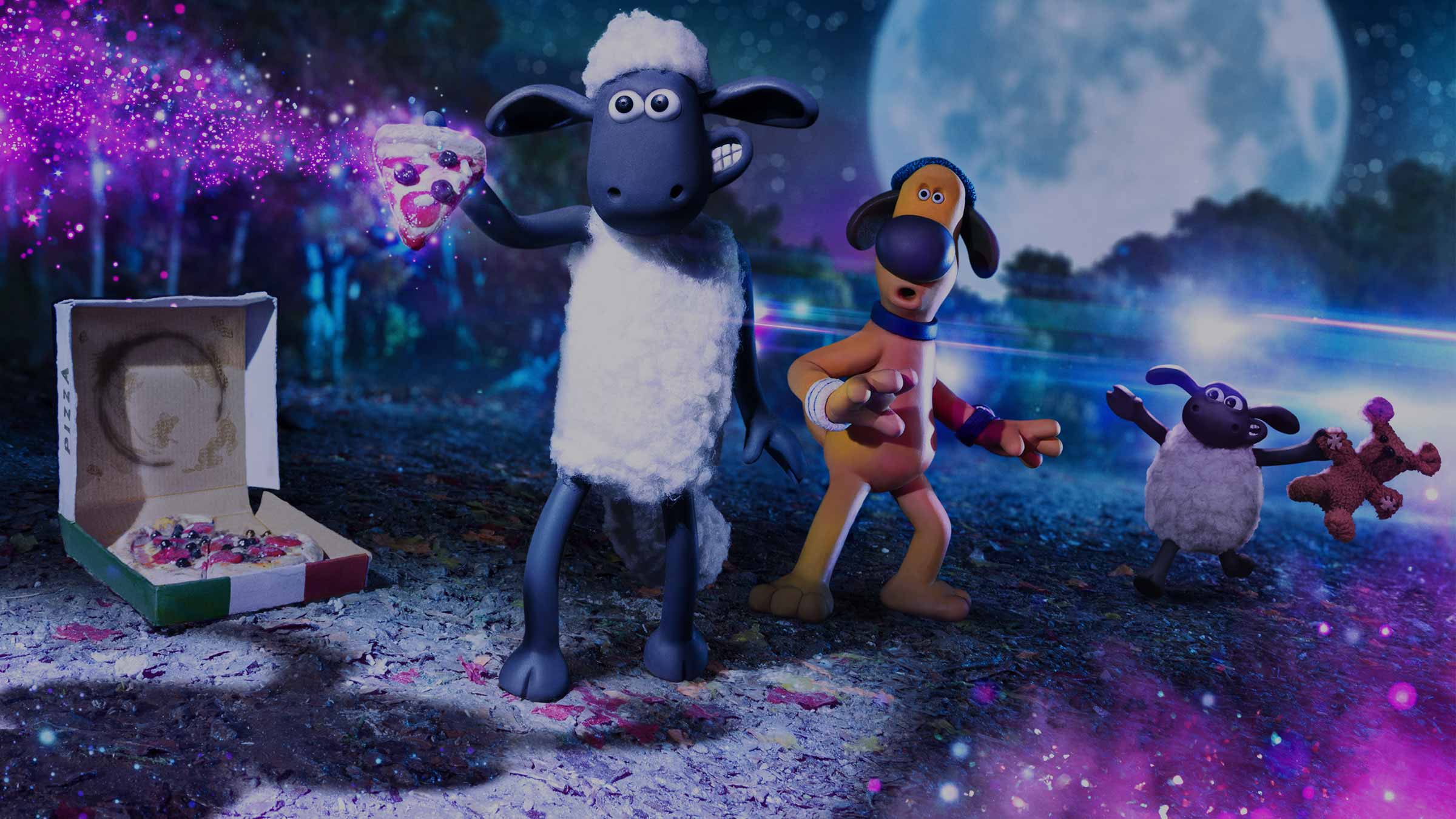 Prepare for close encounters of the furred kind…
A Shaun The Sheep Movie: Farmageddon, available to buy on the Virgin Media Store. Rent it on Virgin Movies now. Cert U
A Shaun The Sheep Movie: Farmageddon, the standalone sequel to 2015's Shaun The Sheep Movie, has arrived. When an alien with mystical powers called Lu-La finds herself in Mossy Bottom Farm after her UFO crashes, Shaun is in the right place at the right time. The two become firm friends and Shaun must protect his candy floss-coloured pal from the Ministry of Alien Detection as he tries to get her home.
It took Aardman Animations four years to create the movie, with a three-second sequence taking three days to shoot! Formed out of modelling clay, Shaun and friends come complete with visible fingerprints, a detail Wallace & Gromit creator Nick Park calls "thumbiness".
Many of us have grown up with Shaun since his debut in 1995 when he starred in the Wallace & Gromit caper A Close Shave. Being "born" (and shorn) in 1995, that places him at the tail end of the cut-off for being classed as a "millennial" (people born between 1981 and 1996). In fact, he might be the ultimate millennial (and that's a millennial talking here!).
He's super cute
Obviously, all millennials are. They're adorable, lovable, the best thing since sliced bread… just ask Piers Morgan! But come on, just look at Shaun's lil face! Also, he loves pizza. It's not quite avo on toast with a skinny flat white, but it's close.
He's incredibly accepting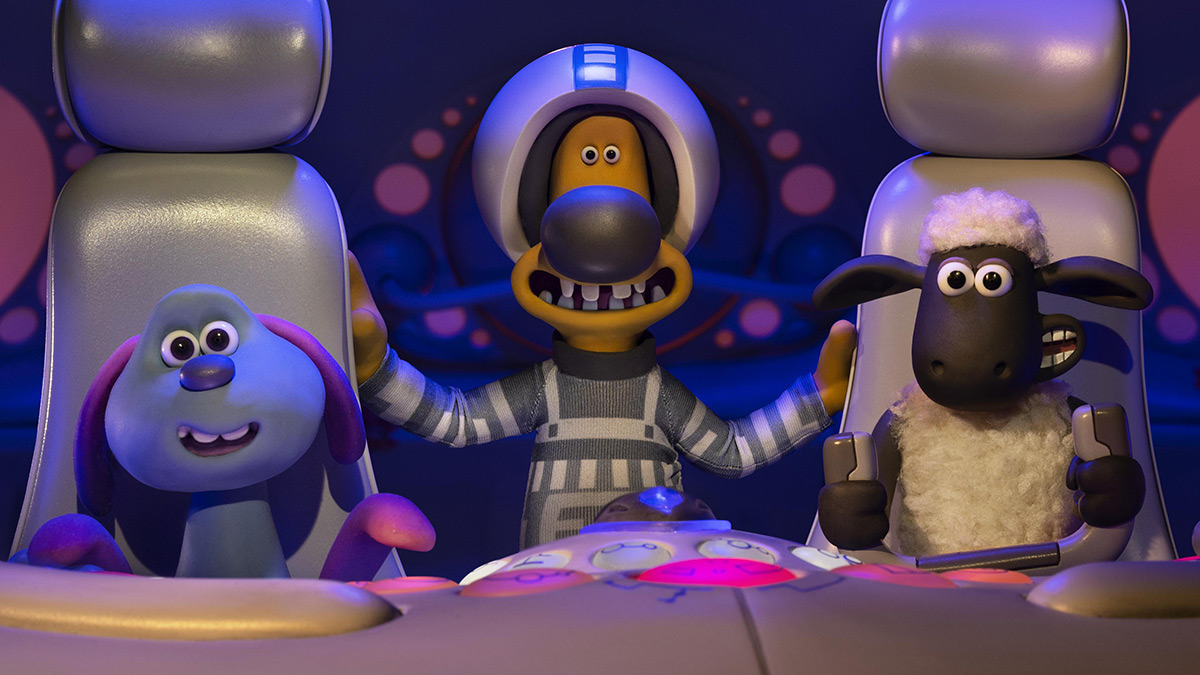 Lu-La, Bitzer and Shaun: the three best friends any child – or adult – could ask for.

Shaun proves the point by being welcoming towards Lu-La, despite her differences and the fact Shaun doesn't quite understand her or where she comes from. He's willing to learn, to help and to keep an open mind and heart. Sounds like some people could take a leaf out of his book…
Also, Shaun's best friend is Bitzer, a sheepdog, and aren't they supposed to be sworn enemies? Food for thought.
He's not afraid of authority figures
Farmers are no match for Shaun, especially one particular farmer called… the Farmer. He's pretty oblivious for the most part and just thinks of Shaun as your plain old, run-of-the-mill sheep, but more fool him! Shaun is a morally sound creature, always standing up for what's right, even though it usually gets him into trouble. Millennials are said to have little respect for authority, but it's not about a lack of respect – we just refuse to be sheep! Stick it to the man!
He doesn't give a flock!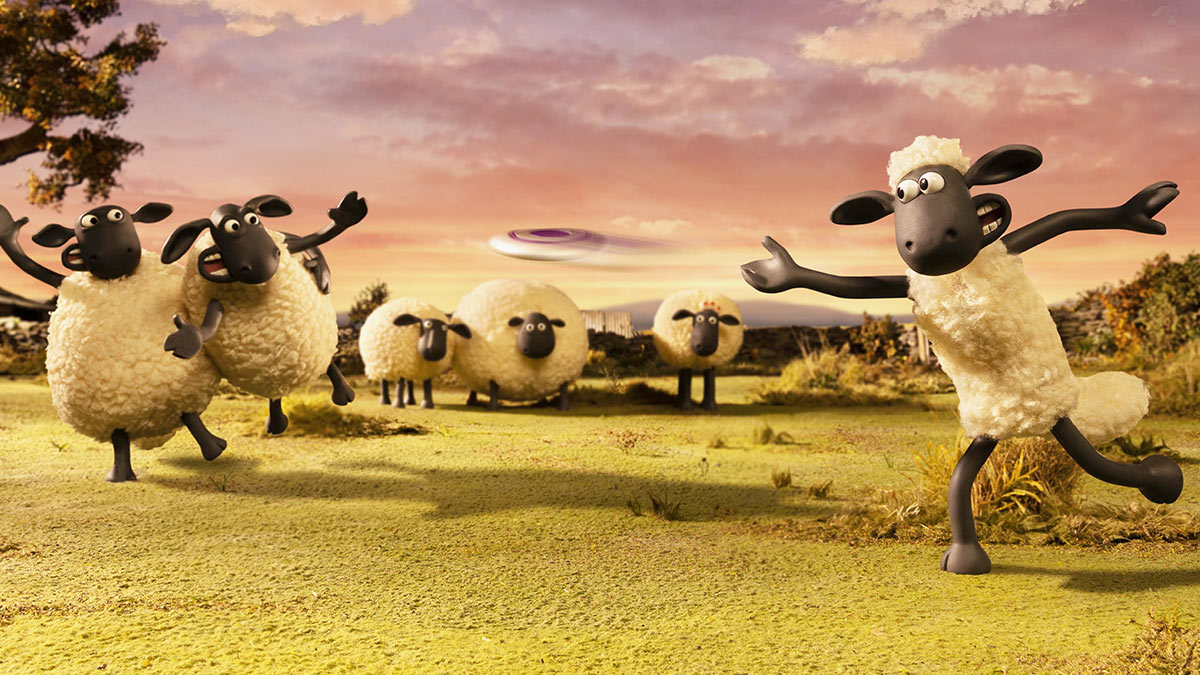 Shaun isn't afraid to stand out, and although he is a sheep physically, he's not mentally. We don't think we've ever written a sentence quite so existential, especially about a farm animal.
He doesn't just blindly follow the flock. In fact, they all turn to him for his leadership skills, especially during times of crisis. All millennials like to think they're special and different, but Shaun really is a cut above the rest. He's confident, independent and creative, much more so than his other fluffball friends. Even if he doesn't always know what he's doing, he styles it out with ultimate Sasha Fierce sheep-ness.
He says little, but means much
There is essentially no dialogue in A Shaun The Sheep Movie: Farmageddon, and millennials are notorious for avoiding face-to-face communication (eye roll). Apparently, it's because we spend too much time looking at screens blahblahblah, but Shaun gets his message across, sometimes more effectively than if he was able to speak!
He picks up new skills with ease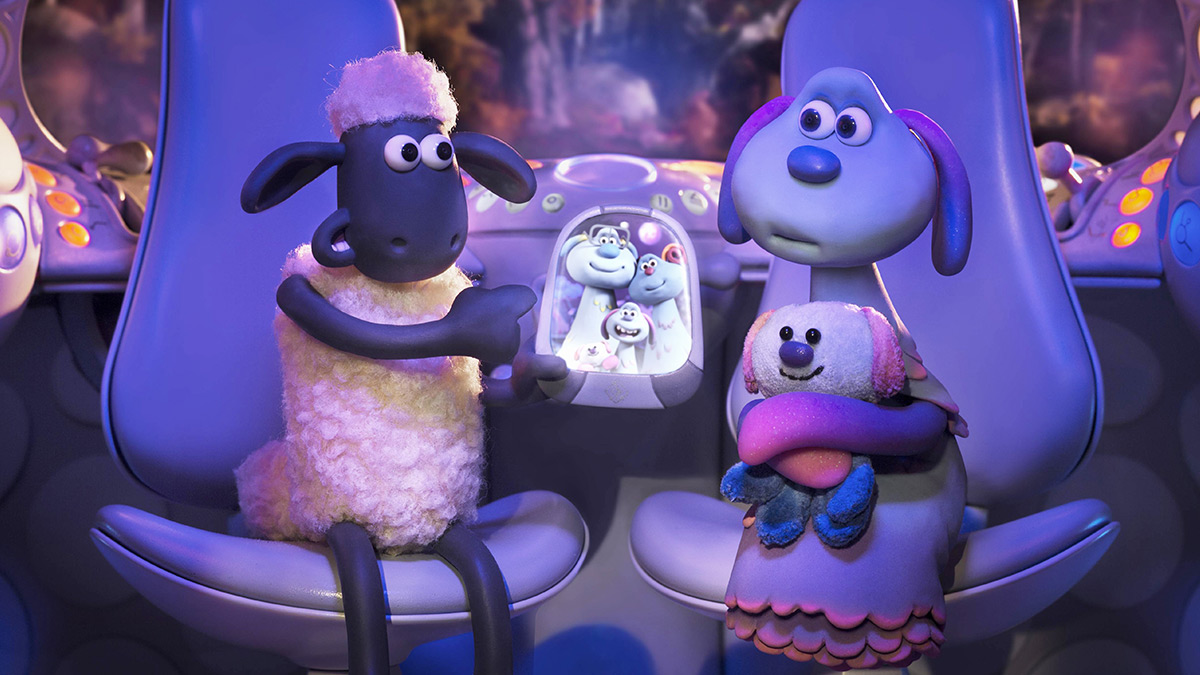 Forget whatever Shaun is doing – what is that incredibly adorable stuffed animal Lu-La is holding that looks exactly like her?! WE WANT IT.

Give a millennial a new phone or gadget and they'll have it sussed in no time – such is the advantage of growing up with tech (feel free to reminisce about your first desktop computer here). Shaun is similar. He's a curious little fella with an inquisitive mind and a knack for problem-solving. His methods aren't always foolproof though, like the time he couldn't figure out how to use the washing machine, destroying the Farmer's laundry and the washing machine.
But let's be honest, no millennial actually knows how to do laundry – we just take it home for our parents to do, because we're entitled like that. Or we just buy new clothes, because we're consumerist like that. #Millennialbantz. But seriously though, what do all those dials do?
While we're on the topic, there is something we haven't quite gotten the hang of yet and that's TikTok. We're going to leave that one to Generation Z, or maybe we should ask Shaun.
Not heard about the Virgin Media Store?
It's the place where you can buy the latest and greatest movies and TV Box Sets, yours to watch again and again, at home or on the go. Sign up now at virginmediastore.com, choose from hundreds of films and TV Box Sets and start watching instantly.
Enjoy your purchases on your Virgin TV Box (TiVo®/V6). Go to On Demand > Movies. Or you can access online and on your registered iOS and Android devices with the Virgin Media Store app.
Show me the latest releases on the Virgin Media Store.
You can also rent the latest films on Virgin Movies
Go to On Demand > Movies. Search for a title, or browse by categories such as Out This Week, Top Rentals or Box Office Hits. Once you've found the movie you want to rent, select Watch now to start watching instantly. Then, sit back and enjoy! You'll have up to 48 hours to finish watching your film.
Virgin Media Store: Separate terms and conditions apply to the Virgin Media Store service. Purchases must be made on the website or set top box. Virgin TV subscription and our latest Virgin TV V6 box required to buy and watch via set top box – Store is not available on other boxes. Compatible device & browser required. Max 5 registered devices. Max 2 devices can stream content simultaneously. Stream and download in UK only (or while temporarily in the EU).
Virgin Movies On Demand: Virgin Movies On Demand movies are pay by title. Once rented, content available for 48 hours.