Skip to main content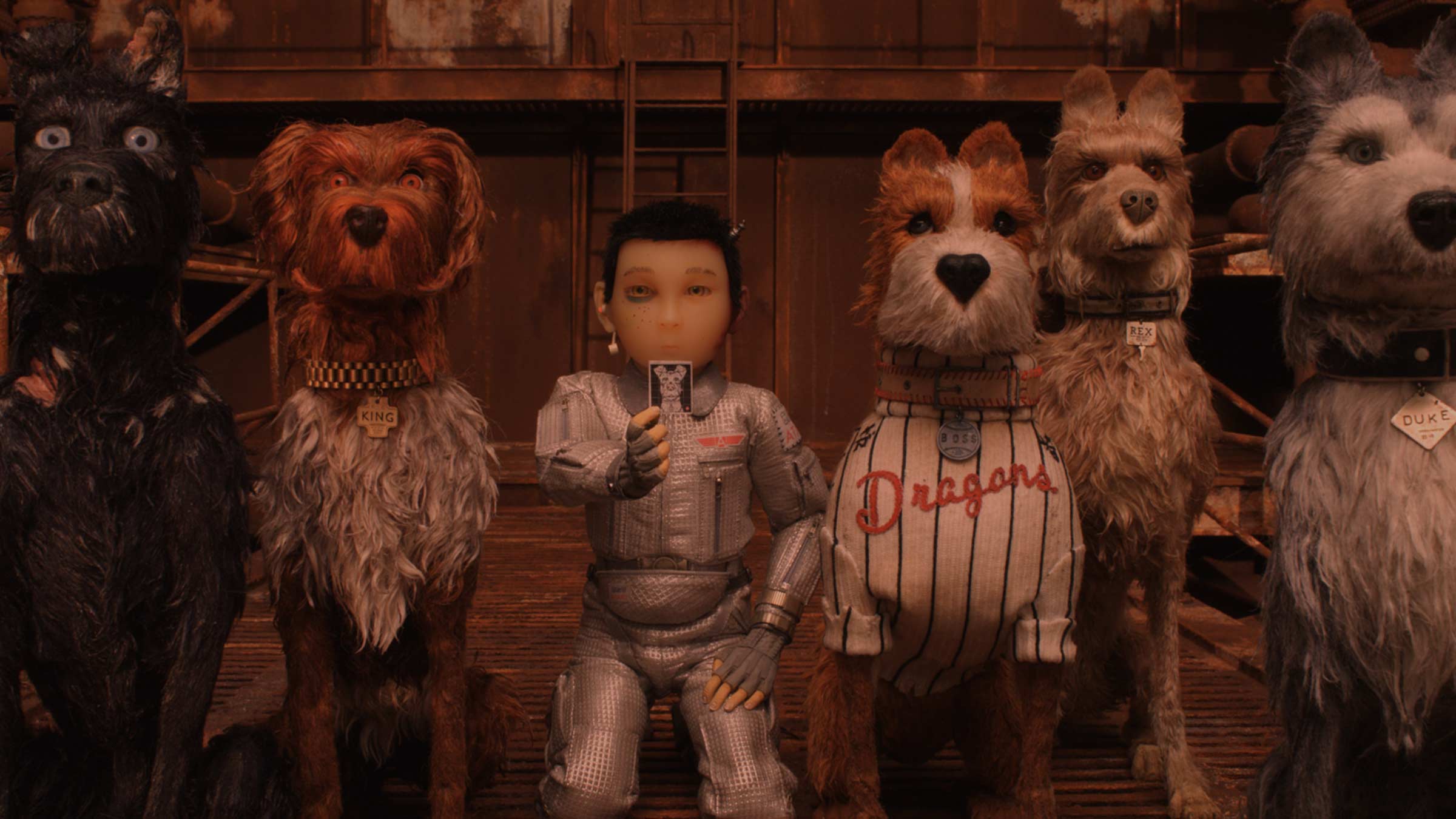 Indie auteur Wes Anderson delivers a smash hit, steeped in Asian cinematic influence and told through stellar voice work – plus a whole lot of rubbish
Isle Of Dogs, available from Saturday 26 January in Sky Cinema on demand. Cert PG. Also available in HD
Best known for making irreverent and knowingly understated cult films, Wes Anderson is one of the most unique directors in cinema. Alongside live-action crime capers such as The Grand Budapest Hotel, family dramas like The Royal Tenenbaums and adventure movies such as The Life Aquatic, Anderson has also branched out into animation. Stop-motion animation, to be exact.
After his first feature-length animated film, The Fantastic Mr Fox, landed in 2009, we had to wait almost ten years for the next one. But Isle Of Dogs was well worth it…

The film tells of a dystopian government regime in a future Japan that – due to an epidemic of canine flu – banishes all dogs to what was once a floating dump, Trash Island. Not happy with this turn of events, a young boy named Atari manages to make it onto the island in order to find his beloved best friend, Spots.
Along the way, Atari meets a mob of mangy mutts who help him with his plans. But there is still the scheming mayor, and other dangers, to contend with before he can reach his goal.
If your ears still haven't pricked up, or your tail isn't wagging away already, then here are six more reasons Isle of Dogs is best in show on Sky Cinema.
1. The cast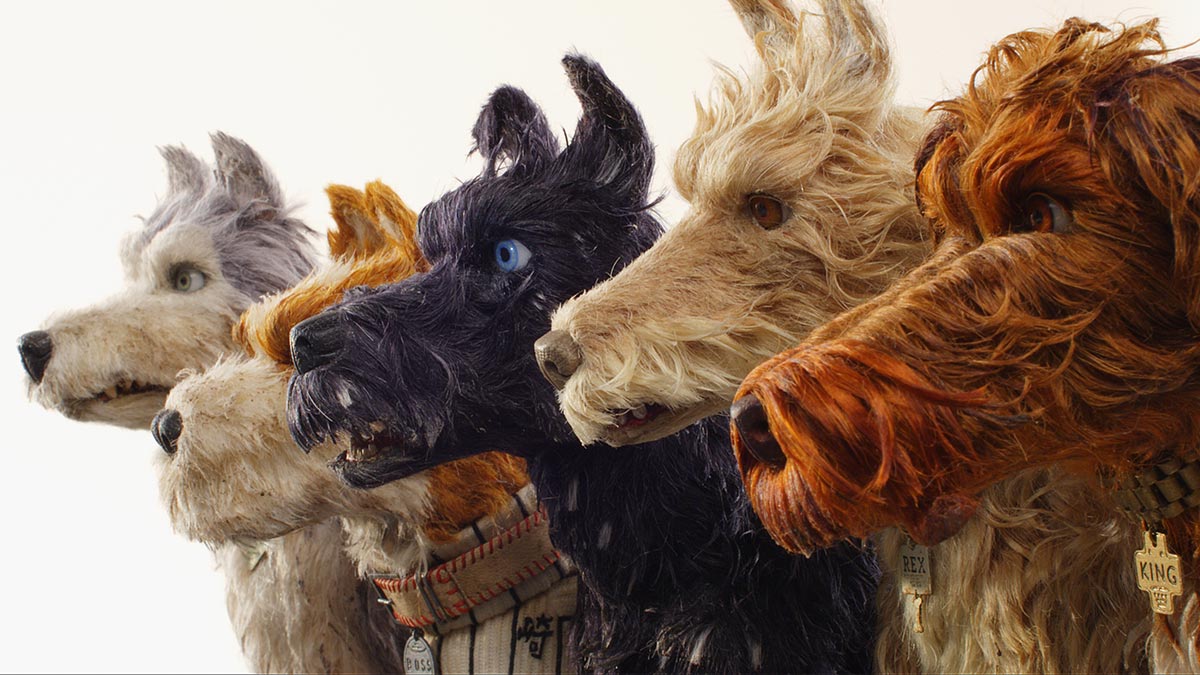 Where to start? Although Anderson is well-known for commanding some of the best and most coveted actors in cinema, he's really gone to town for Isle Of Dogs. The main pack of pooches Atari befriends are voiced by (deep breath): Bryan Cranston as leader Chief, Edward Norton as Rex, Bill Murray as the fittingly titled Boss, the inimitable Jeff Goldblum as Duke and Bob Balaban as King.
Elsewhere, it's just as jam-packed with famous faces (or should we say voices), including Scarlett Johansson as Chief's Lady and the Tramp-esque love interest, Nutmeg, and Liev Schreiber as Spots himself.
Canadian-Japanese newcomer Koyu Rankin plays Atari and, most bizarrely, a scientist called Yoko Ono is played by the actual Yoko Ono.
2. The animation
The entire film is a piece of stop-motion animation, with absolutely no CGI elements added to the action. That goes some way to explaining why the film took more than two years to make.
The filmmakers used a total of a thousand models: 500 dogs and 500 humans. But this patience and precision pays off handsomely, with Isle Of Dogs being among the most beautiful of Anderson's films – full stop. It's also an incredible artistic achievement in animation. The fur flying in the wind is a wonder to behold.
3. The message
Anderson's movies are always centred around family feuds and an intricate plan to escape one thing or the other. Isle Of Dogs is no different, but it does add a further layer of emotion. It's a modern fable on the powers of companionship and love between a man and this best friend. As with most of Anderson's work, there are also other layers at play; it's humorous, serious and violent, often all at once.
Another difference is the film's resonance with our modern world, something not normally seen in the director's oeuvre. While not having a specific political stance or depicting any particular regime, Isle Of Dogs does reflect the political corruption and sketchy elections that seemed rife at the time of writing, and since.
4. The soundtrack and sounds (or lack of)
Isle Of Dogs is inspired by the work of Japanese director Hayao Miyazaki (Spirited Away), whom Anderson describes as having a rhythm to his work, something he sought to replicate in the story but also in the use of silence in the film. But that's not to say this is a silent movie. The original score is the fourth time he has partnered with composer Alexandre Desplat, who bagged an Oscar for his work on The Grand Budapest Hotel. Here he delivers another suite of sweetly jaunty sounds.
The film also features songs from famous Japanese cinema, such as Seven Samurai. There's also traditional taiko artists and even a recurring motif from a long-forgotten 60s pop band for good measure.
5. The script
It's no good having an incredible cast without a cracking script in their hands, and luckily that's not a problem here. The story speeds along (helped by narrator Courtney B Vance) and is full of trademark Wes Anderson deadpan, downplayed comedy and one-liners. Even just the main pack of dogs interacting with one another is always brilliant, as is their attempted chat with Atari.
6. The influences
The main influences here are obvious, with both Anderson and co-writer and frequent collaborator Jason Schwartzman both wanting to write a film that showcased their love of Japanese cinema. But what could have become a terrible bit of cultural tourism is respectfully done. A lot of this is credited to another co-writer, Kunichi Nomura, who ensured the film's Japanese references were handled subtly and suitably.
Japanese actors were cast for the Japanese roles, such as Mari Natsuki, who also voiced characters in Miyazaki's seminal Spirited Away (one of Anderson's favourite films and directors). Another particularly poignant act is in Anderson's decision not to have the Japanese characters speak in English and rarely have them subtitled.
There's also some inspiration from stranger places… such as Sesame Street! Anderson has stated he has always liked Oscar the Grouch, and there's a bit of Oscar in these dogs, too…
Find out what's on Sky Cinema
Get even more lights, cameras and action with our movie homepage, featuring all the daily premieres and more of the thousands of films available on demand on Sky Cinema.
Watch on the go
If you subscribe to Sky Cinema on Virgin TV, you can watch on the go with the Sky Cinema app on your mobile, laptop or tablet anywhere in the UK (or while temporarily in the EU) with a WiFi or broadband connection. Just download from the Apple app store, Google Play or the Amazon appstore and log into the app to start watching.
Upgrade to Sky Cinema now
Don't have Sky Cinema? You can find out about our Sky Cinema package and upgrade here.
TV channels: Channels, content and features available depend on your chosen package. Channel line-ups and content are subject to change at any time and to regional variations.
Premium channels (add-ons): 30 days' notice required to remove premium channels/packs. Sky Sports SD subscription required to take Sky Sports channels in HD.
Sky Cinema app: Only available via the Sky Cinema websites or apps (for selected iOS and Android mobiles and tablets) to customers who subscribe to these channels. UK only. Maximum 2 devices. Only available on iOS 8 and above, and Android 4.x. Selected content may not be available to view. Separate terms and conditions apply to the Sky Cinema apps and websites.