Skip to main content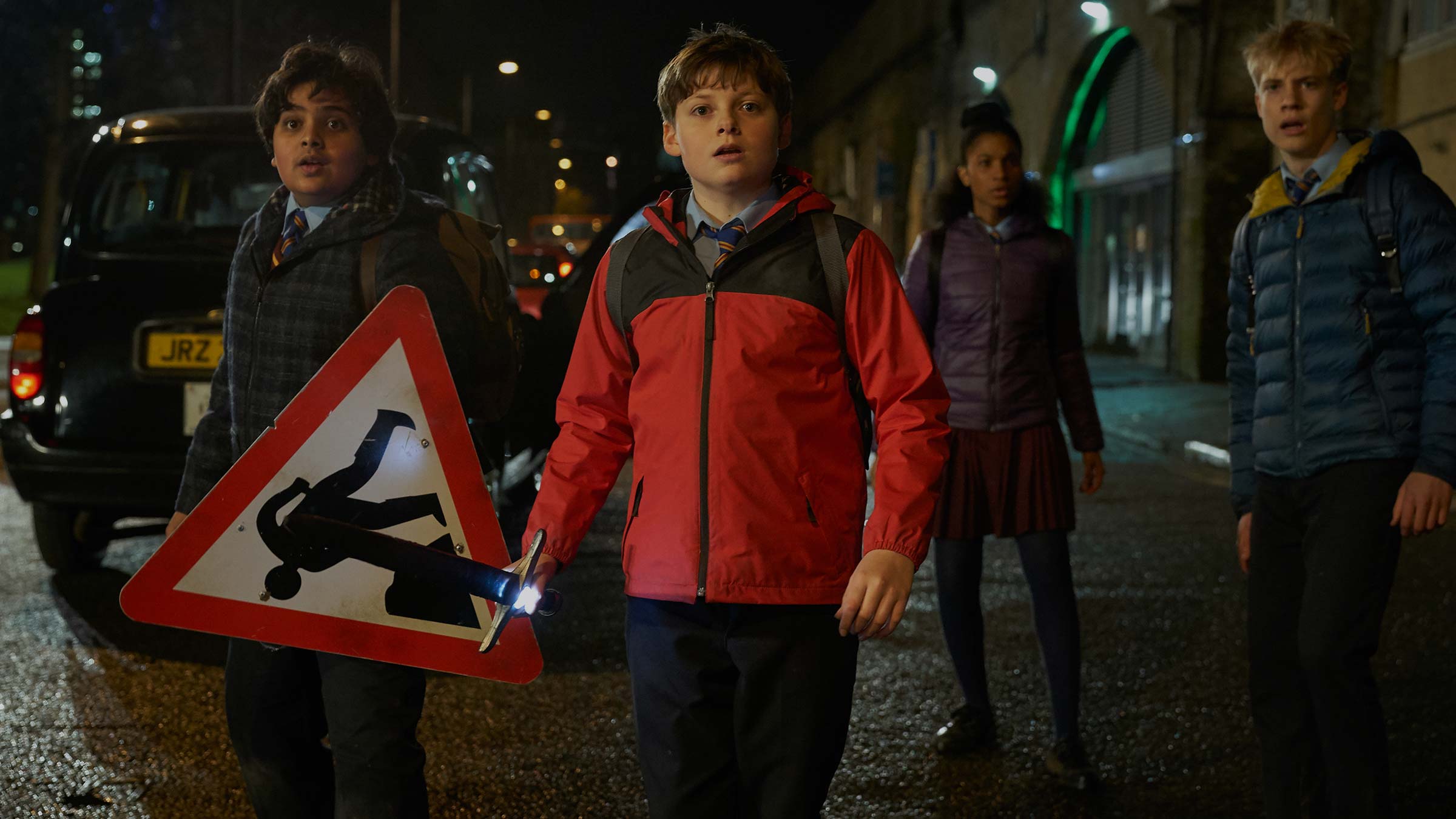 Looking for something the whole family can enjoy over the spring half-term and beyond? We've got you covered…
Sky Cinema Adventure collection, available in Sky Cinema on demand and on Sky Cinema Family HD (CH 406) until Sunday 23 February
Fancy an adventure? You're in luck, as there are over 50 to enjoy in Sky Cinema's latest collection. Whether you want to be swept up in a retelling of a legendary tale, try your luck at a cursed board game or feast your eyes on a stunning live-action remake of a Disney classic, kids, teens and adults alike will find something to enjoy with this wide selection.
Check out our top picks below!
The Kid Who Would Be King
Available in Sky Cinema on demand. Cert PG
The legend of King Arthur receives a modern update when 12-year-old Alex (Louis Ashbourne Serkis) finds the sword Excalibur. Alex must unite his enemies and friends, including a young, non-bearded Merlin (Angus Imrie), in order to fight the evil enchantress Morgana (Rebecca Ferguson). Get ready for one heck of a feel-good film!
Dumbo (2019)
Available in Sky Cinema on demand. Cert PG
In Tim Burton's fifth film for Disney, the titular elephant has been given a hyper-realistic CGI makeover. If you fell for the cartoon cutie the first time around, just wait until he pulls on your heartstrings with those big blue eyes in this iteration, which offers a heady mix of nostalgia, old-school storytelling and stunning visuals. Plus, the refreshed plot breathes new life into the classic tale.
Gulliver's Travels
Available in Sky Cinema on demand. Cert PG
Jack Black stars as Lemuel Gulliver, a wannabe writer who's given the opportunity to travel to the Bermuda Triangle for an assignment. His investigation lands him in Lilliput, where the town's miniscule inhabitants regard him as a "beast". Jonathan Swift's classic book of the same name was published in 1726, so the fact the tale has captivated audiences for over two centuries is testament to Swift's brilliant storytelling!
Hook
Available in Sky Cinema on demand. Cert U
This fantastical Peter Pan adaptation features Robin Williams on top form as Peter, who has indeed grown up. He's now a middle-aged man with young children, and goes by the name Peter Banning. But when his old enemy Captain Hook (Dustin Hoffman) kidnaps his kids, Peter must return to Neverland and reconnect with his past. Tinkerbell (Julia Roberts) and the Lost Boys aren't exactly ready to welcome him back with open arms, however.
Aladdin (2019)
Available in Sky Cinema on demand. Cert PG
Are you ready to hop on your magic carpet and travel to the Arabian city of Agrabah once again? Taking the animated antics of the 1992 Aladdin film and transforming them via cutting-edge CGI and motion-capture technology, Disney and director Guy Ritchie recapture the magic of the classic and turn things up a notch.
Jumanji (1995)
Available in Sky Cinema on demand. Cert PG
When 12-year-old Alan Parrish finds a board game called Jumanji and begins playing it with his friend Sarah, he doesn't realise quite how high the stakes are. He becomes trapped inside the game and is only freed when two siblings (played by Kirsten Dunst and Bradley Pierce) stumble upon it a mere 26 years later. Alan (Robin Williams) reunites with Sarah (Bonnie Hunt), but the quartet are soon forced to contend with some pretty terrifying creatures and magical forces in their quest to finish the game. Even after all these years, the spider scene in the attic still gets a big, fat NOPE from us.
Bumblebee
Available in Sky Cinema on demand. Cert PG
The year is 1987 and Autobot Bumblebee has fled his war-torn planet, seeking refuge in a junkyard in California, where a young girl called Charlie (Hailee Steinfeld) discovers him. Seen here as a yellow VW Beetle, not as the Chevrolet Camaro we've come to expect (don't worry, all will be explained), Bumblebee is the all-singing, all-dancing (and all-fighting) star in this prequel to Michael Bay's five Transformers films.
The Jungle Book (2016)
Available in Sky Cinema on demand. Cert PG
This live-action film based on the classic tale is STUN-NING. Just when you think nothing could beat the cartoon, this came along and absolutely smashed it out of the park… or the jungle. Human boy Mowgli (Neel Sethi) was raised by wolves and that's the life he's always known. When tiger Shere Khan (Idris Elba) threatens the harmony of the pack, Mowgli has no choice but to showcase his own roar, with a little help from panther Bagheera (Ben Kingsley) and bear Baloo (Bill Murray).
Alice Through The Looking Glass
Available in Sky Cinema on demand. Cert PG
For this sequel, James Bobin took over as director from Tim Burton, who was behind 2010's Alice In Wonderland. Three years after her last adventure in Wonderland, Alice (Mia Wasikowska) spots a butterfly, who she recognises as her former friend, the Caterpillar. Catch the late Alan Rickman's deep, dulcet tones as Absolem the butterfly – his final role prior to his death. After returning to Wonderland via a magic mirror, Alice embarks on a journey to help the Mad Hatter find his family, which involves a trip to see Time (Sacha Baron Cohen) himself…
Find out what's on Sky Cinema
Get even more lights, cameras and action with our movie homepage, featuring all the daily premieres and more of the thousands of films available on demand on Sky Cinema.
Watch on the go
If you subscribe to Sky Cinema on Virgin TV, you can watch on the go with the Sky Cinema app on your mobile, laptop or tablet anywhere in the UK (or while temporarily in the EU) with a WiFi or broadband connection. Just download from the Apple app store, Google Play or the Amazon appstore and log into the app to start watching.
Upgrade to Sky Cinema now
Don't have Sky Cinema? You can find out about our Sky Cinema package and upgrade here.
TV channels: Channels, content and features available depend on your chosen package. Channel line-ups and content are subject to change at any time and to regional variations.
HD: HD TV set, V HD Box, TiVo box or Virgin TV V6 connected with HDMI cables required for HD channels. Number of inclusive HD channels depends on package.
Sky Cinema on demand: Sky Cinema subscription required.
Sky Cinema HD: Sky Cinema Premiere +1 not available in HD.
Sky Cinema apps: Only available via the Sky Cinema apps to customers who subscribe to these channels. Apps for selected iOS and Android™ mobiles and tablets. UK only (or while temporarily in EU). Maximum 6 registered devices. Maximum of one device can watch TV at any one time. Selected content may not be available to view. Separate terms and conditions apply to the Sky Cinema apps.
Premium channels (add-ons): 30 days' notice required to remove premium channels/packs. Sky Cinema Premiere +1 not available in HD.