Skip to main content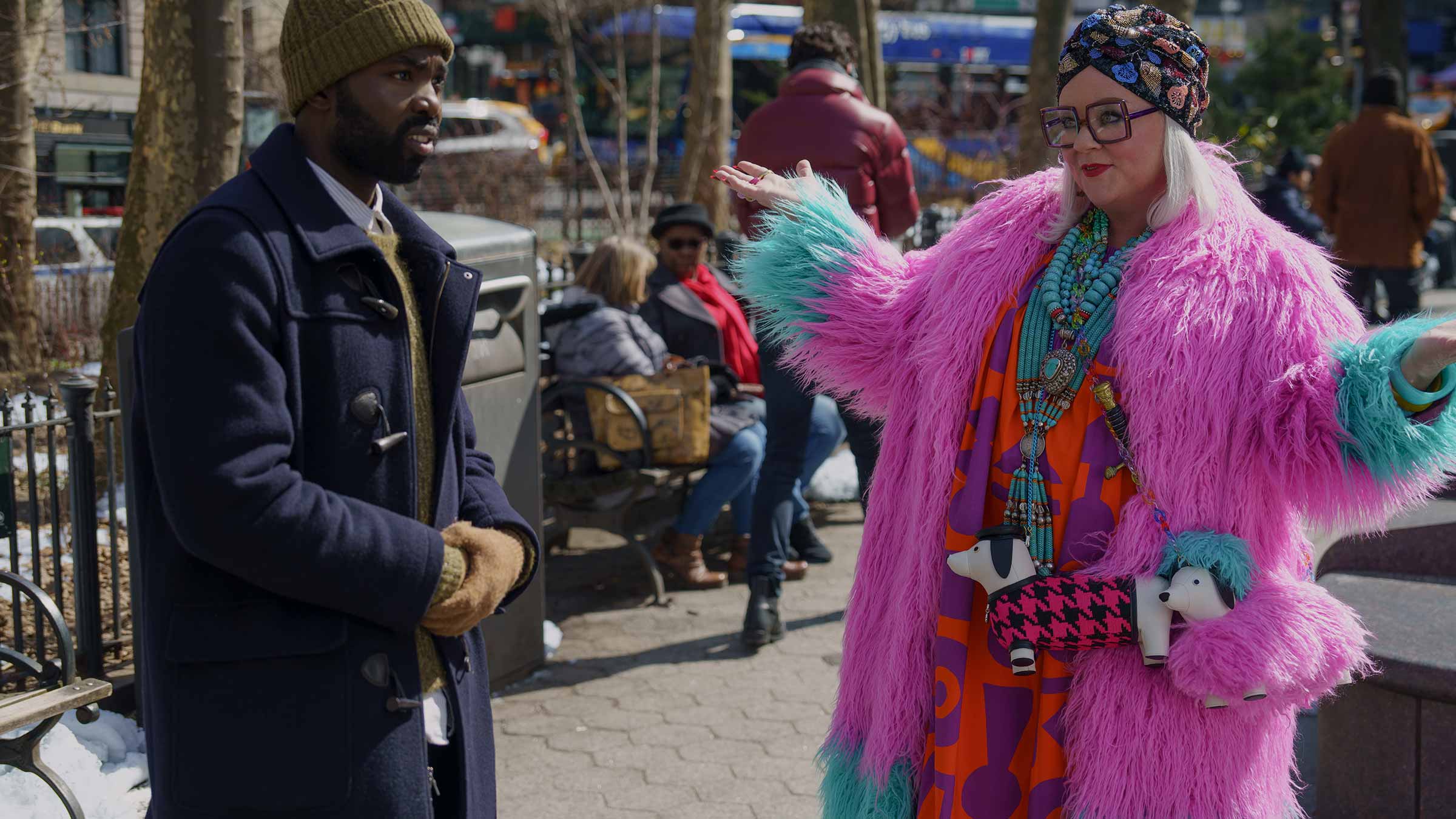 Christmas comedy, romance and drama whenever you want it with this ace collection of starry Christmas movies, all available on demand from Sky Cinema this December
By Virgin TV Edit
Christmas is a time for giving, they say. And whoever they are, they're right – it's a time for giving yourself the treat of Christmas movie after Christmas movie. There's nothing that makes us feel more festive than settling down with a mulled pie and some mince wine and getting properly stuck into seasonal filmic action. Because we know that no matter what happens during the movie, by the end, everyone will have discovered – yes! – the true meaning of Christmas.
So, if you're looking for where you can watch Christmas movies, Sky Cinema has you covered. Whether you prefer all-time Christmas classics like Elf and Love Actually or alternative takes like 8-Bit Christmas and Bad Santa, or even if you're looking for some new seasonal movies to love this year like Genie, it's all here.
Don't forget, you can also watch hundreds of Sky Cinema titles on up to five devices with the awesome Virgin TV Go app at no extra cost to Sky Cinema subscribers. It's the perfect way to take a bit of movie magic with you. Find out more about the Virgin TV Go app here.
While you're getting stuck into the stollen, here's some of the feast of festive fun you can enjoy...
Available in Sky Cinema on demand. Cert U
This family comedy became an instant Christmas classic on its release in 2003 and it's easy to see why. Will Ferrell is perfect as man-child Buddy who, having grown up with elves, discovers he's actually human and travels to New York to meet his family – but the rest of the cast are great too, from James Caan as Buddy's irascible dad to Zooey Deschanel as his shy workmate Jovie, not to mention Peter Dinklage as a terrifying children's author. Huge fun from start to finish, it'll leave you in no doubt that the best way to spread Christmas cheer is singing loud for all to hear!
Genie
Available in Sky Cinema on demand. Cert PG
Richard Curtis, the man behind much-loved Christmas staple Love Actually, is also responsible for this irresistibly sweet and funny take on an old story. As the title suggests, Bernard Bottle (Paapa Essiedu, The Lazarus Project) stumbles upon a genie (Melissa McCarthy, Bridesmaids) who can grant him wishes. But it's not fame and fortune he seeks. With his life unravelling, all he wants is love, actually (sorry!), and to win back his family. Sure to be as sweet as a candy cane.
Available in Sky Cinema on demand from 26 November. Cert U
Maggie Smith, Toby Jones, Kristen Wiig, Jim Broadbent and Sally Hawkins star in this lavish adaptation of Matt Haig's popular children's book about Nicholas (Henry Lawfull), a determined young man who embarks on a quest to find "a spark of magic" and accidentally discovers Christmas! With a talking mouse voiced by Stephen Merchant, perky elves galore and snowy scenes filmed in actual Lapland, this is destined to become an instant Christmas favourite.
Surviving Christmas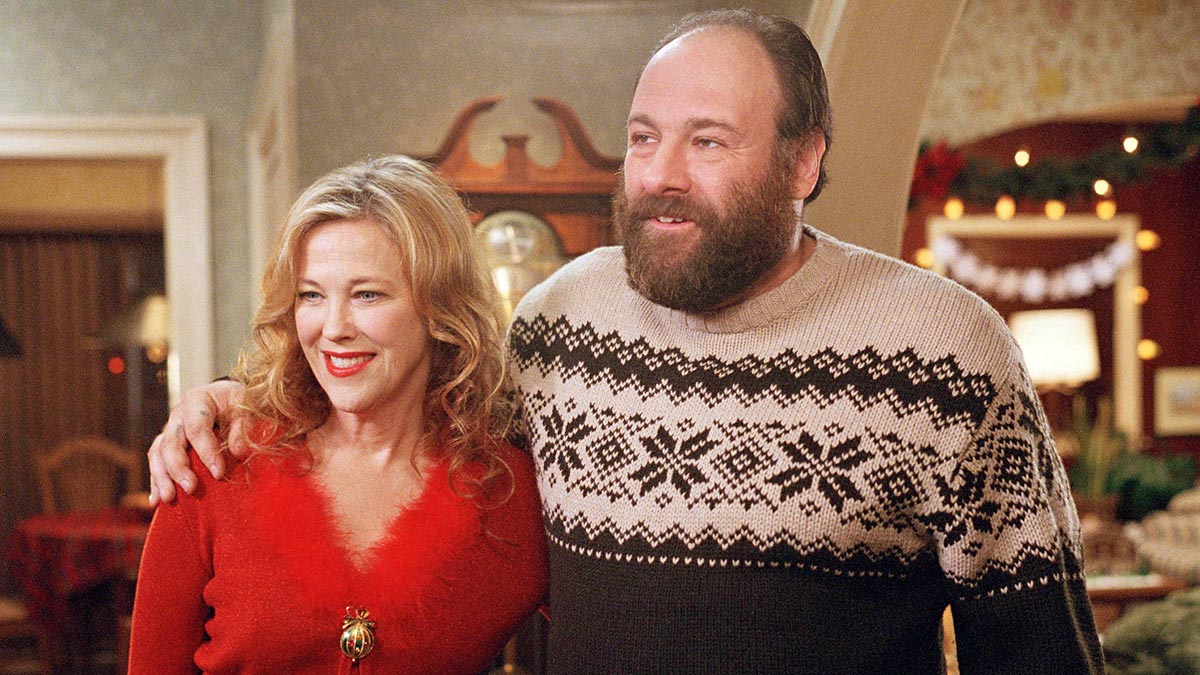 Available in Sky Cinema on demand. Cert 12
Ben Affleck flexes his funny bone as the wealthy Drew Latham, who finds himself alone at Christmas. He begins to recall holidays from his childhood and decides to visit the house where he grew up. He offers the family who are living there now – Tom (James Gandolfini, The Sopranos) and Christine (Catherine O'Hara, Schitt's Creek) – payment in exchange for their company – and moves in. When their daughter Alicia (Christina Applegate, Dead To Me) arrives, Drew wants her to play happy families too.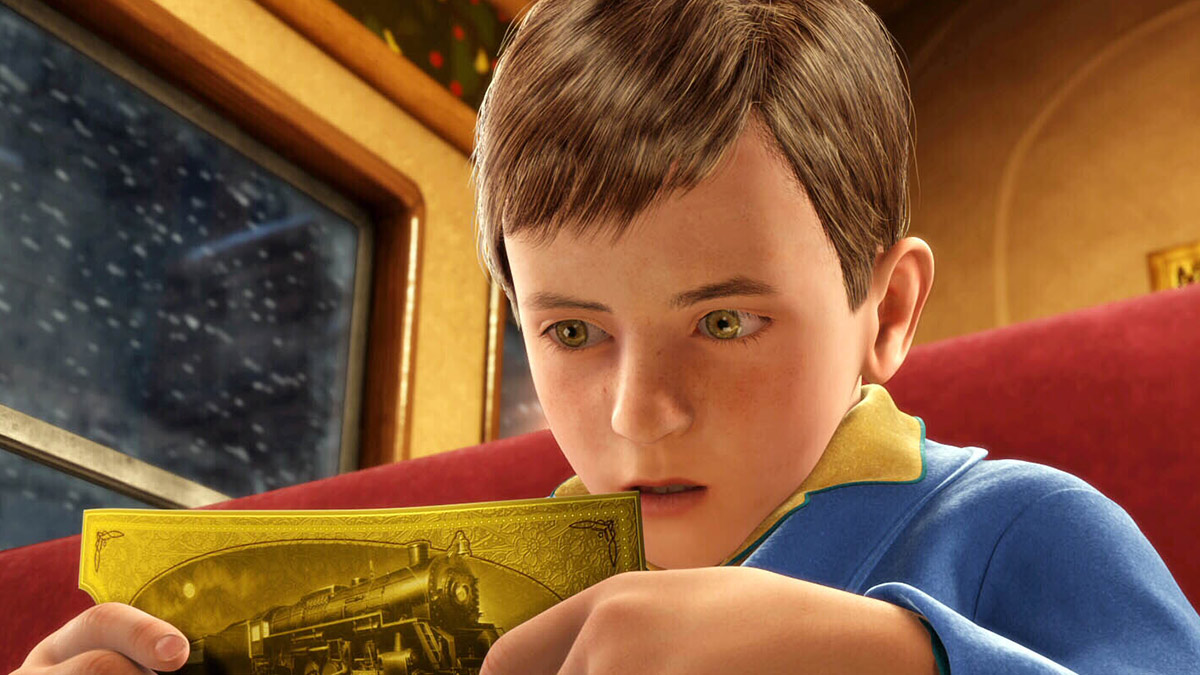 Available in Sky Cinema on demand. Cert U
Chris Van Allsburg's children's book comes to life in Robert Zemeckis' motion-capture triumph. On the night of Christmas Eve, a boy questions his belief in Santa Claus. As he tries and fails to fall asleep, a steam locomotive arrives outside and he hops aboard the Polar Express as it heads for the North Pole. Tom Hanks takes on many roles in this snowbound adventure that will convert even the most hardened sceptics into believers. Despite the advances in CGI animation since its release, this still holds up remarkably well.
National Lampoon's Christmas Vacation
Available in Sky Cinema on demand. Cert 12
All Clark Griswold (Chevy Chase) wants is to have "a fun, old-fashioned, family Christmas". But having watched America's unluckiest clan suffer through disastrous trips to Wally World and Europe in two previous films, we know better. First the 25,000 lights he put up cause a city-wide power cut. And then the annoying relatives start turning up. And that's before the accidental kidnapping. Look out for a young Johnny Galecki (The Big Bang Theory) and Juliette Lewis (Whip It!) in this 80s favourite.
Available in Sky Cinema on demand. Cert 12
Director and writer Nancy Meyers makes Richard Curtis films look gritty. But if there's ever a season where her brand of syrup sweet movies hit just right, it's Christmas. The Holiday has become a bit of a modern classic in that regard. Two unlucky-in-love women (played by Kate Winslet and Cameron Diaz) swap houses over the holiday season. But while they arrive with heartbreak (and a subplot about not crying), what they find could change their lives forever. A film that could paint a smile on even the biggest cynic. Jude Law and Jack Black also star.
Love Actually
Available in Sky Cinema on demand. Cert 15
It's a film you either adore, watch every Christmas, can quote verbatim and have often wished to open your door to find a chilly Andrew Lincoln holding massive cue cards. Or you don't. But put side all the "hot takes" that have cropped up in recent years reappraising the movie (unless it's about justice for Laura Linney's Sarah because we're so on board). The heart of this film is still joyous and will provide you with enough turtleneck knitwear inspiration to last you a lifetime. That being said: we will never forgive Karl. Never.


Happy Christmas
Available in Sky Cinema on demand. Cert 15
Christmas is a time for family. That's what Jeff (Joe Swanberg) and Kelly (Melanie Lynskey) keep telling themselves when Jeff's sister Jenny (Anna Kendrick) comes to stay. She's not much good as a babysitter. And her drinking's a bit of a problem. And hey, anybody could set the kitchen on fire, right? But in the true spirit of the season, they're willing to give her time to figure things out in this low-budget, mostly improvised, ultimately touching comedy.
A Christmas Number One
Available in Sky Cinema on demand. Cert 12
The worlds of thrash metal and boy band pop collide at Christmas when musician Blake (Iwan Rheon) takes time off from his day job playing screaming guitar riffs to fulfil his niece's wish and write a festive song. When pop manager Meg (Frieda Pinto) hears it, she'll do whatever it takes to make it a hit for her band. Can the two put their differences aside and make it work? And will they even… fall in love?! Well it is Christmas, and this charming romcom will definitely put you in a holiday mood.
Available in Sky Cinema on demand. Cert 12
This isn't exactly a new version of A Christmas Carol, but we always love a scoundrel being shown the error of his ways by mysterious magical occurrences at Christmas! Michael Sheen, resplendent in a magnificent blond mullet, is a flash nightclub owner catching a train home for Christmas in 1985 when he discovers that moving to different carriages can show him his past and future. So can he change things for the better? It would be a Christmas miracle…
A Christmas Gift From Bob

Available in Sky Cinema on demand. Cert 12
The sequel to A Street Cat Named Bob based on the real story about how former rough sleeper James Bowen found a ginger cat who changed his life forever. This Christmas film looks back at the last Christmas he and Bob spent on the streets, and how that cat got him through one of his toughest times. It's a film not just steeped in the festive tradition of finding the true meaning of Christmas, but it also shows the importance of animals in all our lives. If you're not crying by the finish, the end credits dedication will get you.
White Christmas
Available in Sky Cinema on demand. Cert U
Nothing says Christmas like a vintage classic. And you can't get more classic than Bing Crosby in White Christmas. The legendary star plays Bob Wallace, who is a former Broadway star and has teamed up with old army buddy and aspiring singer Phil Davis (Danny Kaye). The pair become romantically involved with sisters Betty (Rosemary Clooney) and Judy Haynes (Vera-Ellen) and travel to a glamorous inn in Vermont run by their old commander General Waverly (Dean Jagger). But when they discover the inn is close to closure, they put on a musical night in a bid to boost business.
8-Bit Christmas
Available in Sky Cinema on demand. Cert PG
How I Met Your Mother's Neil Patrick Harris stars in this quirky festive comedy about all things tech. Trying to communicate with his mobile phone obsessed younger sister, Jake Doyle (Harris) details his life as a child in the 80s and his quest to get his first Nintendo. Told through flashbacks, the movie will strike a chord with any kids of the 80s or 90s who remember the thrill of unwrapping your first vintage video console.
Prancer: A Christmas Tale

Available in Sky Cinema on demand. Cert PG
Do you believe in magic? If you're aged 10 like Gloria (newcomer Darcey Ewart), it shows a keen childlike wonder. But if you're in your 80s like Bud (James Cromwell), it might result in a trip to a retirement home. So, when recently widowed Bud befriends a mysterious reindeer during a family gathering, grandfather and granddaughter try to keep it a secret. But could this reindeer not only be the key to saving Bud's store, but also healing longstanding family rifts? Well, special things have been known to happen at Christmas.
This Is Christmas
Available in Sky Cinema on demand. Cert 12
We honestly think this 2022 movie has already become a firm festive classic. Former Skins star Kaya Scodelario is Emma and Alfred Enoch plays Adam. The pair commute into London from the village of Langton alongside the same passengers daily. But the train suddenly breaks down in the middle of nowhere, throwing everyone's Christmas plans into chaos. So Adam decides to strike up a conversation with everything and encourage them to throw their own celebration.
All I Want For Christmas
Available in Sky Cinema on demand. Cert U
This adorable festive flick first hit cinemas in 1991 and stars a nine-year old Thora Birch (American Beauty) as Hallie. She and her brother Ethan (Ethan Embry, Empire Records) decide to hatch a plan to get everything they truly want for Christmas: their divorced parents back together. Hallie meets Santa and makes her demands crystal clear. But will Father Christmas be able to bring mum and dad back together in time for the holidays?
Krampus
Available in Sky Cinema on demand. Cert 15
Fancy your happy holidays with a side of horror? Krampus is the 2015 horror comedy that focuses on the terrifying creature from central European folklore who terrorises kids who have been badly behaved. Basically, you really have to hope that he's checking that list at least twice… and that you're on the nice list! Young Max Engel (Emjay Anthony Salazar, Chef) has lost his Christmas spirit, and as a result, accidentally summons Krampus to his home. Can his family save him from the demon's wrath before it's too late?
Fred Claus
Available in Sky Cinema on demand. Cert PG
Vince Vaughn (Wedding Crashers) plays Fred, the naughty brother of Father Christmas, in this fun, festive flick. When Fred's criminal past lands him in big trouble, Santa comes to the rescue to bail him out. To pay him back, Fred is forced to work at the North Pole making toys. But he doesn't like to listen to orders. To make matters worse, Santa's whole operation is under the watchful eye of an efficiency operator.
Arthur Christmas

Available in Sky Cinema on demand. Cert U
This is a God-tier Christmas film from the powerhouse of Aardman Animations that should become an annual watch in every household. Like the best Christmas movies, the story is simple: Santa (Jim Broadbent) has missed a child when delivering gifts, and his clumsy youngest son (James McAvoy) is determined to right that wrong, sparking a worldwide adventure. It might not be plasticine, but this has Aardman's fingerprints all over it. Featuring an all-star voice cast including Hugh Laurie, Bill Nighy and Imelda Staunton, this is as wonderous as it gets.
Bad Santa & Bad Santa 2
Available in Sky Cinema on demand. Cert 15
Billy Bob Thornton's naughty Santa is here – and now you can catch both the original 2003 hit film and its sequel. Bad Santa sees swindler Willie (Thornton) dress up as Santa to rob a mall alongside his sidekick Marcus (Tony Cox). But their plan suddenly changes when the thief befriends an eight-year-old boy. In the follow-up, Willie has fallen on hard times and, fuelled by whisky, decides to team up with Marcus to scam a Chicago charity on Christmas Eve. This time he's joined by his mum Sunny (Kathy Bates, Misery) who proves the apple hasn't fallen far from the tree as far as vulgarity goes… Ones to watch after you've put the kids to bed!
Christmas With The Kranks

Available in Sky Cinema on demand. Cert PG
Novelist John Grisham is best known for writing legal thrillers. But in 2001, he wrote Skipping Christmas, a story about the Krank family who decide with their daughter away for the holidays they should put all the money they were going to spend into a luxury holiday. Only that plan is thrown into chaos on Christmas Eve when they daughter announces not only is she coming home, but she's also bringing her new fiancé with her. This hilarious movie adaptation stars Tim Allen, Jamie Lee Curtis and Dan Aykroyd.
Reindeer Games
Available in Sky Cinema on demand. Cert 15
Don't be fooled into thinking this movie is a charming tale of the fun and frolics between Rudolph and his friends. In this 2000 crime thriller, Rudy Duncan (Ben Affleck, Gone Girl) has just been released from prison and dreams of starting a new life with Ashley (Charlize Theron, Monster), a girl he met through the prison pen pal scheme. But the couple's happily ever after is threatened by Ashley's criminal brother Gabriel (Gary Sinise, Forrest Gump), who is convinced Rudy has inside information about a job he is planning.
Christmas She Wrote
Available in Sky Cinema on demand. Cert U
Romance writer Kayleigh (Danica McKellar, Crown For Christmas) is left devastated when her column is cancelled just before Christmas. She heads home to reconnect with family but is shocked when she gets an unexpected visit from the man who cut her column. He offers to fight to get her job back, but could he also… win her heart? But the course of true love never runs smoothly – Kayleigh's ex-fiancé Dan also lives in the same town and seems keen to reconnect. Nothing says festive like a love triangle!
This Christmas
Available in Sky Cinema on demand. Cert 12
Ma'Dere (Loretta Devine, Grey's Anatomy) can't wait to welcome her six grown-up children – including Quentin (Idris Elba, Luther) and Lisa (Regina King, If Beale Street Could Talk) – home for Christmas. But as soon as they are all together, frostiness turns to bickering, which turns to arguments, which turns to all-out familial conflict. Secrets are revealed, confessions are made, and the family business becomes a pawn in the ongoing tribulations. Any chance it'll all end with smiles and a song? What do we think...
Batman Returns
Available in Sky Cinema on demand. Cert 12
Can a film that occurs at Christmas be considered a Christmas movie? We say: yes. That makes Batman Returns a Christmas movie. And, actually, it's more Christmassy than Die Hard – there's a mistletoe scene between Michelle Pfeiffer's Catwoman and Michael Keaton's Batman, there are Christmas decorations and songs, henchmen are launched out of giant presents, Danny DeVito's Penguin was abandoned at Christmas and, um… there's snow. OK, it's hardly It's A Wonderful Life but we've probably all asked Santa for a Batman at one point in our childhoods, and besides, it's a cracking film that does feel like it ties in with the season. Well, ish.
A Christmas Story Christmas
Available in Sky Cinema on demand. Cert PG
The original 1983 A Christmas Story is a staple of the US holiday season, in which young Ralphie (Peter Billingsley) attempts to convince every adult he can find – including Santa – that his perfect Christmas gift would be an air rifle. Billingsley returns in this long-time-coming sequel as the adult Ralphie, who attempts to give his children the kind of perfect Christmas he always wanted. Festive hijinks ensue in this fun seasonal romp from the director of The Christmas Chronicles.
Want more Christmas TV, movies and sport?
Check out our Christmas hub for the best on the box and loads more festive treats.
TV channels: Channels, content and features available depend on your chosen package. Channel line-ups and content are subject to change at any time and to regional variations.
HD: HD TV set, V HD Box, TiVo box, Virgin TV V6 box or Virgin TV 360 box connected with HDMI cables required for HD channels. Number of inclusive HD channels depends on package.
Sky Cinema on demand: Sky Cinema subscription required.
TV Go: Content available to view depends on TV package. Not all channels/content from relevant pack available. Live streaming and On Demand requires broadband/WiFi or 3G/4G access. UK only (or while temporarily in EU). Should the UK leave the EU, we will not be able to provide access outside of the UK. Access via PC, Mac or TV Go App (selected iOS devices and Android™ devices only). Player, Mix and Fun customers: maximum 2 compatible devices per account can watch TV. Full House and VIP customers: maximum 4 compatible devices per account can watch TV.
Premium channels (add-ons): 30 days' notice required to remove premium channels/packs. Sky Cinema Premiere +1 not available in HD.
Priority from O2: O2 customers and Virgin Media broadband customers only. 18+. Internet access and registration required. Offers subject to eligibility criteria and availability. Terms apply, see the Priority from O2 app or go to o2.co.uk/terms. To claim/enter, download the Priority app, register or sign in with your My Virgin Media details. For full terms see o2.co.uk/terms.