Skip to main content
Romance! Comedy! Drama! Elves! They're all present and correct to keep you entertained this December in Sky Cinema's fabulous selection of Christmas films
By Laura Rutkowski, Senior Staff Writer + Chris Miller, Writer
We're not big fans of the people who say "Can you believe it's nearly Christmas already?" the day after Bonfire Night. As far as we're concerned, once the fireworks have quieted down, it basically IS Christmas and that's great – because we get to indulge our love for Christmas movies, which are the most delightful, heartwarming films ever made. It's just not the same watching them in July.
So whether you prefer all-time Christmas classics like Elf and It's A Wonderful Life or alternative takes like Bad Santa and The Night Before, or you're looking for some new seasonal movies to love this year, Sky Cinema has you covered. While you're getting stuck into the stollen, you can enjoy an absolute feast of festive fun.
Available in Sky Cinema on demand. Cert U
This family comedy became an instant Christmas classic on its release in 2003 and it's easy to see why. Will Ferrell is perfect as man-child Buddy who, having grown up with elves, discovers he's actually human and travels to New York to meet his family – but the rest of the cast are great too, from James Caan as Buddy's irascible dad to Zooey Deschanel as his shy workmate Jovie, not to mention Peter Dinklage as a terrifying children's author. Huge fun from start to finish, it'll leave you in no doubt that the best way to spread Christmas cheer is singing loud for all to hear!
Scrooged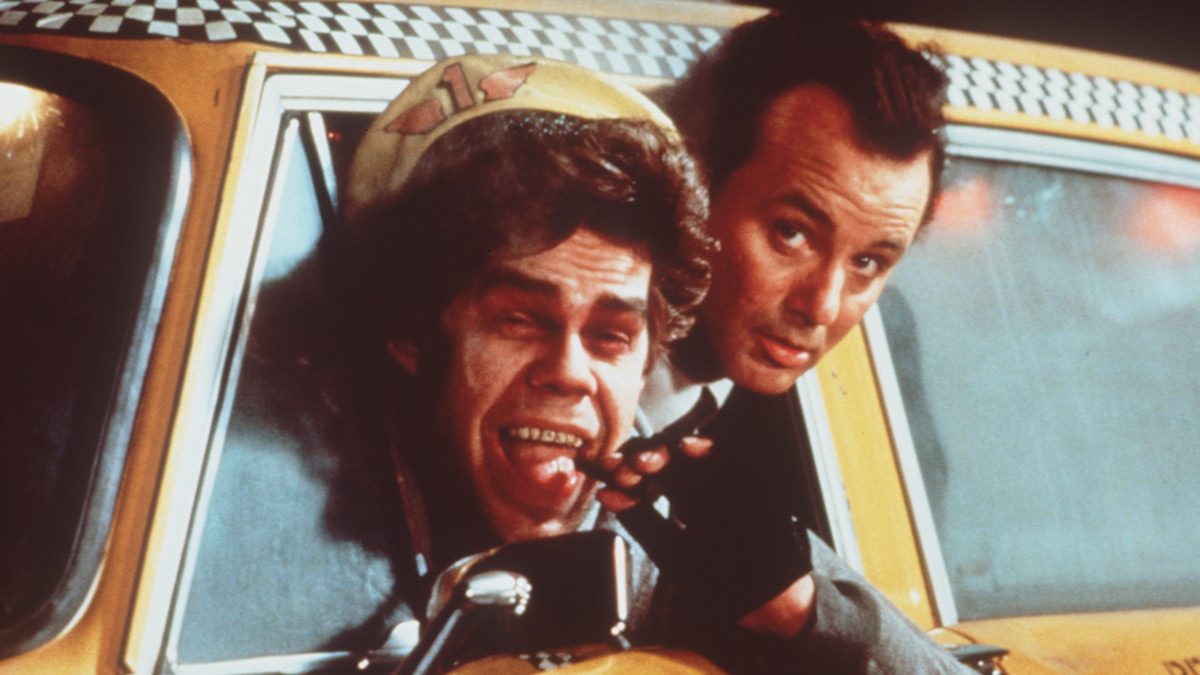 Available in Sky Cinema on demand. Cert PG
A Christmas Carol receives a modern – well, late 1980s – retelling with Bill Murray as Frank Cross, a self-centred television executive who is visited by the ghosts of the past, present and future after firing a colleague on Christmas Eve. Frank's miserly ways have also led him to drive away the affections of Claire (Karen Allen), but he's about to find out it's never too late for a Christmas miracle. There's an uproarious turn by Carol Kane as a decidedly punchy ghost.
Bad Santa
Available in Sky Cinema on demand. Cert 15
Christmas films aren't all heartwarming romance… but in its own foul-mouthed way, this is just as delightful as any festive romcom! Billy Bob Thornton is Willie, the world's most bad-tempered department store Santa Claus. Aided by equally grumpy elf Marcus (Tony Cox), he robs shopping malls at night under the guise of jolly Saint Nick. Can a sweet-natured kid and a naughty lady with a lust for Santa (Lauren Graham) make him change his ways?


Last Christmas
Available in Sky Cinema on demand. Cert 12
Inspired by the music of George Michael and based on Wham!'s song "Last Christmas", this is the story of Kate (Emilia Clarke, Game Of Thrones), an aspiring singer who works as an elf at a year-round Christmas shop in London. She's drifting through life when she meets a man named Tom (Henry Golding, Crazy Rich Asians) and forms a bond with him. He helps her snap out of her "bah humbug" gloom – but does he have a secret? Directed by Bridesmaids' Paul Feig, the dreamily romantic Last Christmas was written by Bryony Kimmings, Emma Thompson (who also stars as Kate's mother) and her husband Greg Wise – last seen samba-ing around the Strictly ballroom.

A Boy Called Christmas
Available in Sky Cinema on demand from 26 November. Cert U
Maggie Smith, Toby Jones, Kristen Wiig, Jim Broadbent and Sally Hawkins star in this lavish adaptation of Matt Haig's popular children's book about Nicholas (Henry Lawfull), a determined young man who embarks on a quest to find "a spark of magic" and accidentally discovers Christmas! With a talking mouse voiced by Stephen Merchant, perky elves galore and snowy scenes filmed in actual Lapland, this is destined to become an instant Christmas favourite.
Surviving Christmas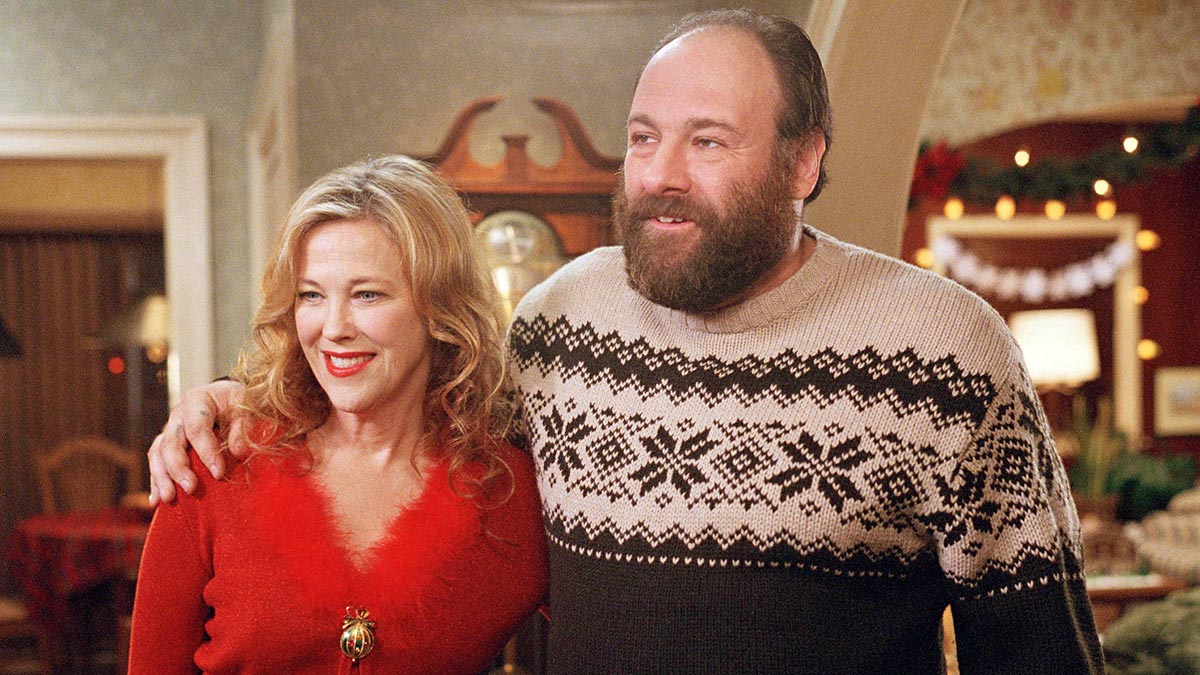 Available in Sky Cinema on demand. Cert 12
Ben Affleck flexes his funny bone as the wealthy Drew Latham, who finds himself alone at Christmas. He begins to recall holidays from his childhood and decides to visit the house where he grew up. He offers the family who are living there now – Tom (James Gandolfini, The Sopranos) and Christine (Catherine O'Hara, Schitt's Creek) – payment in exchange for their company – and moves in. When their daughter Alicia (Christina Applegate, Dead To Me) arrives, Drew wants her to play happy families too.
Jingle All The Way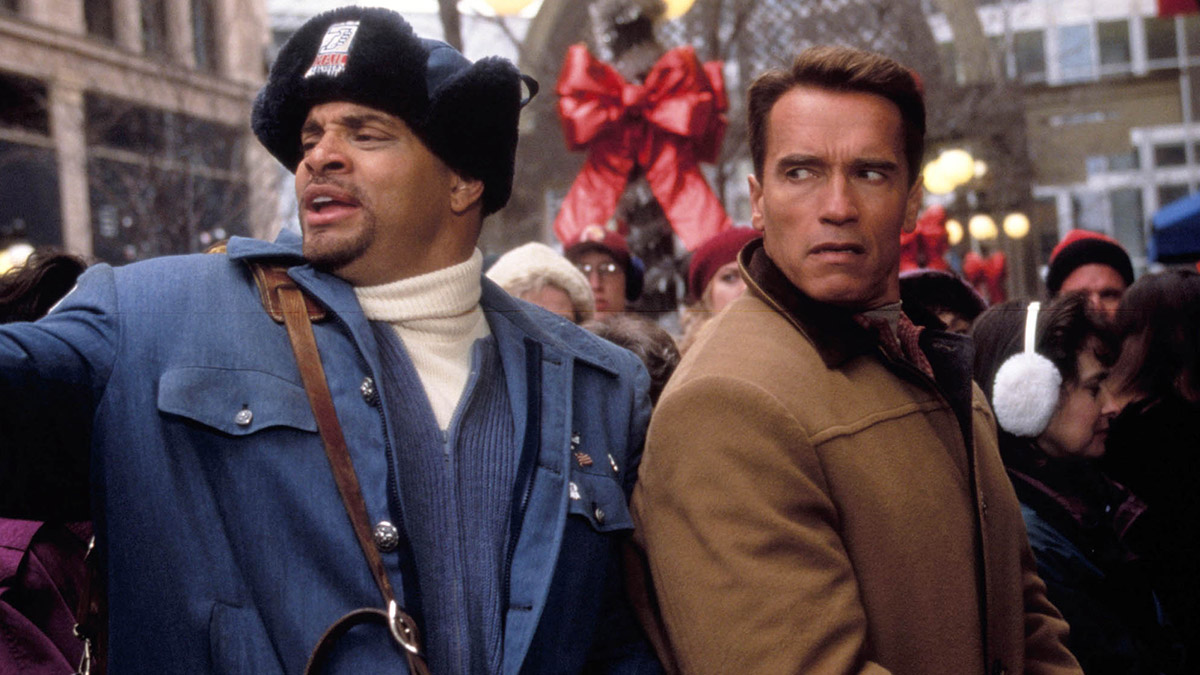 Available in Sky Cinema on demand. Cert PG
Jingle All The Way is a slapstick seasonal masterpiece, pitting Arnold Schwarzenegger's workaholic dad against stressed-out postal worker Myron (comedian Sinbad). In an uproarious race against time, both fathers attempt to buy a coveted action figure for their sons for Christmas in a display of consumerism (and comedy) at its finest.
It's A Wonderful Life
Available in Sky Cinema on demand. Cert PG
As George Bailey (James Stewart) contemplates ending his life, his guardian angel Clarence (Henry Travers) shows him what his home town would be like if George hadn't been around. The message of It's A Wonderful Life takes on an even more poignant meaning when you know the backstory: it was the first film director Frank Capra made after serving in the Second World War and he wanted to celebrate the lives of ordinary Americans. Stewart also served during the war and returned with post-traumatic stress disorder. Making the film proved therapeutic for him, while it's become a festive favourite for us.
Gremlins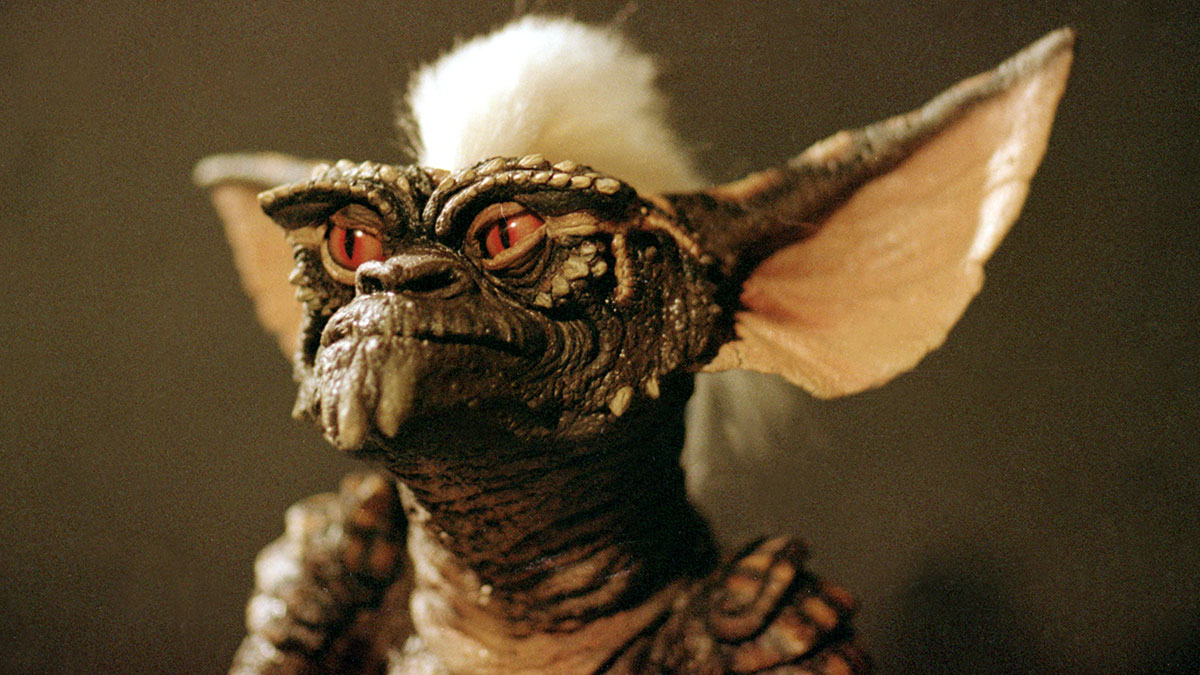 Available in Sky Cinema on demand. Cert 12
A runaway truck destroys a house. A malfunctioning stairlift shoots an elderly woman through a roof. A cinema explodes. It's amazing that this gleefully violent creature feature ever became a beloved Christmas staple, not least because its initial 1984 release was in June. But the festive setting and the heroic tale of small-town folk overcoming a monster invasion – not to mention the saddest Santa Claus story ever told – have made it a firm favourite, helped by the presence of the adorable Gizmo. All together now: Bright light! Bright light!
The Polar Express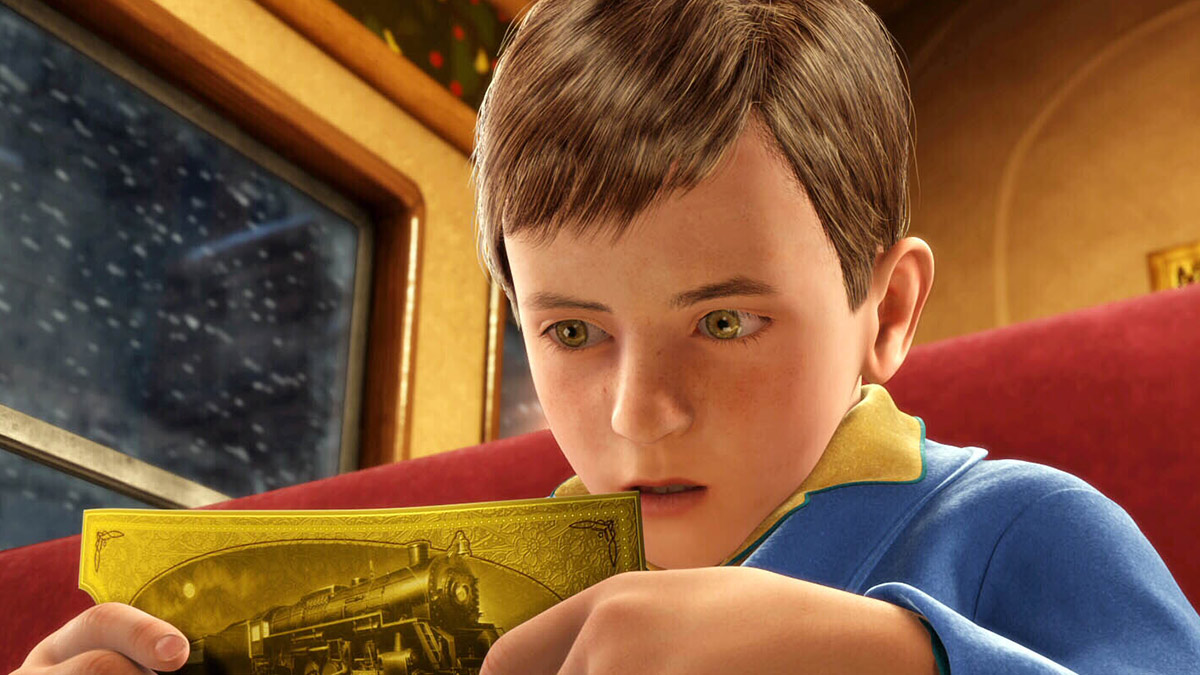 Available in Sky Cinema on demand. Cert U
Chris Van Allsburg's children's book comes to life in Robert Zemeckis' motion-capture triumph. On the night of Christmas Eve, a boy questions his belief in Santa Claus. As he tries and fails to fall asleep, a steam locomotive arrives outside and he hops aboard the Polar Express as it heads for the North Pole. Tom Hanks takes on many roles in this snowbound adventure that will convert even the most hardened sceptics into believers.
Miracle On 34th Street (1947, 1973, 1994)
Available in Sky Cinema on demand. Cert U
That's right – you can watch all three versions of the Christmas classic for the ultimate feel-good factor! It's a story about what might happen if your local department store Santa was also the real thing. For many, Richard Attenborough is the Santa Claus in the 1994 version. Mara Wilson (Mrs Doubtfire) is sweet as the little girl who doesn't believe in magic, but it's Attenborough's performance and sly humour that make it soar like Rudolph on Christmas Eve.
Elf: Buddy's Musical Christmas
Available in Sky Cinema on demand. Cert U
Based on the movie Elf and Broadway show Elf: The Musical, this stop-motion animated version retains all the joy and cheer from the original story. Ed Asner reprises his role of Santa Claus from the film, with Jim Parsons (The Big Bang Theory) as the voice of Buddy and Mark Hamill (Luke Skywalker himself!) as Walter Hobbs, the father he's never met. Retelling the sweet, uplifting tale with the addition of merry songs, this film is guaranteed to get you in the Christmas spirit.
National Lampoon's Christmas Vacation
Available in Sky Cinema on demand. Cert 12
All Clark Griswold (Chevy Chase) wants is to have "a fun, old-fashioned, family Christmas". But having watched America's unluckiest clan suffer through disastrous trips to Wally World and Europe in two previous films, we know better. First the 25,000 lights he put up cause a city-wide power cut. And then the annoying relatives start turning up. And that's before the accidental kidnapping… Look out for a young Johnny Galecki (The Big Bang Theory) and Juliette Lewis (Whip It!) in this 80s favourite.


Dr Seuss' How The Grinch Stole Christmas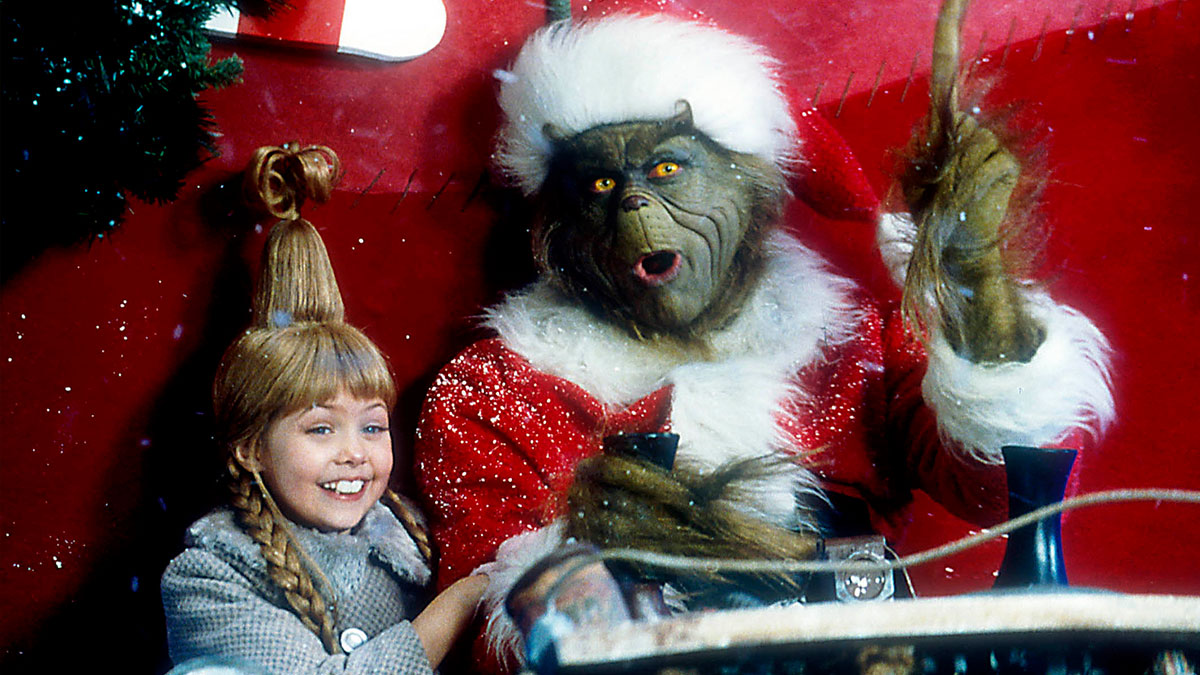 Available in Sky Cinema on demand. Cert PG
Jim Carrey was the perfect choice to play the furry green grump in Ron Howard's much-loved adaptation of the popular children's book. The Whos of Whoville are having a grand old time at Christmas, with presents and treats galore, and it's driving the Grinch mad – so he plots to ruin the whole holiday. But he's reckoned without the heart-melting charms of young Cindy Lou Who. With Taylor Momsen, who grew up to be Jenny in Gossip Girl, as Cindy Lou among a host of famous faces, this is spicy seasonal fun for the whole family.

The Night Before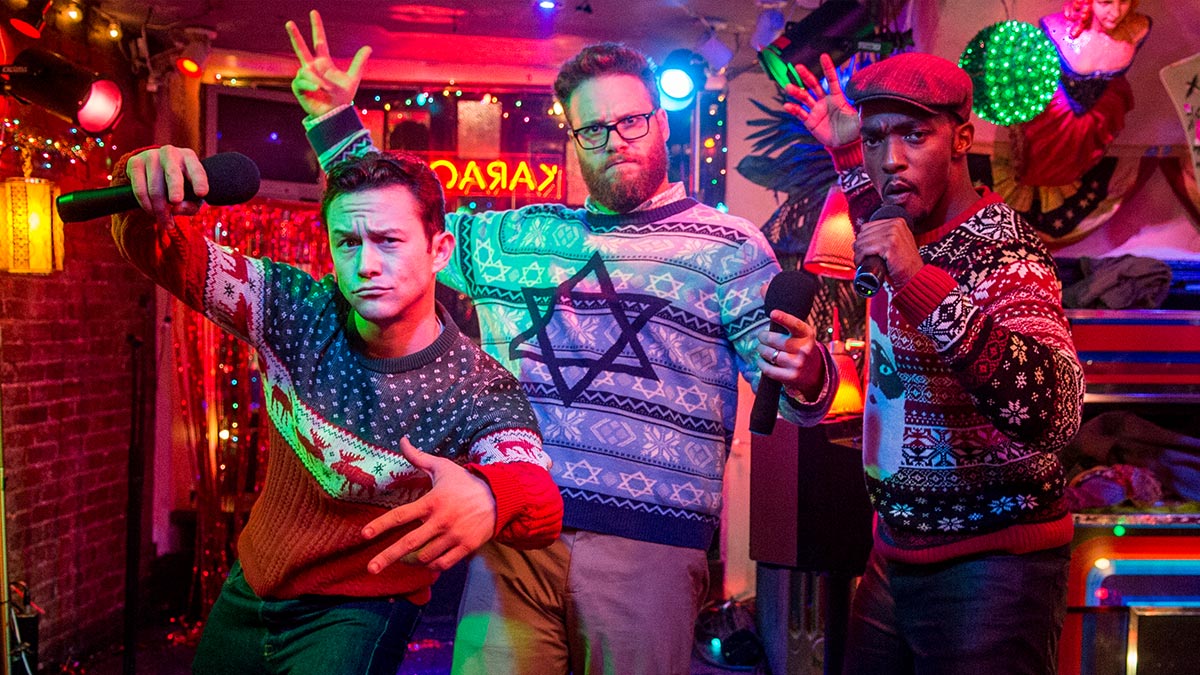 Available in Sky Cinema on demand. Cert 15
The "into the night" plot, a staple of the comedy thriller genre, is when some unsuspecting people head out looking for a little hedonistic fun but get more than they bargained for. What if that… but at Christmas?! Joseph Gordon-Levitt and Seth Rogen, who previously starred together in 50/50, are joined by Anthony Mackie (Avengers: Infinity War) as they embark on a quest through New York to find the ultimate Christmas Eve party and maybe even… love! Raucous, weird, occasionally gross, ultimately uplifting and with a hilariously unsettling cameo from Michael Shannon (Knives Out), this is a festive movie that's not for the faint-hearted.
Get Santa
Available in Sky Cinema on demand. Cert U
A few years before everyone's favourite bear went to prison in Paddington 2, Santa Claus was banged up in this British Christmas caper. When a misunderstanding over reindeer lands Santa (Jim Broadbent) in a cell, he begs ex-con Steve (Rafe Spall) to retrieve his crashed sleigh and save Christmas. Steve is sceptical, but then children start to wake to empty stockings on the big day. There's a lot of fun to be had in this family comedy also starring Stephen Graham, Warwick Davis and Jodie Whittaker.


Happiest Season
Available in Sky Cinema on demand. Cert 12
Harper (Kristen Stewart, Spencer) is delighted when her girlfriend Abby (Mackenzie Davis, Terminator: Dark Fate) invites her to spend Christmas at her family home. There's just one teeny problem: Abby hasn't been entirely honest with her folks about the nature of their relationship. Cue an outrageously funny festive farce as the pair try to negotiate the holidays as "friends"… There's hilarious support from Alison Brie, Mary Steenburgen and Schitt's Creek's Daniel Levy.


Arthur Christmas
Available in Sky Cinema on demand. Cert U
Delivering Christmas is a super-slick operation, overseen at the North Pole by a family of experienced professionals and a legion of enthusiastic elves. Nothing can go wrong – until, of course, it does, and it looks like a little girl in Cornwall will go without her gifts. Efficiency-oriented Steve Claus (Hugh Laurie) won't change his plans to fix the problem, so it's up to his hapless brother Arthur (James McAvoy) to save Christmas. This superb animation from the revered Aardman studios is a real festive treat.


Santa Claus: The Movie
Available in Sky Cinema on demand. Cert PG

When Patch the Elf (Dudley Moore) invents an automated toy-making machine, he's just trying to help Santa (David Huddleston) – but it all goes wrong and Patch is forced to leave the North Pole. His exile takes him to New York where he ends up working for unscrupulous businessman BZ (John Lithgow), who's trying to set up a rival holiday that will send his profits soaring. Can Patch stop him? Just as magical today as it was on its release in the 80s, this much-loved classic really gets to the true meaning of Christmas.


Little Women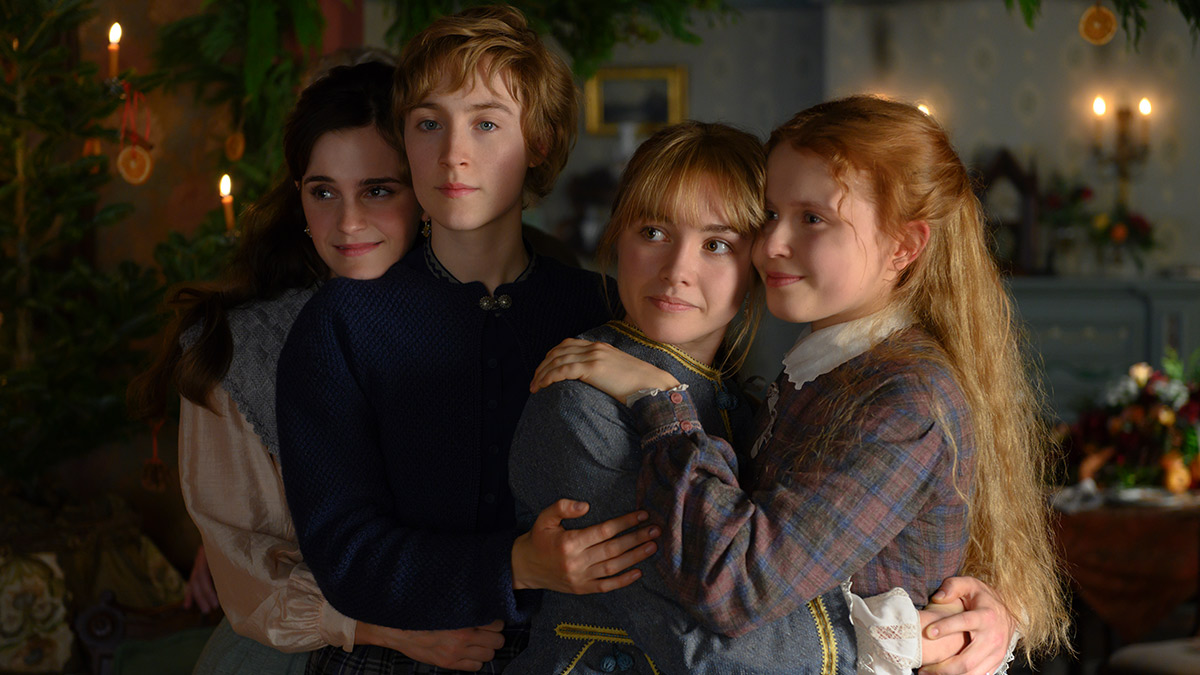 Available in Sky Cinema on demand. Cert UThe March family's table groans under the weight of the mouthwatering breakfast prepared for Christmas morning – but just as the four sisters are about to tuck in, their mother (Laura Dern) asks them to take the food to a needy household nearby. The girls make the sacrifice willingly and, wouldn't you know it, are rewarded when they return home. Everyone is infused with Christmas spirit! It's a delightful festive scene at the heart of Greta Gerwig's wonderful adaptation of the classic novel, starring Saoirse Ronan and Florence Pugh.


Happy Christmas
Available in Sky Cinema on demand. Cert 15
Christmas is a time for family. That's what Jeff (Joe Swanberg) and Kelly (Melanie Lynskey) keep telling themselves when Jeff's sister Jenny (Anna Kendrick) comes to stay. She's not much good as a babysitter. And her drinking's a bit of a problem. And hey, anybody could set the kitchen on fire, right? But in the true spirit of the season, they're willing to give her time to figure things out in this low-budget, mostly improvised, ultimately touching comedy.
A Christmas Number One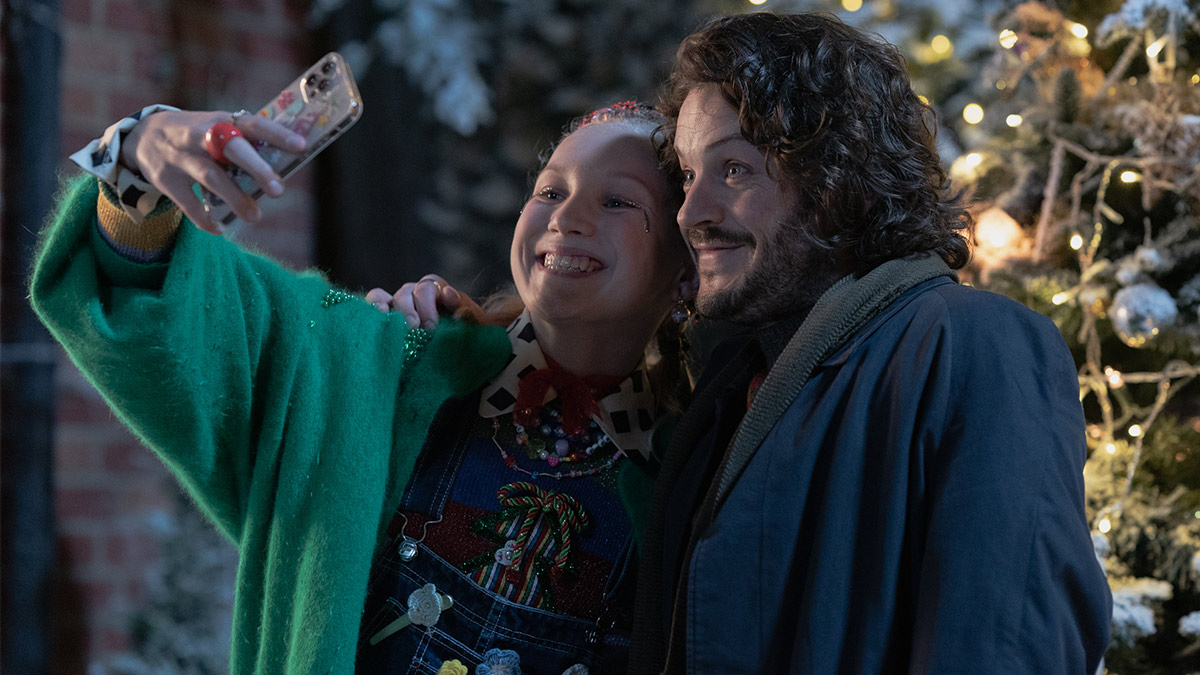 Available in Sky Cinema on demand from 10 December. Cert TBC
The worlds of thrash metal and boy band pop collide at Christmas when musician Blake (Iwan Rheon) takes time off from his day job playing screaming guitar riffs to fulfil his niece's wish and write a festive song. When pop manager Meg (Frieda Pinto) hears it, she'll do whatever it takes to make it a hit for her band. Can the two put their differences aside and make it work? And will they even… fall in love?! Well it is Christmas, and this charming romcom will definitely put you in a holiday mood.
The Holiday
Available in Sky Cinema on demand. Cert 12
Two broken-hearted women swap homes for two weeks over Christmas. Iris (Kate Winslet) is still in love with her awful ex, while Amanda (Cameron Diaz) has just broken up with her cheating boyfriend. Staying in a gorgeous LA mansion, Iris meets Amanda's kind composer friend Miles (Jack Black), while Amanda heads to a Cotswold country cottage and bumps into Iris' dishy brother Graham (Jude Law). Cue romance – and interiors inspiration.
Last Train to Christmas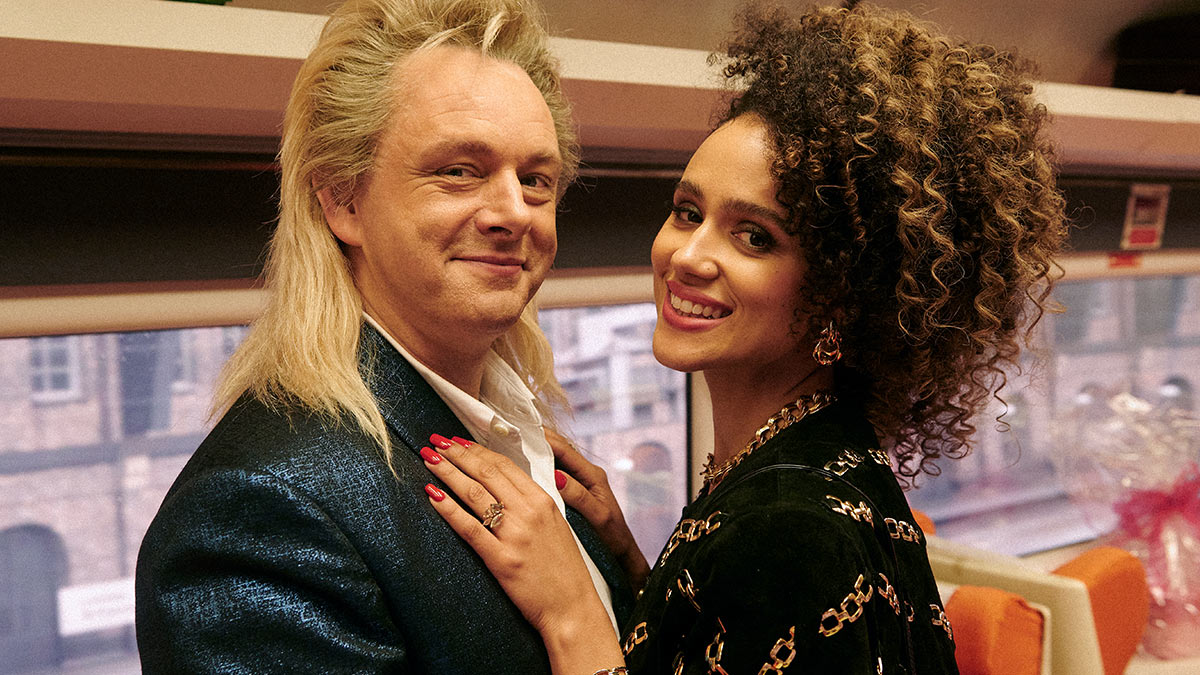 Available in Sky Cinema on demand from 18 December. Cert TBC
This isn't exactly a new version of A Christmas Carol, but we always love a scoundrel being shown the error of his ways by mysterious magical occurrences at Christmas! Michael Sheen, resplendent in a magnificent blond mullet, is a flash nightclub owner catching a train home for Christmas in 1985 when he discovers that moving to different carriages can show him his past and future. So can he change things for the better? It would be a Christmas miracle…
Christmas has come early
This year we're bringing Christmas early with gifts and giveaways, plus check out all your Christmas TV, movie and sport listings and tips on what to watch and play!
TV channels: Channels, content and features available depend on your chosen package. Channel line-ups and content are subject to change at any time and to regional variations.
HD: HD TV set, V HD Box, TiVo box, Virgin TV V6 box or Virgin TV 360 box connected with HDMI cables required for HD channels. Number of inclusive HD channels depends on package.
Sky Cinema on demand: Sky Cinema subscription required.
TV Go: Content available to view depends on TV package. Not all channels/content from relevant pack available. Live streaming and On Demand requires broadband/WiFi or 3G/4G access. UK only (or while temporarily in EU). Should the UK leave the EU, we will not be able to provide access outside of the UK. Access via PC, Mac or TV Go App (selected iOS devices and Android™ devices only). Player, Mix and Fun customers: maximum 2 compatible devices per account can watch TV. Full House and VIP customers: maximum 4 compatible devices per account can watch TV.
Premium channels (add-ons): 30 days' notice required to remove premium channels/packs. Sky Cinema Premiere +1 not available in HD.