Skip to main content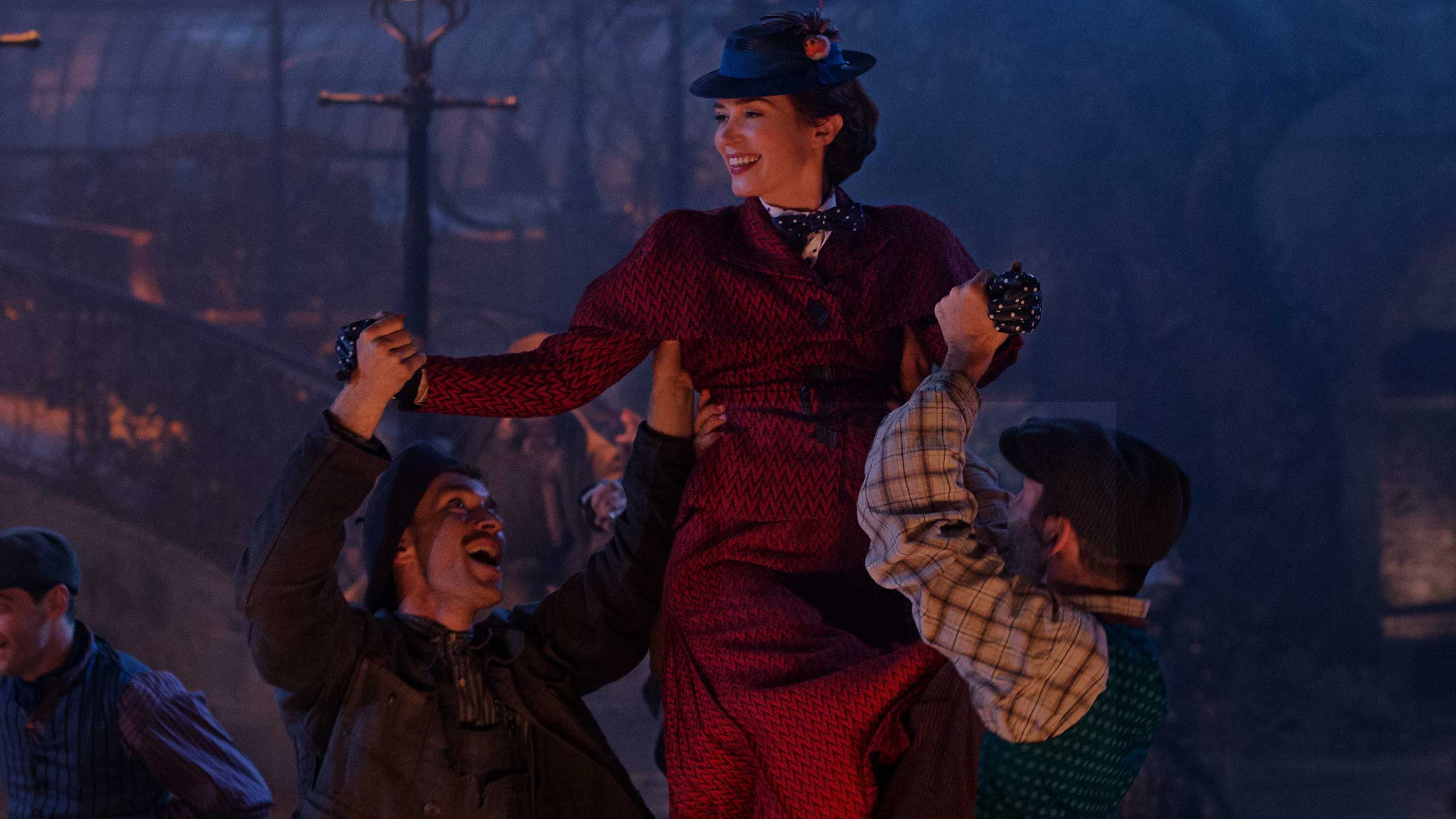 (Noddy Holder voice) "IT'S CHRISTMAAAAAAS!" Well, not quite yet, but if you count down with these films, hopefully the big day will come quicker!
Christmas in Sky Cinema on demand
Whether you're the type of person to start watching Christmas movies in September (hey, no judgments here) or wait until the week of the 25th, everyone has their own watching routines when it comes to the festive period. Christmas is also the time of year when you actually have the time to catch up on films from the past year.
So whether you want something traditionally Christmassy, like The Grinch, or simply want to kick back and relax on Boxing Day with the highest-grossing movie of ALL TIME, Avengers: Endgame, the choice is yours! Check out our round-up of the best premieres on Sky Cinema this December to keep you entertained all month long. Oooh, but which one to unwrap first...
Available from Friday 6 December in Sky Cinema on demand. Cert U
Benedict Cumberbatch provides the voice for the furry green Grinch and sparks tremendous joy in this familiar tale from Dr Seuss. Along with his trusty sidekick, his dog Max, the Grinch is back and attempting to steal Christmas. Look out for new friends, including a plump, happy-go-lucky reindeer, and a new spin on the classic songs from Tyler, The Creator.

Happy Death Day 2U
Available from Saturday 7 December in Sky Cinema on demand. Cert 15
This comedy horror, which is a sequel to Happy Death Day, only gets better through repetition. We continue to follow college student Tree Gelbman (Jessica Rothe) as she finds herself stuck in a parallel universe again. When the Babyface killer starts to target her friends, she must continue reliving the same day and die over and over again until she finds out whodunnit, in this fun, time-bending slasher.

Glass
Available from Friday 13 December in Sky Cinema on demand. Cert 15
After Unbreakable and Split, director M Night Shyamalan's Eastrail 177 trilogy concludes with Glass. When David Dunn (Bruce Willis), Elijah Price aka Mr Glass (Samuel L Jackson), and Kevin Wendell Crumb (James McAvoy) are all housed under one roof at the same psychiatric institution, therapist Dr Staple (Sarah Paulson, American Horror Story) tries to convince them their superpowers are just delusions. Biiiig mistake.

Bumblebee
Available from Friday 20 December in Sky Cinema on demand. Cert PG
If you think a car doesn't need an origin story, think again! Besides, Bumblebee is no ordinary car – he's an Autobot. The year is 1987 and Bumblebee has fled his worn-torn planet, seeking refuge in a junkyard in California, where Charlie (Hailee Steinfeld) discovers him. Seen here as a yellow VW Beetle, not as a Chevrolet Camaro as we've come to expect (don't worry, all will be explained), Bumblebee is the star in this prequel to Michael Bay's five Transformers films.

Mary, Queen Of Scots
Available from Sunday 22 December in Sky Cinema on demand. Cert 15
After being crowned Queen of France at 16, and widowed at 18, Mary (Saoirse Ronan) finds herself under pressure to remarry. Instead, she returns to her native Scotland, determined to claim the throne. This lavish historical drama charts the 1569 conflict between Scotland and England when both countries fell under the rule of Mary's cousin, Elizabeth I (Margot Robbie).

The LEGO Movie 2
Available from Christmas Eve in Sky Cinema on demand. Cert U
One for children and adults, this sequel to 2014's The LEGO Movie is packed with a whole new batch of witty one-liners and pop culture references, uttered by your favourite miniature toy plastic people. Emmet (Chris Pratt), Lucy (Elizabeth Banks), Batman (Will Arnett) and even Bruce Willis – as himself! – are back to protect Bricksburg from a new threat. Also, a word of warning, you won't be able to get "Catchy Song" out of your head…
Mary Poppins Returns
Available from Christmas Day in Sky Cinema on demand. Cert U
Mary Poppins (Emily Blunt) brings back her magic with a sequel 54 years after the original film. Set in 1930s London, it finds siblings Michael (Ben Whishaw) and Jane Banks (Emily Mortimer) all grown up, and worlds away from when Mary Poppins was their nanny – until she floats into their lives once more.

Avengers: Endgame
Available from Boxing Day in Sky Cinema on demand. Cert 12
Oh, snap! Did Thanos seriously just do that? It's what everyone was thinking during Avengers: Infinity War, after the big purple dude (played by Josh Brolin) snapped half the universe, including Black Panther and Spider-Man, out of existence. Avengers: Endgame hopes to right that wrong through three solid hours of relentless action, outrageous effects, heart, soul and laughter. Pass the box of chocs, that's your Boxing Day sorted.

The Kid Who Would Be King
Available from Friday 27 December in Sky Cinema on demand. Cert PG
The legend of Arthur receives a modern update when 12-year-old Alex (Louis Ashbourne Serkis) finds the sword Excalibur. His friends, including a young, non-bearded Merlin (Angus Imrie), and his enemies must unite to become knights in order to fight the evil enchantress Morgana (Rebecca Ferguson). Get ready for one heck of a feel-good film!
Wonder Park
Available from Saturday 28 December in Sky Cinema on demand. Cert PG
Creative youngster June (Brianna Denski) stumbles across an old roller coaster car on her way home and it transports her to Wonderland amusement park – a place she dreamt up in her mind that has now come to life! It's all fun and games until trouble strikes, and June and her new animal friends must act fast to save the park. Strap in for a journey where you can let your imagination run wild!


Greta
Available from Monday 30 December in Sky Cinema on demand. Cert 15
In this psychological thriller, Frances (Chloë Grace Moretz) finds a handbag on the New York subway and, when she discovers a name and address inside, returns it to its rightful owner – Greta Hideg (Isabelle Huppert). Having recently lost her mother to cancer, Frances spends time with the lonely Greta, who grows increasingly obsessive. While in Greta's house, Frances finds bags identical to the one she found on the subway, each of them labelled with the names and phone numbers of different girls, including her own…

The Aftermath
Available from New Year's Eve in Sky Cinema on demand. Cert 15
Following the end of the Second World War, Rachael Morgan (Keira Knightley) arrives in Hamburg to meet her husband (Jason Clarke), a British colonel tasked with rebuilding the city. The couple must share a home with its previous owners, a German widower (Alexander Skarsgård) and his daughter. But things don't go smoothly for the new housemates, in this tale of emotional repression and forbidden passion.

But wait, there's more!
Sky Cinema's Christmas Collection features over 50 films, including Die Hard (yes, it IS a Christmas film), It's A Wonderful Life, The Muppet Christmas Carol, Scrooge and many, many more! What are you waiting for?

Find out what's on Sky Cinema
Get even more lights, cameras and action with our movie homepage, featuring all the daily premieres and more of the thousands of films available on demand on Sky Cinema.
May your telly days be merry and bright!
If you want to find the very best TV shows, festive specials and films this Yuletide, visit our Christmas hub for the latest news, listings and more.
Watch on the go
If you subscribe to Sky Cinema on Virgin TV, you can watch on the go with the Sky Cinema app on your mobile, laptop or tablet anywhere in the UK (or while temporarily in the EU) with a WiFi or broadband connection. Just download from the Apple app store, Google Play or the Amazon appstore and log into the app to start watching.
Upgrade to Sky Cinema now
Don't have Sky Cinema? You can find out about our Sky Cinema package and upgrade here.
TV channels: Channels, content and features available depend on your chosen package. Channel line-ups and content are subject to change at any time and to regional variations.
HD: HD TV set, VHD Box. TiVo box or Virgin TV V6 connected with HDMI cables required for HD channels. Number of inclusive HD channels depends on package.
Sky Cinema on demand: Sky Cinema subscription required.
Sky Cinema HD: Sky Cinema Premiere +1 not available in HD.
Sky Cinema apps: Only available via the Sky Cinema apps to customers who subscribe to these channels. Apps for selected iOS and Android™ mobiles and tablets. UK only (or while temporarily in EU). Maximum 6 registered devices. Maximum of one device can watch TV at any one time. Selected content may not be available to view. Separate terms and conditions apply to the Sky Cinema apps.
Premium channels (add-ons): 30 days' notice required to remove premium channels/packs. Sky Cinema Premiere +1 not available in HD.
Image credits: Mary Poppins Returns © 2018 Disney Enterprises Inc. All Rights Reserved.