Skip to main content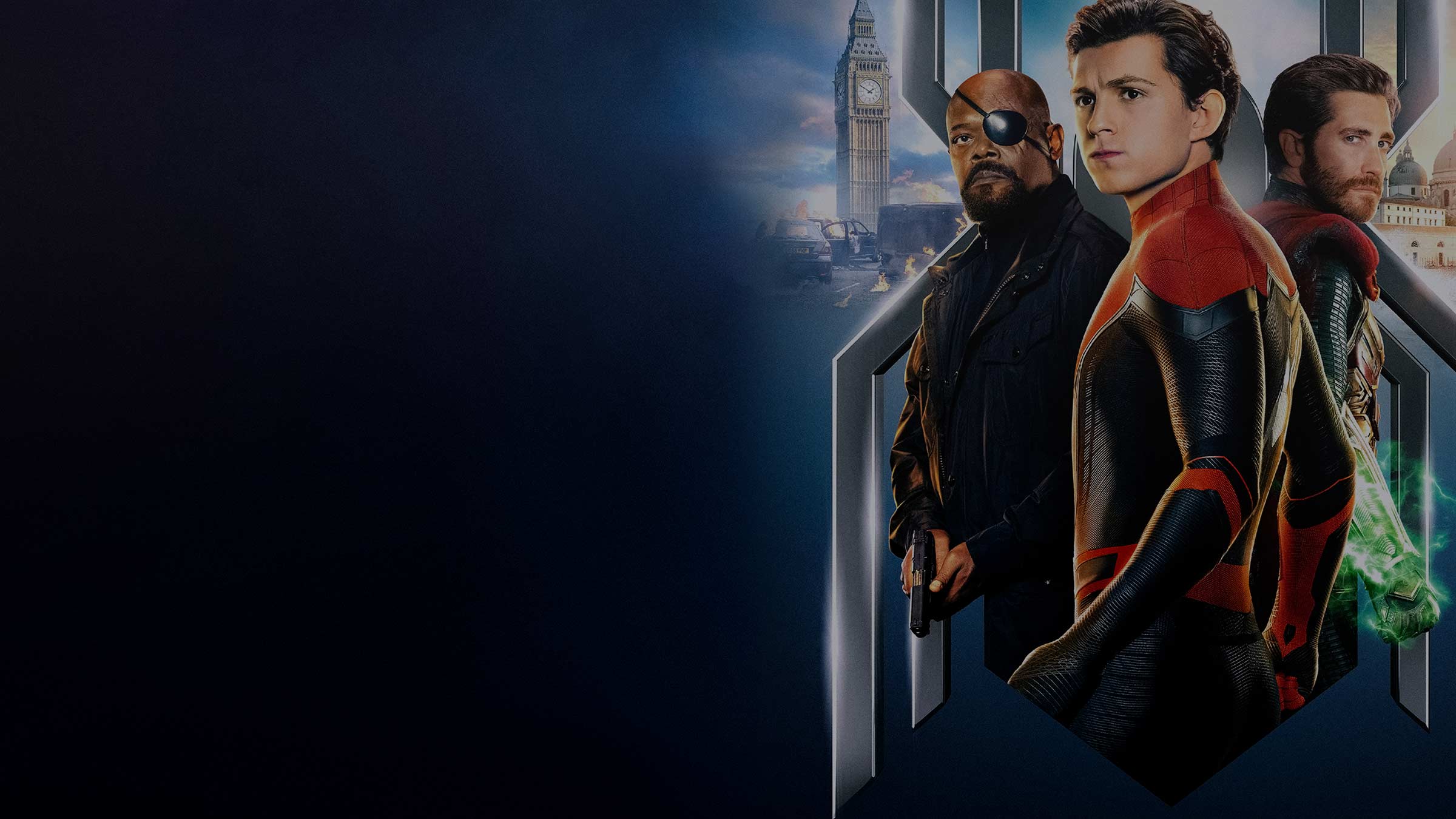 Spider-Man, Spider-Man, does whatever a spider can. Does that mean scuttling under sofas and being easily trapped under glasses? Fortunately not…
Spider-Man™: Far From Home, in cinemas from Tuesday 2 July and available to pre-order on the Virgin Media Store. Cert 12A
Spider-Man: Homecoming was a breath of fresh air. For starters, it was the first Spidey film in (approximately) a thousand years that didn't involve Peter Parker meeting a radioactive spider and/or Uncle Ben being brutally shot. Instead, it was like a classic John Hughes high-school film… with the high-school nerd being able to catch a bus with his bare hands. (Tell us you wouldn't watch that film on that elevator pitch alone!).
Now Tom Holland's titular webhead is back in a new adventure in Spider-Man: Far From Home, available to pre-order now on the Virgin Media Store. Obviously, this is the first Marvel movie after the utterly seismic Avengers: Endgame and quite a lot of stuff happened in that film. MAJOR STUFF. So, if you haven't seen Endgame, and don't want it spoiled, this is your last call to exit the article before we do a deep dive into those events. Spoilers ahead! Also: Major Stuff should totally be the name of a superhero!

Still with us? Great! While many people expected Far From Home to be set before Infinity War, given the repercussions of The Snap and the five-year flash-forward, it actually picks directly after Endgame. Tony Stark (Robert Downey Jr) and Black Widow (Scarlett Johansson) died saving the world. Steve Rogers (Chris Evans) is now an old man after going back in time to live out his life with Peggy Carter. The remaining Avengers are disbanded. The world needs a hero…
But Peter Parker has other ideas – namely, a summer school trip to Europe and a chance to spend time some quality time with MJ (Zendaya). And that's what happens, until Nick Fury (Samuel L Jackson) shows up with a new mission that brings him into contact with the mysterious superpowered being named Quentin Beck (Jake Gyllenhall), who claims to be from another dimension.
Can Spider-Man put his holiday on hold long enough to save the world? Can he step up and take the place of his mentor Iron Man? Is Quentin Beck the one our world so sorely needs? Or is he hiding something?
Need more? Here are our reasons to watch Spider-Man: Far From Home.
Find out what happens next
The Marvel Cinematic Universe (MCU) was changed forever after the events of Endgame – and Far From Home gives us the first look at this altered world. Don't forget, half the world's population has just returned after The Snap number 2, while the other half have lived in that world for five years. We'll be getting some answers to some big questions, which makes it a must-watch in itself.
It's the perfect post-Endgame tonic
While Endgame had its moments of levity, it was an emotionally draining experience (#LoveYou3000). While previous Spider-Man films have leaned into the melancholy, this iteration has bags of gags. It's time to get back to what we love about escaping into a superhero film – big action, and even bigger laughs.
He's no longer in New York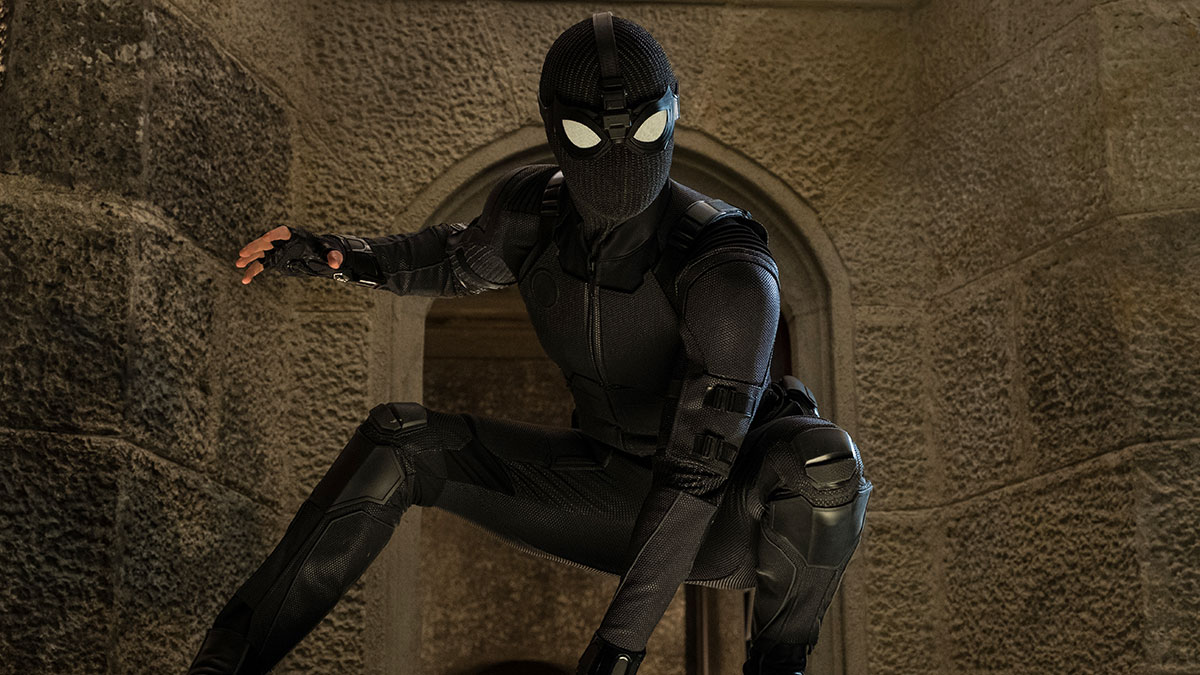 "Na, na, na, na, na, na, na, na, Bat-, I mean, Spider-Man!"
Spider-Man is to New York what Batman is to Gotham City. But in (technically) the sixth standalone Spidey film, we see him leave the Big Apple for Prague, Venice and London, which we feel is a Marvel masterstroke. Plus, we'll also see loads of new Spidey suits. AWESOME!
The multiverse has arrived
Tantalisingly, in the trailer, Quentin Beck claims he's from a parallel world, which a wide-eyed Parker immediately identifies as the existence of a "multiverse". Comic book fans (or Spider-Verse fans) will understand what this means. But in a nutshell: could we soon see other-worldly variations of our favourite heroes?
The mysterious Quentin Beck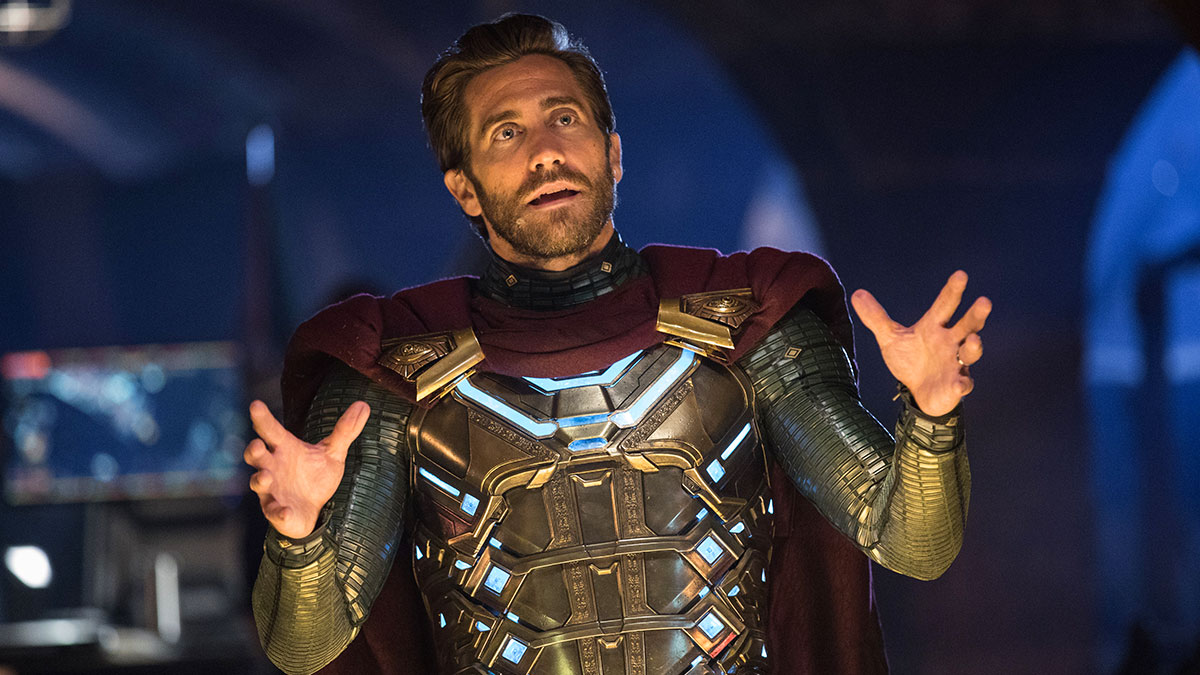 "So there I was, walking down the street, two ice cream cones in my hands..."
We don't want to spoil anything, but Quentin Beck is a rather famous character in Spider-Man lore, and his costume in the trailer points to him definitely being that same character. However, if he's being truthful about his arrival from another world, could this be a totally new take on Beck? Time will tell.
It's the real ending
Endgame was seen as the ending of this current phase of the MCU, but apparently not – it's actually this one. What does that mean? Maybe nothing, as Ant-Man was the final film in Marvel's so-called Phase Two. Or maybe everything, as The Avengers concluded Phrase One, bringing us our first glimpse of Thanos. We'll just have to watch to find out!

Still feeling Marvel-lous?
If all this superhero talk has left you with a rather sizeable, spandex-shaped hole in your life, check out our Marvel hub for even more shield-throwing, hammer-smashing goodness.
Not heard about the Virgin Media Store?
It's the place where you can buy the latest and greatest movies and TV Box Sets, yours to watch again and again, at home or on the go. Sign up now at virginmediastore.com, choose from hundreds of films and TV Box Sets and start watching instantly.
Enjoy your purchases on your Virgin TV Box (TiVo®/V6), online, or on your registered iOS and Android devices with the Virgin Media Store app.
Show me the latest releases on the Virgin Media Store.
Virgin Media Store: Separate terms and conditions apply to the Virgin Media Store service. DVD included for movie purchases only. Purchases must be made on the website or set top box. Virgin TV subscription and our latest Virgin TV V6 box required to buy and watch via set top box – Store is not available on other boxes. Compatible device & browser required. Max 5 registered devices. Max 2 devices can stream content simultaneously. Stream and download in UK only (or while temporarily in the EU).
Image credits: MARVEL and all related character names: © & ™ 2019 MARVEL. Spider-Man: Far From Home, the Movie © 2019 Columbia Pictures Industries, Inc. All Rights Reserved.