Skip to main content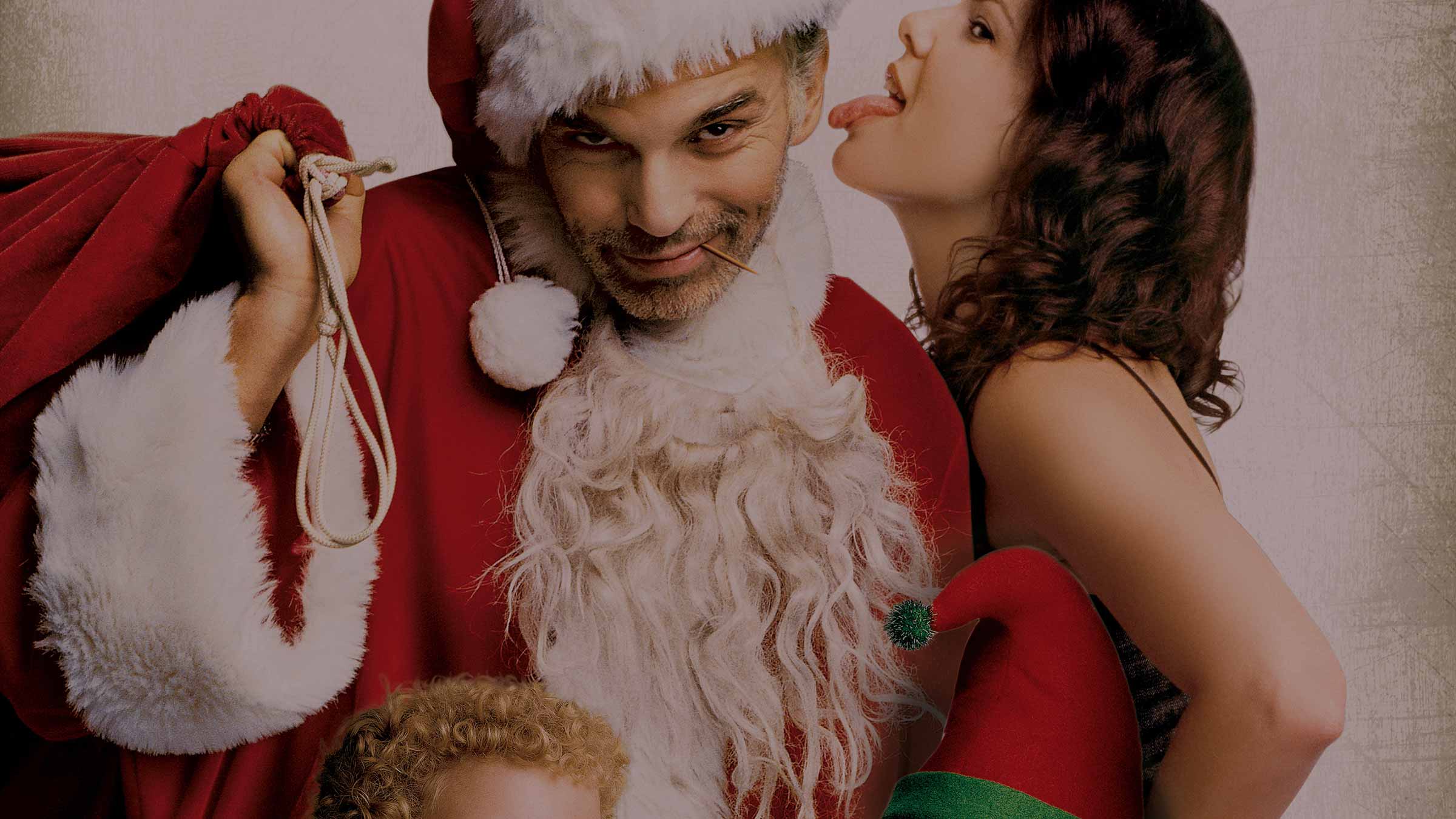 It's the most wonderful time of the year – as long as your tolerance for enforced jollity, endlessly overexcited kids and mince pies is very, very high…
Sky Cinema Christmas/HD (CH 434/404) and in Sky Cinema on demand
But never fear! For those of you struggling to get into the Christmas spirit, we have the answer. Sky Cinema has introduced a pop-up Christmas channel to run all the way up to 25 December, and it's started already – so not only will it help when the big day looms but it'll also get you in the mood during the run-up!
There are family favourites, romcoms, Christmas classics and even some not quite so obviously associated with the festive season (ahem, Die Hard) for the Grinches out there. Whatever your definition of a real Christmas film, there's something for everyone and every festive occasion!
Here's your festive film guide to surviving the season with the Sky Cinema Christmas Channel.
If you need something to keep the kids quiet
Watch Frozen. Available in Sky Cinema on demand. Cert PG
Already both a children's classic and a Christmas classic, this Disney smash has it all – slapstick snowmen, great female role models, incredible songs and of course a well-told tale with a moral. Sure, the kids may have watched it a thousand times already but when the first bars of "Let It Go" come chiming in, it's guaranteed to be a big hit with cranky Christmassed-out children and grown-ups alike.

If you need to put things in perspective
Watch National Lampoon's Christmas Vacation. Available in Sky Cinema on demand. Cert 12
Things will go wrong over Christmas. You might burn the roast potatoes, or step on the fairy lights, or forget a crucial present. But if you need reassurance that you're basically doing just fine, watch this venerable Chevy Chase comedy about an ordinary family whose Christmas goes off the rails, and laugh until you feel better.

If you need a break from the whole thing
Watch The Nightmare Before Christmas. Available in Sky Cinema on demand. Cert PG
It's still technically a Christmas movie, so no one will shout at you for being a humbug if you watch it, but this has enough edge to cut through the Christmas wrapping. It's the story of Jack Skellington, most favoured son of Halloween Town, and his bizarre attempts to recreate Christmas with only creepy helpers. It's a spooky masterpiece, but it might also restore your Christmas spirit by the end.

If you want to sex Christmas up a little
Watch Batman Returns. Available in Sky Cinema on demand. Cert 15
We can argue about whether this is the best Batman film (it is) but it's definitely the sexiest. That's thanks chiefly to Michelle Pfeiffer's Catwoman and her ability to steam up the whole of Gotham. And rest assured that this is definitely a Christmas film, with the turning on of the Christmas lights to kick things off and kisses under the mistletoe (which can be deadly if you eat it) to seal the film's love story.

If you need an excuse for the Christmas belly you've developed
Watch The Santa Clause. Available in Sky Cinema on demand. Cert U
"Look," you can tell your loved ones, "it's not that I've eaten too many mince pies. It's just that I accidentally caused Santa to fall off the roof and now I've become subject to the Santa Clause and am gradually morphing into Saint Nick. That also explains these grey hairs. Please do not draw attention to them, and also bring me some more mince pies."

If your grandparents/in-laws are coming to town
Watch Daddy's Home 2. Available in Sky Cinema on demand. Cert 12
A recent addition to the Christmas movie canon, this picks up the story of Daddy's Home – which saw Will Ferrell's stepfather clashing with Mark Wahlberg's biological dad over child custody arrangements – and throws in two warring grandfathers, played by Mel Gibson (Wahlberg's cynical, competitive dad) and John Lithgow (Ferrell's endlessly cuddly, Christmas-loving pops). It'll put all your own family drama into perspective, and remind you how lucky you are.

If you've finally got the kids in bed

Watch Bad Santa. Available in Sky Cinema on demand. Cert 15
This blackly comic festive tale about Billy Bob Thornton's misanthropic mall Santa is not a nice Christmas movie. It's packed with bad language, sex and inappropriate seasonal behaviour. But it's also a hilariously irreverent look at the season and its traditions, and just the thing to restore your sanity after a day spent with small, sugar-fuelled hyperactive humans. Watch it with a glass of something strong and thank your stars you're a grown-up.

If you're worried Christmas is too commercial these days

Watch Trading Places. Available in Sky Cinema on demand. Cert 15
Presents are great and all, but Christmas is not meant to be about money. And what better film to remind you of that fact than this classic 80s comedy? Two old psychopathic millionaires doom a rich young man (Dan Aykroyd) to poverty and make a homeless hustler (Eddie Murphy) rich as a social experiment. Their guinea pigs eventually figure it out, with the help of Jamie Lee Curtis' hooker and her inevitable heart of gold. Yes, they get rich in the end, but they also figure out what's important about life – and Christmas…

If you need reminding what it's all about
Watch The Muppet Christmas Carol. Available in Sky Cinema on demand. Cert U
We all know that there is only one definitive movie version of Charles Dickens' most famous Christmas story, and that's the one with a green puppet frog as Bob Cratchit, a series of madcap songs and Michael Caine delivering one of his most memorable screen performances as Scrooge. It's bonkers. It's glorious. It's heartwarming. It's Christmas in a nutshell. Dickens himself would have signed off on this hugely enjoyable film. Probably.


If you're deeply hungover and can't handle much plot

Watch White Christmas. Available in Sky Cinema on demand. Cert U
Here is the definitive hangover cure. Have some paracetamol, water and a greasy breakfast, and then lie on the sofa – moaning gently, if you want – and watch this gorgeous 1950s musical. Bing Crosby and Danny Kaye star in an extremely gentle story about a group who decide to put on a big show in a snowy Connecticut inn, building inevitably to the title song. It'll fix you right up. Just, y'know, don't turn up the volume up too high.
If you're wishing you'd gone on holiday and skipped the whole thing
Watch Christmas With The Kranks. Available in Sky Cinema on demand. Cert PG
Here's a cautionary tale: Luther and Nora Krank (Tim Allen and Jamie Lee Curtis) plan to skip their usual Christmas celebrations one year and become local pariahs as a result. What's worse, their daughter decides that she's going to come home for the holidays after all, so they end up having to make Christmas happen at the very last minute. Watch this, and be glad that you've already done even 10% of your shopping.
If you're ready for the main event

Watch It's A Wonderful Life. Available in Sky Cinema on demand. Cert U
People sometimes accuse It's A Wonderful Life of being cheesy, but that's because the joy of that final act has wiped out their memory of the two hours of heartbreak and compromise that precede it. This isn't just the best Christmas film; it's a genuinely great drama about how we express love for the people closest to us, and how difficult it is to get everything we want in life.
Find out what's on Sky Cinema
Get even more lights, cameras and action with our movie homepage, featuring all the daily premieres and more of the thousands of films available on demand in Sky Cinema.

Watch on the go
If you subscribe to Sky Cinema on Virgin TV, you can watch on the go with the Sky Cinema app on your mobile, laptop or tablet anywhere in the UK (or while temporarily in the EU) with a WiFi or broadband connection. Just download from the Apple app store, Google Play or the Amazon appstore and log into the app to start watching.

Upgrade to Sky Cinema now
Don't have Sky Cinema? You can find out about our Sky Cinema package and upgrade here.
TV channels: Channels, content and features available depend on your chosen package. Channel line-ups and content are subject to change at any time and to regional variations.
Premium channels (add-ons): 30 days' notice required to remove premium channels/packs. Sky Sports SD subscription required to take Sky Sports channels in HD.
Sky Cinema app: Only available via the Sky Cinema app (selected iOS and Android devices only) or website to customers who subscribe to these channels. Only available on iOS 8 and above, and Android 4.x. UK only (or while temporarily in the EU). Maximum 2 devices. Selected content may not be available to view. Separate End User Licence Agreements and terms and conditions apply to the Sky Cinema app and website.