Skip to main content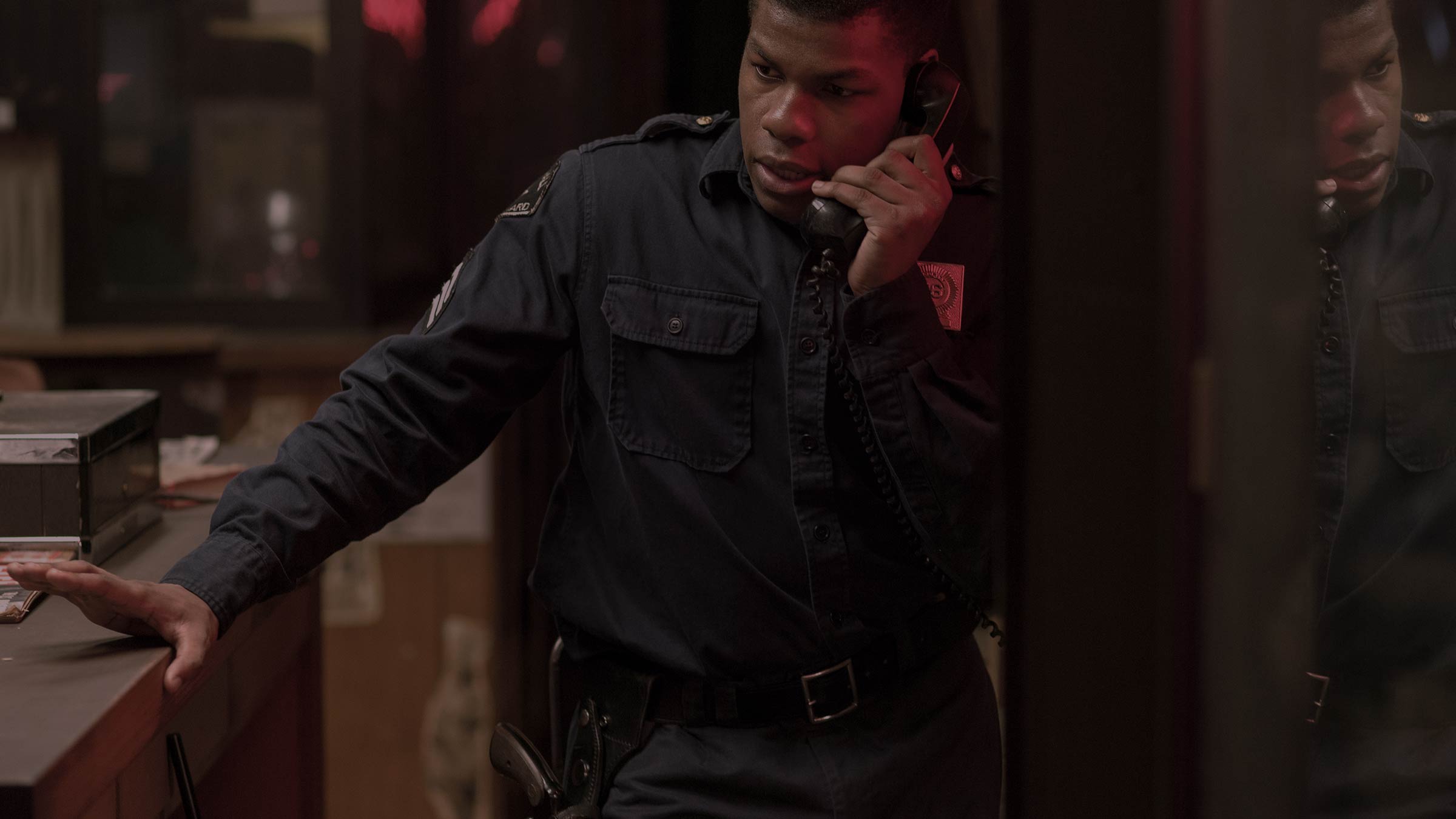 With period crime drama Detroit on Virgin Movies, here's a rundown of why director Kathryn Bigelow is a living legend
Rent Detroit now on Virgin Movies and buy it on Virgin Media Store. Also available in HD. Cert 15
She turned Keanu Reeves into an action hero. She was the first woman ever to win Best Director at the Academy Awards. And in 2017 she brought a 50-year-old injustice to light in Detroit, which is available to rent from 8 January on Virgin Movies. However you look at it, Kathryn Bigelow is a unique talent.

Almost from the beginning, with the vampire Western, Near Dark, Bigelow showed an ability to sneak real thought into genre movies. Point Break may work as a brash action movie, but there's sly political commentary beneath the male bonding. And her recent hits, such as Oscar darlings The Hurt Locker and Zero Dark Thirty, show a director who keeps evolving.
Detroit is just the latest proof – a gripping account of the night in 1967 when a group of (white) police officers took a mostly African American group hostage in a Detroit motel during the city's race riots. With a cast led by Star Wars' John Boyega and The Revenant's Will Poulter, it's essential viewing. But what about the rest of Bigelow's esteemed career?

We've looked at the entire A to Z of Kathryn B…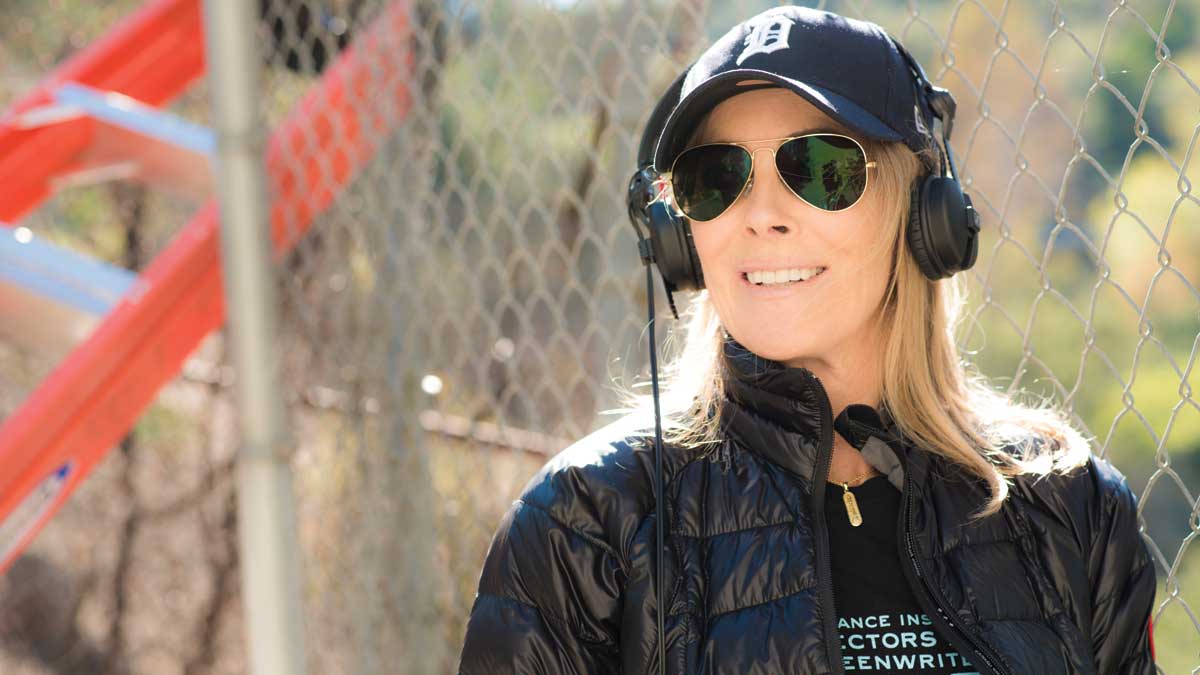 A is for Algiers Motel

Kathryn Bigelow's latest film, Detroit, centres on the Algiers Motel incident in 1967 where white policemen held innocent black men hostage during a riot. It's incredibly tense, terrifyingly dramatic and quietly political.
B is for Boyega, John
British actors John Boyega and Will Poulter head the Detroit cast as, respectively, a security guard trying to keep everyone safe and a racist cop. Both chased the roles for the chance to work with the director.
C is for Curtis, Jamie Lee

One of Bigelow's early hits was Blue Steel, starring Jamie Lee Curtis as a rookie policewoman who's stalked by a killer. An essential watch, but only if you have a strong stomach for psychological manipulation and creepy men.
D is for Detroit

It took 50 years for the story of the Algiers Motel incident to be told on the big screen, and Bigelow and her screenwriter, Mark Boal, interviewed surviving witnesses to make it as accurate as possible.
E is for ex-Presidents
Point Break's bank robbers were one of the most daring, and original, criminal gangs we'd ever seen on the big screen, led by Patrick Swayze's Bodhi in a Ronald Reagan mask. Which brings us to…
F is for foot chase

The iconic foot chase in Point Break sees Keanu Reeves' FBI agent chase down Bodhi but let him get away. It inspired a running joke in Edgar Wright's Hot Fuzz, from the action movie-obsessed Danny (Nick Frost).
G is for Glass, Philip

When Bigelow was studying art in New York, she made money by renovating old properties with a friend, Philip Glass. Glass later became an Oscar-nominated film composer.
H is for The Hurt Locker
Bigelow's Oscar winner was made under the radar, for a tiny budget and in tough, hot conditions to guarantee the authenticity of its account of the Iraq War and its bomb disposal teams.
I is for "I can't change my gender, and I refuse to stop making movies."

Bigelow knows that female directors are few and far between, but has always refused to let prejudice stand in her way – as this quote explains. She's living proof that women can make great action movies.
J is for journalistic style

In her latest three films in particular, Bigelow has modelled her stories closely on real life. The Hurt Locker, for example, was born from screenwriter Mark Boal's experiences embedded with real troops.
K is for K-19: The Widowmaker

An often-overlooked Bigelow film, K-19 is a sweaty, seriously tense account of nuclear disaster aboard a Russian sub at the height of the Cold War, with Harrison Ford and Liam Neeson as the men in charge.
L is for The Loveless
Bigelow's first feature, co-directed with a fellow film student, is a thoughtful, sparse look at a biker gang rolling into a small town. It was also the first film for Willem Dafoe, and helped him land his first big hit.
M is for Mark Boal

Boal, a former journalist, has written Bigelow's last three features: The Hurt Locker, Zero Dark Thirty and Detroit. They share a commitment to research, realism and tough subject matter.

Rent Zero Dark Thirty on Virgin Movies. Cert 15
N is for Near Dark

The film that really made Bigelow's name is a vampire Western, featuring half the cast of Aliens as bloodsucking drifters – and it's one of the best roles ever for the late, great Bill Paxton.
O is for Oscar
Only four women have ever been nominated for Best Director at the Academy Awards, and Bigelow's the only one to win – so far – for The Hurt Locker. She dedicated her win to the servicemen and women in the military.
P is for Point Break

Want proof that Bigelow's a great director? Watch this next to its remake. While that has breathtaking action scenes that are well worth a look, no one has Bigelow's flair for putting macho bonding on the big screen.
Q is for quite good on TV too

Bigelow has flirted with prestige TV in the past, directing on the cult sci-fi epic Wild Palms, a shockingly violent season finale for Homicide: Life On The Street, and an episode of Elmore Leonard's crime drama, Karen Sisco.
R is for Ralph Fiennes

Fiennes had only made four films when Bigelow cast him as a cop-turned-black-marketeer in her haunting sci-fi effort, Strange Days. This sweaty, desperate role already felt like he was going against type for her – yet it's one of his best.
S is for Strange Days
Made in 1995 and set only four years in the future, in 1999, this film imagined new technology that allows you to experience other people's lives, but the same old problems of racism, sexism and inequality. Angela Bassett and Ralph Fiennes hunt for a killer in this memorable cyber-punk thriller.
T is for "Touched By The Hand Of God
"
Bigelow directed the video for this 1987 New Order hit, as a spoof of the glam metal songs popular at the time. Worth seeing to watch Bernard Sumner in a wig that rivals David Bowie in Labyrinth.
U is for Undertow

Bigelow co-wrote the script for this 1996 thriller with her Near Dark co-writer Eric Red, but he directed. Unfortunately, despite a good cast – Charles Dance, Lou Diamond Philips – it wasn't a big hit.
V is for vampires
Let's go back to Near Dark and appreciate Bigelow's cool take on vampire lore: here, sunlight is extremely fatal, but vampirism can be cured by a blood transfusion. Handy if you're not committed to eternal life with only O-negative cocktails.
W is for The Weight Of Water
This is a rare case of Bigelow adapting a novel, Anita Shreve's 1997 bestseller. Sean Penn, Liz Hurley, Catherine McCormack and Sarah Polley star in a mystery that takes in two time periods and two complicated relationships.
X is for X-husband

Okay, so we're cheating. But Bigelow was married to James Cameron, and the two remain friendly – despite competing at the 2010 Oscars, with The Hurt Locker beating Cameron's Avatar to Best Director and Best Picture.
Y is for young, dumb and full of…
 er, it.
It seems impossible to believe now, after The Matrix and John Wick, but Keanu Reeves wasn't an action star before this. That's the power of Bigelow.
Z is for Zero Dark Thirty

Bigelow's follow-up to The Hurt Locker is a nail-biting account of the hunt for Osama bin Laden, starring Jessica Chastain as a CIA agent. Already in development when bin Laden was found, the story was swiftly retooled for hot-off-the-presses excitement.
Rent Detroit on Virgin Movies and buy it on Virgin Media Store. Also available in HD. Cert 15
Movies On Demand: Virgin Movies On Demand movies are pay by title. Once purchased, all chargeable On Demand content must be viewed within 48 hours.