Skip to main content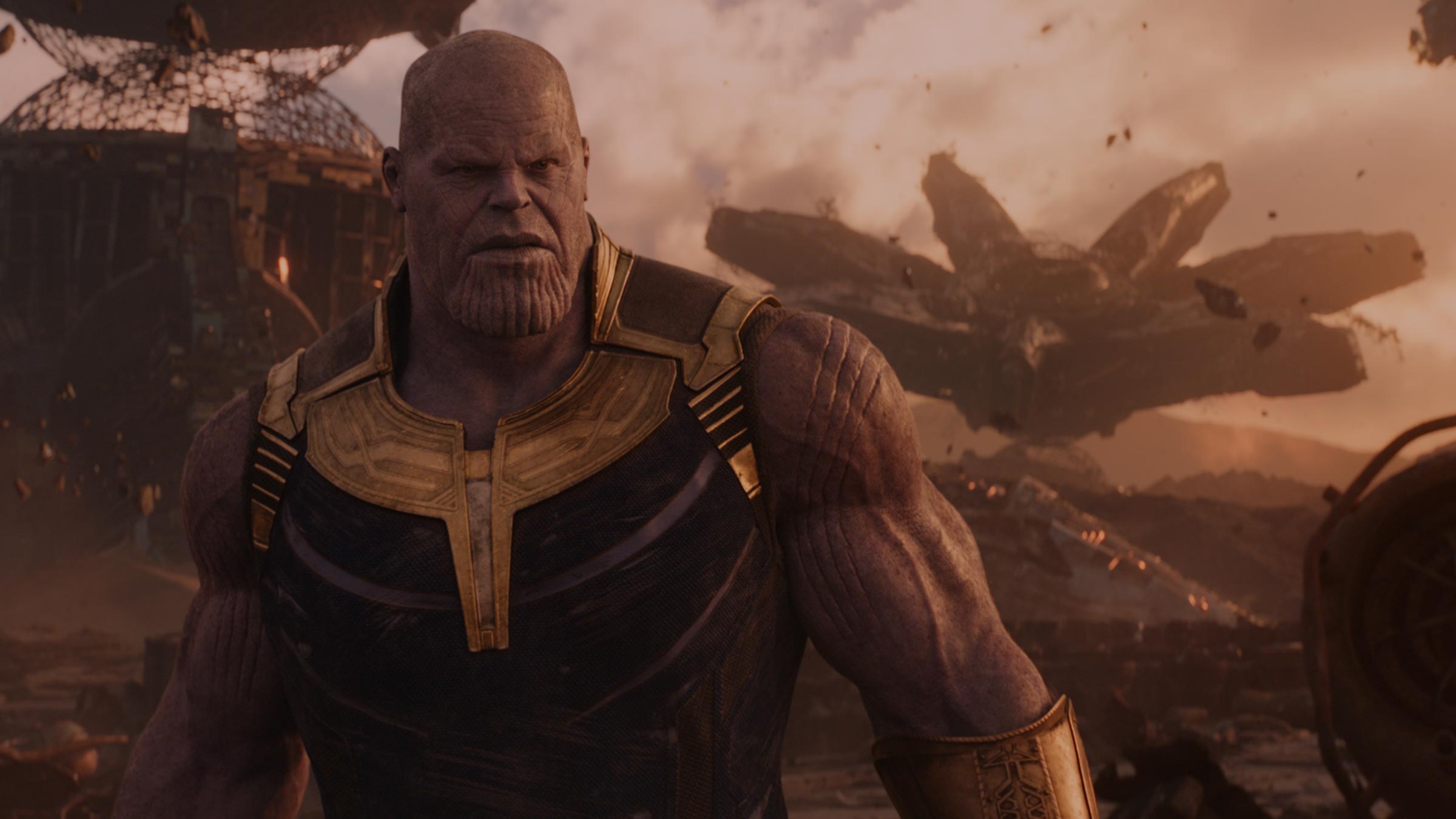 With more characters than you can shake an Infinity Gauntlet at and one of the scariest cinematic baddies in years, Marvel's Avengers: Infinity War is a film of truly epic proportions
Buy Avengers: Infinity War + Digital Bonus on the Virgin Media Store now and rent on Virgin Movies from Monday 3 September. Cert 12
With any big blockbuster, there's an inevitable amount of hype that leads to an anxious period of fraught anticipation. After ten years of build up, it's hard to blame fans for being so excited about Marvel's Avengers: Infinity War. Plus, with frequent, fleeting teases of the Avengers' arch-nemesis Thanos in both Guardians Of The Galaxy and the post-credits scene in Age Of Ultron, Marvel ensured that legions of fans were boarding the hype train left, right and centre.
As is often the case with a blockbuster of this size, there are some eye-wateringly huge (and, at times, eyebrow-raisingly small) numbers that go into creating something quite this epic in scale. So strap yourself in and check out the video below for some fascinating facts…
The infinite numbers of Marvel's Avengers: Infinity War
Not heard about the Virgin Media Store?
It's the place where you can buy hundreds of ace films and TV Box Sets. Want to know more about how to order these top movies and series? Then read our full story here.
How to use it
First, set up your account quickly and easily at virginmediastore.com. Once that's done, if you have a Virgin TV box you can buy and watch hundreds of films and TV Box Sets via the Virgin Media Store app on your box. Alternatively, if you're not a Virgin TV customer you can buy and watch via the Virgin Media Store website and do everything through that. Simple!
Virgin Media Store: Separate terms and conditions apply to the Virgin Media Store service. DVD included for movie purchases only. Purchases must be made on the website or set top box. Virgin TV subscription and our latest Virgin TV V6 box required to buy and watch via set top box – Store is not available on other boxes. Compatible device & browser required. Max 5 registered devices. Max 2 devices can stream content simultaneously. Stream and download in UK only (or while temporarily in the EU).
Movies On Demand: Virgin Movies On Demand movies are pay by title. Once purchased, all chargeable On Demand content must be viewed within 48 hours.
Image credits: Marvel's Avengers: Infinity War © 2018 Marvel