Skip to main content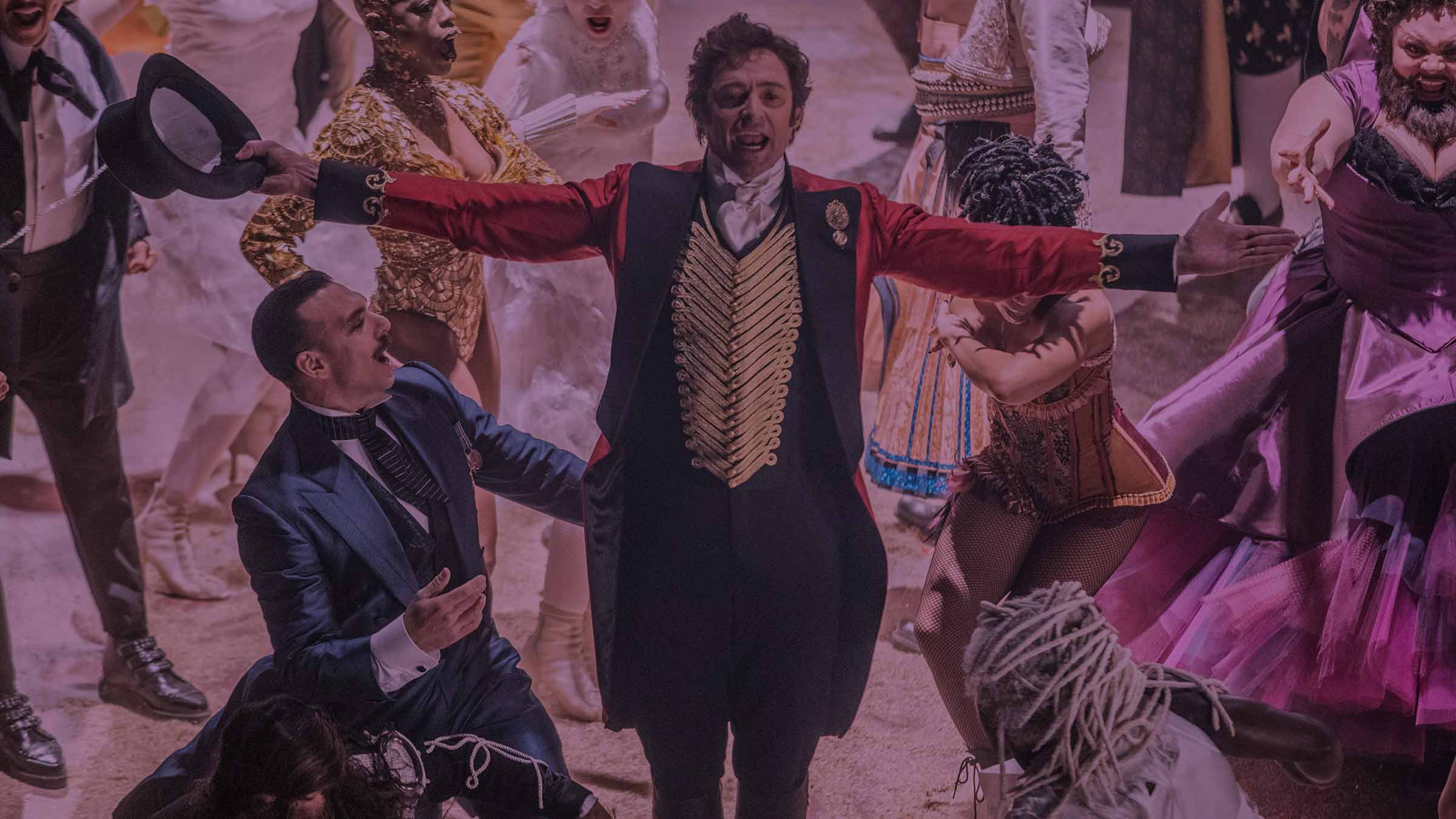 The inspiring musical biopic has cast its spell on movie fans around the world, while its soundtrack was also a huge success – and now it's available on Sky Cinema
The Greatest Showman is available in Sky Cinema on demand from Saturday 1 December. Cert PG
It's the story of PT Barnum (Jackman), a plucky young dreamer who gathers extraordinary people to create a uniquely entertaining circus show. He's always wanted success so he could create a better life for his wife (Michelle Williams) and daughters, but he loses sight of the prize as he focuses on the fortune and glory that his show brings.
Jackman really believed in The Greatest Showman, willing the film into existence despite Hollywood indifference over a number of years – and once you've seen it you'll know why, because it's a big-hearted, old-fashioned musical treat. If you're yet to see it, one viewing will show you why it has been such a rip-roaring success. And if you have seen it, you'll no doubt want to watch it again and sing along this time!
So once you've enjoyed the heartwarming drama, the brilliant performances, the dazzling costumes and the uplifting musical numbers – and got yourself hooked on the soundtrack – test your knowledge with our Greatest Showman quiz…
The quiz that's everything you'll ever want
Find out what's on Sky Cinema
Get even more lights, cameras and action with our movie homepage, featuring all the daily premieres and more of the thousands of films available on demand in Sky Cinema.
Watch on the go
If you subscribe to Sky Cinema on Virgin TV, you can watch on the go with the Sky Cinema app on your mobile, laptop or tablet anywhere in the UK (or while temporarily in the EU) with a WiFi or broadband connection. Just download from the Apple app store, Google Play or the Amazon appstore and log into the app to start watching.


Upgrade to Sky Cinema now
Don't have Sky Cinema? You can find out about our Sky Cinema package and upgrade here.
Sky Cinema HD: Sky Cinema Premiere +1 not available in HD.
Sky Cinema app: Only available via the Sky Cinema app (selected iOS and Android devices only) or website to customers who subscribe to these channels. Only available on iOS 8 and above, and Android 4.x. UK only (or while temporarily in the EU). Maximum 2 devices. Selected content may not be available to view. Separate End User Licence Agreements and terms and conditions apply to the Sky Cinema app and website.