Skip to main content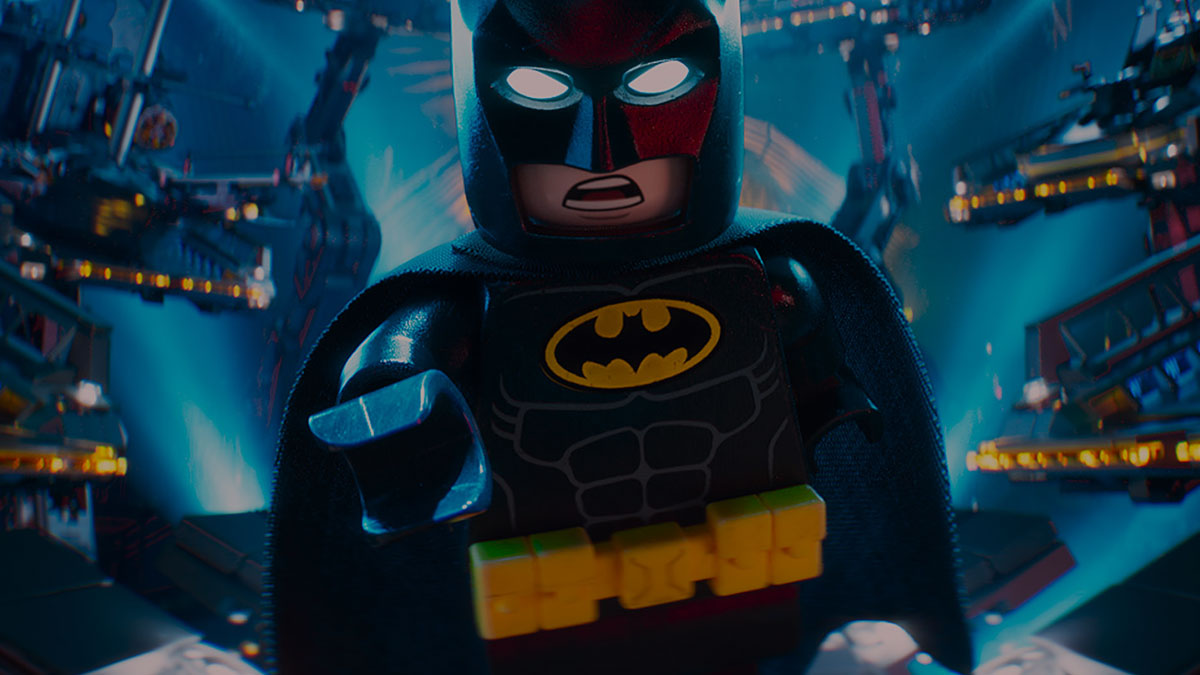 Gotham City's bad guys will be falling apart, as the caped crusader dons his utility belt and fights them head on in The LEGO Batman Movie!

The LEGO Batman Movie available in Sky Cinema on demand. Cert U. Also available in HD
Yes, after stealing the show in amazing-and-definitely-not-just-for-kids The LEGO Movie in 2014, Batman (voiced with deadpan magnificence by Arrested Development's Will Arnett) has been given his very own animated comedy – and it's even more awesome than a Batcave full of awesomeness.

When the Joker (voiced by The Hangover's Zach Galifianakis) tries to take over Gotham, it's up to the black-clad protector to save the day. That might sound a bit familiar but, as you can see from the trailer below, this is far from your standard Batman flick. Along the way, the sullen hero must learn to embrace his inner nice guy, which isn't easy when you're super uptight and have an orphaned youngster to look after.
And did we mention that this seriously fun movie boasts quite possibly the most star-studded voice cast in the history of star-studded voice casts? Ralph Fiennes, Rosario Dawson, Michael Cera (joining Arnett in a mini Arrested Development reunion), Mariah Carey, Channing Tatum, Jonah Hill and Eddie Izzard are just some of the A-list names lending their vocal charms to the epic adventure.

With Batman getting the LEGO treatment, we started feeling a bit nostalgic. Test your knowledge with our quiz below where we ask you to guess which year these iconic toys were launched...
Play the quiz
Sky Cinema app: Only available via the Sky Cinema website or app (for selected iOS and Android mobiles and tablets) to customers who subscribe to these channels. UK only. Maximum 2 devices. Sky Cinema app only available on iOS 8 and above, and Android 4.x. Selected content may not be available to view. Separate End User Licence Agreements and terms and conditions apply to the Sky Cinema app and website. Live streaming and On Demand available in UK with broadband, WiFi or 3G. TiVo tools for TiVo customers only. Minimum 800 kbps recommended per device accessing the service. Maximum of 2 devices per account can watch up to 2 concurrent streams at any time. Customers also need an active 3G/4G or WiFi signal to use the app.
Sky Cinema: Only available via the Sky Cinema app or website to customers who subscribe to these channels. UK only. Maximum 2 devices. Selected content may not be available to view. Separate End User Licence Agreements and terms and conditions apply to the Sky Cinema app and website. Premium channels and upgrades must be keep for at least 30 days
Drag components or assets here
Drag components or assets here
Drag components or assets here
Drag components or assets here
Drag components or assets here